The default media player on a Mac is QuickTime Player. QuickTime Player is a built-in media player that comes pre-installed on all Mac computers. It is capable of playing a variety of audio and video formats, including MP3, MP4, MOV, and many others. However, there are several reasons why you might want to consider replacing QuickTime Player with a different media player, such as VLC.
While QuickTime Player can handle many common file formats, it does not support some less common formats or codecs. QuickTime Player does not offer more advanced editing options like adding effects, transitions, or titles. So you can change QuickTime Player to another media player, such as VLC.
What to do to make VLC default player on Mac?
To make VLC the default media player on your Mac, follow these steps:
First, you should install the VLC player on Mac. Once you have followed the link, click "Download".
Then drag and drop the VLC icon into the folder.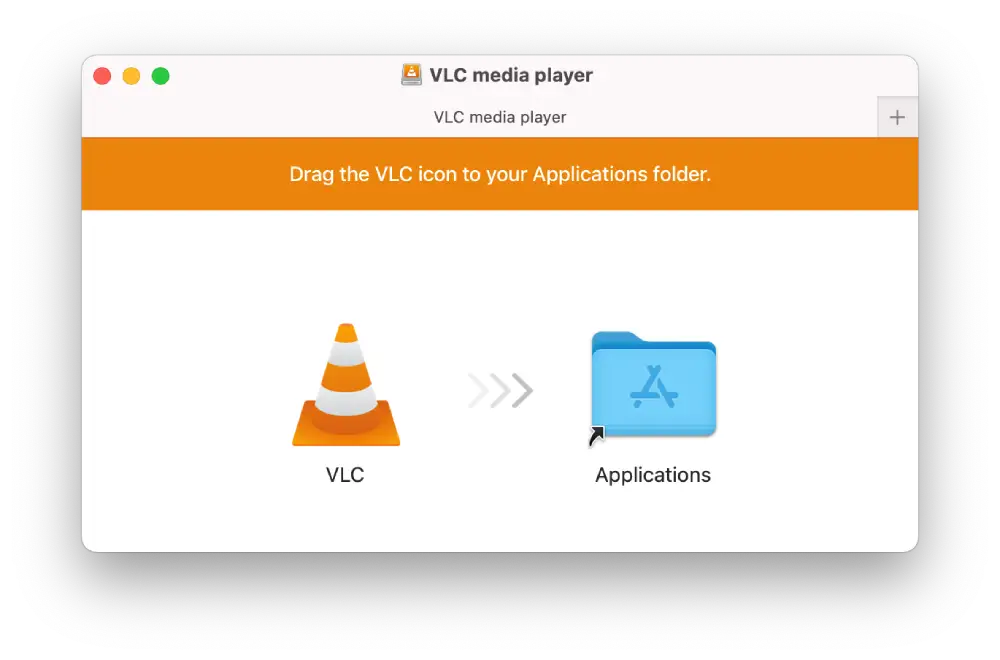 Once the download is complete, right-click on the video you want to open.
Next, select "Get info".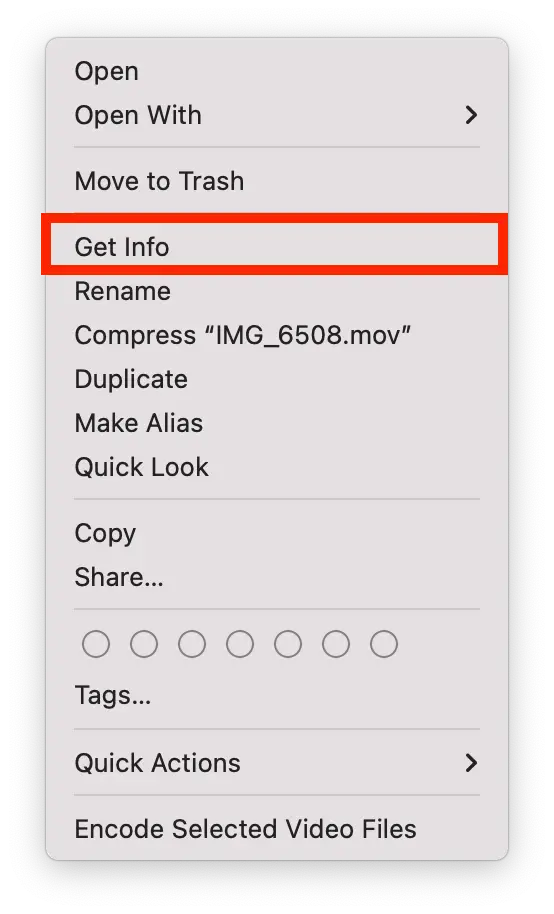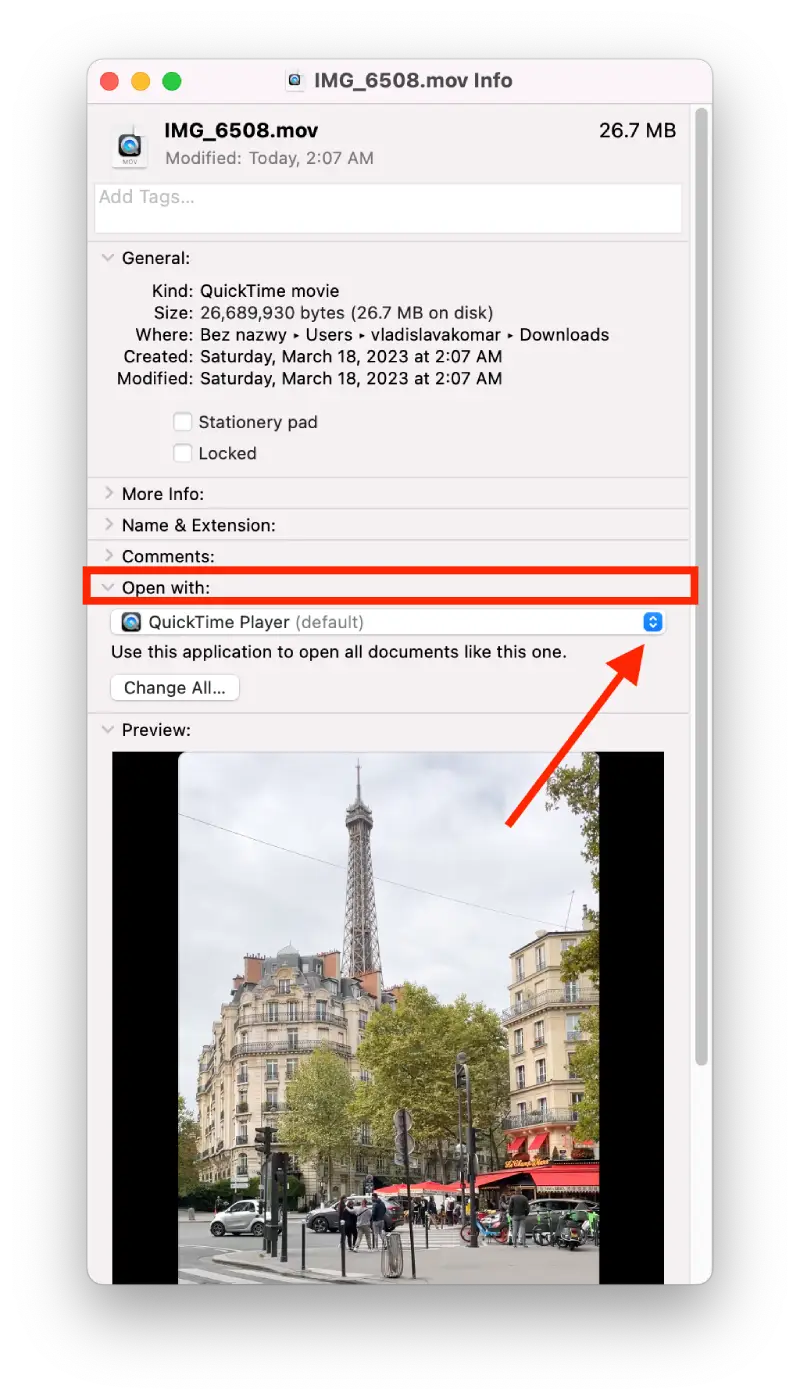 From the drop-down list, select VLC player.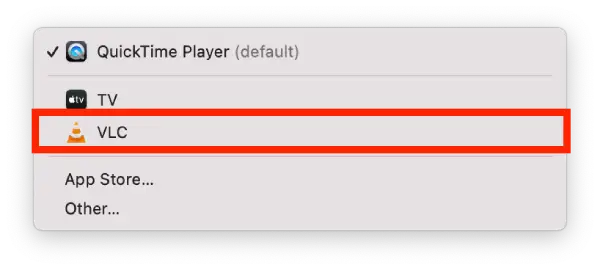 Once you have completed these steps, any media files that you double-click on will automatically open in VLC. If you ever want to change the default media player back to the original player, you can repeat these steps and uncheck the "Use VLC as the default player" box.
What should you consider when choosing a video player for your Mac?
When choosing a video player for your Mac, you should consider the following factors:
Supported file formats
Different video players support different file formats. You should choose a player that supports the file formats you need to play.
Playback features
Video players can offer a wide range of playback features, such as the ability to adjust playback speed, apply video filters, or add subtitles. Consider which features are important to you and choose a player that offers them.
Customization options
Some video players allow for customization of the user interface or playback settings. If you like to personalize your media player, choose one that offers customization options.
Price
While there are many free video players available, some may require a paid subscription or offer additional features for a fee. Consider your budget and choose a player that fits within it.
Overall, the video player you choose should be based on your specific needs and preferences, and you may need to try out a few different options before finding the one that works best for you.
Why choose VLC default player on Mac?
There are several reasons why you might want to choose VLC as the default media player on your Mac:
Wide range of supported file formats
VLC is known for its ability to play a wide range of media file formats, including popular ones like MP4, AVI, and MKV, as well as less common formats that other media players may not support. This can be especially useful if you frequently encounter media files that other players cannot handle.
Customizable playback options
VLC offers a range of customizable options for playback, such as adjusting playback speed, changing the aspect ratio, and applying video filters. This can allow you to fine-tune your playback experience to your preferences.
Free and open-source
VLC is a free and open-source media player, which means it can be downloaded and used without any cost, and its source code is available for anyone to inspect and modify.
Advanced features
VLC offers advanced features like the ability to convert files, stream media over a network, and record desktop activity.
Overall, choosing VLC as the default media player on your Mac can offer a wide range of benefits, from its broad support for file formats to its advanced features and cross-platform compatibility. While QuickTime Player is a solid media player for basic playback needs, VLC may be a better choice for users with more advanced multimedia requirements or those who value flexibility and customization options.
What are the cons of VLC player on Mac?
Although VLC is a popular and versatile media player, in my opinion it has a few drawbacks to consider when using it on a Mac.
When you start using it, the interface looks rather complicated. Because of the large number of options and buttons. Also, when I produced large videos, it was a bit sluggish, but not critical.
VLC may not integrate as well with other Apple apps like iTunes or the Apple TV app as QuickTime Player does.
For easy use, VLC will give you everything you need. But to be honest, evaluating this media player is not perfect, but still not bad.