Want to transfer multiple photos to another smartphone? Or maybe you want to share them all with someone else? Whatever the reason, you can do it on your iPhone in a few simple steps. For this, you need to select some or all photos.
The only disadvantage of the Photos app on the iPhone is that there is no button to select all the photos at once. Therefore, if you have a lot of photos, you will have to spend a little more time selecting them all manually.
However, you don't have to choose each photo individually. Fortunately, there is an algorithm that will make this process easier.
So here's how it works.
How to pick all photos on iPhone
If you want to select all photos on your iPhone, you can follow these steps:
Open Photos and go to Library.
Then tap on the All Photos tab.
After that, tap on the Select button at the top right corner of the screen.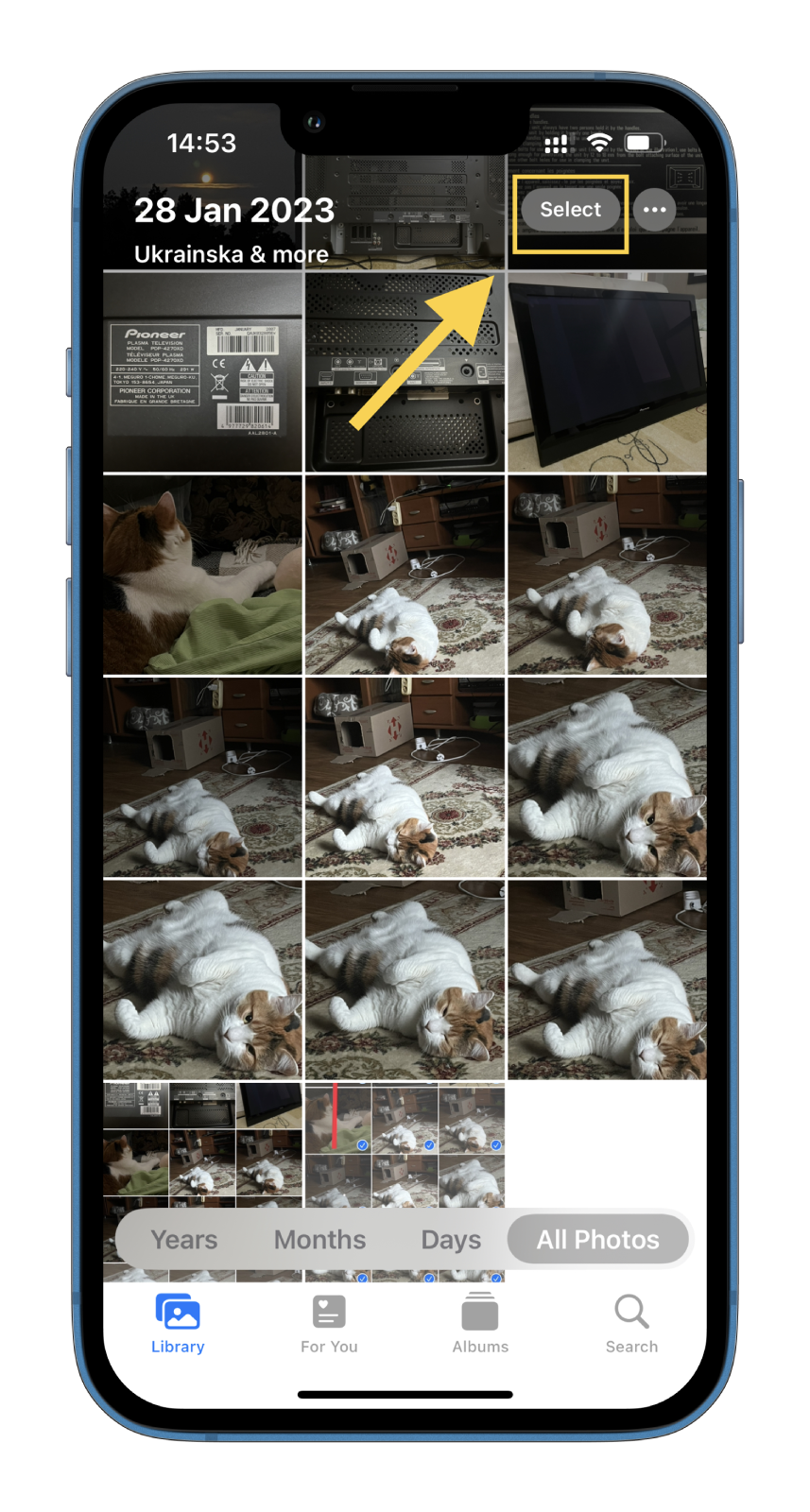 Now, lightly tap the most recent photo and immediately swipe to the left as indicated by the arrow.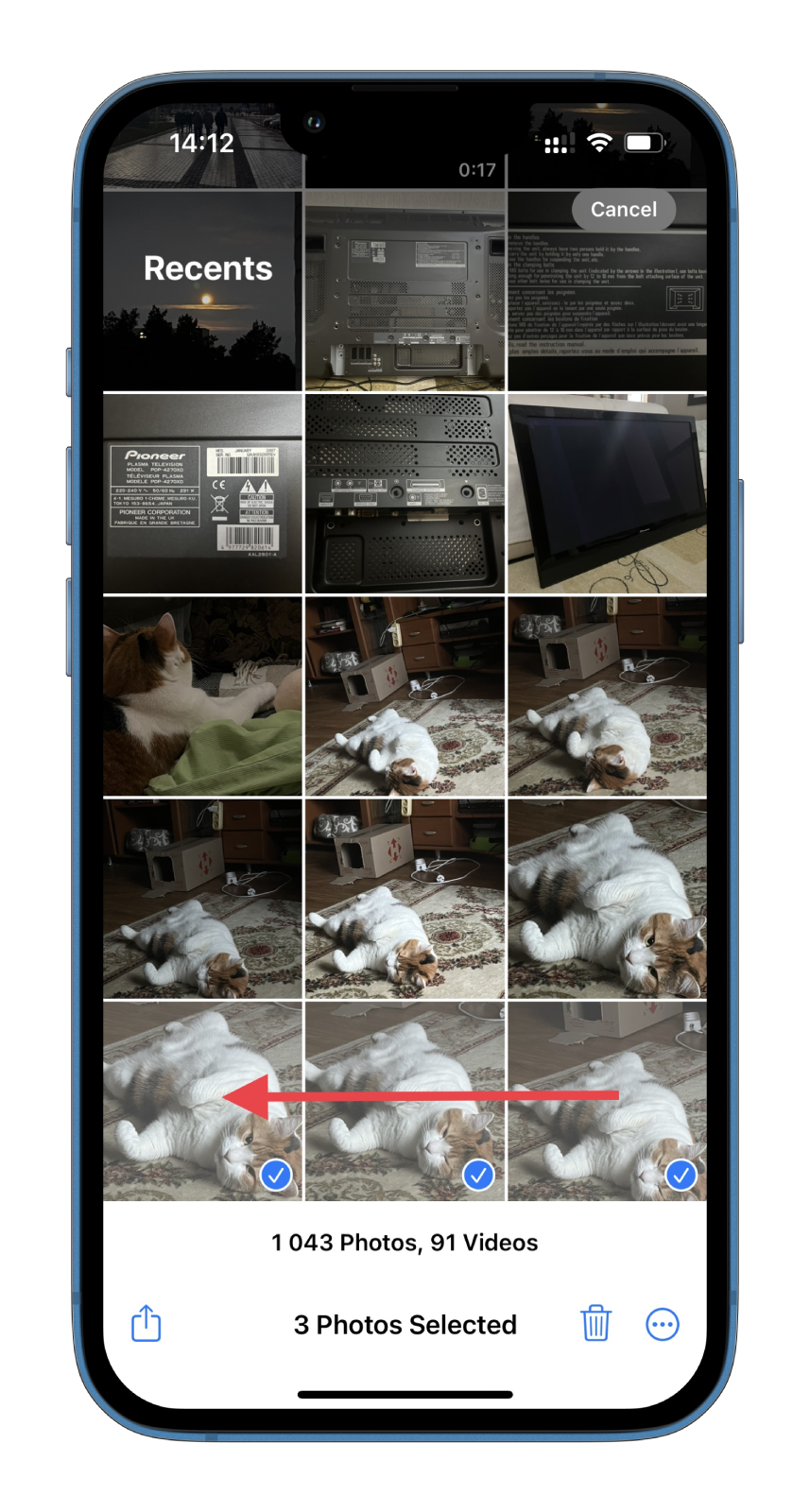 Next, swipe upwards towards the top left-hand corner of the screen without releasing your finger from the screen.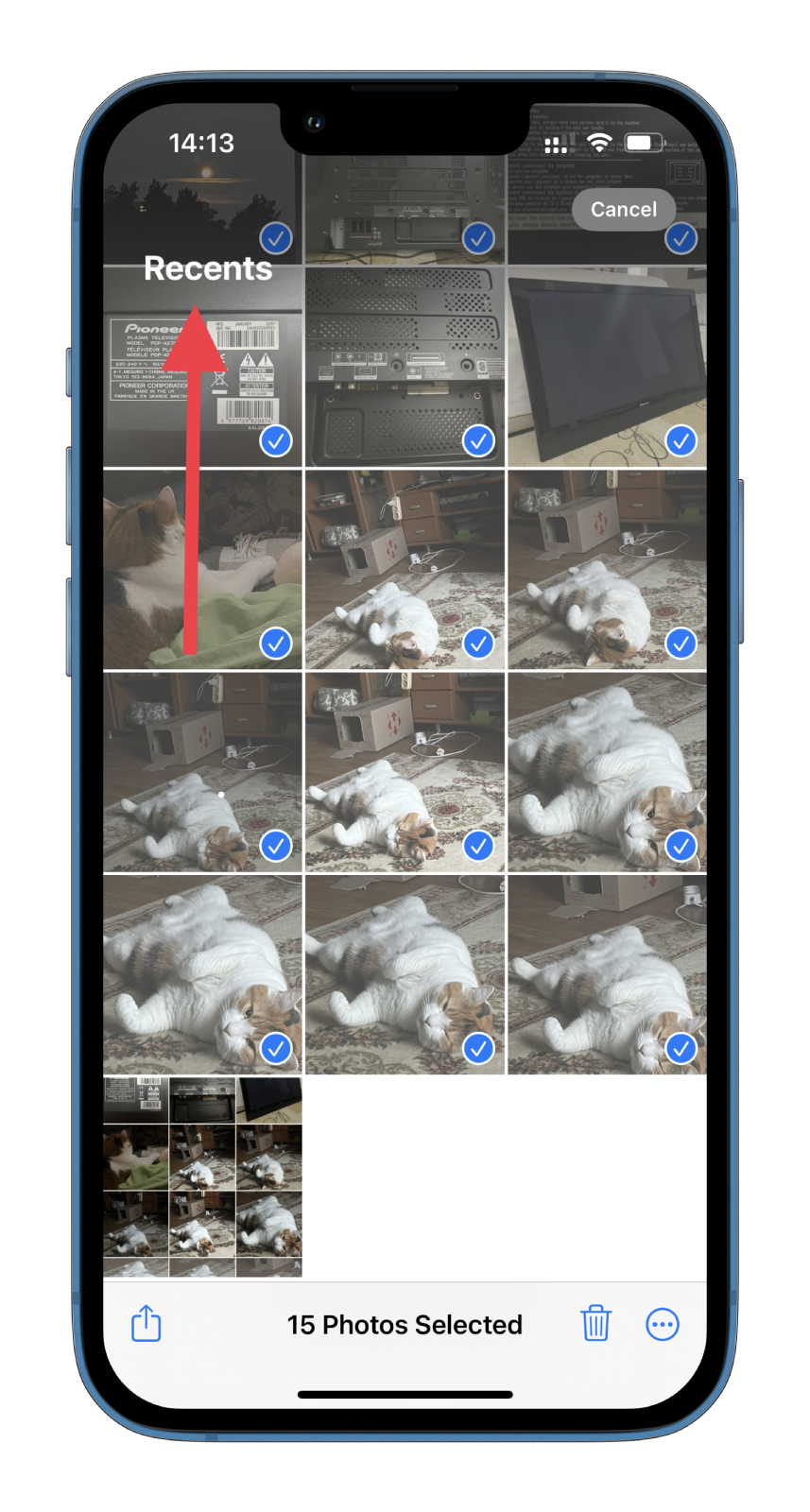 Finally, you will see the screen scroll up, and you're selecting photos.
Continue in this way until all the photos have been selected. You may not be able to do it right the first time. It can happen, so don't be surprised and try again.
You may find this method inconvenient and time-consuming, but unfortunately, there is no other. You should also keep in mind that videos will also be selected along with the photo. So you will probably have to uncheck them manually.
On the other hand, to make things easier for yourself, you can create a new album, add all the photos you want (without videos) there, and select them all. Let's look at how to do this below.
How to select all photos in the album on iPhone
Although I wrote above that you can't select all the photos at once, that's not entirely true. If you create a new album and add the photos you want, you will find a button to select them all. So do the following:
Open Photos and go to the Albums tab.
After that, tap on the + icon at the top left corner and select New Album.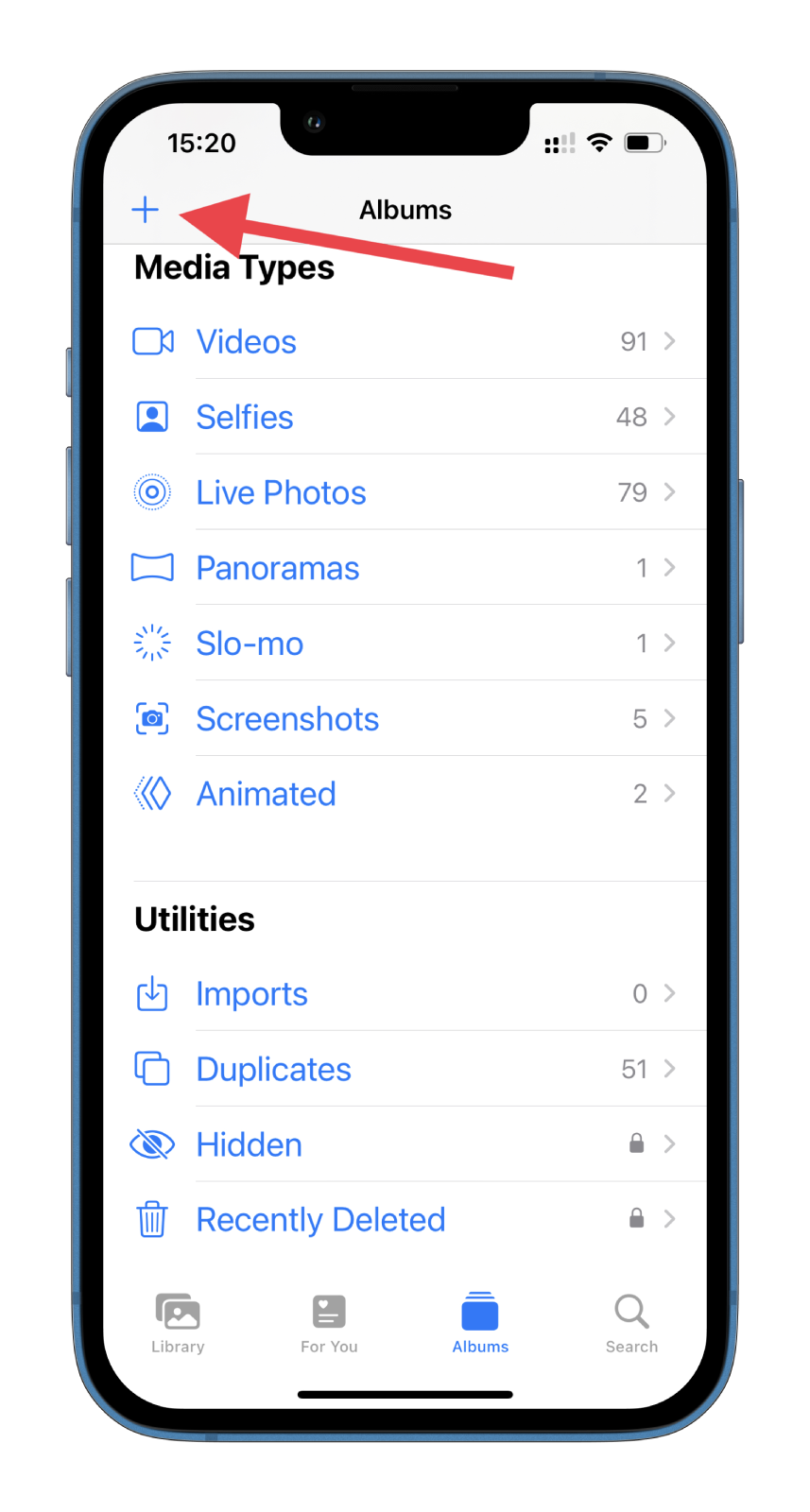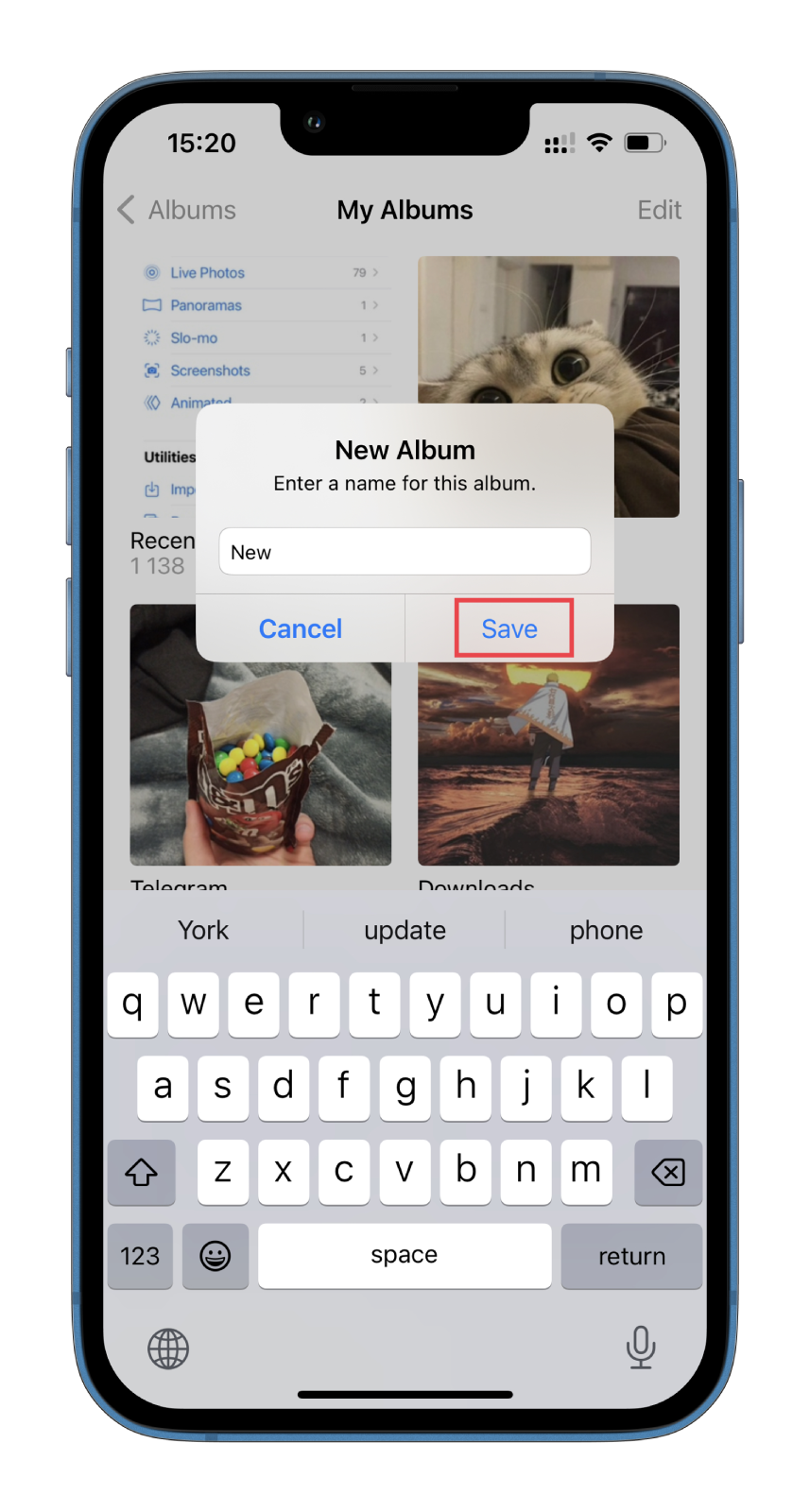 Then a list of photos will open, and you can immediately select the ones you need.
Check photos and tap Add.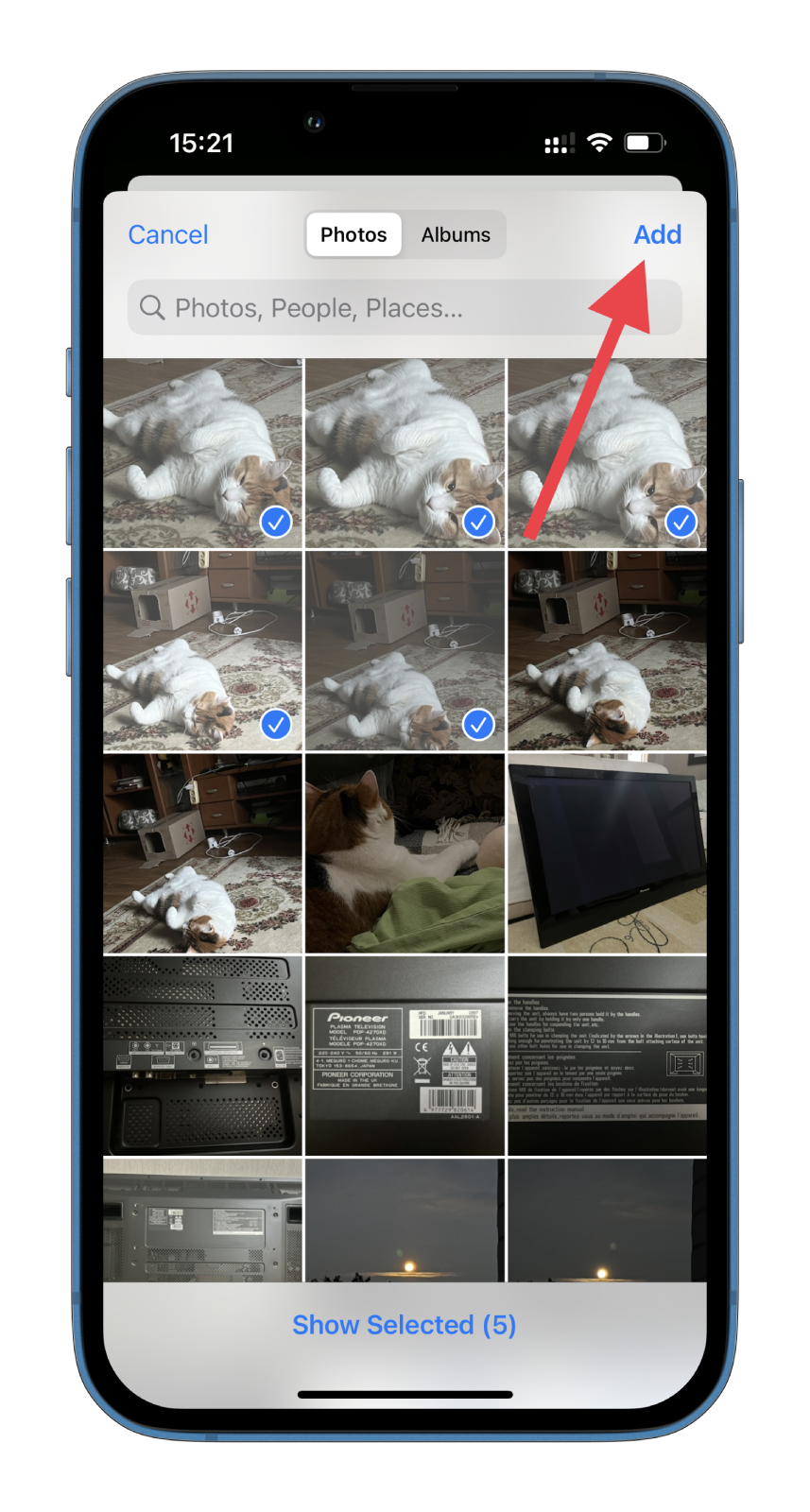 Now, you can select all photos there. So head to your new album.
Tap Select.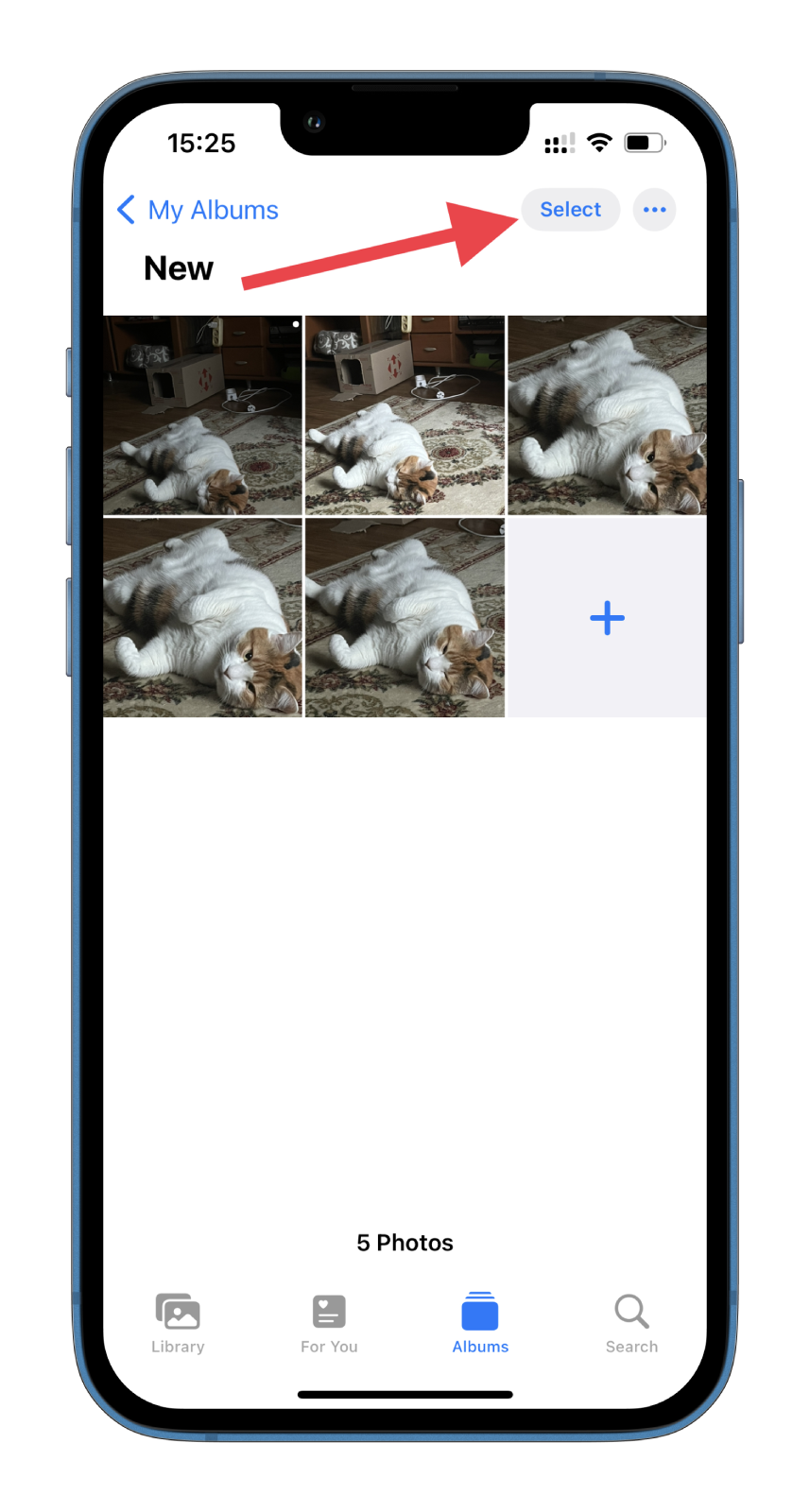 Finally, tap Select All at the top left corner.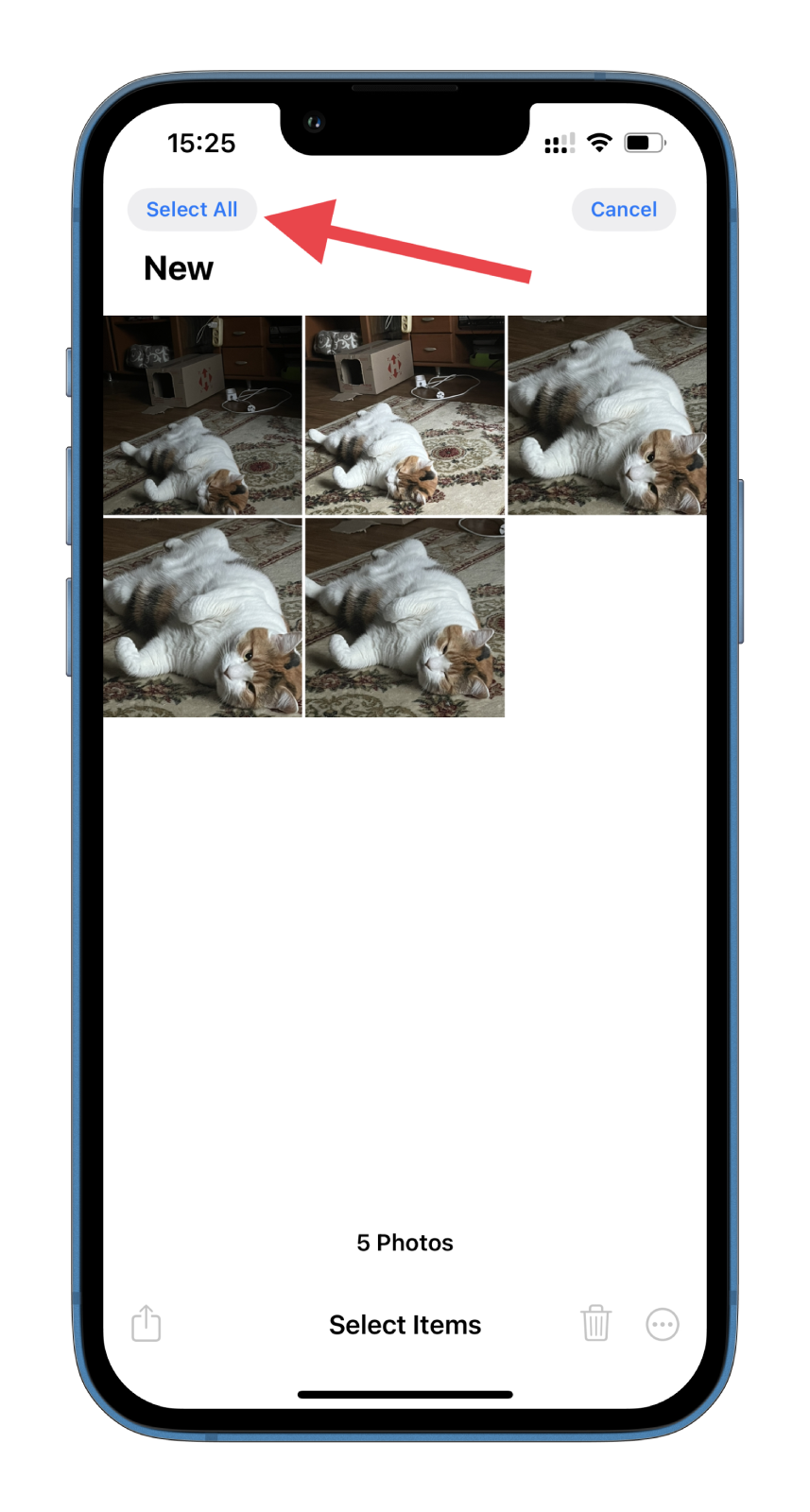 Once you have completed these steps, you can easily send these photos to someone, hide them, or make a slideshow, for example. These options are available when tapping on the Share icon and three dots located at the left and right bottom corners. You can also find the Deselect All button at the top left corner to uncheck all photos. The same things you can do in the folder.
The only thing left to do is to hope that Apple will also add a feature to select all the photos in a general album. After all, the feature is convenient and can come in handy quite often. So, waiting for it in the new iOS updates.