Windows 11 brought quite a few innovations. However, not all of them were liked by users. For example, one of the changes is that the taskbar is now centered and the shortcuts in the taskbar are now automatically grouped. Many people are wondering if there is a way to change this and make the interface more like its Windows 10 counterpart.
What you need to do to restore the taskbar to Windows 11
Technology is constantly evolving. What was quite progressive and modern a few years ago can, after a small amount of time, become completely obsolete. This applies to both technological and visual aspects.
Indeed, in today's world, trends are changing quite rapidly. This applies to people's lives as well as to technology or software. In order to keep up with modernity and to be competitive developers have to make major announcements from time to time and change things that are already familiar to their users.
A good example of such a change was when, for example, Apple removed the obsolete button in its products and replaced it with a big screen with gesture control. The release of Windows 11 can also be classified as this type of change.
The fact that technologically and visually already outdated and Microsoft has released a new version of their operating system which is more suitable for modern trends in design, it's more practical and redesigned, we can say that for Windows it's a revolutionary design, which has significantly changed the look of the system.
However, not all users may like such a radical change. One of the most uncomfortable decisions for many people is that the taskbar is now in the center of the screen and the shortcuts in the taskbar are now grouped and displayed in small icons. Many users are wondering if it's possible to bring back the taskbar from Windows 10 to Windows 11 because it's more familiar and convenient for them.
Is it possible to return the taskbar from Windows 10 to Windows 11 and why it may be useful
In order to achieve more minimalism in Windows 11, the taskbar has been slightly redesigned. First of all, it has been placed in the center. In addition to this, it was decided to make the shortcuts by default just shortcuts to an open program without the program name or open window. You can see more detailed information in a pop-up window if you hover your mouse over the desired shortcut. Also, if you have several windows open in one program, they will be automatically grouped into one small shortcut.
However, Windows 10 had a slightly different design where the taskbar is right-side up by default. Also the shortcuts had a slightly different look, they were more expanded with the name of the program or the specific window that you had open. A lot of people like this kind of taskbar because people have been using it for years.
Now users are wondering if it's possible to return the taskbar to its previous form and how to do it? In fact, there is no built-in setting in Windows 11 itself for this. However, you can still do it using a third-party program called Start11 from Stardock. This company has been making customization tools since Windows XP.
How to install and use Start11
It's actually quite easy to do. Like with any other program you just need to download it and configure it correctly, to do that you need to follow these simple steps:
First, you will need to go to the Stardock page in your browser and download the EXE setup file and open it once it's finished.

You will be asked to buy a product key or try a 30-day trial period. Whichever you choose, continue with the Start11 installation.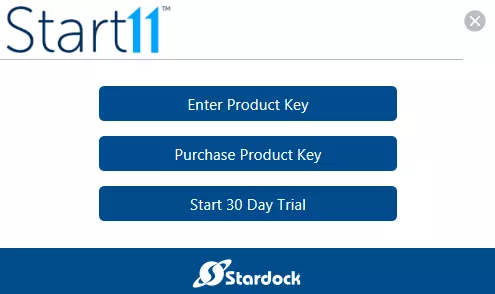 Once the program is installed, go to the Taskbar section of the Start11 settings.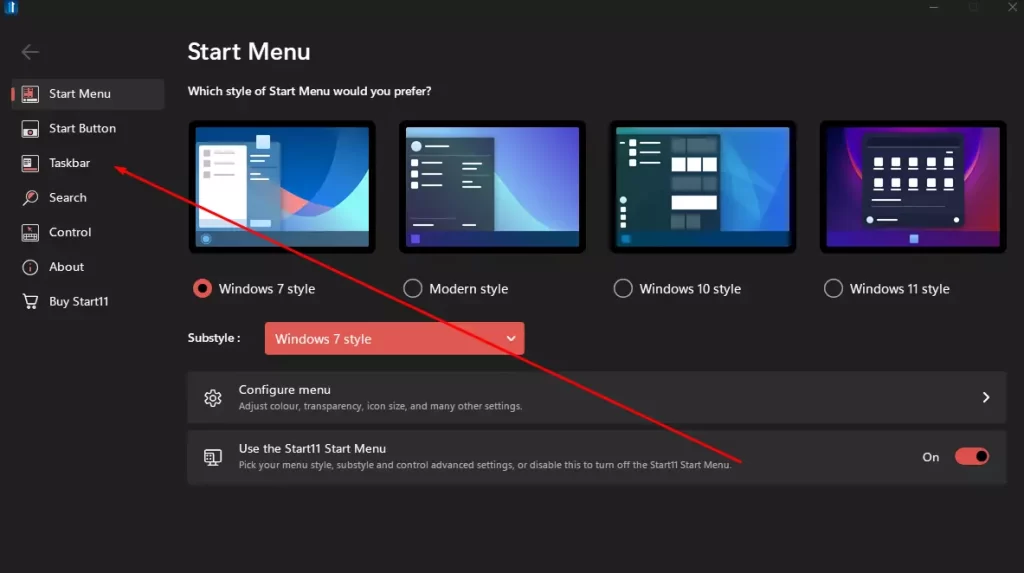 Here you will need to enable the option "Let Start11 Enhance the Taskbar."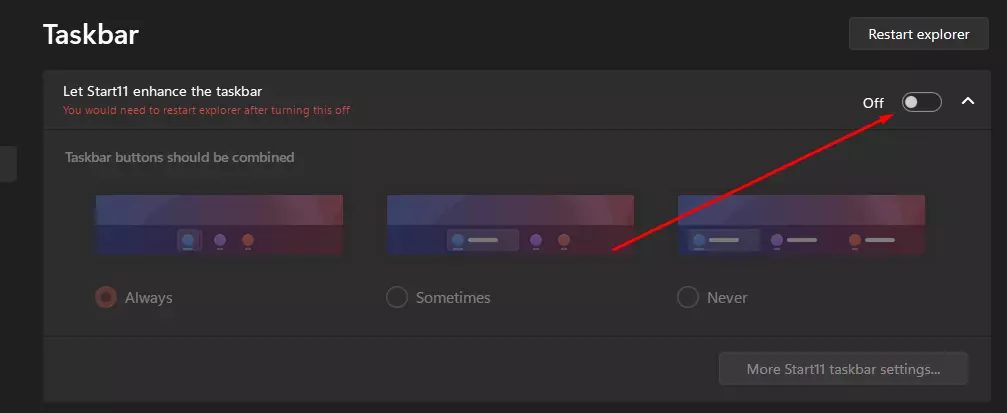 Next, you will have three options on how the taskbar icons will look to choose from: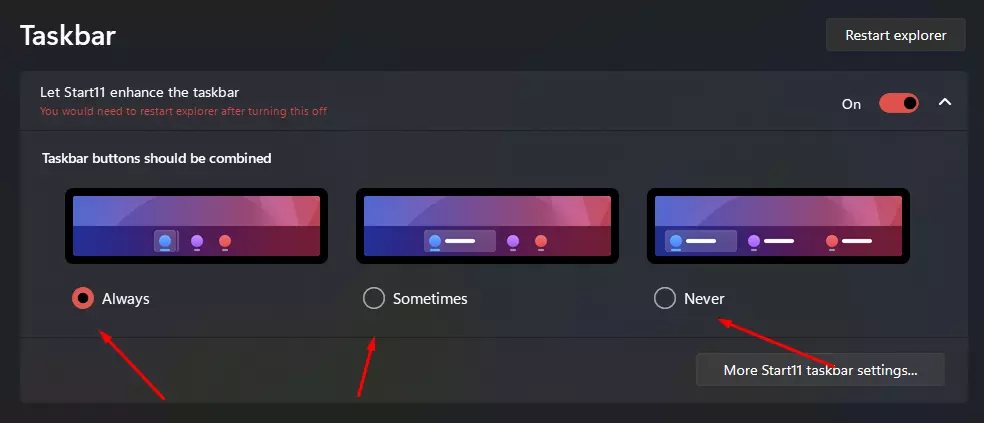 Once you have selected the option you want, press the Restart explorer button. If nothing changes, restart your PC.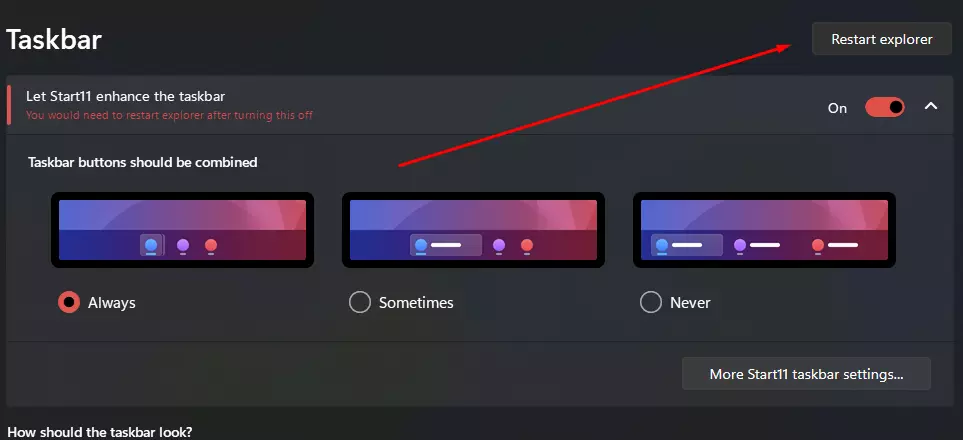 Once you've followed these simple instructions, the taskbar should look more like what you're used to. Unfortunately, at the moment there is no built-in feature to do this without a third-party paid app. However, if you don't want to pay to use Start11 you can simply reinstall it every 30 days.
You should also keep in mind that this is only a Beta version of the program. It may be unstable and sometimes work with errors.