If you come across an OGG file and need to open it on your Windows computer, there are several ways to do it. The first and easiest is to use the updated Media Player built into Windows 11. If you have Windows 10, you can download it from Microsoft Store. Alternatively, you can use third-party players such as VLC or Foobar2000. Another quick way to open an OGG file is to use a browser such as Opera, Chrome, or Mozilla. Just open the file with them, and it will play automatically.
If you want to convert OGG to a more familiar format, you must use one of the available converters. This program will help you convert your OGG file to the desired format. There is also an option to use online converters that do not need to be installed on your computer.
Let me give you more detailed instructions for all these methods below.
What is an OGG File
An OGG file is an audio file format part of the Ogg multimedia container format. Ogg is a free and open-source container format developed and maintained by the Xiph.Org Foundation. It was designed to provide efficient streaming and manipulation of various multimedia data types, including audio and video.
OGG files are primarily associated with audio content, although the Ogg container format can also hold video and other data types. The most common audio codec used within OGG files is Vorbis, a high-quality, open-source audio compression format developed by Xiph.Org. Other audio codecs used within the OGG container include Opus, FLAC (Free Lossless Audio Codec), and Speex, each optimized for different use cases and audio quality requirements.
One of the key advantages of the OGG format, mainly when using Vorbis or Opus codecs, is its ability to provide excellent audio quality while maintaining relatively small file sizes compared to other audio formats like WAV or MP3. This makes OGG files popular among audiophiles, content creators, and streaming services looking to deliver high-fidelity audio over the internet without consuming excessive bandwidth.
However, a potential drawback of the OGG format is that it is not as widely supported "out-of-the-box" as some other audio formats on specific platforms or media players. For instance, while many modern media players and web browsers can handle OGG files, some older or more limited devices may not have native support.
How you can open OGG files on Windows
To open OGG on a Windows computer, you have some universal methods. All of them will work for both Windows 10 and Windows 11, so it doesn't matter what version of the operating system you have. Below are the different methods you can use to open and play OGG files on Windows:
Using the new Windows Media Player
If you use Windows 11, you will have the updated Windows Media Player pre-installed. It is capable of playing OGG files. All you need to do is right-click on the file and select Media Player from the Open With list, as shown in the screenshot.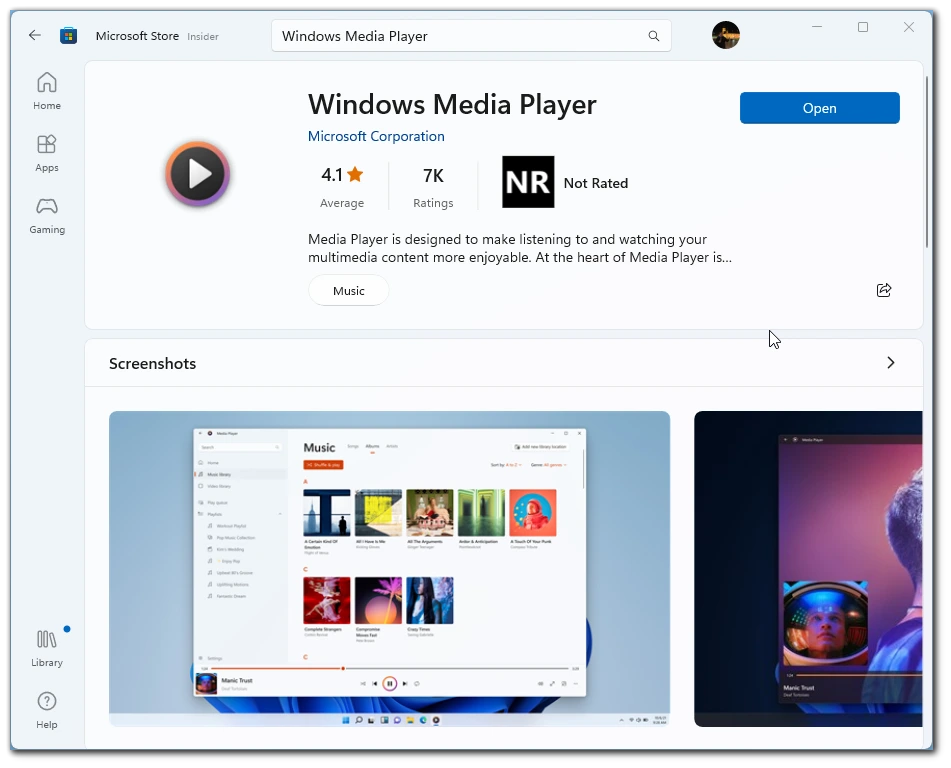 If you have Windows 11 installed, you will most likely have an older version of Media Player that does not support OGG files. However, you can download the updated version from Microsoft Store for free. You can do so using this link.
VLC Media Player
VLC Media Player is a versatile and popular media player that supports a wide range of audio and video formats, including OGG. To play OGG files using VLC, follow these steps:
Download and install VLC Media Player from the official website (www.videolan.org).
Launch VLC Media Player.
Click "Media" in the top menu and select "Open File."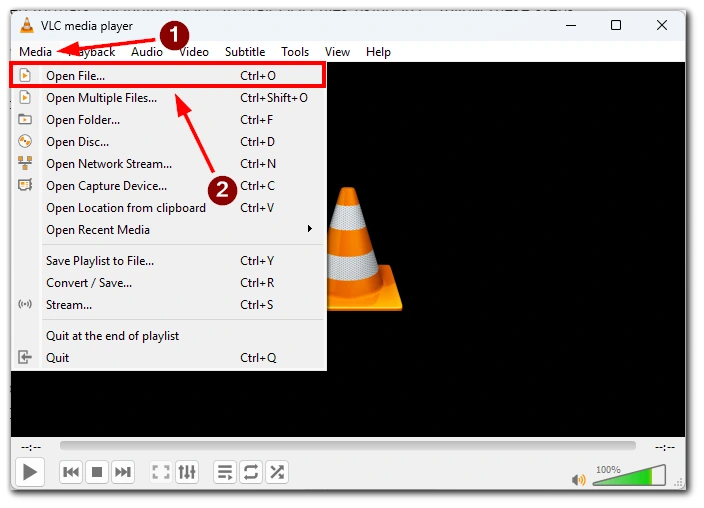 Browse to the location of your OGG file and click "Open."
VLC will start playing the OGG file, and you can use the media controls to manage playback.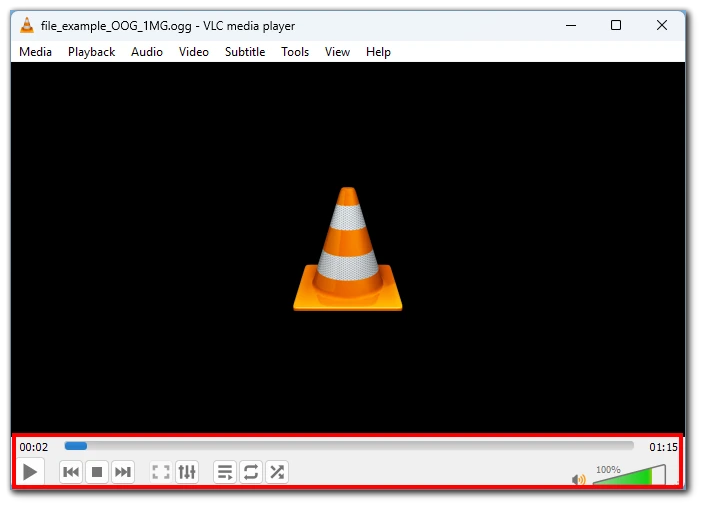 VLC is a pretty simple and reliable player. Note that you can also download it from Microsoft Store if you are afraid to install applications from unverified sources.
Foobar2000
Foobar2000 is another excellent media player with native support for OGG files. To use Foobar2000 to play OGG files, follow these steps:
Download and install Foobar2000 from the official website (www.foobar2000.org).
Launch Foobar2000.
To add your OGG files, you can either drag and drop them into the Foobar2000 window or click "File" in the top menu and select "Add Files" to browse and add the OGG files.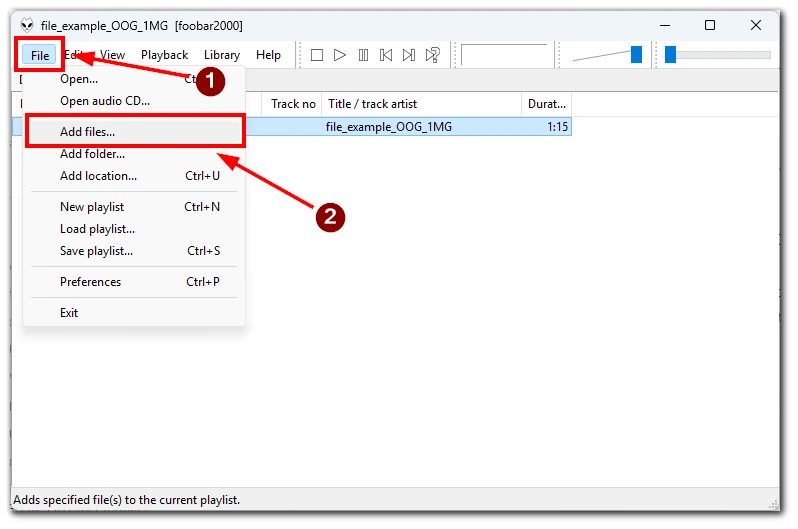 Foobar2000 will start playing the OGG files, and you can use the media controls to manage playback.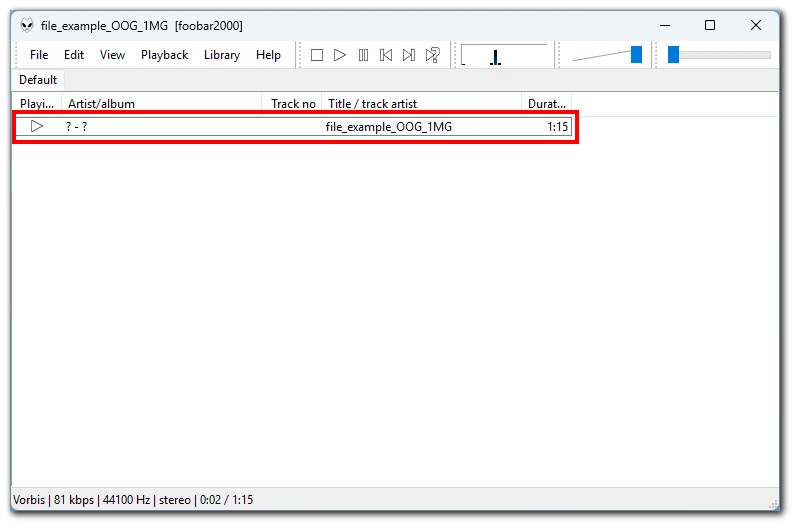 You can play many other video or audio formats with this player. Please visit the player's website for a complete list of supported formats.
Using browsers
You can also open OGG files in most modern browsers. Browsers such as Opera, Mozilla, or Chrome suit this purpose. To do this, you can open the file with the browser. To do this, right-click on the file and select "Open with" from the drop-down list. Then specify the desired browser.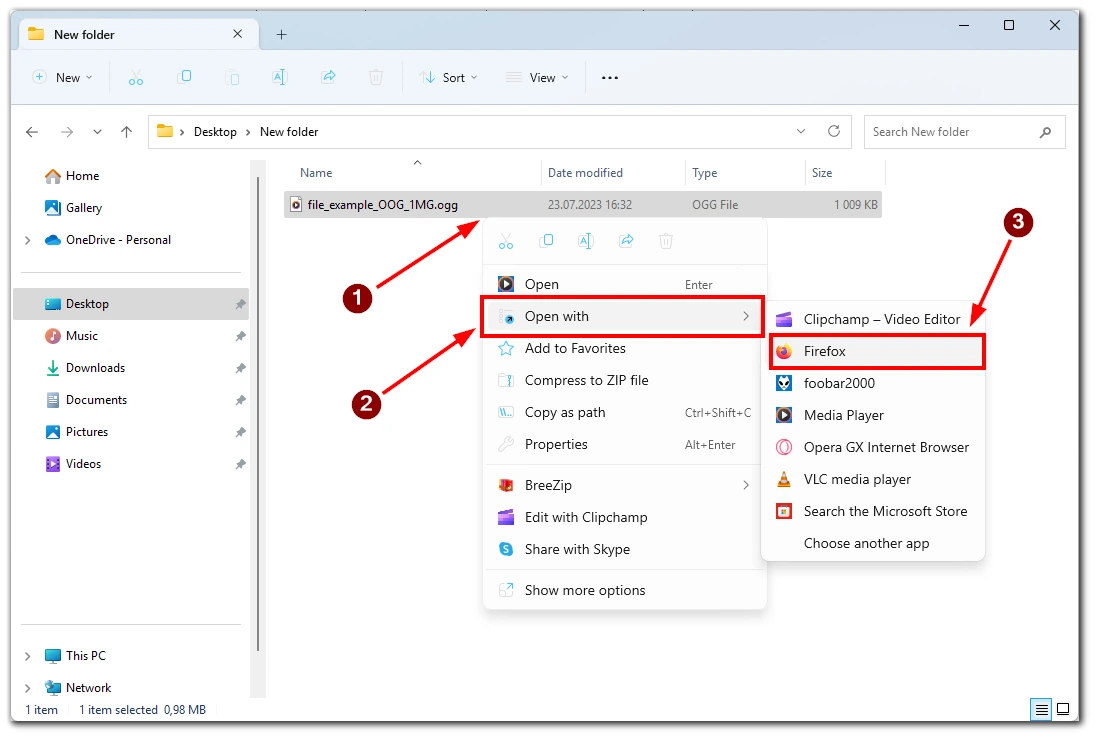 Alternatively, you can drag and drop the file from your folder into the browser's search box or enter the file's location on your computer into the search box. This will automatically open the file and start playing it.
Convert OGG files to other formats
You can also convert OGG files to formats like MP3 or WAV. Various file conversion tools are available online, and one popular choice is the "Freemake Audio Converter." Here's how to use it:
Download and install Freemake Audio Converter from the official website (www.freemake.com).
Launch Freemake Audio Converter.
Click the "+Audio" button to add your OGG files.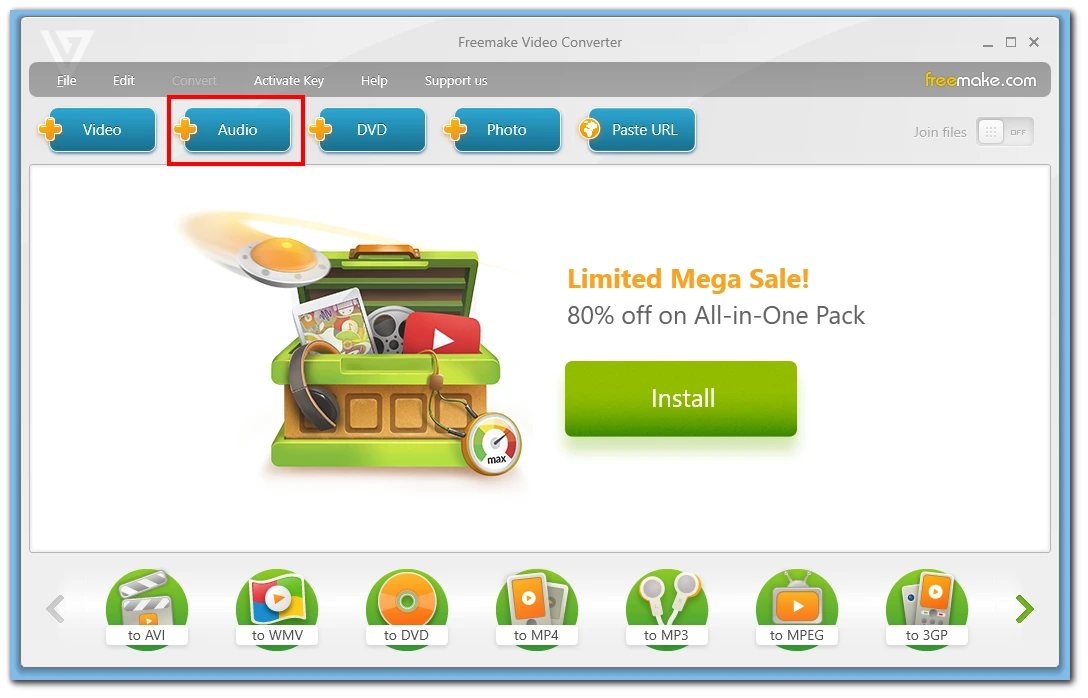 Choose the output format (e.g., MP3) from the available options.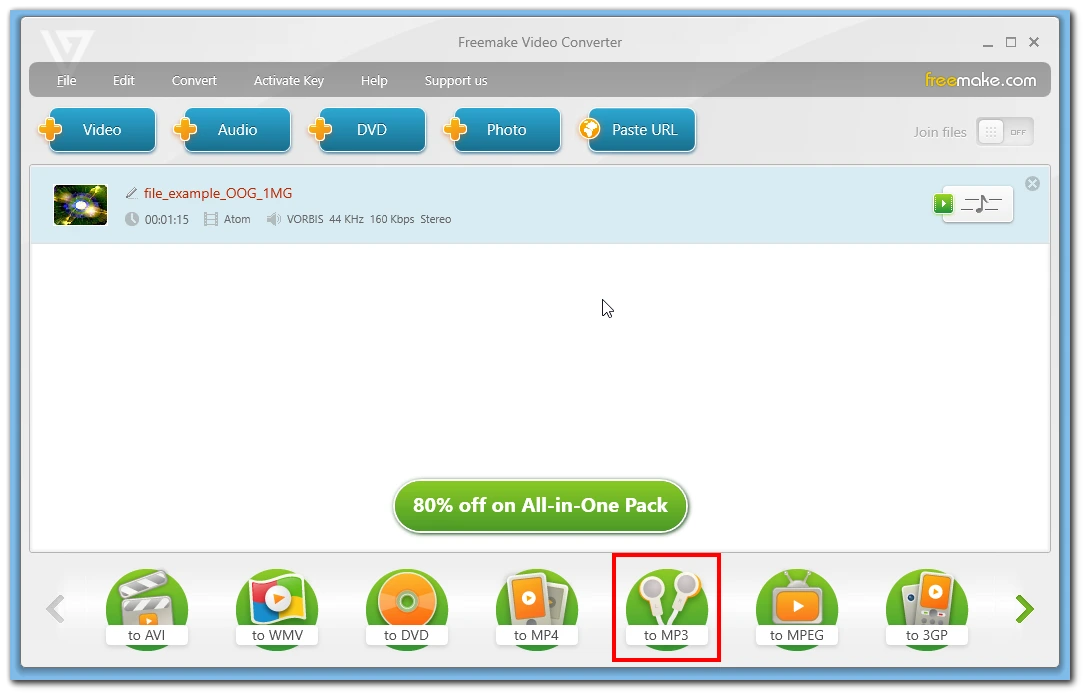 Optionally, configure conversion settings such as audio bitrate, sample rate, etc.
Click the "Convert" button to start the conversion process.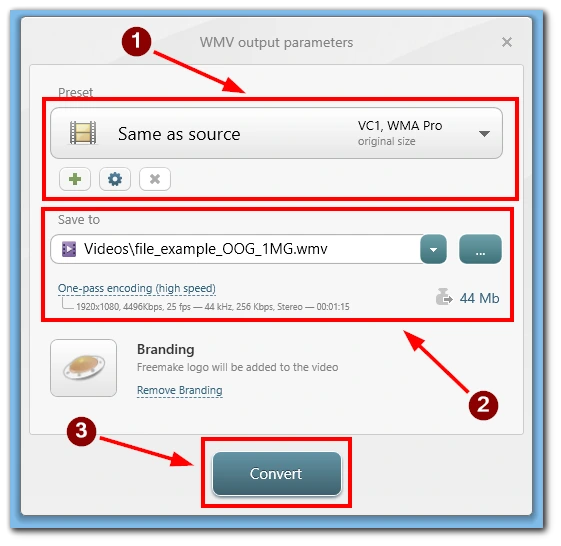 Once the conversion is complete, you will have OGG files in a format compatible with Windows.
Using any of these methods, you can easily open and play OGG files on your Windows-based system, regardless of your preferred media player.
What online converters can you use to convert OGG files to other formats?
You can use online converters if you don't want to install unnecessary applications. In this case, you only need to upload your file to one of them and then download a copy of it in the desired format. Note that this may not work well for large files.
When using online converters, keep in mind that they may have file size limitations, and the conversion speed may vary depending on your internet connection and the size of the OGG file. Additionally, be cautious when uploading sensitive or confidential files to online services, as data security and privacy should always be a priority.
Is it possible to open the OGG files on other systems?
Yes, opening OGG files on other systems beyond Windows is possible. OGG files are not limited to any specific operating system and can be played on various platforms, including:
macOS: Mac computers natively support OGG files. You can use media players like VLC, iTunes, or QuickTime Player to open and play OGG audio files.
Linux: OGG is an open-source format and is well-supported on Linux distributions. Most Linux media players, including VLC, Audacious, and Rhythmbox, can play OGG files without any additional software or plugins.
Android: Android devices can natively play OGG files through their default music player or other third-party media player apps on the Google Play Store.
iOS: Although iOS devices do not natively support OGG files, you can use third-party media player apps from the App Store that offer OGG playback capabilities.
Since OGG is a widely used and open format, it has gained cross-platform support across a wide range of devices and operating systems. You can open and play OGG files without significant compatibility issues whether you're using Windows, macOS, Linux, Android, or iOS.