There's absolutely nothing complicated about creating your own sound on TikTok. In a nutshell, you only need to shoot your video and then grab the sound from there. Additionally, you can add your sound to your favorites to make it easier to find it later.
Furthermore, you can record the voiceover for the video separately. You can then use it in other videos in the same way.
If you're a musician and want to add your track to TikTok, there are two options.
You can save the audio to your mobile device and then upload it to your video via TikTok. Or you can distribute your track through distributors such as TuneCore or DistroKid. Then you'll even be rewarded for each use of the song in the video.
Below is how it all works in more detail and with screenshots.
How to create a sound on TikTok
If you want to create your own sounds to use in future TikTok videos, do the following:
Open TikTok on your mobile device and tap + to record a video.
Once done, tap Next.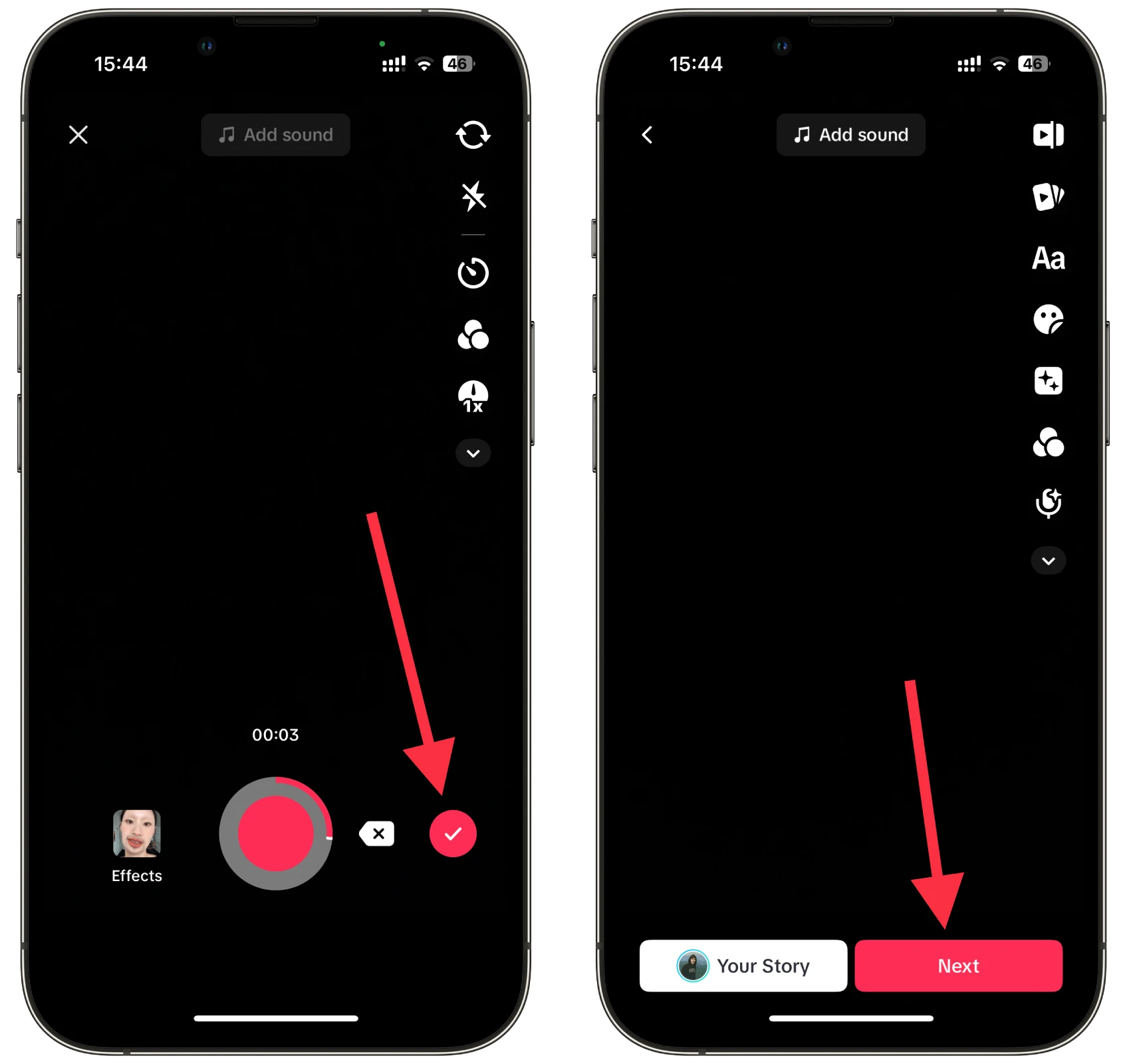 Then choose the privacy settings and tap Post.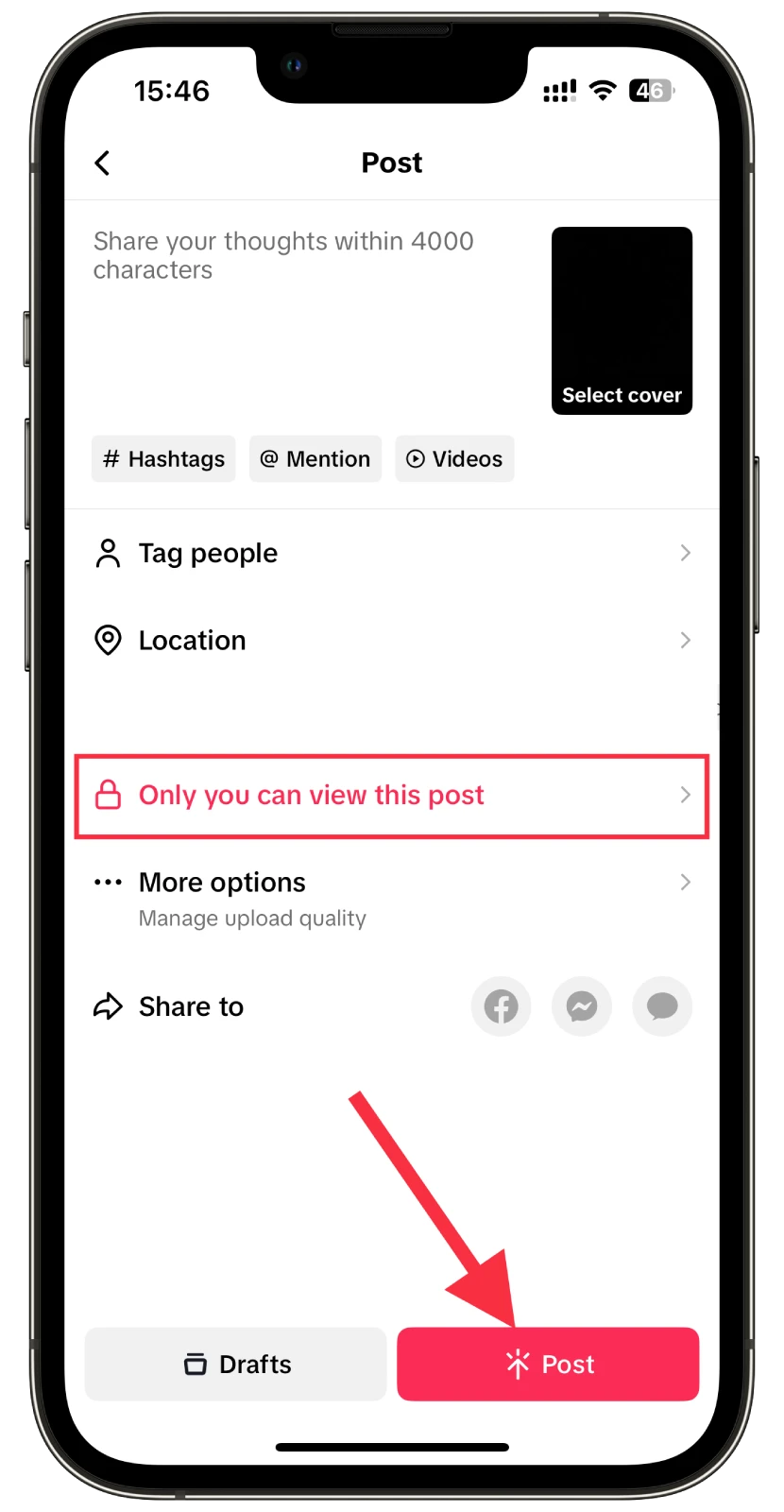 Go to your new TikTok video and on the spinning recording in the lower right corner of the screen.
Tap Add to Favorites to use the sound later.
Alternatively, tap Use this Sound to create a new TikTok video with your custom sound.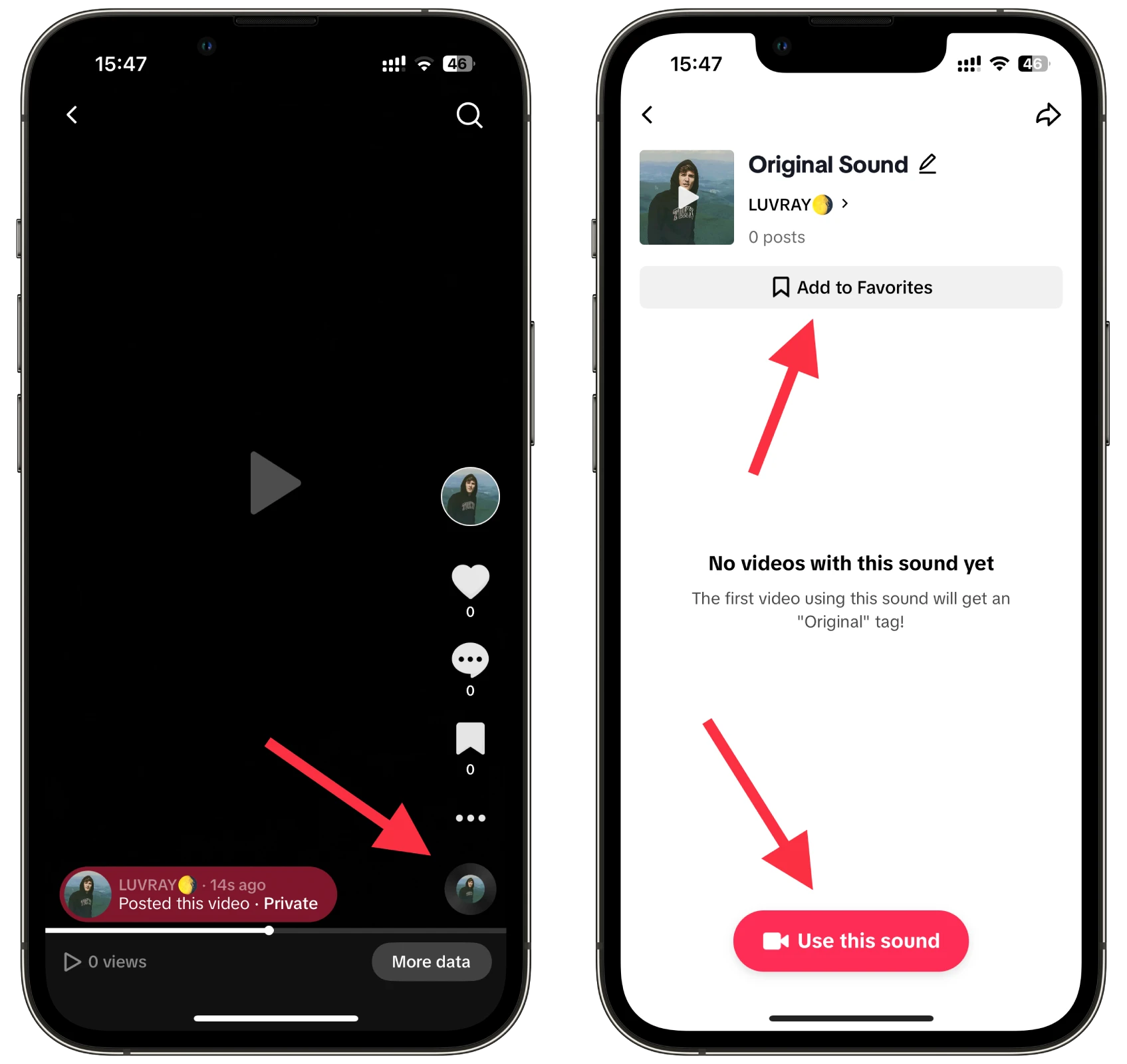 Besides you, other TikTok users will also be able to use this sound.
How to create a voiceover on TikTok
As mentioned above, you can additionally create a voiceover for your TikTok video. The trick is that you can add various fun effects to this voiceover. In this way, you can create a unique sound.
So to create a voiceover, follow these steps:
Open TikTok and make a video (record or upload).
After that, tap on the red checkmark in the lower right corner of the screen.
Before tapping Next, tap on the Voice icon at the right-side options menu.
Select any of the available effects (if necessary) and tap Record.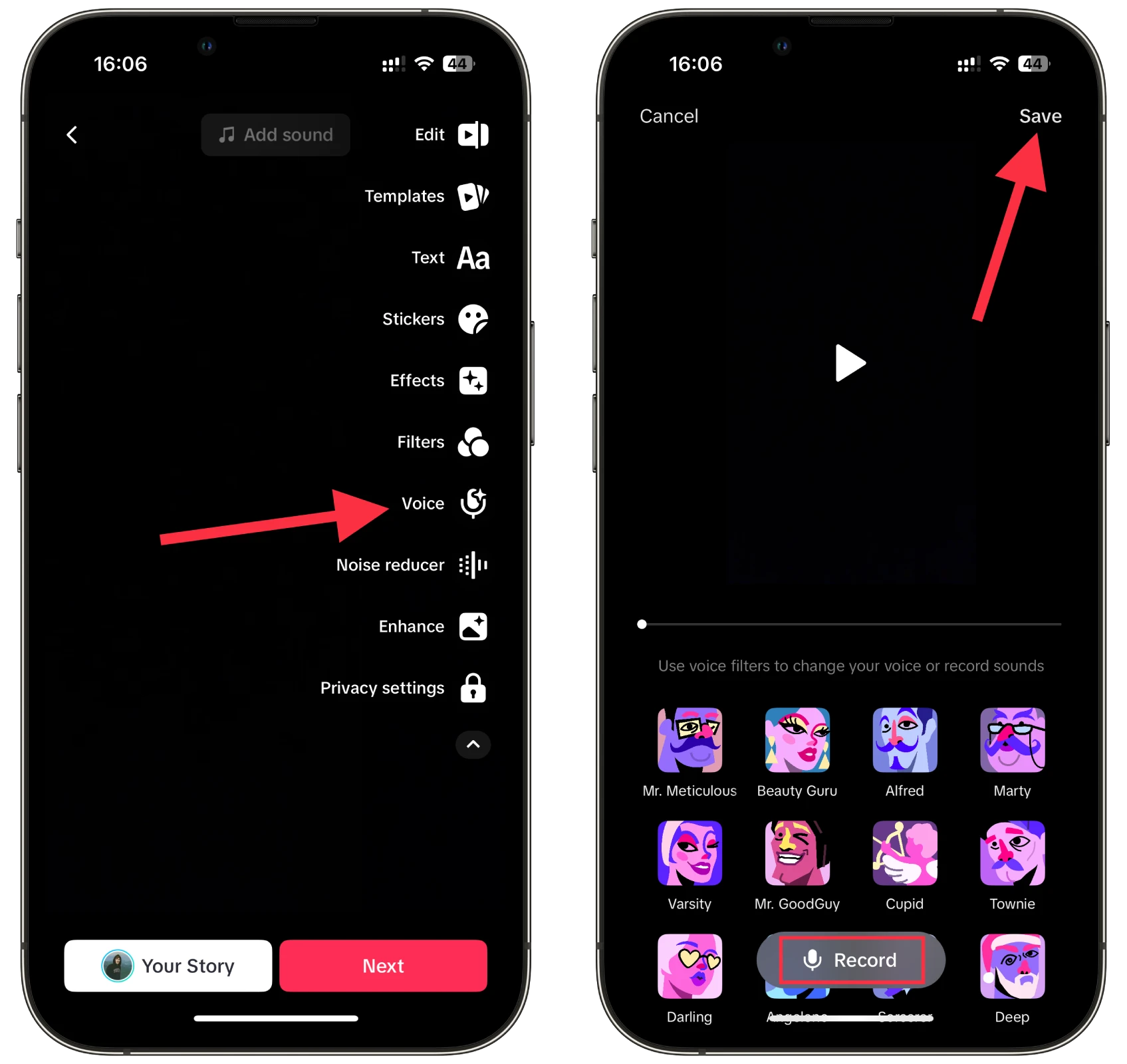 Press or long-press to record the voiceover.
To save the original sound in the final video, check the circle next to the Original sound option.
When you are finished, just tap on Save.
Finally, post your TikTok video.
Now, you can use the last 3 steps of the previous paragraph to access your new TikTok sound.
How to add your own music to TikTok
Not always what you can find in TikTok's base can match. Let's figure out how to add music or sounds from your mobile device to TikTok.
Open TikTok and tap + to make a video.
Tap Add sound and go to the Your sounds tab.
There you will see 2 options:

Import sound from video
Import local sound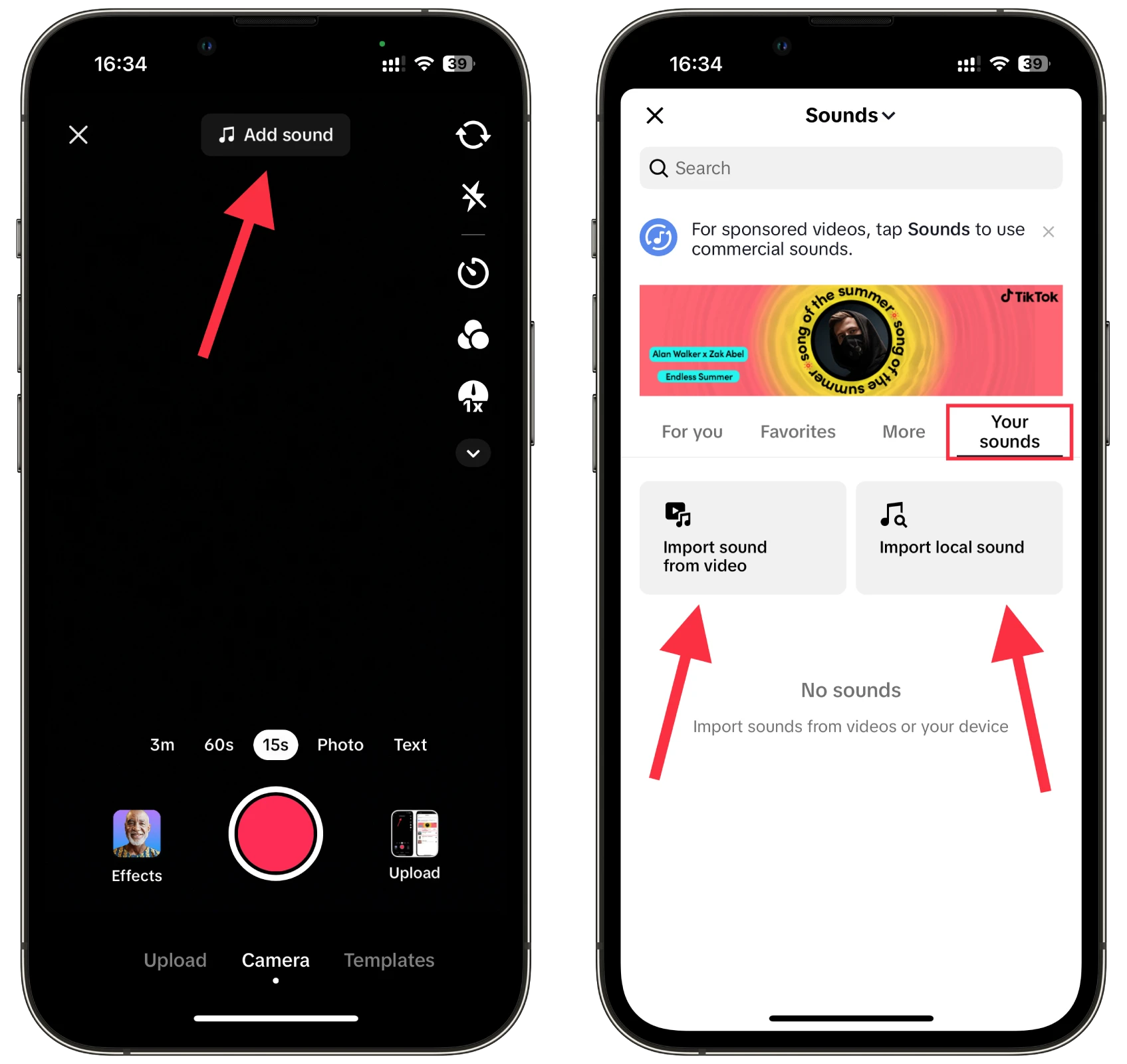 In the first case, you just need to select any video from your gallery, which will be automatically converted to audio.
In the second case, TikTok will scan your music library and list all the songs and sounds you can add. Just select the one and tap Import sound.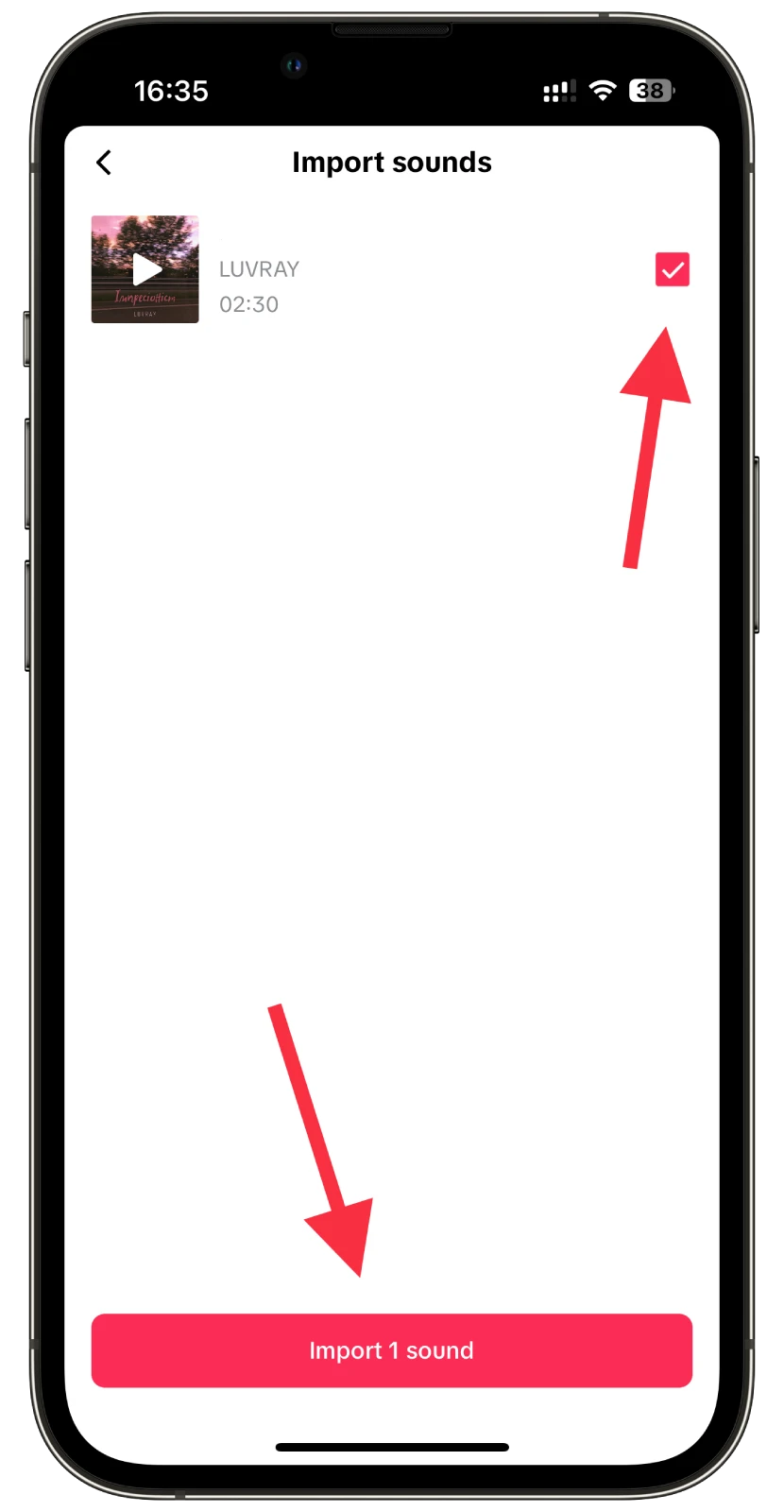 Finally, complete the publication on TikTok.
After that, you can also add that sound to your favorites.
If you are a musician and want to officially add your music to TikTok, you can take advantage of the various distributors' offerings.
For example, I use TuneCore for this. It's good because, for just $15 a year, you can release as many songs as you want to over 150 different platforms, including TikTok. Before releasing a track, you can choose the piece for TikTok on the TuneCore website.
However, there are many other platforms like DistroKid or Indiefy. So it's up to you which one to pick.
Where are my sounds on TikTok?
If you've added your sound to your favorites, it will be easy to find. Here's how:
Open TikTok and tap + to make a video.
Tap Add sound and go to the Favorites tab.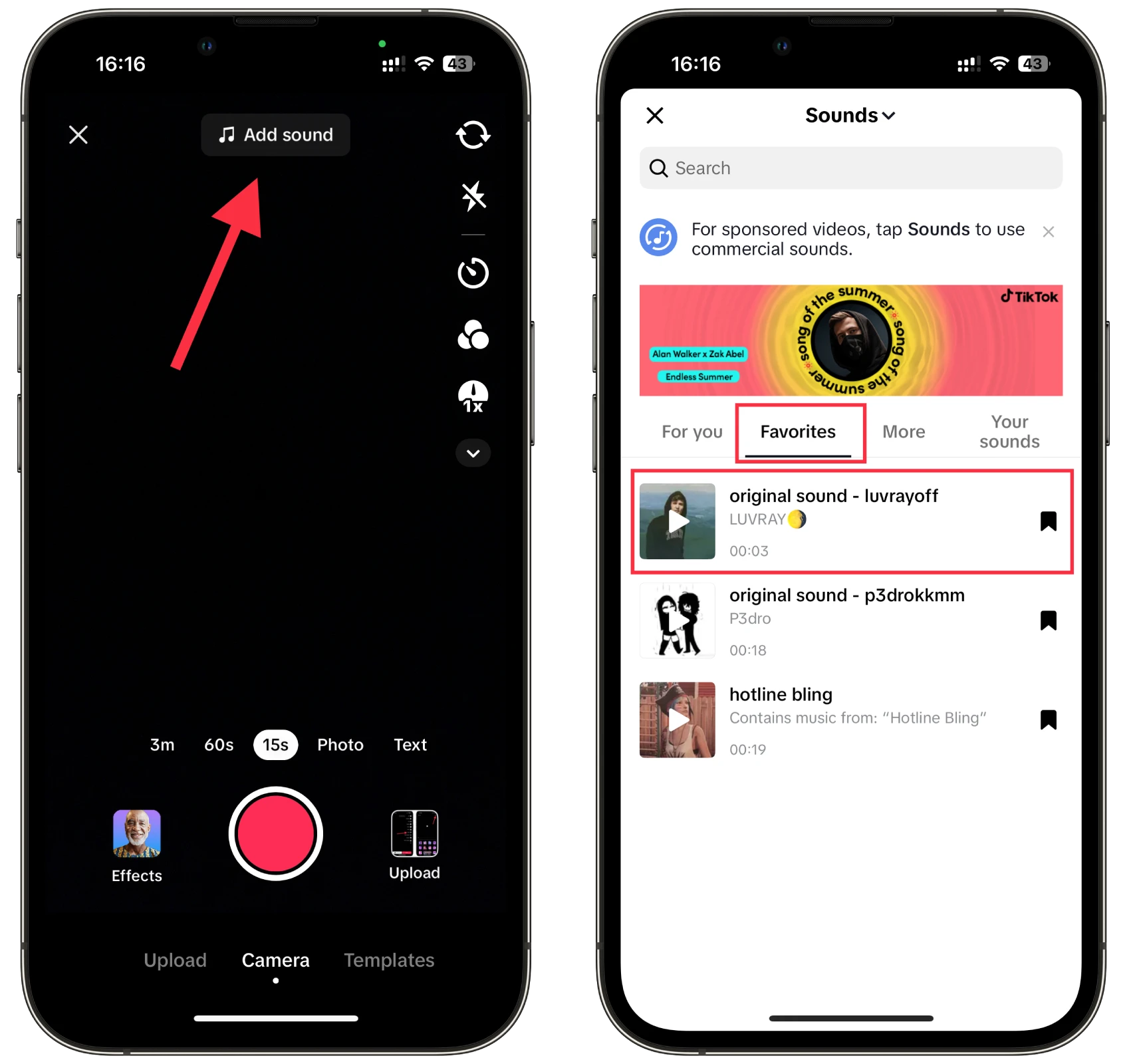 There you will find all your saved TikTok sounds.