Anonymity on the Internet is just a myth, but even at the level of ordinary users, it's still possible to maintain basic anonymity.
Is it possible to hide phone number via Telegram
Telegram is a messenger that has many options and features for customizing your workspace. This VoIP is considered one of the most popular encrypted messengers. However, it isn't that simple, and many experts say that Telegram is only superficially encrypted, and those who want to know the information will easily find a way to do so.
For example, all contacts and messages are stored together with their decryption keys and the app has no end-to-end encryption for messages. Also, Telegram's custom encryption protocol has been demonstrated to have significant security and reliability issues.
When registering in Telegram, you must enter your phone number to confirm authentication and bind it to your account. Literally, your account is your phone number. It's through it that Telegram gets in touch with you.
And even if you can bypass the moment of presenting your number (more on that later), Telegram still needs to have the user's phone number, so the followers could interact with the service.
When registering, others will not see your phone number, unless you have theirs stored in your phone and sync your contacts with Telegram.
How to remove your phone number from public view via Telegram
On the other hand, you have the opportunity to remove your phone number from the public domain. Here's how to do it:
Open Telegram and tap Settings located in the lower left-hand corner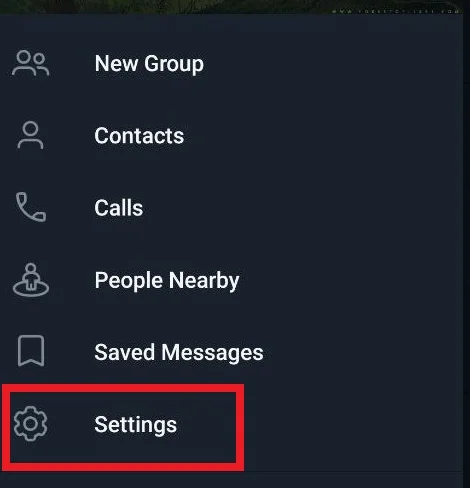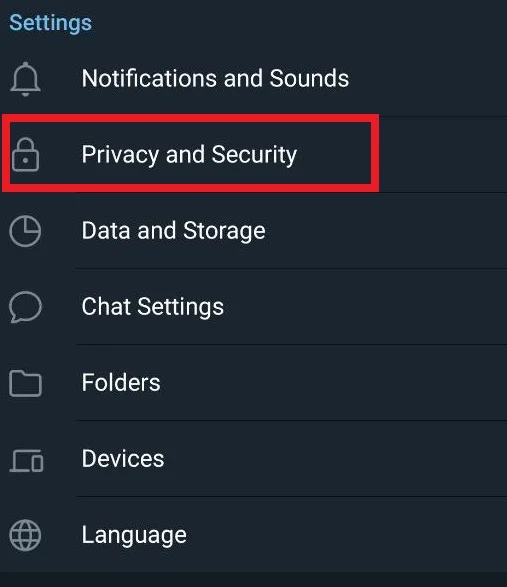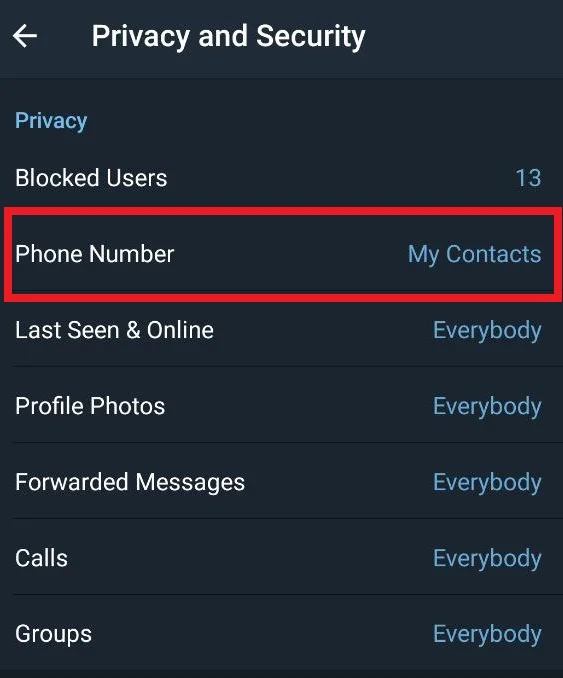 Tap either My Contacts (your contacts will see your phone number) or Nobody (no one will see your phone number)
Thus you hide your phone number from unauthorized people, but Telegram still has your phone number in its database, and the service can't fully guarantee privacy. Keep this in mind, but don't worry – usually, such services strictly preserve the privacy of their users.
What about creating Telegram account without phone number
So, as it became clear that Telegram uses the phone number to identify the user, the question immediately arises: is it necessary to use your phone number?
One of the workarounds is this option of presenting information about yourself. Thus, you can leave no personal information about yourself and still have access to the service. There are several variants of how to do this, and more about them are below.
Is borrowing a landline good idea
Exactly, a public payphone or a phone at a government office that can receive incoming calls can help you in this situation. Telegram is popular because it has several options for interacting with users, and the function of receiving a confirmation code to sign in via voice exists. That is, you don't receive a standard text message with a code, but a call with a bot that announces the code to you.
Is using Google Voice worth a try
Google Voice is also a VoIP service and you can create your own phone number in it. It will be linked to your Google Account, so keep this in mind, so create an anonymous Google Account and use this guide: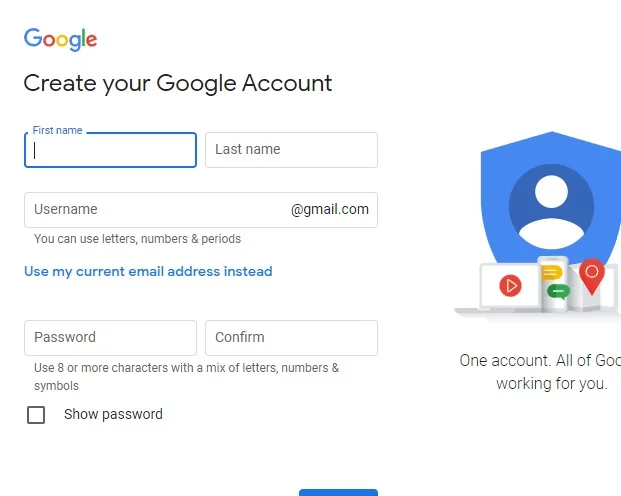 Once you have a new account, connect it to a new Google Voice account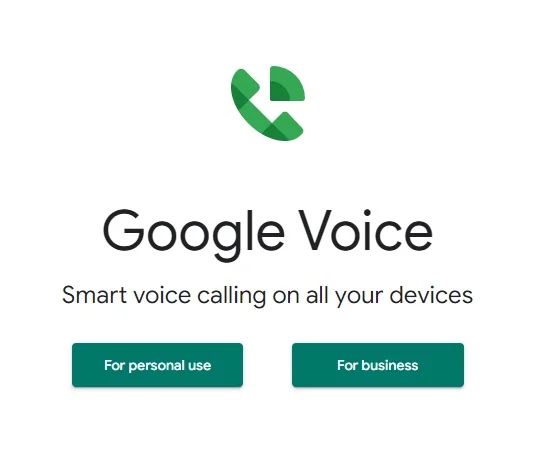 Choose a phone number
Sign up for Telegram and give your Google Voice number as the contact number
Retrieve the authorization code from your Google Voice account and input it into Telegram
Is temporary number option work
There is also an option to create a burner phone number. Many services, including FreePhoneNum, distribute such burner phone numbers. The thing is that such numbers are recycled and used by other people over and over again. Moreover, the service is completely free, so it's worth considering. Here's how to do it: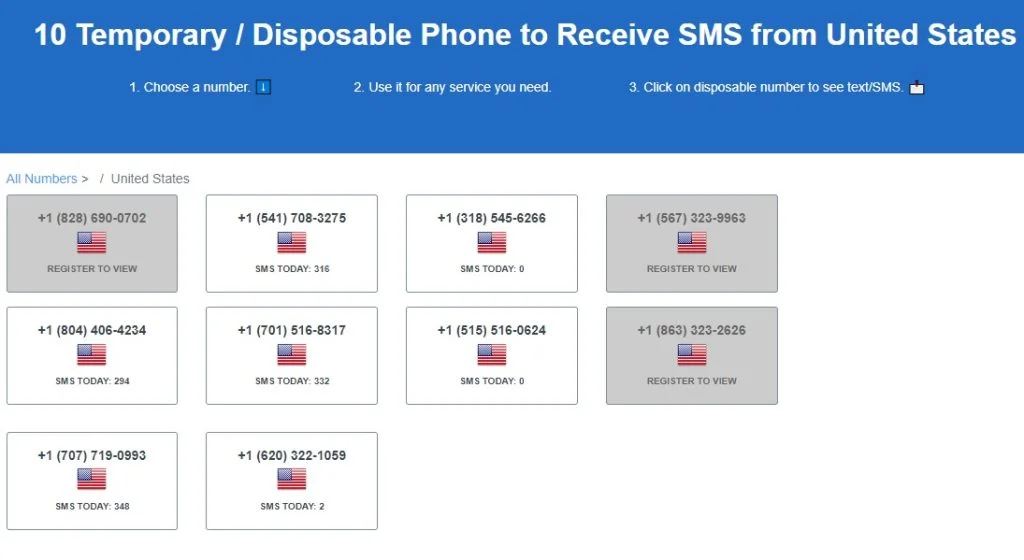 In Telegram, enter the number you selected
Wait for the SMS from Telegram with the verification code to display at FreePhoneNum
Enter that verification code into Telegram
Although Telegram isn't a super-secret messenger, you can still maintain basic anonymity and use the methods described above to increase privacy even more.