Android is equipped with a built-in GPS system and it's very convenient when sorting pictures. However, for privacy, some users want to avoid permanent markings with geodata on their photos.
Is there a way to turn off camera's geotagging on Android
Since the camera in Android has almost all the smart features now, geotagging hasn't been neglected either. This option, although it may seem annoying at first glance, still has its advantages and it's an automatic backup and storage of your images, so you can search for a specific location Photos will use this data to show you all relevant images. This is especially convenient to use the camera roll after a long trip where you took a lot of pictures.
However, geotagging records specific data and codes it into the picture's metadata. Most of this information is, simply put, the specific geolocation from which the picture was taken. That is, if you took a selfie and posted it online, any adversaries can easily trace this information.
Fortunately, most popular social networks remove this information from photos before uploading them to the public, but not all do so, moreover, Android devices have the option to disable geotagging altogether. Therefore, for your own safety, you can disable geotagging altogether. Most apps require permission to access your geodata the first time they're launched.
How to switch off geotagging in Android's camera
The first thing you need to do is try to find the option to disable geotagging in the Camera App Settings itself. Almost all Android devices have Settings in Camera and are marked as a gear. Use the guide on how to disable automatic geotagging when taking photos:
Open the Camera app on your Android smartphone or tablet.
Tap on three horizontal lines to open the menu.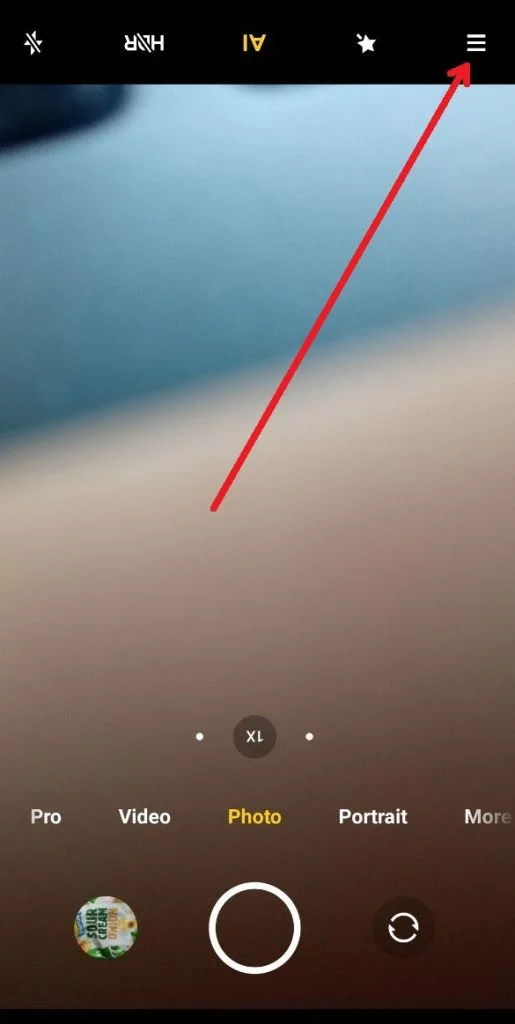 Now, tap on the gear icon.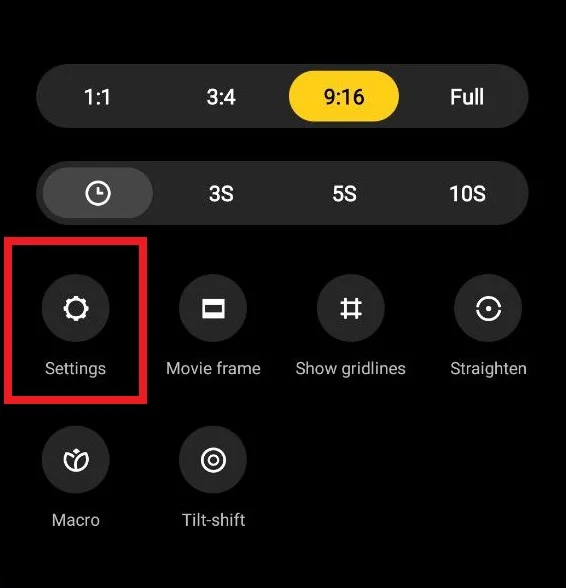 You will see the camera settings.
Tap on GPS tag (on some devices this option is named differently, for instance, geo tag, location tag, etc.) and turn it off.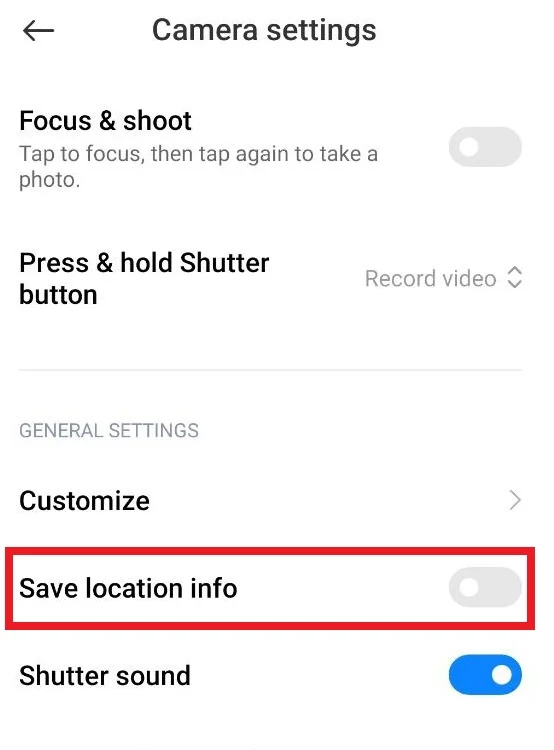 And you're done!
How to switch off geotagging via Android's Settings
This method will help you prevent all apps (not just the camera) from recording your location. This may affect your ability to use other apps, such as weather or map apps.
Open your Android's Settings.
Scroll down and tap Location.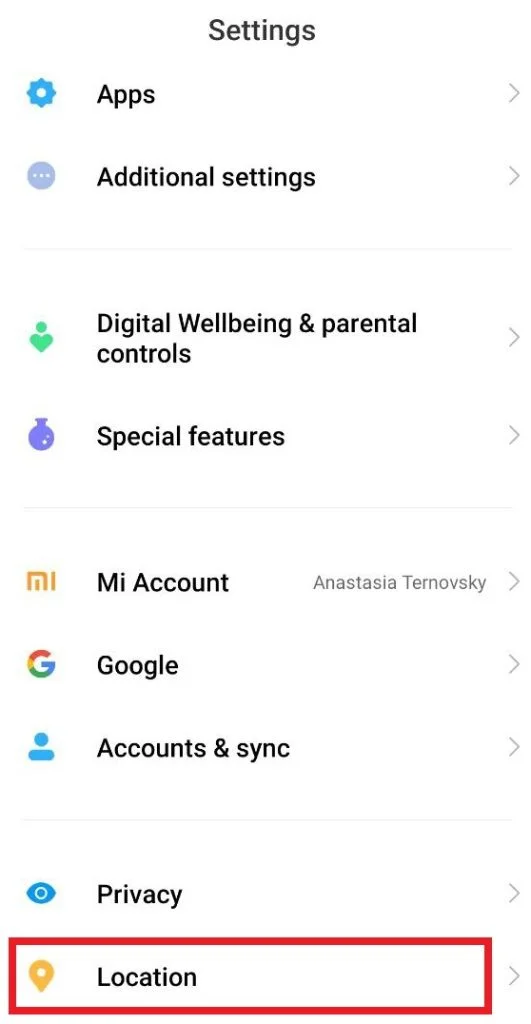 Slide the switch to the Off position.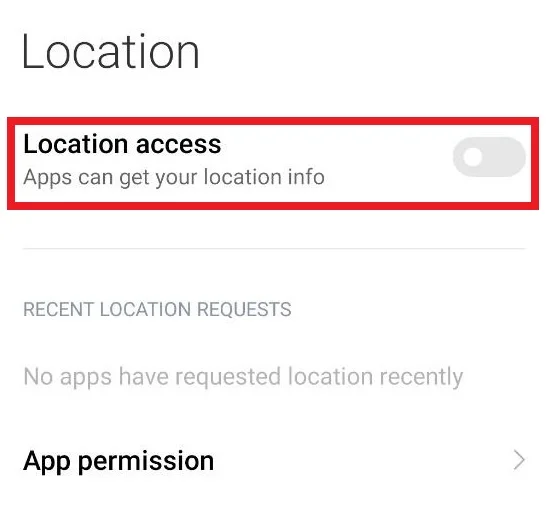 If you need geolocation for other apps, you can also use another method, which will be described in more detail below.
How to switch off geotagging via system Settings
Regardless of which smartphone you have, there's also a way to completely block the camera from accessing your location—which is interestingly the only way to block geotagging on LG devices.
First, pull down the notification shade and tap the gear icon.
In the Settings menu, scroll down and select "Apps."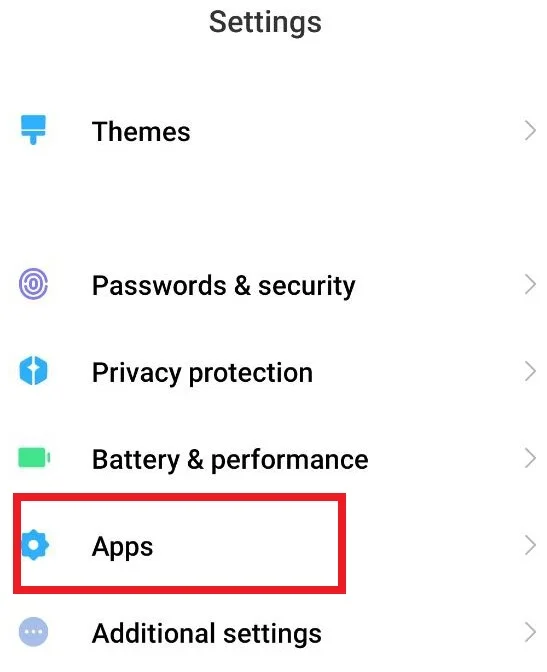 Tap on "Camera," then "Permissions."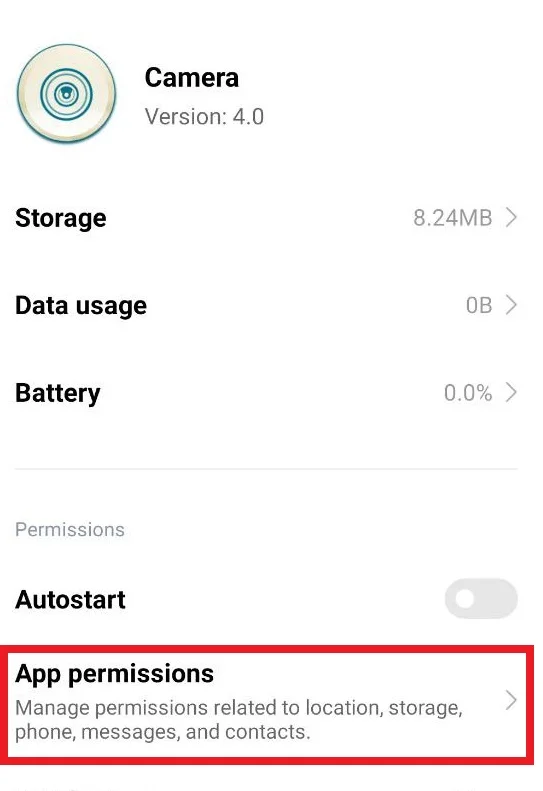 You'll see the bottom option here should be "Your location." Disable this.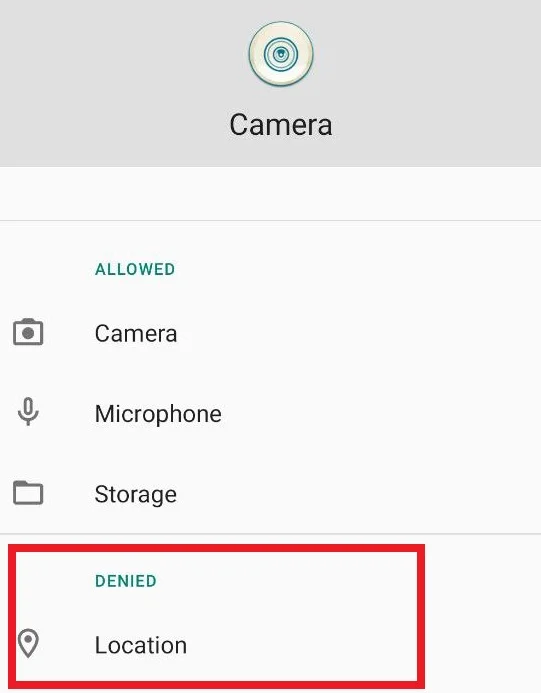 Is there an option to get rid of watermarks to photos via Android
Did you know that you can also have automatic date stamping (watermarks) turned on? This is especially popular with Xiaomi smartphones. The date or model name of the smartphone is a nice picture that can look very strange, that is why many people want to remove this option. Here's how to do it:
Open your default camera app.
Find and tap on "Settings."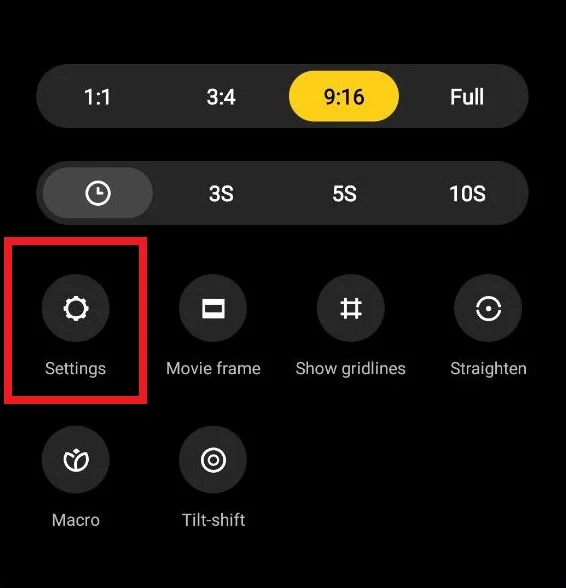 Browse for a timestamp option. For Xiaomi series smartphones, it's under "Settings > Watermark."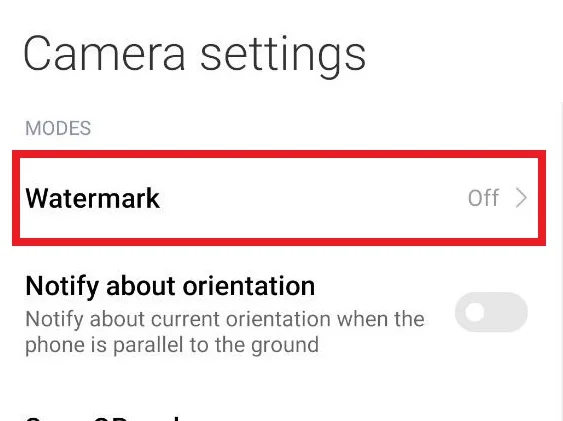 Tap or slide the "Watermark" option to the "Off" position.
Return to your camera and take a picture to verify the timestamp appears.
As you can see, geotagging can sometimes help filter out photos after numerous shots from different locations, but at the same time, it can play against you. In today's reality, the constant release of information about you, even if it isn't essential, can be done quietly and unnoticed. Be vigilant and take care of your cybersecurity. However, don't panic and immediately create only closed profiles and trust third-party apps that supposedly protect your personal data.