To get Paramount Plus on your PS5, you need to go to the Media tab. You will find a list of all the local and downloadable apps there. Use the search bar to find Paramount Plus and install it on your PS5. After that, you will need to go through a simple activation process, and you will be able to access the Paramount Plus content on your game console.
Note that for PS4, the steps will be a little different, as there is no Media tab, and you will need to download any apps through the PlayStation Store. Also, remember that for Paramount Plus, you will still need a paid streaming subscription.
Let's go through the process in more detail.
How to install Paramount Plus on PS5
While on previous consoles, you had to log into the PlayStation Store to install an app (not a game), the steps have changed a bit with the introduction of the PS5. There is now a Media tab on the console's home page. This tab contains all applications; you can find and install new ones, including Paramount Plus. To do this, you need to:
Choose the Media tab at the top of your PS5 home screen.
Select the "All Apps" option and press the X button on your controller.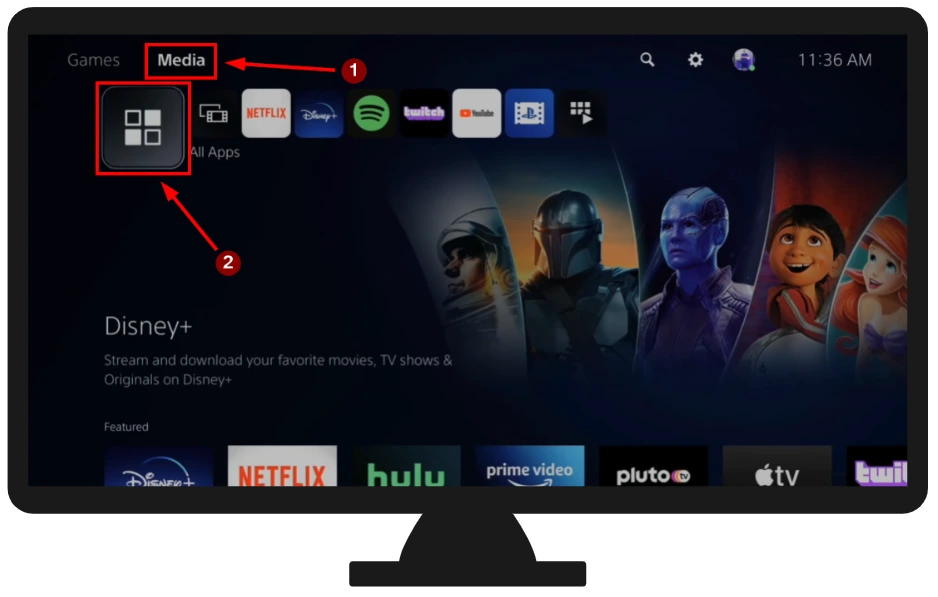 Scroll through the available apps until you find Paramount Plus. Alternatively, you can quickly locate it using the Search icon located at the top-right corner.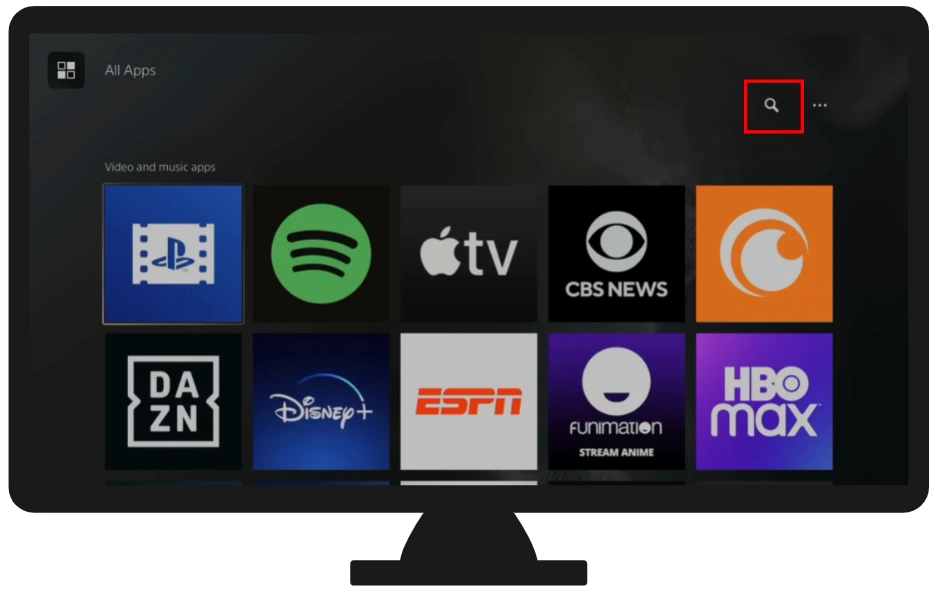 Once you spot Paramount Plus, download and install the app on your PS5.
After the installation is complete, head back to the Media section. Here, you'll find the Paramount Plus app. Open it. Inside the Paramount Plus app, look for the "Sign In" option and select it.
You can select between signing in "On your TV" or "On the web." If you choose On your TV, you can just enter your credentials and sign in to your Paramount Plus account.
If you choose "On the web," a unique activation code will then be displayed on your TV with a link to the Paramount Plus activation page.
Navigate to the Paramount Plus activation page using a web browser on your computer or mobile device. Log into your Paramount Plus account by entering the necessary credentials and entering the code on the activation page.
Click on "Activate" or a similar button to complete the process.
To find the Paramount Plus app, you'll also need to go to the Media tab. Now, all third-party applications related to content viewing will be stored there.
How to sign up for Paramount Plus on PS5
Creating an account directly through the PS5 is impossible, as the console does not have a built-in browser. However, you can create an account on any other device in the browser and then log in to it on your PS5.
Open your preferred web browser and visit the official Paramount Plus website, typically found at www.paramountplus.com.
On the homepage, you'll find an option to start a free trial or directly sign up. Click on it.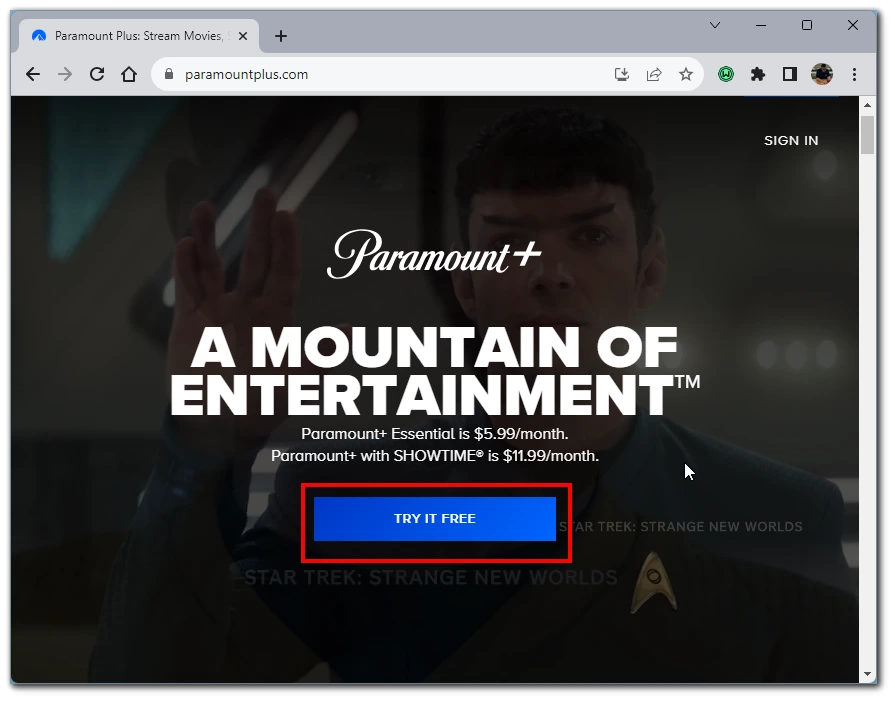 Paramount Plus often offers multiple subscription plans, including ad-supported and premium ad-free plans. Review the details of each plan, including the price, and choose the one that best fits your preferences.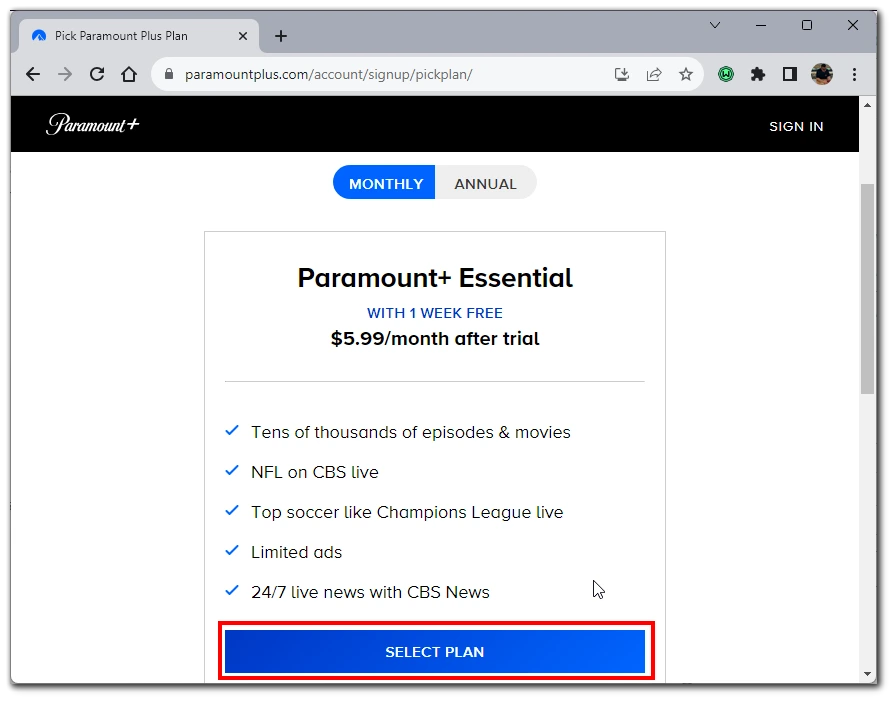 You'll be prompted to enter your email address and create a password. Make sure to use a valid email address and create a strong password for security.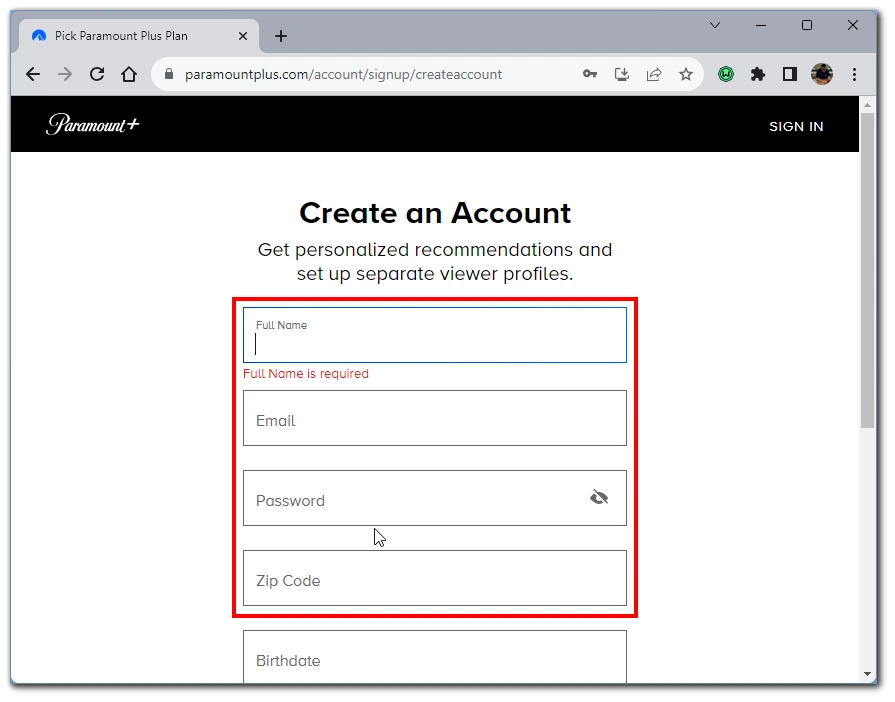 After entering your email and password, you'll be directed to provide payment details. This typically includes credit/debit card information or other payment methods they support, like PayPal.
Before finalizing your subscription, review all the details, especially the terms and conditions, and any promotional details if you're signing up for a special offer.
Once your account is successfully created and your payment method is approved, you can begin streaming content on Paramount Plus. You can now also download and log into the Paramount Plus app on any compatible devices using the credentials you just created.
If you've opted for a free trial, set a reminder for when the trial period ends. That way, you can decide whether to continue with the paid subscription or cancel without incurring charges.
What to do if you can't find Paramount Plus on PS5 or PS4
If you can't find Paramount Plus in the list of apps, it's probably because it is unavailable in your profile region. Please note that in PS5, your region is linked to your location and where your PSN account is registered.
Since you cannot change the region in PSN, you will need to create a new account with the region where Paramount Plus is available. In this case, it will appear in the list of downloaded applications on the PS5. See the list of countries where Paramount Plus is available below.
Region
Country
Asia & Pacific
Australia
Europe
Austria
France
Germany
Italy
Republic of Ireland
Switzerland
United Kingdom
North America
Canada
United States
Mexico
South America
Argentina
Bolivia
Brazil
Chile
Colombia
Costa Rica
Dominican Republic
Ecuador
El Salvador
Guatemala
Honduras
Nicaragua
Panama
Paraguay
Peru
Uruguay
Venezuela
Is it possible to get Paramount Plus on the browser via PS5?
The PlayStation 5 does not have a dedicated web browser, unlike its predecessor, the PS4. This means that users cannot directly access Paramount Plus or other websites through the browser on the console. There are several workarounds to access the stripped-down version of the browser on the PS5 in some applications, but Sony is constantly fixing these workarounds.
So if you find information that Paramount Plus can be accessed through the browser on the PS5 using some third-party application, know that it's not true. If such a way may exist, Sony will fix it very quickly, so you should use the official app for the best Paramount Plus experience.
Can you use screen mirroring or remote play for watching Paramount Plus on PS5?
Some other websites write that in PS5, it is possible to launch screen mirroring with a workaround using a messenger link. This method does not work at the moment. There is no direct way to mirror the screen in PS5, so you will have to use only the built-in app or mirror the screen on your Smart TV.
I've also seen information that you can use PS Remote Play to display the image on the PS5. However, this is not the case. You can only use Remote Play to output images from the PS5 to a third-party device, not vice versa.
How to get Paramount Plus on PS4
In the case of the PS4, you need to use the PlayStation Store to download Paramount Plus (like any other streaming app). To do this, you need to:
Make sure it's connected to the internet.
Navigate to the PlayStation Store from the main dashboard.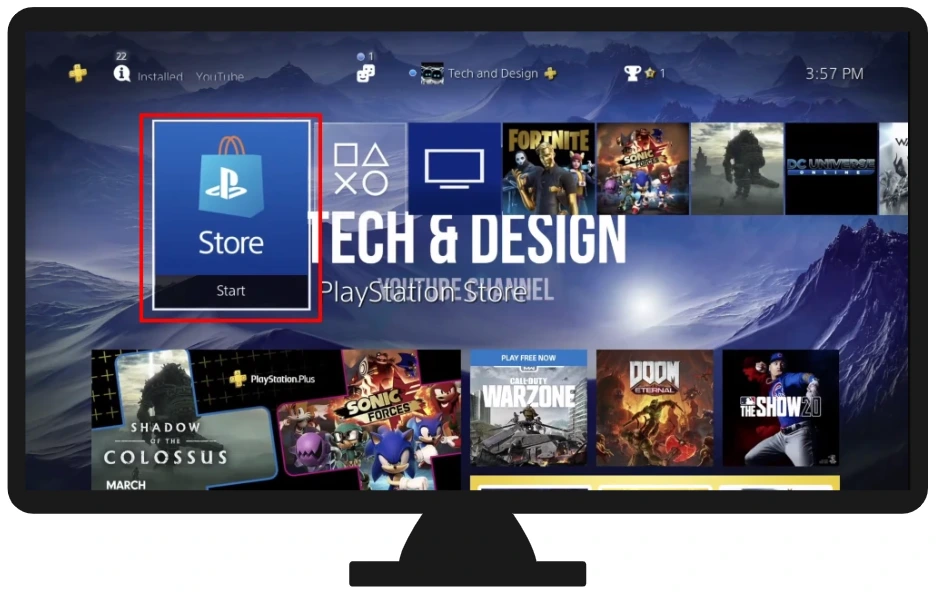 Use the search function to look for "Paramount Plus."
Once you find the app, click on it.
In the Paramount Plus details page, select the "Download" button to download and install it.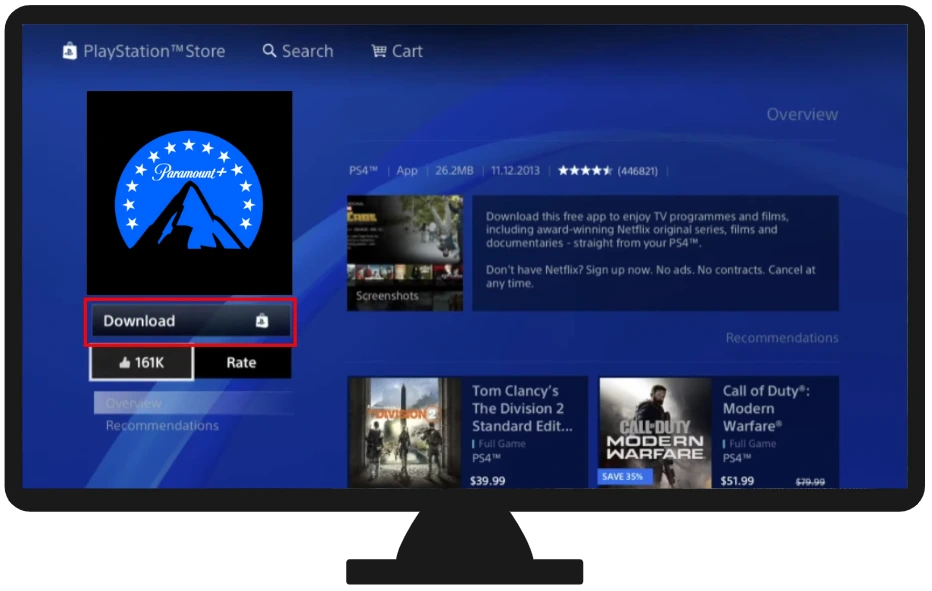 After installation, you can find the app in the TV & Video section of your PS4 dashboard.
Please note that you will also need to complete the registration process in the Paramount Plus app described above in the section with PS5. Also, a convenient function in PS4 is profile change. Thus, you can set up several PS4 profiles where you can log in to different Paramount Plus accounts.