Twitter allows you to mark tweets as sensitive content before they are published. Twitter can also recognize certain content as sensitive and celebrate it. However, why is it better to do this manually?
Mark a tweet as sensitive; why it's important
Twitter is one of the most popular platforms for expressing your thoughts and blogging, monitoring news, etc. Since there are people with different content and areas of expertise here, it isn't easy to keep track of all the posts. That's why Twitter has a feature that automatically identifies a sensitive message. Of course, it only sometimes works perfectly, and sometimes an innocuous post can be subsumed under this definition, but this rarely happens. Besides, you can always contact the support service, and they will remove the restriction from the tweet.
In general, Twitter is much freer in its rules. That is, content on Twitter may not be as strictly censored as, for example, on Facebook or Instagram. However, this does not mean that everything is allowed, as the company has a strict policy against "excessively violent" content, "material depicting sexual violence, and all forms of illegal content.
Although Twitter automatically tags such content, users must tag themselves if their tweets contain it.
Is there a way to mark a tweet as sensitive via Twitter
Below is a short guide on how to tag content correctly from the web and mobile devices.
Launch Twitter on your device
Begin composing a tweet and attach an image or a video.
If you have the mobile version, you'll see a three dots icon on the bottom right of the attached image. If you have the browser version of Twitter, click the icon in the bottom right of the attached image labeled Edit.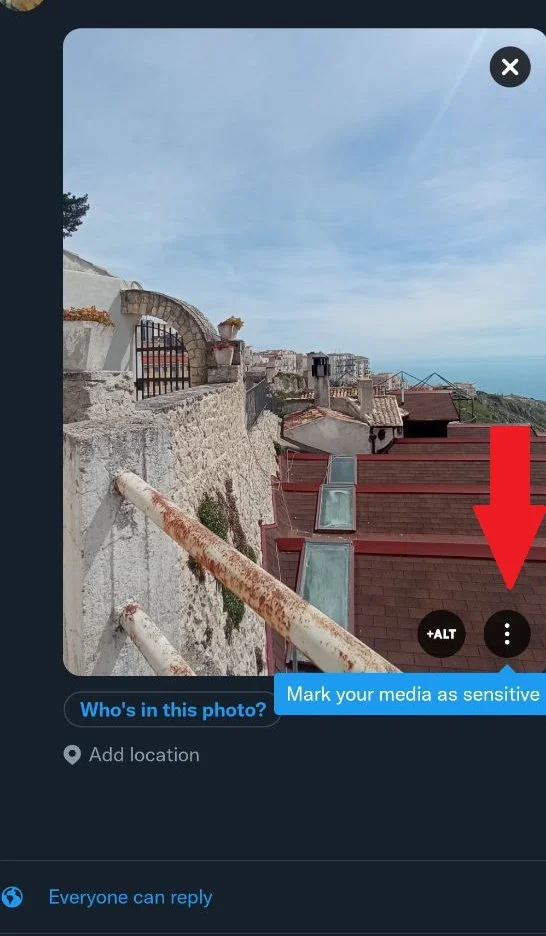 Next, tap or click the flag icon. On the Twitter app, it's in the lower-right corner of the screen. On the web, you'll find the flag as a tab in the upper-right, just above the image thumbnail.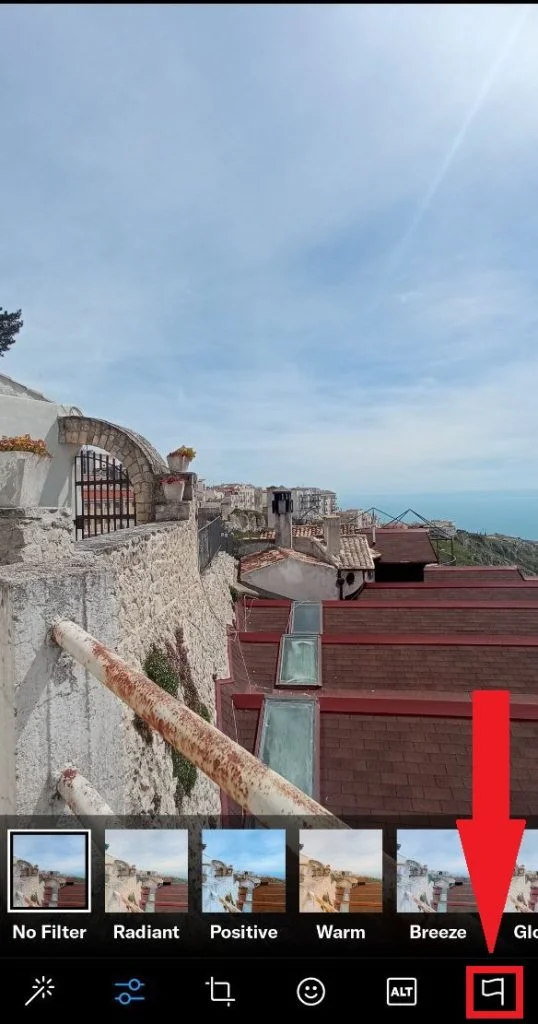 Under the "Put a content warning on this tweet" menu, place a checkmark beside any of the items that apply. If you're posting a spoiler on Twitter, the "Sensitive" setting works the best.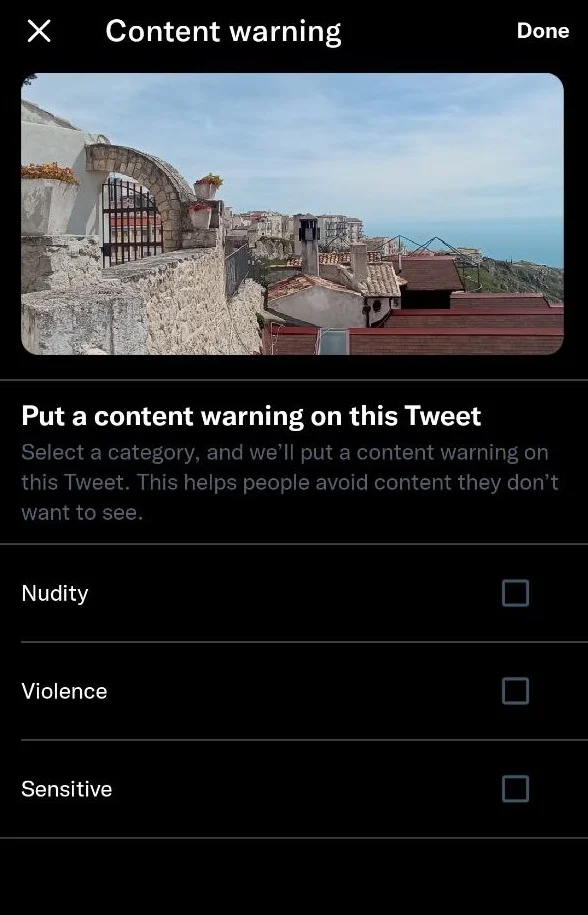 After that, tap "Done" then "Save" on the Twitter app, or just "Save" on the web version of Twitter.
Post the tweet as usual, and the image or video will have a content warning pasted on it. It will also be completely blurred and will display a 'Show' button that users can click on to view the media.
What does Twitter's latest Pin Chat feature mean?
Recently, you can also use Twitter as a messenger. The latter has become much more convenient than before. The latest update is the option to pin chats in your inbox. This allows you to organize your chats, especially if you have a lot of them and they change frequently.
This option has long been on the list of benefits, available only to those who subscribe to a Twitter Blue subscription and have to pay 3 dollars per month. This subscription model was launched the last year in 2021 and was only available in certain countries, such as Australia and Canada, and rolled out to the US in November 2021. The subscription also allowed users to use Bookmarks for tweets and organize folders for them.
Moreover, probably all Twitter users dream of being able to edit a tweet after it's been sent. This is exactly the option available to Twitter Blue subscribers. But it only works for 30 seconds after you send a tweet.
How to pin a chat via Twitter
Unfortunately, you can't attach all the Twitter chats, but only 5. In any case, it is already enough to keep the most important and main chats at your fingertips.
You can pin a DM conversation in a matter of seconds. Follow the steps below to get started:
Open the Twitter app on your phone.
Navigate to your DM folder and find the conversation you want to pin to the top.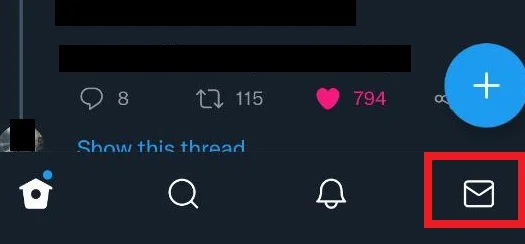 Without opening the chat, press and hold it to reveal the pop-up window.
Now tap the Pin conversation.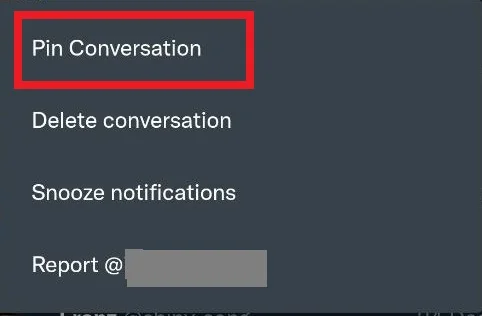 So you've learned more about Twitter and why it's important to keep track of what content you post. It's imperative to flag content that is violent, sexual in nature, or dangerous to the psyche of minors. Before you post, think about people and whether such content can have a bad effect on others. Of course, don't go overboard, since any content on the Internet may not be to other people's liking, but at the very least, if you think a photo might offend a group of people, you'd better mark it as "sensitive content.