In the digital age, our phones have become integral to our lives, connecting us to the world. However, at times, we may need to retrieve our phone number, especially if we're using a new device or have simply forgotten it. Let's look at how you can find your AT&T number on your smartphone.
What to do to find your AT&T phone number on a smartphone
Finding your AT&T phone number on a smartphone is a relatively straightforward process. The easiest way is to use the functions built into your smartphone. There are several different methods to do this:
Using smartphone Settings and Contacts
For Android Devices:
Open the "Settings" app on your Android device. You can usually find it in the app drawer or by swiping down from the top of the screen and tapping the gear icon.
Scroll down or search for the "About phone" or "About device" option and tap on it.
Look for the "Status" or "Phone status" option and tap on it.
In the status menu, you should see your phone number and other device information, such as IMEI and serial number.
For iPhone:
Open the "Settings" app on your iPhone. It's usually located on the home screen.
Scroll down and tap on "Phone."
Tap on "My number."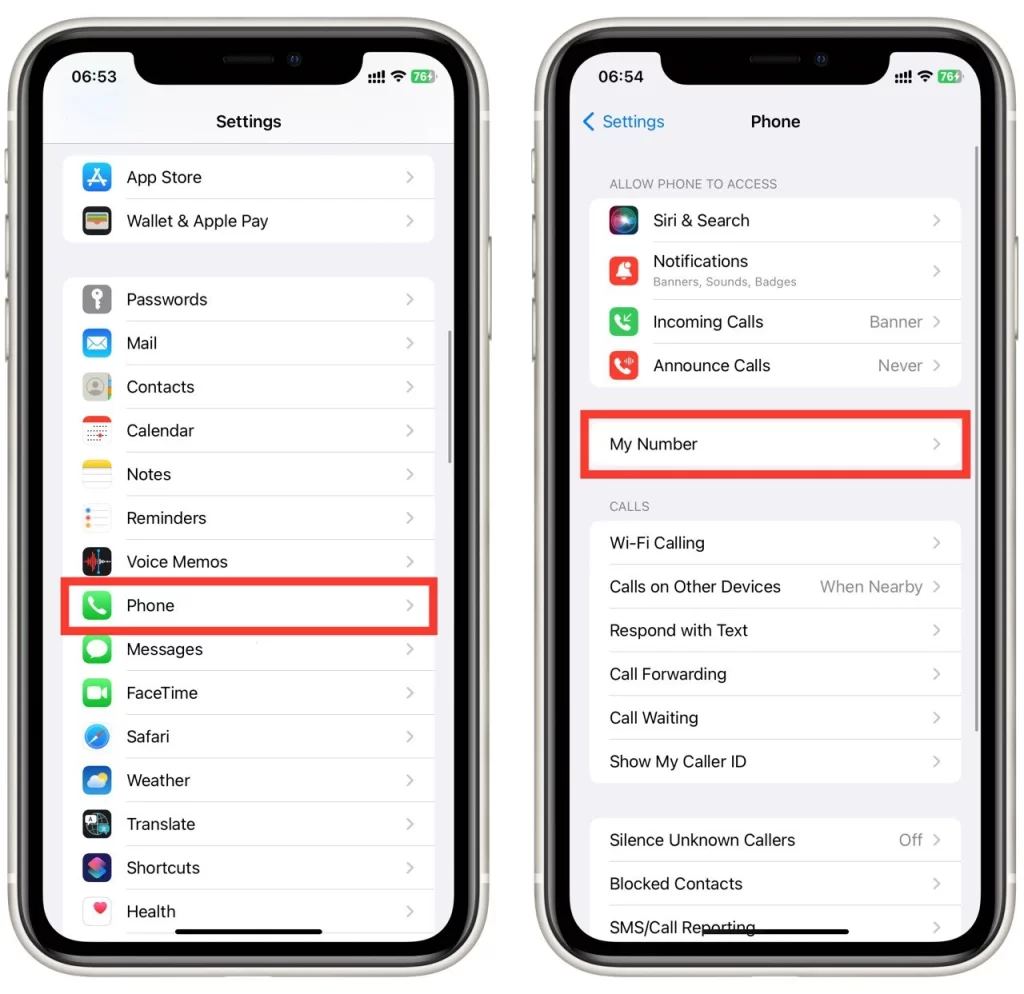 Your AT&T phone number should be listed there.
Alternatively, you can also check your phone's "Contacts" or "Phone" app, where your phone number might be stored as "My Number" or "Me." However, remember that this method may not be available on all devices or versions of operating systems.
Using USSD code
If you cannot find your phone number using the above methods, you can try dialing a USSD code to retrieve it. Follow these steps:
Open the phone dialer app on your smartphone.
Enter the USSD code "*1#" (without quotation marks).
Press the call button.
After a few moments, AT&T will respond with a message on your screen, displaying your phone number.
It's important to note that the USSD code method may not work if you're not connected to the AT&T network or if there are network-related issues in your area.
Using AT&T website
If all else fails, you can log into your AT&T account using the following steps:
Open a web browser on your smartphone.
Visit the AT&T website (www.att.com) or open the AT&T mobile app.
If using the website, click on the "Sign In" or "Account" button, usually located in the top-right corner of the page. If using the mobile app, open it and log in using your AT&T account credentials.
Once you're logged in, navigate to the account settings or profile section. Depending on the interface, it may be labeled differently, but it should contain your phone number and other account details.
If you're still unable to find your AT&T phone number, or if you have any difficulties during the process, it's recommended to contact AT&T customer service for further assistance at this number  8009019878 (or 611 from your AT&T wireless phone). You can contact their customer service via phone, online chat, or social media. Provide the necessary account verification details to ensure account security and explain your situation, requesting help retrieving your phone number.
Remember to have your AT&T account information readily available and any other relevant details that may be required to verify your identity as the account owner.
What other ways can you use to find out your AT&T number
If you have not been able to find your number with your smartphone or you do not currently have access to its settings or the Internet, then there are some alternative ways for you to find out your AT&T number:
Check Your Phone's SIM Card:

Turn off your smartphone and remove the SIM card tray.
Take out the SIM card from the tray.
You should find your phone number printed or engraved on the back of the SIM card. Depending on the carrier and SIM card manufacturer, this method may not be available on all SIM cards or devices.

Check Your Phone's Packaging or Documentation:

If you still have the original packaging or documentation that came with your phone, such as the box or user manual, check for any stickers or labels that display your AT&T phone number.
Look for any documents that contain device information, including the phone number.

Check with AT&T Retail Stores:

Visit an AT&T retail store near you and explain that you must retrieve your AT&T phone number.
Provide the necessary identification and account verification details to prove your ownership.
The store representative should be able to assist you in finding your phone number and providing any additional information you may need.

Ask someone you may know about the number

If someone near you has your comer written in the content book, ask them to look it up and dictate it to them.
Also, if you have your smartphone handy, dial the person next to you, and your number will be displayed during the call on the receiving smartphone.
Remember, it's important to provide the necessary identification and account verification details to ensure the security of your AT&T account. If you cannot retrieve your phone number using any of these methods or encounter any difficulties, contacting AT&T customer service directly is always a reliable option. They can provide personalized assistance and guide you through retrieving your phone number.