Google Pay is a popular payment system allowing users to pay and transfer through mobile devices. It is easy to set up and use, and many people find it a convenient way to manage their finances mainly because you can pay contactless wherever there is a modern terminal.
However, there may be times when you want to delete or change a payment method from your Google Pay account. There may be different reasons for this, but the main thing is that you can do it quickly and easily.
So here's what you should do.
How to remove a payment method from Google Pay
If you want to remove a payment method from Google Pay, you can follow these steps:
First, follow pay.google.com to open the Google Pay web page.
Then sign in to your account if necessary.
Now you should see several tabs at the top.
Select Payment methods.
After that, you will see all your payment methods.
Click on the Remove button under the one you want to delete.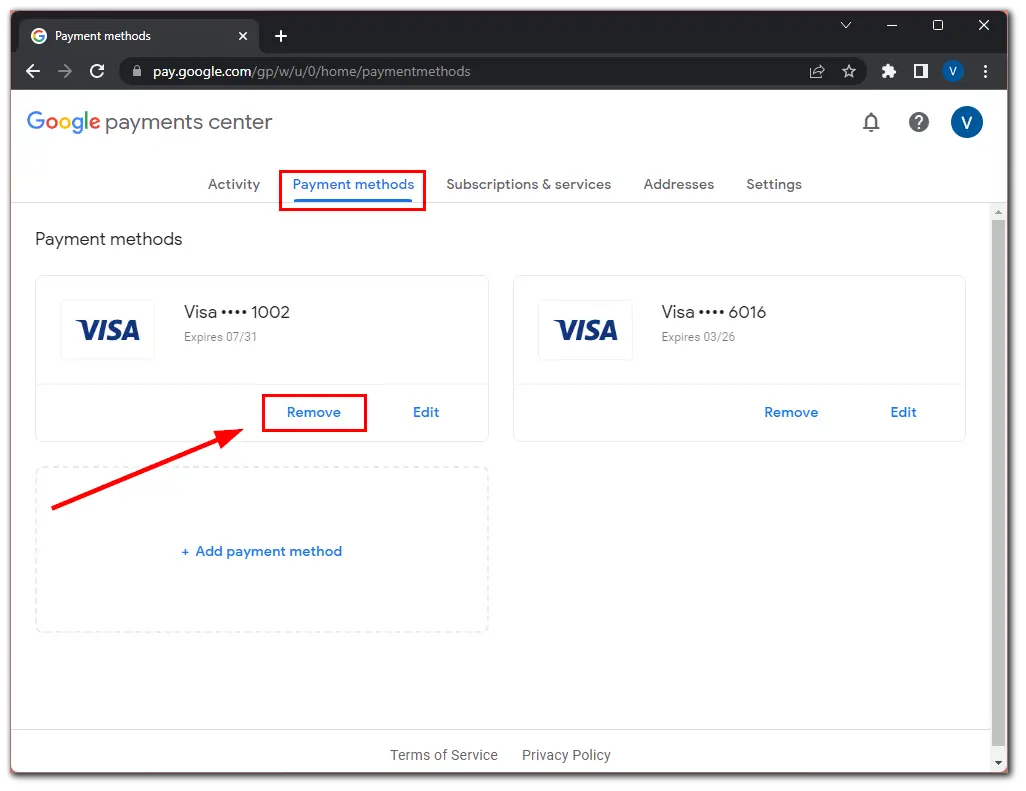 Finally, you must choose a new payment method and click Save and Remove.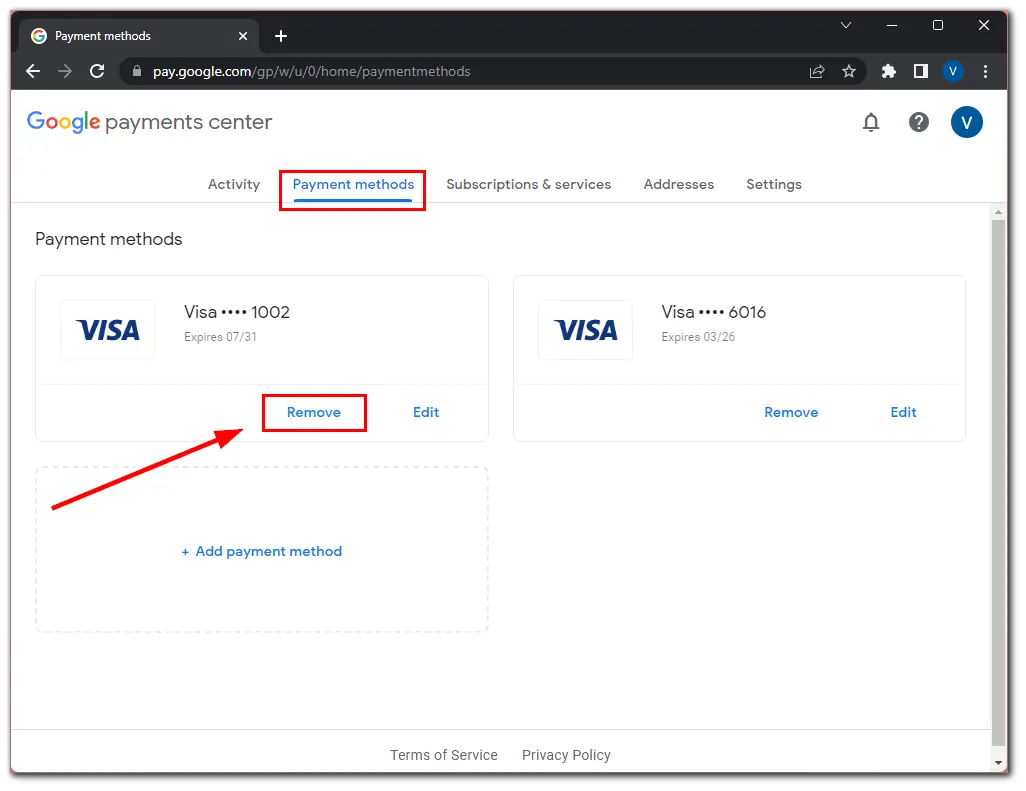 Once you have confirmed that you want to delete the payment method, it will be removed from your Google Pay account. You may see a message confirming that the payment method has been successfully deleted.
It is important to note that deleting a payment method in Google Pay does not cancel any recurring payments or subscriptions you may have set up with that payment method. You will need to cancel those separately.
How to delete a card from Google Wallet
If you want to delete a card from your Google Wallet, do the following:
Open the Google Wallet app and tap on the card you want to delete.
Then tap on the three dots icon at the top right corner.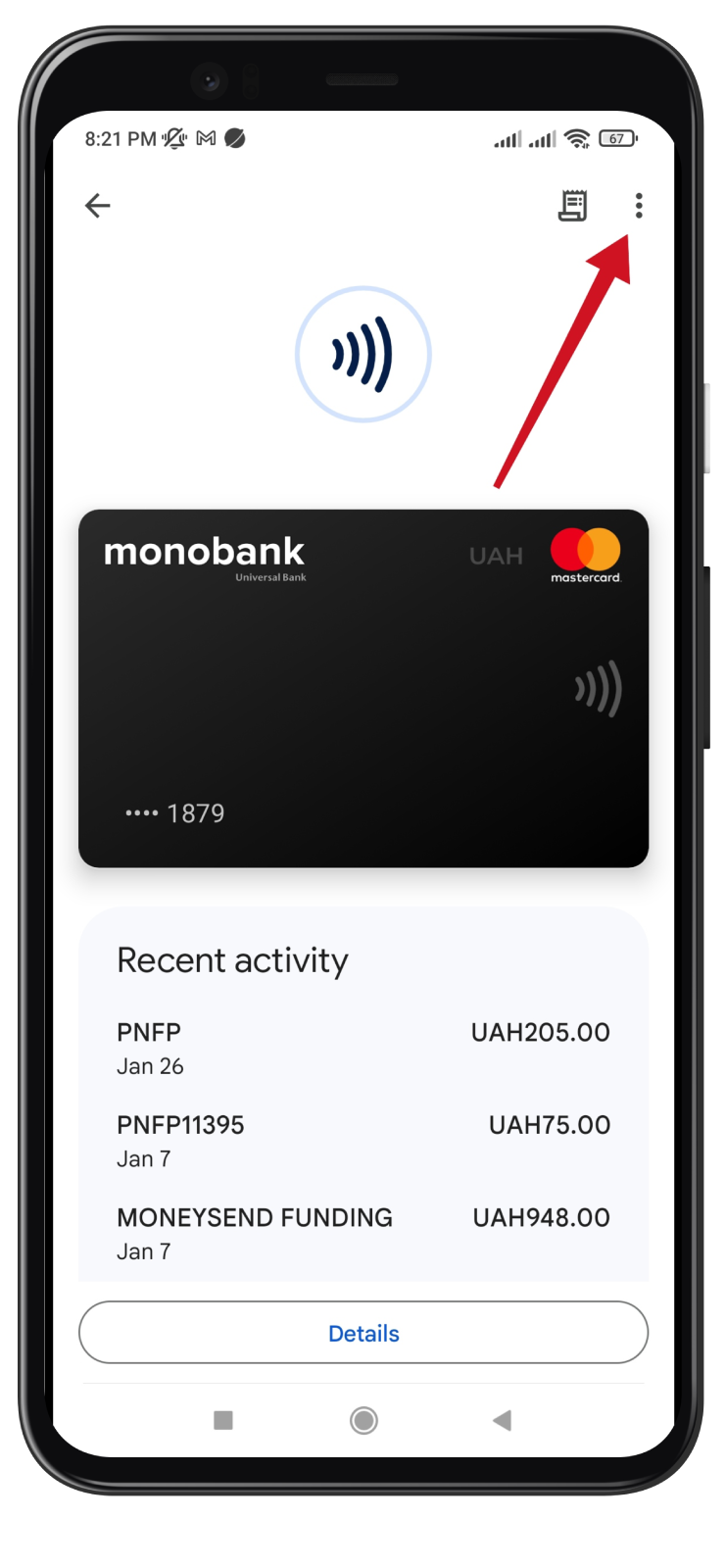 Select Remove payment method.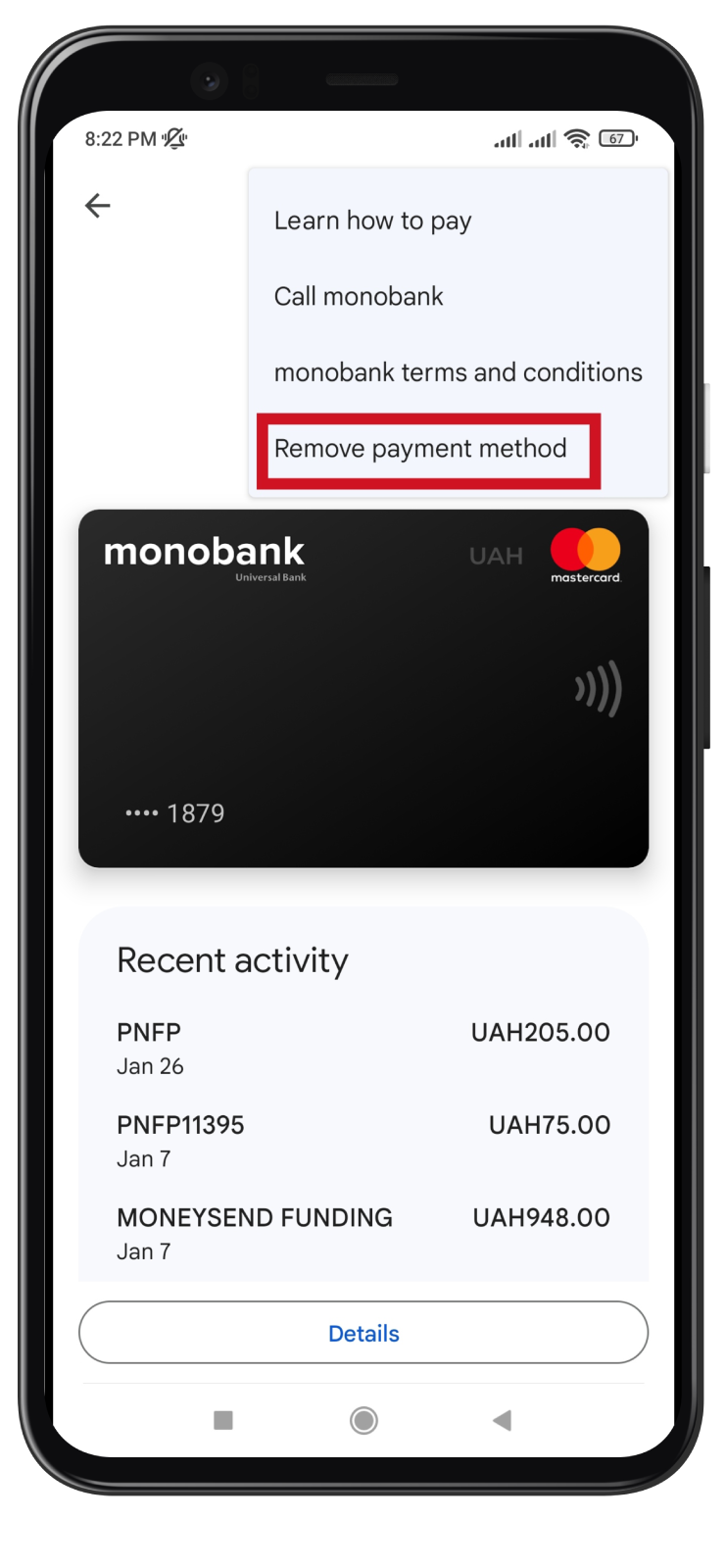 Finally, confirm it by tapping Remove.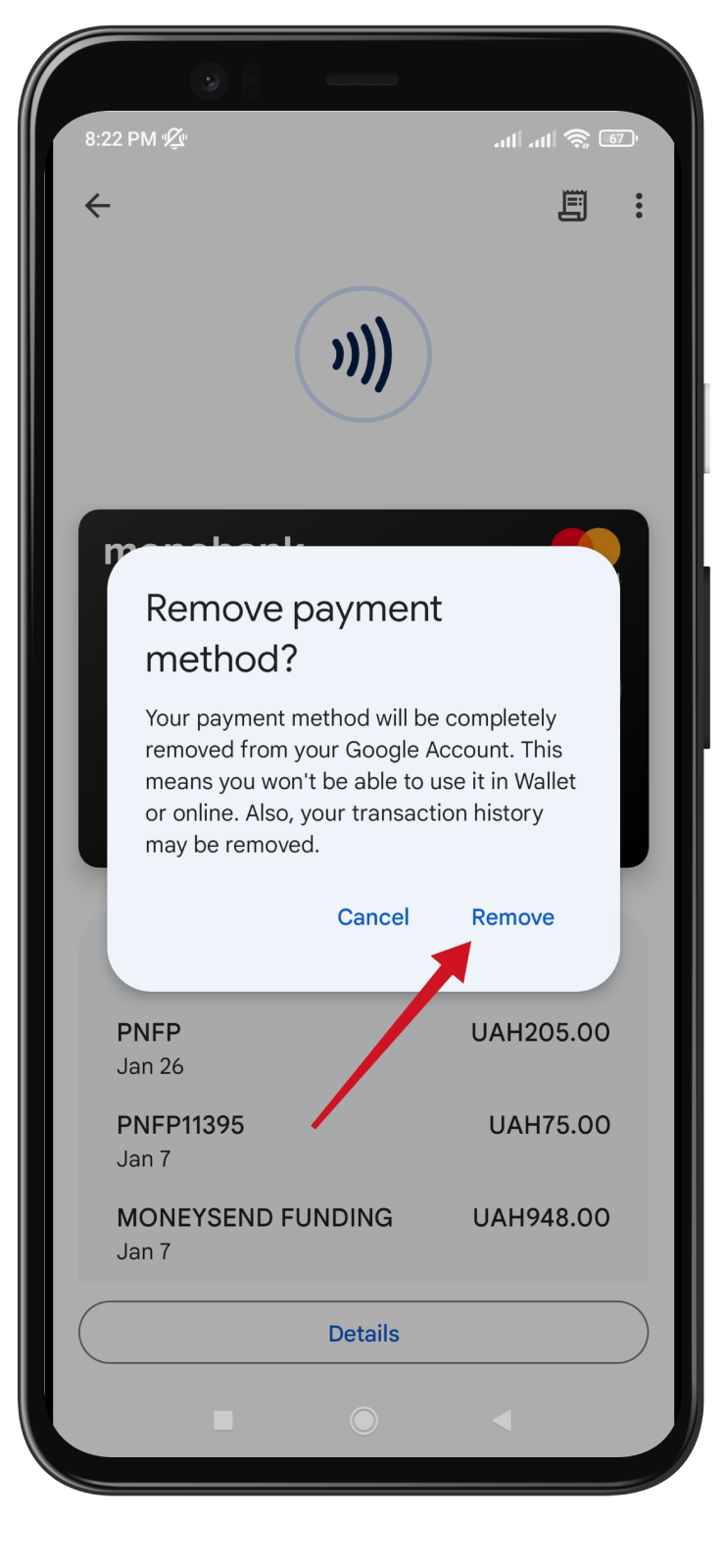 If you have another card, you can make it default for contactless pay. To do this:
Tap Details.
Select Make default for contactless.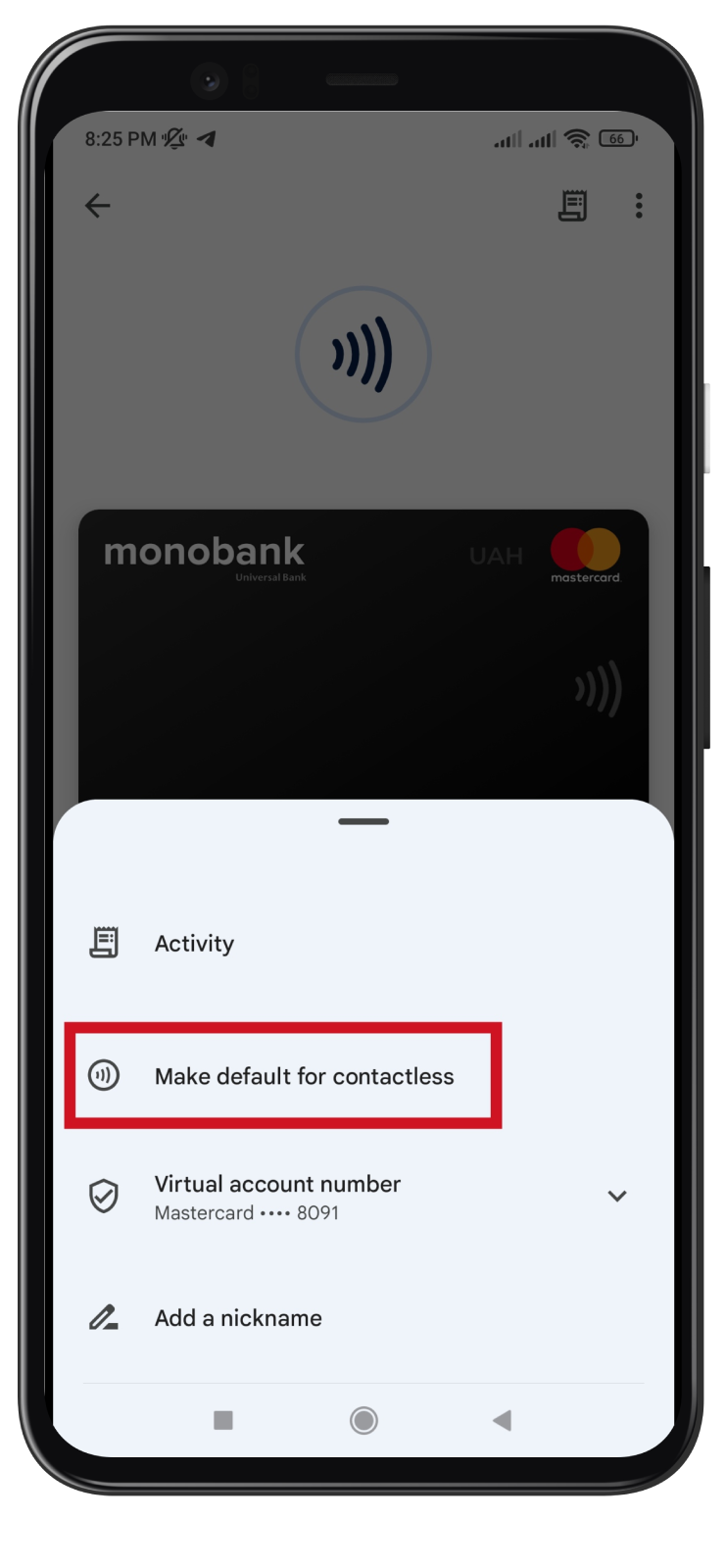 That's it. As you can see, deleting a payment method in Google Pay is a simple process that can be completed in just a few steps.
How Google Pay works
Google Pay allows users to store their credit and debit card information, loyalty cards, and gift cards on their mobile devices and make secure and convenient payments in stores, online, and within apps.
Users need to add their payment information to their Google account to use Google Pay. They can do this by opening the Google Pay app on their Android or iOS device and following the prompts to add a credit or debit card.
Once the payment information is added, users can pay by tapping their phone on a contactless payment terminal in-store. The transaction is completed using near-field communication (NFC) technology, which allows the phone to communicate with the payment terminal.
Users can select the Google Pay option at checkout for online and in-app purchases and confirm the payment using their device's fingerprint, PIN, or facial recognition.
Benefits of using Google Pay
Google Pay offers several benefits for users:
Convenience: With Google Pay, users can leave their physical wallets at home and pay with their smartphones.
Security: It uses advanced encryption and tokenization to protect the user's payment information and prevent fraud.
Loyalty rewards: Users can store their loyalty cards in the app and earn purchase rewards.
Easy budgeting: Google Pay lets users view their transaction history and track their spending.
Availability: It is accepted at millions of stores worldwide and can be used in many countries.
How many cards can be added to Google Pay?
Google Pay allows users to add multiple cards to their accounts. The number of cards that can be added may depend on the user's location and the financial institutions supporting Google Pay in that area. Most users can add up to 10 payment cards to their Google Pay account.
It's important to note that some financial institutions may limit the number of cards that can be added to Google Pay. Loyalty and gift cards do not count toward the maximum number of cards that can be added.
Overall, Google Pay offers users the convenience of storing multiple payment cards in one place, allowing them to choose which card to use for a particular transaction. This can be especially helpful for users who want to keep track of their spending across multiple accounts or take advantage of rewards and benefits associated with different cards.