One of the most common problems faced by owners of earbuds is that they simply fall out of your ear. If earlier such a problem wasn't critical because the earphones were wired, then since most models have become wireless, the fall out of the ear can cost you a lot. That is why many users today are wondering how they can protect themselves from their AirPods falling out.
What to do to keep AirPods from falling out
With the advancement of technology, our gadgets started to become more and more advanced and technological. This allowed developers to implement more and more different features on smartphones or tablets.
Because of this, various third-party gadgets for your smartphone or tablet are becoming more and more popular and in demand. These can be different smartwatches, bracelets, wireless chargers, and of course wireless headphones.
With the development of online technology, various streaming services, including music streaming, have become especially popular. Today to listen to your favorite track you just need to have a subscription to your favorite service and find the desired artist. It's very convenient, because all you need is your smartphone or tablet and good headphones or earbuds.
However, as time goes on, the gadgets to your devices also evolve and become more and more modern. Whereas 10 years ago, the vast majority of earphones were wired, and wireless models were expensive and offered their users rather mediocre sound quality, today wireless models have become much more affordable, and the sound quality can well match even the top wired models.
One of the most successful wireless wired earphones is the AirPods. These are earphones from Apple that were designed to work primarily with Apple devices such as iPhones or iPads. These earphones were made with the same design as the Apple EarPods, they're a wired version of Apple's earphones.
This shape and design is a time-tested option that fits most people and is quite comfortable in the ear, except there are AirPods Pro that have silicone earmolds for a more comfortable fit in the ear. Even so, some users complain that the earphones fall out of their ears under different circumstances. And many users wonder what they can do to prevent their earphones from falling out.
What are the reasons earphones can fall out of your ears
In fact, if we talk about the causes of earphones falling out, there are several main reasons. It's that the earphones don't sit properly in the ears, they aren't wearing the right silicone earpieces or they can fall out because of a strong push.
Wrong fit earphones
The most common reason your earphones may fall out may be that you have placed them in your ear incorrectly. When you put the earphones on, you need to make sure that you put them in correctly. You need to find the letter L on the inside of the earphone on the left earphone and the letter R on the right earphone.
Also, you need to insert them in your ear so that they aren't pressing against you and lie quite snug against your ear. If you insert the earphones and they still fall out or sit uncomfortably, then you should consider replacing the earphones with ones that will fit more comfortably in your ear.
The wrong silicone earpads in AirPods Pro
Not too long ago, Apple introduced its own noise-canceling earphones called the AirPods Pro. They were made with silicone earmolds, for better sound isolation. For many users, these earphones proved to be much more comfortable than the standard AirPods, as many users prefer the earphones with silicone earmolds.
These earphones come with several different sized earmolds so that users with different ear sizes can use them equally comfortably. It's possible that the problem with your AirPods falling out is that you chose the wrong silicone earmolds.
Because of a heavy hit
Also your AirPods may fall out because you're bumped or pushed hard. It can also be due to physical activities such as turning around suddenly. You should be careful about any sudden movements when wearing your AirPods.
Although the company assures you that they're good for all sports activities, you can still occasionally have problems with them if they fall out during an intense workout.
What you can do to keep AirPods from falling out of your ear
In fact, to keep Airpods from falling out of your ears you can take a few simple steps. Among them are:
Buy silicone ear pads for Airpods
There are special silicone pads for AirPods that help them better fit in your ear and also in this way you can protect your earphones from unnecessary scratches and dust.
The disadvantage is that the earphones with these pads will not fit into the special case for charging and so they will have to be removed each time you put the earphones in the case. As an example this one will perfectly fit to your earphones.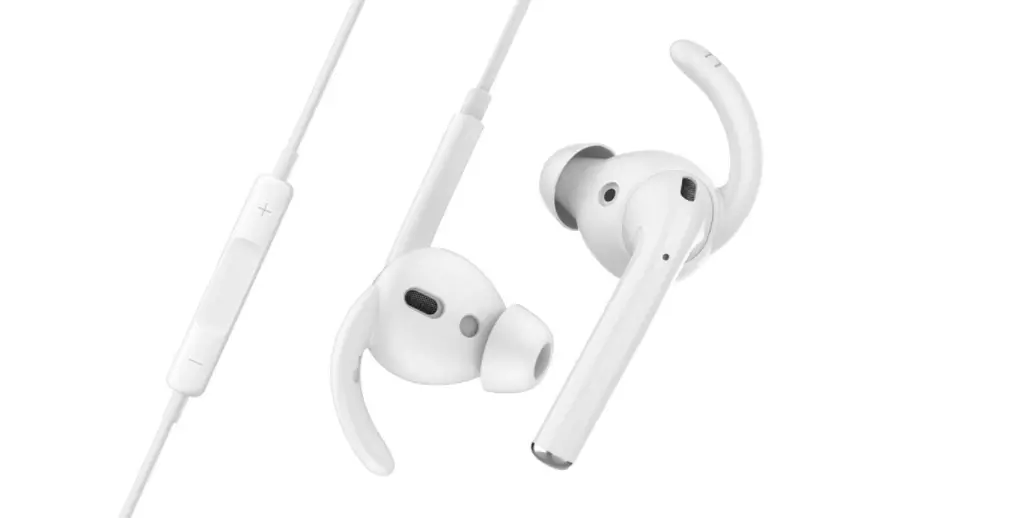 Replace silicone ear pads with memory foam tips in AirPods Pro
If you're experiencing a problem with the AirPods Pro you can simply replace the standard silicone earmolds with special memory foam tips.
For example you can look at these earmolds. They come in three different sizes and three colors. They're a very comfortable replacement for the standard earmolds from AirPods PRO. They will provide you with a tighter fit of the earphones in your ear.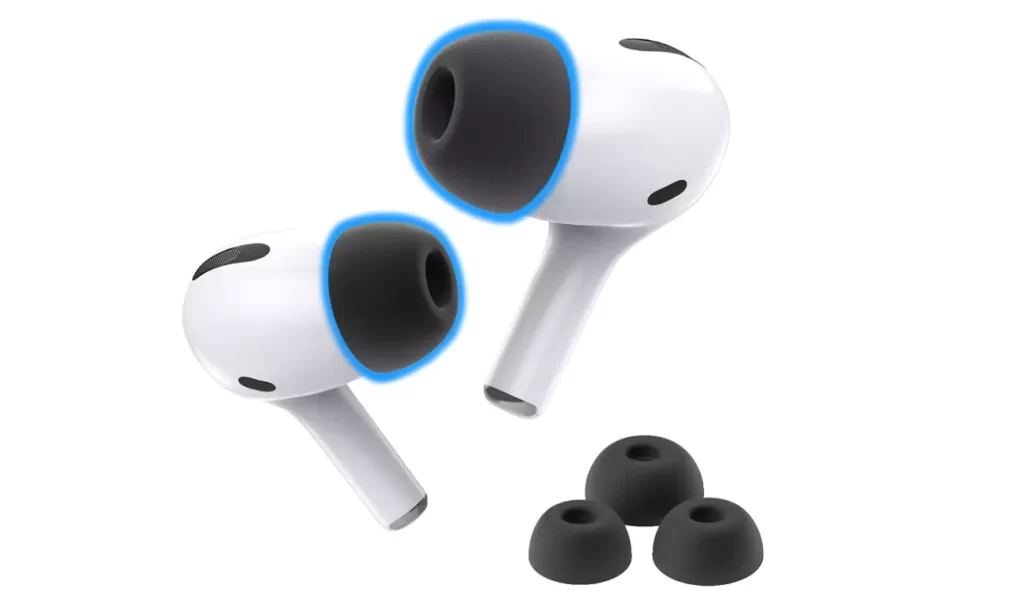 Buy Special Airpods Strap
These are basically a special silicone cord that your Airpods will be attached to so you will no longer have to worry about losing your earphones. Best for those who love sports with earbuds because it prevents you from losing the earphone even if you work out too hard and it falls out. You can buy them here.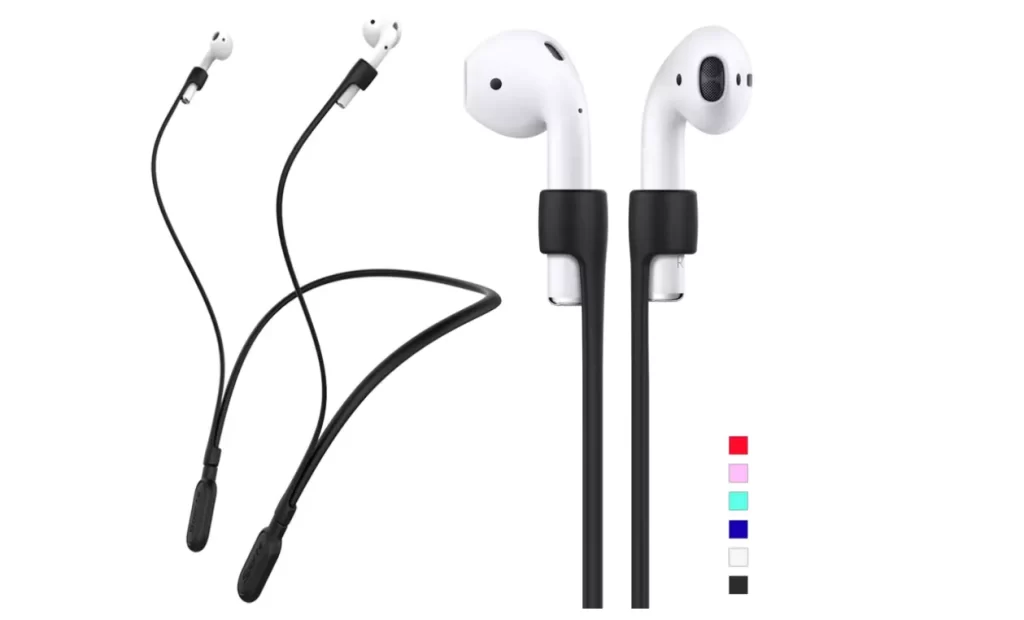 With the help of these simple devices and tips you can be sure that your earphones will not fall out and will always stay with you.