As you know, every app on your smartphone has a cache. Sometimes it takes up so much memory that you need to clear it. This is especially true for the Instagram cache.
The more posts, Stories, and Reels you view, the larger the cache size. Thanks to it, you don't have to reload all the content you've already viewed. However, if your iPhone is running out of memory and you want to free it up, then deleting the cache in Instagram can help you with that.
Well, let's take a closer look at how to clear the Instagram cache on your iPhone.
Can you clear the Instagram cache on your iPhone?
In fact, the Instagram app on the iPhone doesn't have a built-in cache-clearing function, unlike the Android app. However, there is still a way to clear it. To do this, you need to delete the Instagram app. So follow these steps:
Locate the Instagram app icon on your iPhone's Home screen.
Then tap and hold the icon until a pop-up menu appears.
Finally, select Remove App and confirm this action.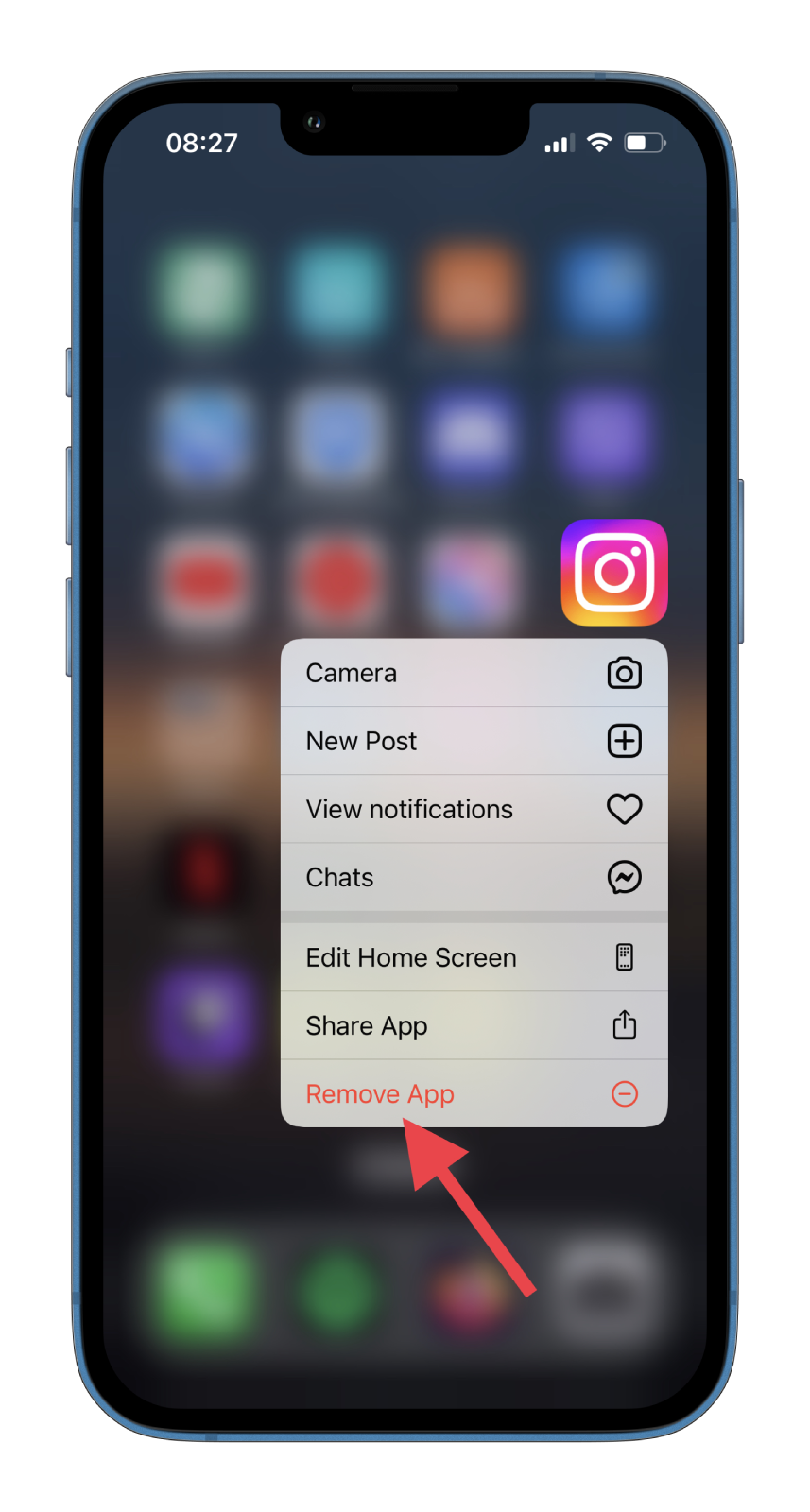 Once you have completed these steps, all the Instagram app's data will be deleted. Now, you can reinstall it and sign in to your account. Also, don't forget to check if your iPhone has more space now.
Should I clear the cache on my iPhone?
In a nutshell, a cache is data stored locally by the operating system and applications. This includes web pages, saved games, app downloads, and more. Also, iOS stores temporary information when it writes files or needs to save instructions. All of this data takes up space, which in turn can limit your downloads and phone performance.
Clearing the cache is about removing old data, which can help protect your information and help your device perform better.
Keep in mind, however, that deleting an app's cache deletes all data indiscriminately. That is, the data you need, too. In many cases, your apps need this data to work properly or remember your preferences and settings.
Before you clear the cache of any iPhone app, consider whether you need its data. If it's the files you need – save them. And if it's settings, remember them. Be prepared that the app will probably work as if you just installed it.
Also, keep in mind that clearing the cache is no substitute for a factory reset. If you want to restore your iPhone to factory settings, that's a separate process done through settings.