Some TikTok functions will not be available if you are under a certain age category. But the problem is that in the settings, there is no option to change the age.
The only way to change your age on TikTok is to contact support and ask them to do it. If you are using the mobile app, you need to open Settings and Privacy. Then tap on the Report a problem option.
Use your browser to click Feedback and Help and then Report a problem.
Support will ask you to send a photo of your ID to verify your real age. If your real age is lower, then the easiest option is to create a new account.
Can you change your age on TikTok?
You can only change your age in TikTok with the help of customer service. To do this, you need to send a request with all the necessary information.
They have the ability to help you update your age information.
There is no option to change your age yourself in the TikTok settings. So support will review your request and walk you through the entire process of updating your age on TikTok.
How to ask the TikTok support team to change your age on mobile app?
If you want to change your age on TikTok, you can email the TikTok support team to request a change or do it through the app's Support menu. So follow these steps:
Open the TikTok app.
Go to your profile and tap on the hamburger icon in the top-right.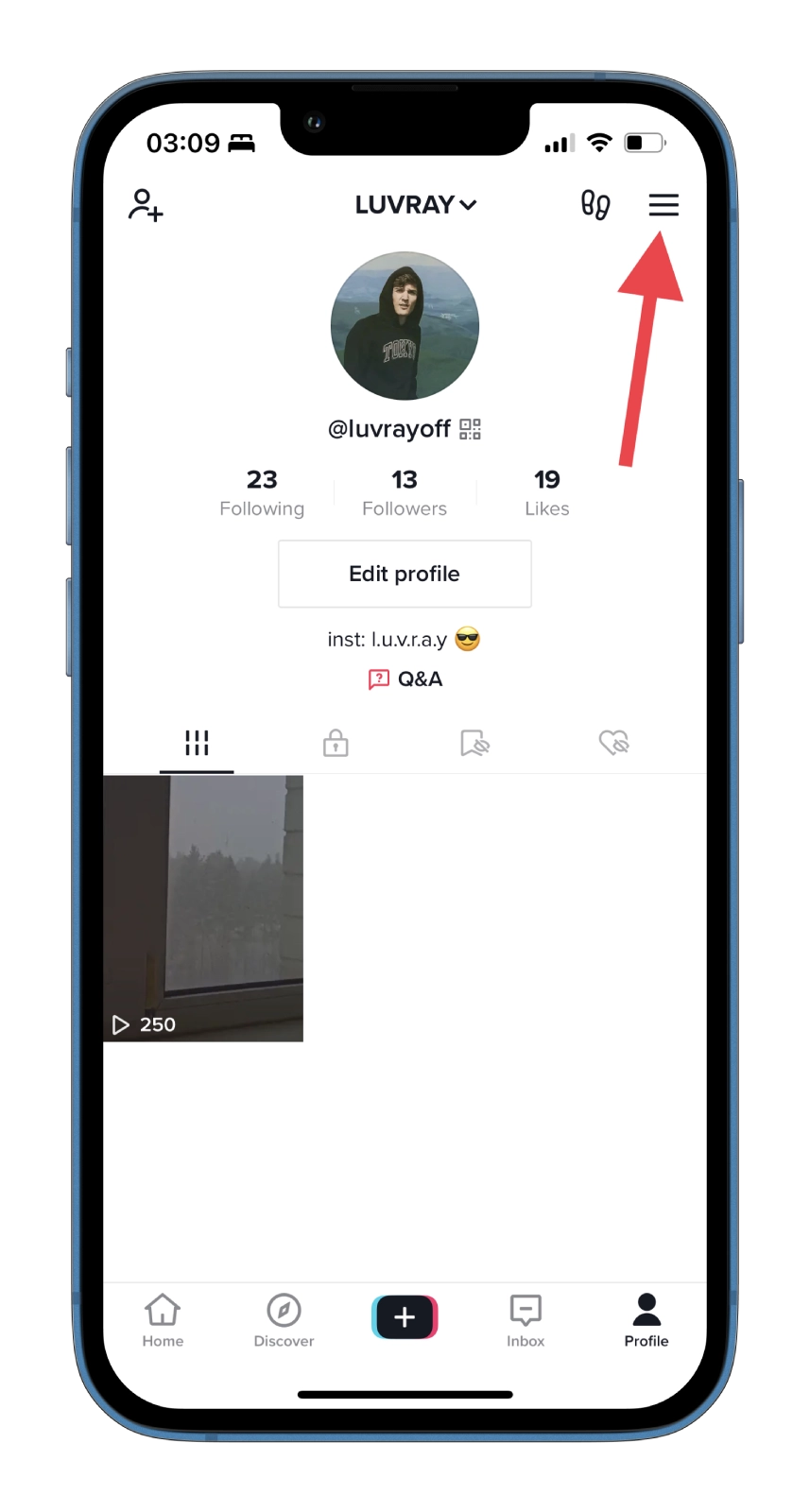 Select Settings and Privacy.
Then scroll down and select Report a problem.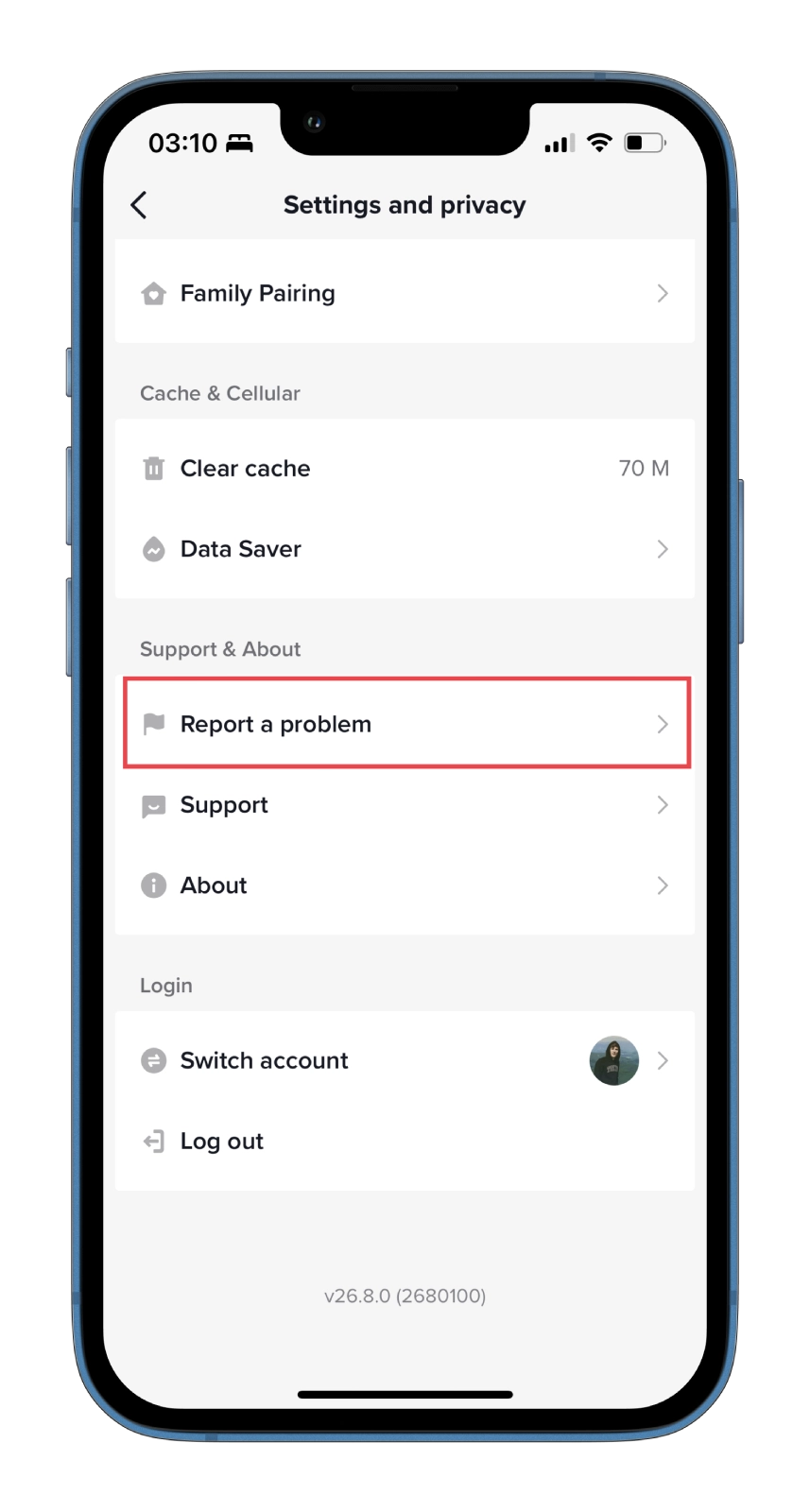 Choose Account and profile.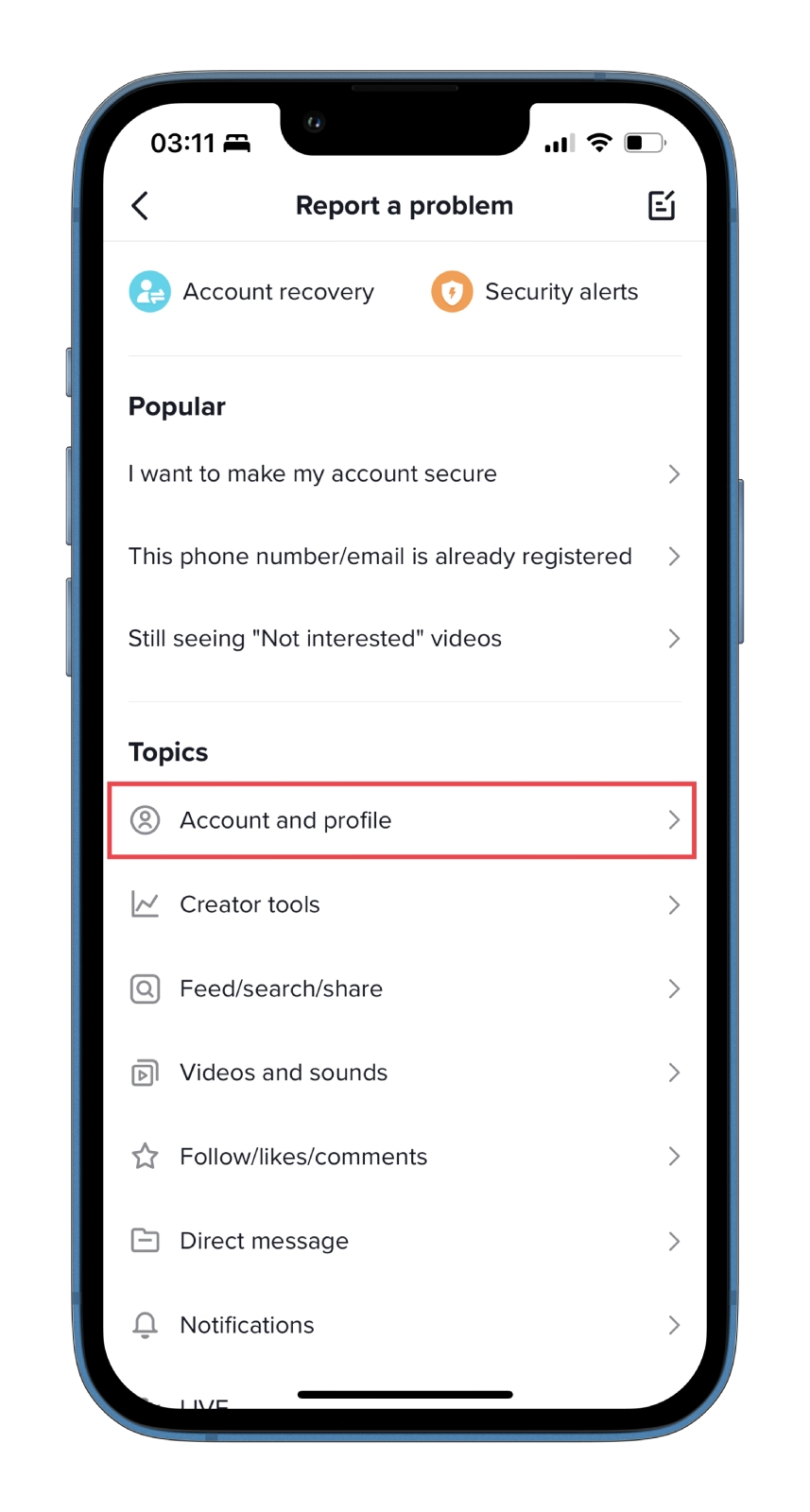 Tap Editing profile and select Other.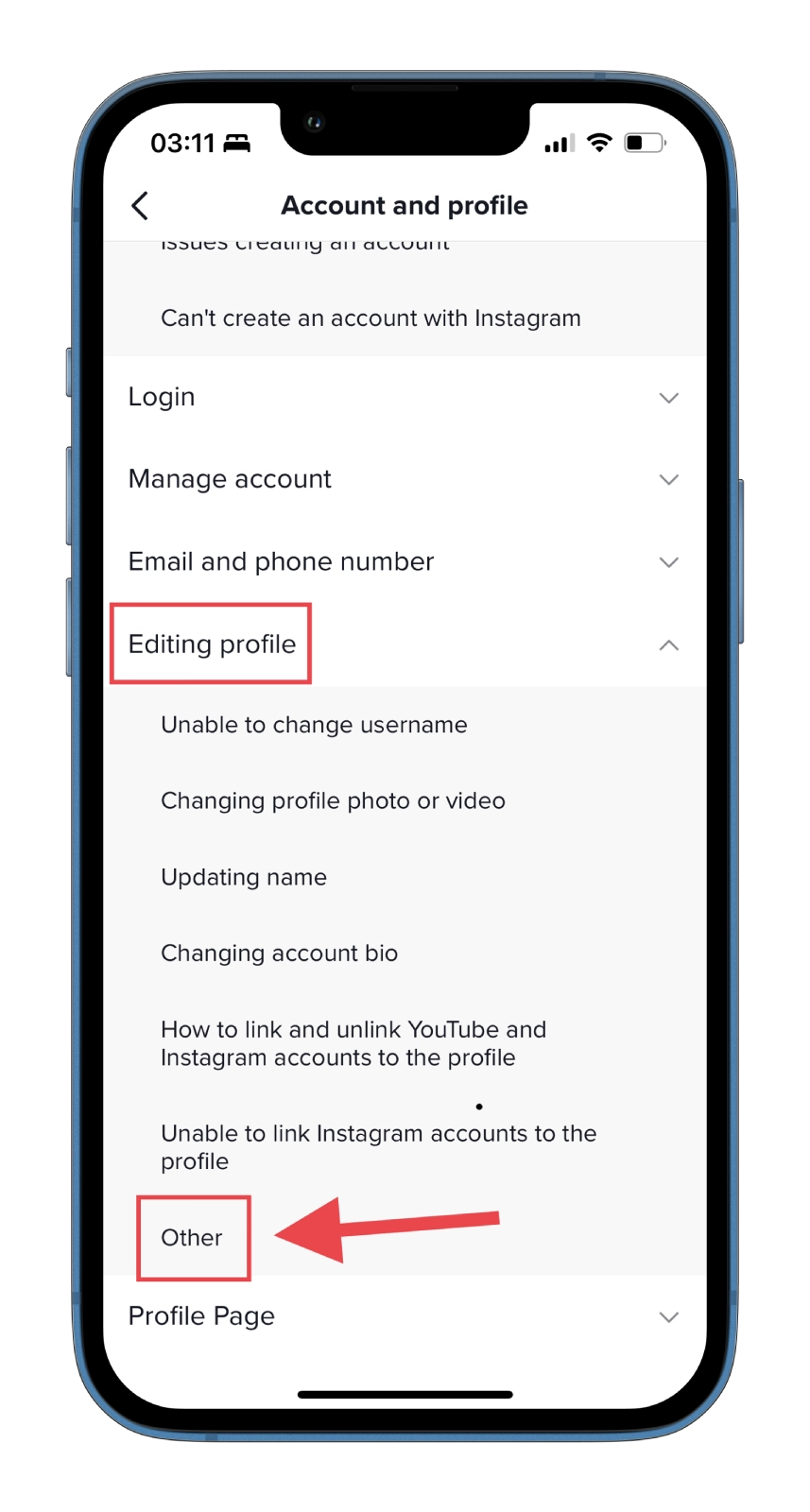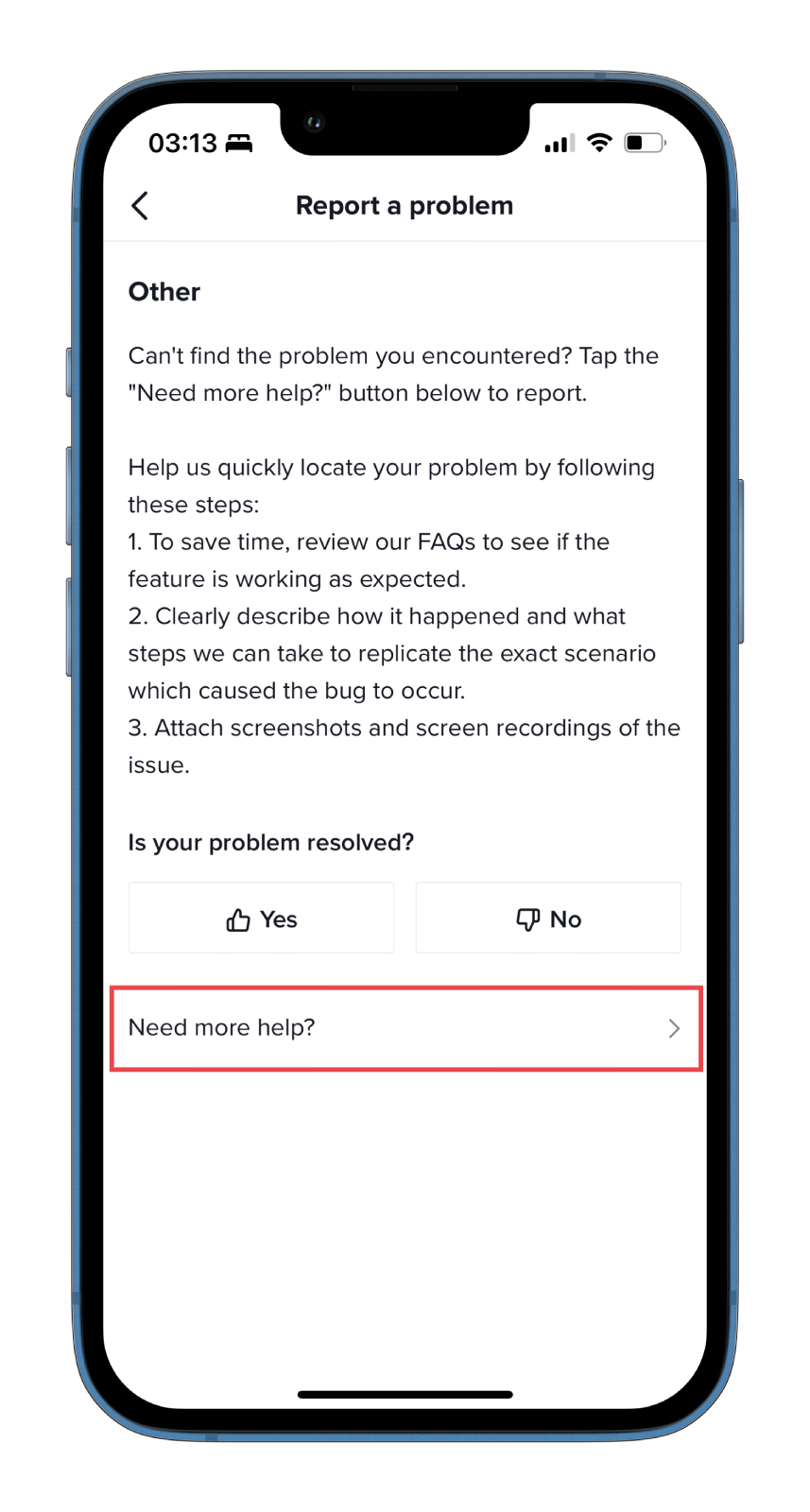 This will take you to a feedback form where you can enter a text request to change your account's wrong date of birth.
Give all the information and tap Submit.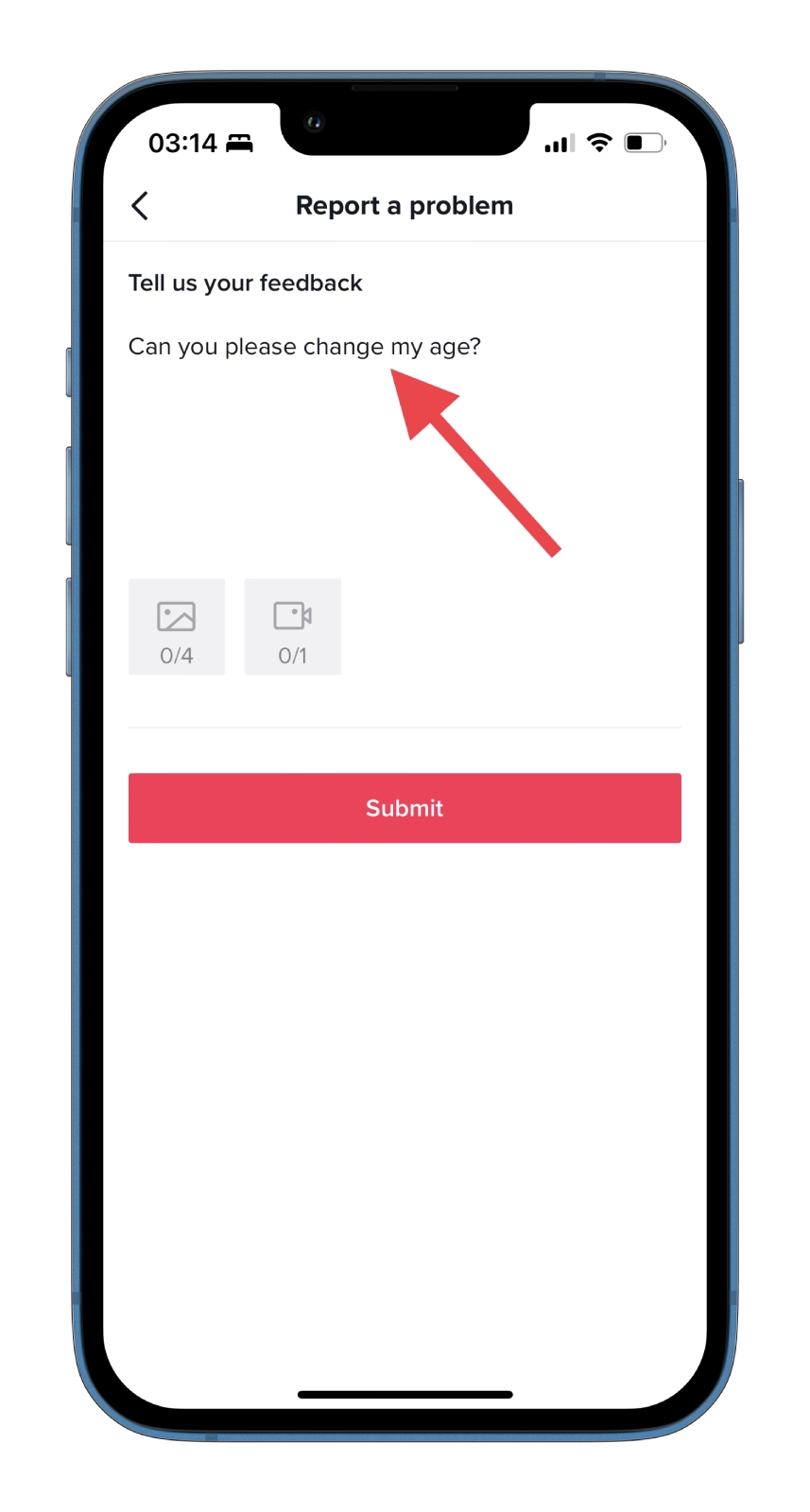 Once you have completed these steps, you only have to wait for a response from TikTok. They should ask for your ID to find out your actual data. If you don't have one, you won't be able to confirm the data and update your age.
How to ask the TikTok support team to change your age on your browser?
If you need to request a change to your age on TikTok using a browser, you can try reaching out to the TikTok support team. Here's how you can ask for assistance:
Open the TikTok in your browser.
Then click on the profile icon and select "Feedback and help".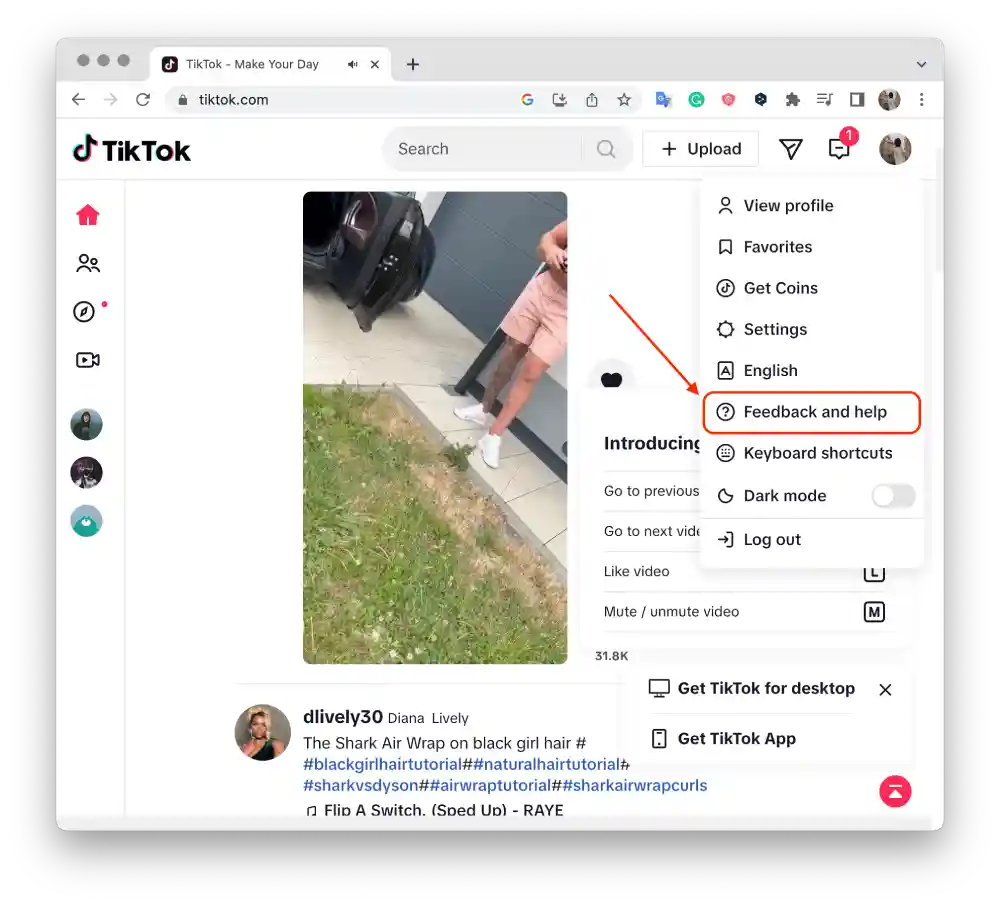 Scroll down and click on "Report a problem".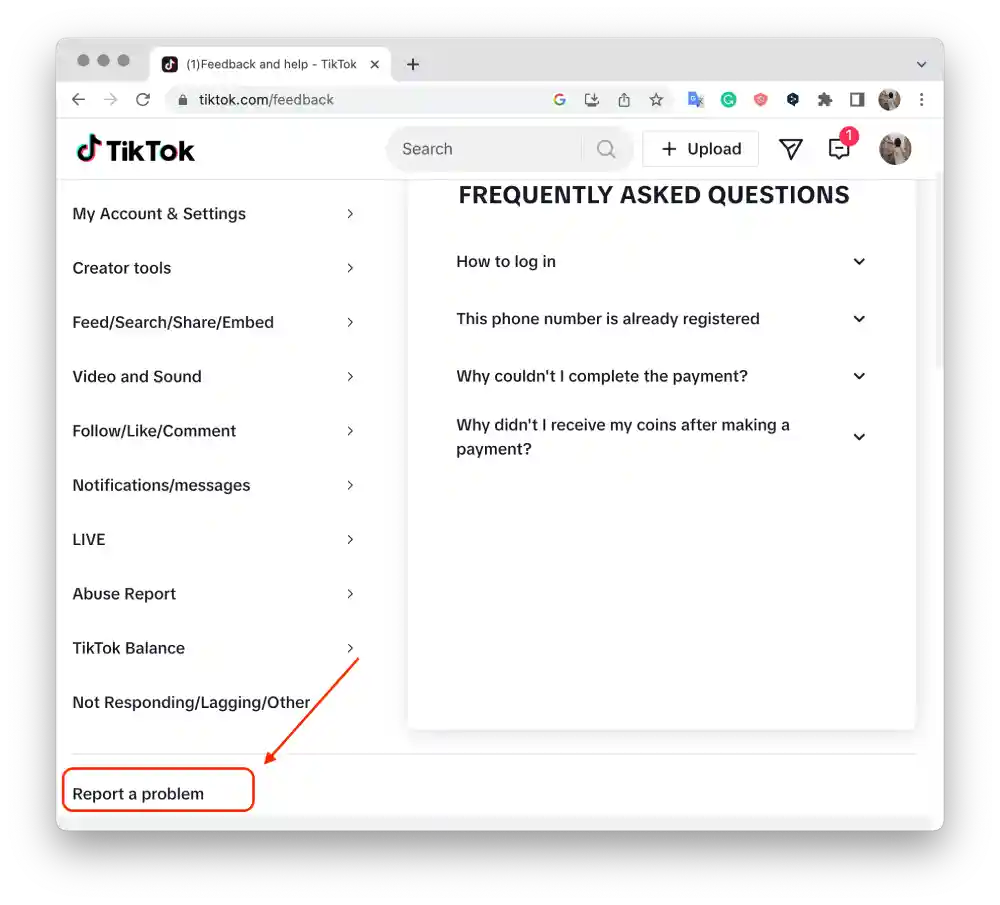 Then enter your request in the text box and click "Submit".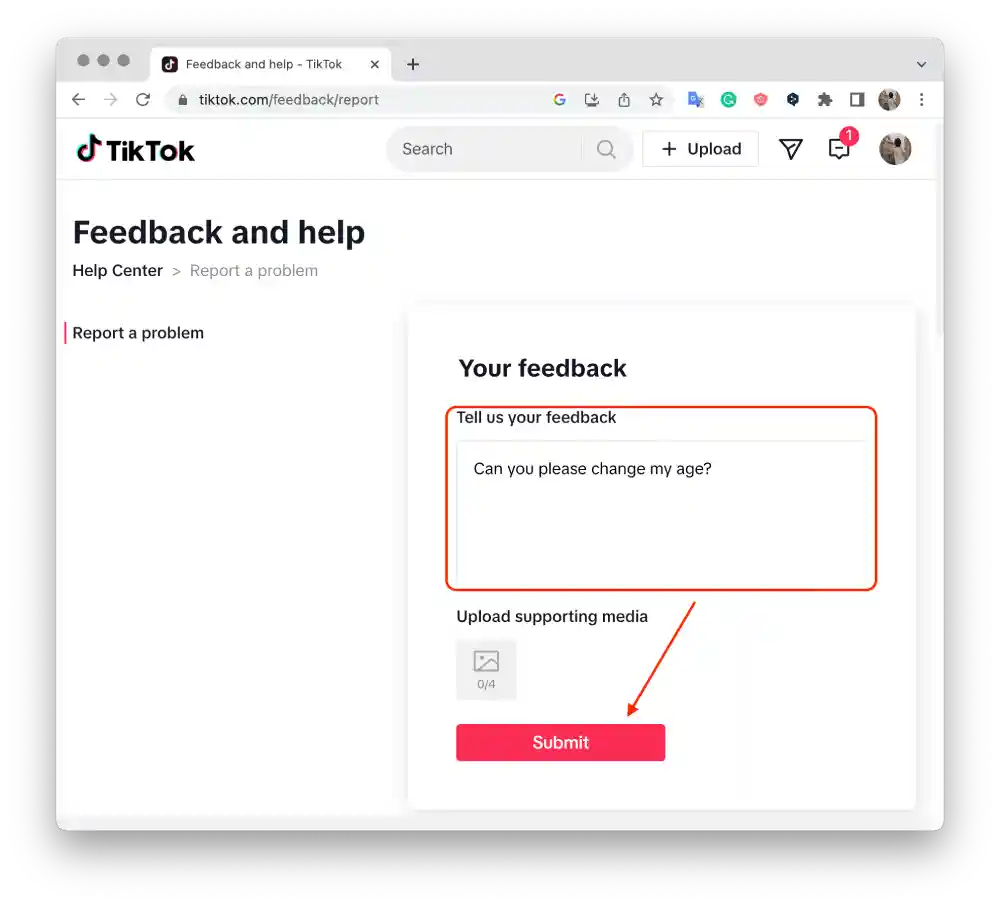 After you send your request, you have to wait for the TikTok support team to respond. It's best to add all the necessary information right away to speed up the process. More on this below.
What should you write to TikTok support to get approval for your request?
When contacting TikTok support to request approval for your age change, it's a good idea to include the following information:
Your full name and exact username on TikTok.
Specify that you want to change your age on TikTok.
Specify the current age that appears on your profile.
Explain the reason why you want to change your age.
Write your real age.
Add a photo of a document that verifies your identity—for example, a driver's license.
Remember to be concise in your message, remaining polite and respectful throughout.
How long does it take the TikTok support to respond to a request?
The TikTok website states that the support team usually responds to requests within 2 business days. However, the response time can be longer depending on the volume of incoming requests and the complexity of the problem.
What age should you specify on TikTok?
Many people ask what date of birth to put right away so they can watch videos and post content themselves. In almost all cases, there is one rule associated with being 13+. In this case, all options are available, including publishing and viewing content (except for a personal account to benefit from gifts).
Apart from that, there is another restriction. TikTok doesn't allow Direct Messages under the age of 16. This limit is due to the social network's policy to protect minors. That's why many people try to change their date of birth and put in more than 16+ to gain access to all the functionality.
When teenagers turn 16, they get access to the function again. If this doesn't happen, it's a good idea to contact support and explain the problem.
Managers should open Direct Messages after reviewing the request if you confirm with screenshots of the complaint. Without evidence, your request will be ignored.