Excessive YouTube ads can be annoying when you're enjoying a video on Roku. Even though Roku is a great streaming device, it comes with ads on the home screen, on TV channels, and especially on YouTube. Unfortunately, you can't completely disable YouTube ads on Roku. You can only minimize them or use AdBlock extension and stream YouTube without ads from your PC to your Roku.
To minimize target advertising on Roku: Settings > Privacy > Advertising> uncheck Personalize ads box.
To watch YouTube on Roke without ads: On Roku, go to Settings > System > Screen mirroring > Screen mirroring mode > Always allow. On PC, go to Display Settings > Connect to a wireless display > Select your Roku device > Install AdBlock extension > Stream YouTube on Roku without ads.
How to turn off YouTube ads on Roku
Like any other streaming service, Roku makes a lot of money from advertising, including ads from YouTube. Yes, in late 2021, there was a dispute between Roku and Google regarding YouTube. On the surface, there was a dispute about having YouTube on the Roku platform. But really, the dispute was about Roku taking a percentage of the advertising that Googlé showed on YouTube. In the end, an agreement was reached between Roku and Google. They could have built a unique feature into your Roku device software if they wanted to eliminate ads. Unfortunately, there is no such feature, as it goes against the very principle of ad revenue.
In addition, ad-blocking software is not developed and does not exist in the Roku environment. You can't just install an ad blocker and watch YouTube without an ad break.
The easiest way to get rid of YouTube ads is with a Premium subscription. It allows you to watch any video on YouTube completely ad-free. The only exception is ads inserted by the author of the video. However, this method is only suitable for some, as you have to pay a monthly subscription fee.
For this reason, you can try four less popular methods of removing YouTube ads on your Roku device. Let's take a closer look at them.
How to limit YouTube ads on Roku using settings on Roku
Oddly enough, it's in the settings that you can find some solutions if you're having problems with your device. Roku has a built-in option to reduce the number of targeted ads and keep your viewing history private.
First, you must click on the "Settings" option on the Roku home screen.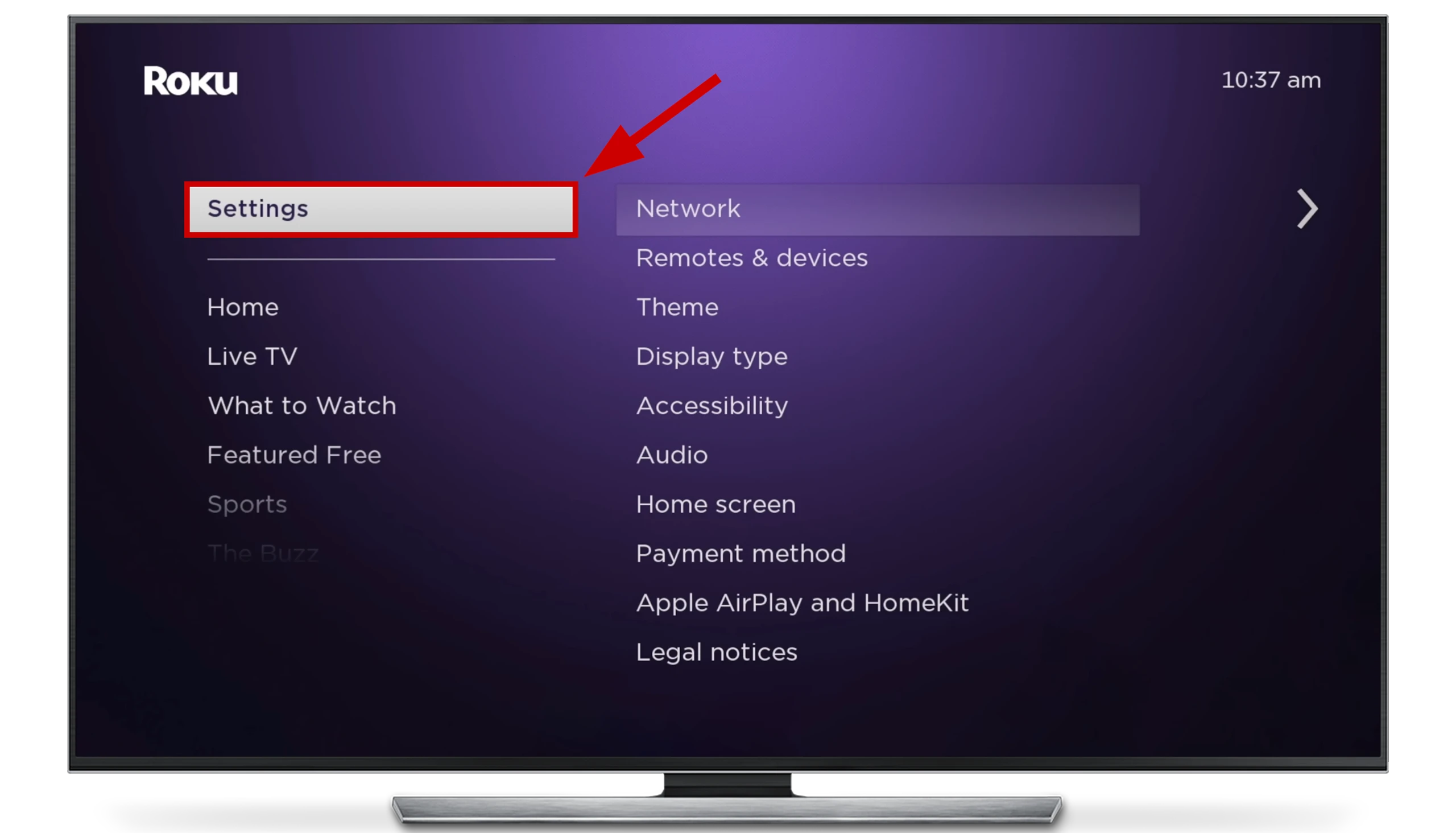 After that, select "Privacy" and click on the "Advertising" option.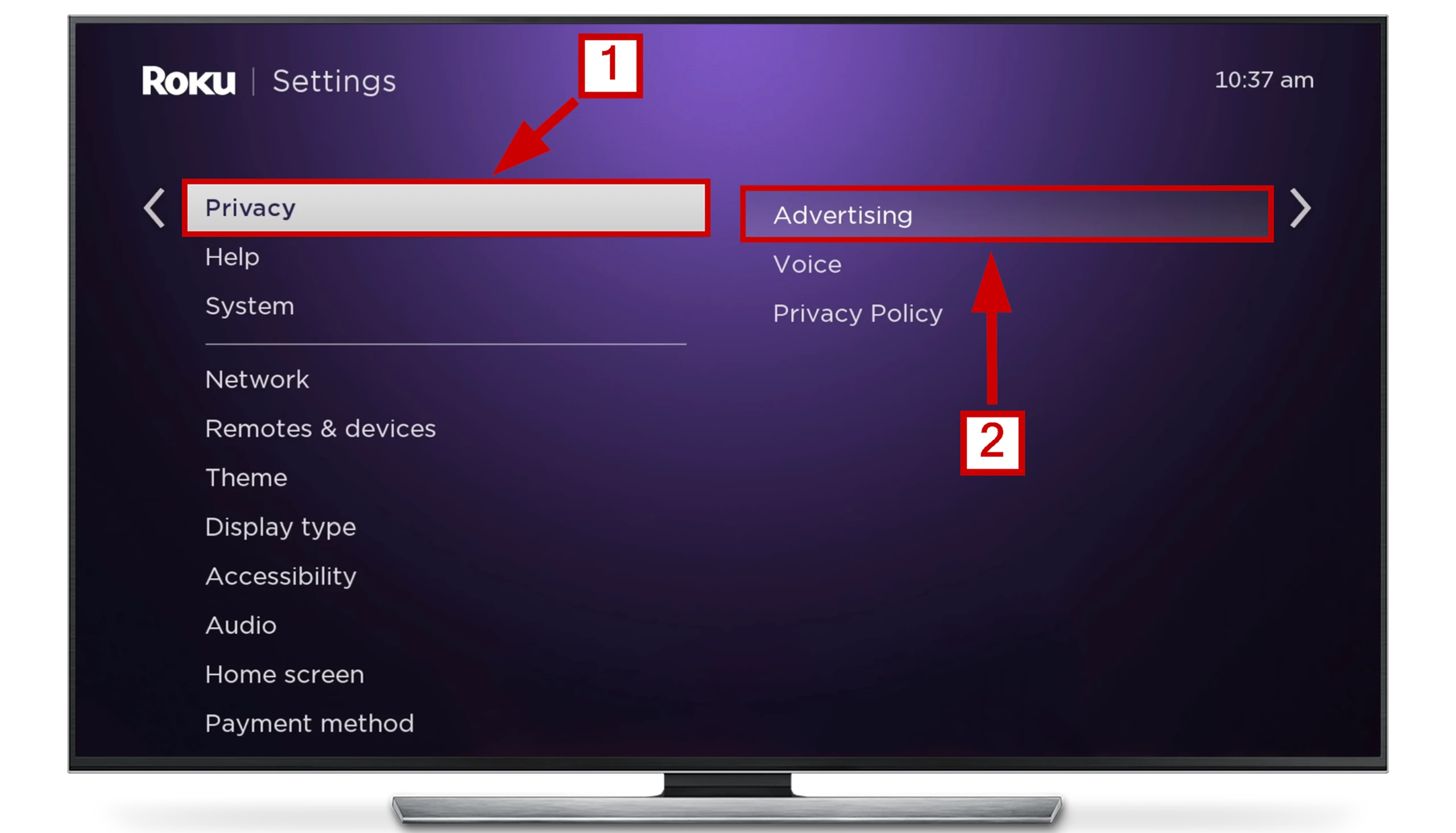 Then, make sure to uncheck the "Personalize ads" box. You can also "Reset advertising identifier".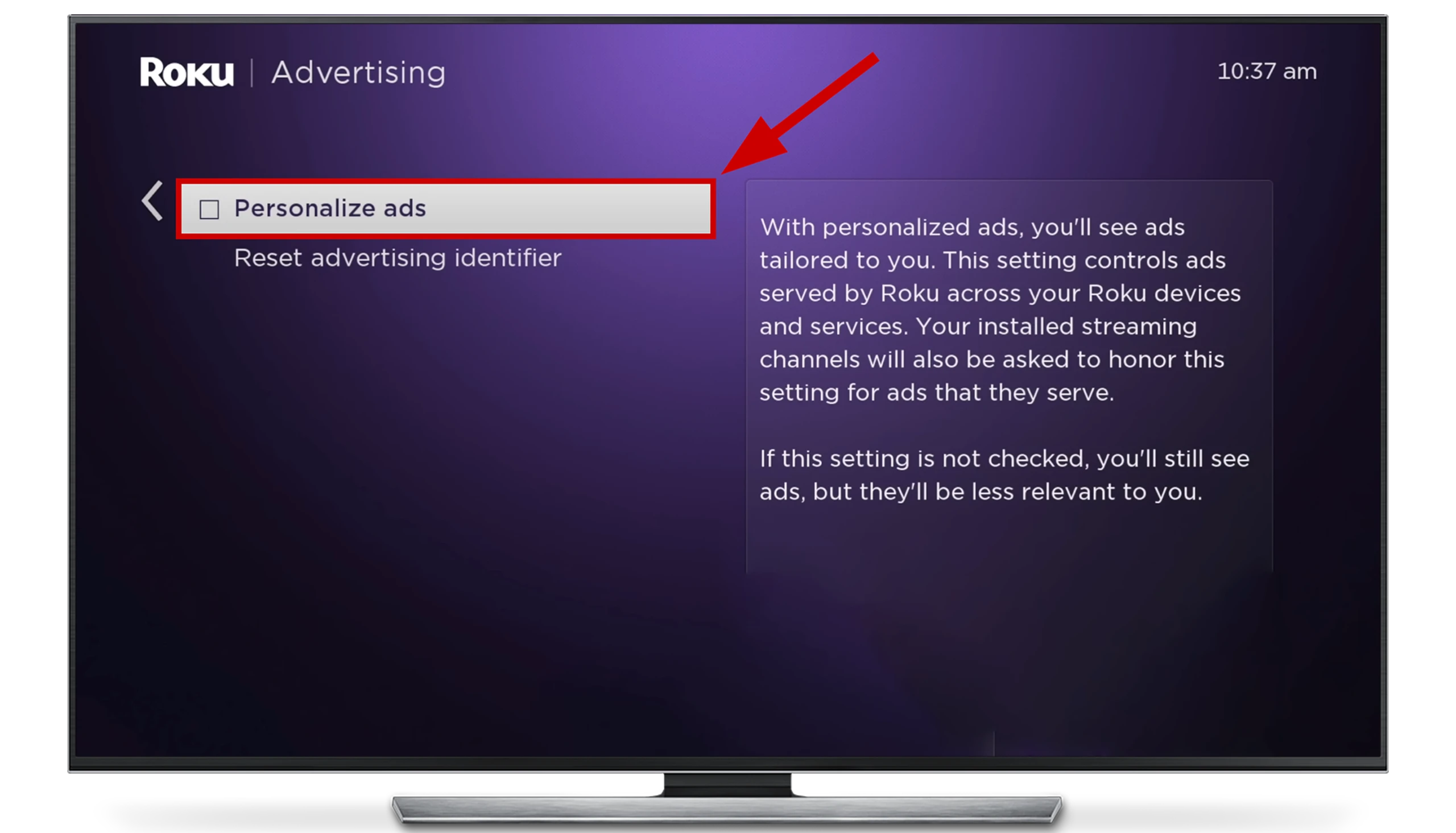 You will need to reboot your Roku device to complete the process.
After restarting your Roku device, you may have to enter your PIN. If you forget it, you will need to reset the PIN on your Roku device.
This is an excellent step to start with. Of course, you'll still get ads, but they'll probably be fewer than before. You will not be shown ads based on your interests. Of course, interest-based ads can be replaced by social ads. The limitation of interest-based advertising will be reduced, but if you do not use Google's Personalized Ads settings, you will likely not notice any difference.
How to limit advertising on Roku through Google settings
You may not have known, but you can limit Google's ads. It's not hard; you need to visit adssettings.google.com. If you have a Google account, you will visit https://myadcenter.google.com/ or get to it after logging in. You will have access to control advertising shown to you on websites and via YouTube. You can turn off the display of specific categories of ads, like alcohol or dating, and give your opinion about 60 categories, increasing or decreasing your interest in ads. Yes, it works, not only on Roky but on all your devices. If you're not logged in to your Google account when you set it up, your ad restrictions will only apply to your specific device. They will be saved as long as there are cookies, so if you reset your Roku, erase the cache memory, or don't use the device for a long time, the settings will be canceled. According to feedback from people using this method, ads decrease several times. Another condition is that you must be authorized on YouTube on Roku, and the restrictions would work.
Watch YouTube ad-free on Roku TV: use your laptop with AdBlock extension
The only way to watch YouTube without ads on Roku TV is by streaming it from your laptop or PC with an AdBlock extension installed. And it's not as complicated as it might seem. You can remotely mirror your PC or laptop screen to your Roku using the same Wi-Fi network.
Just click on the "Settings" option on the Roku home screen.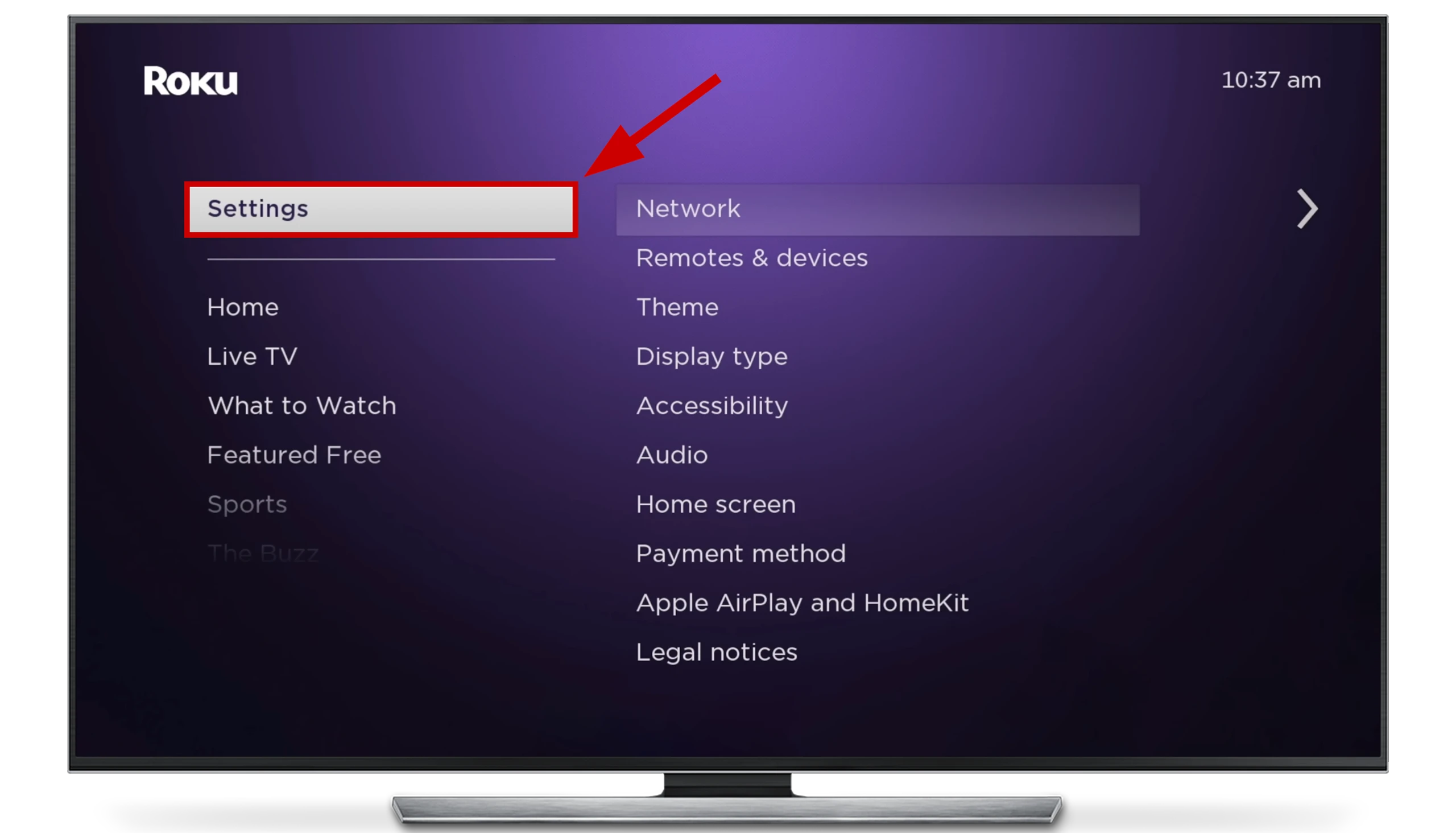 Go to System and click on "Screen mirroring".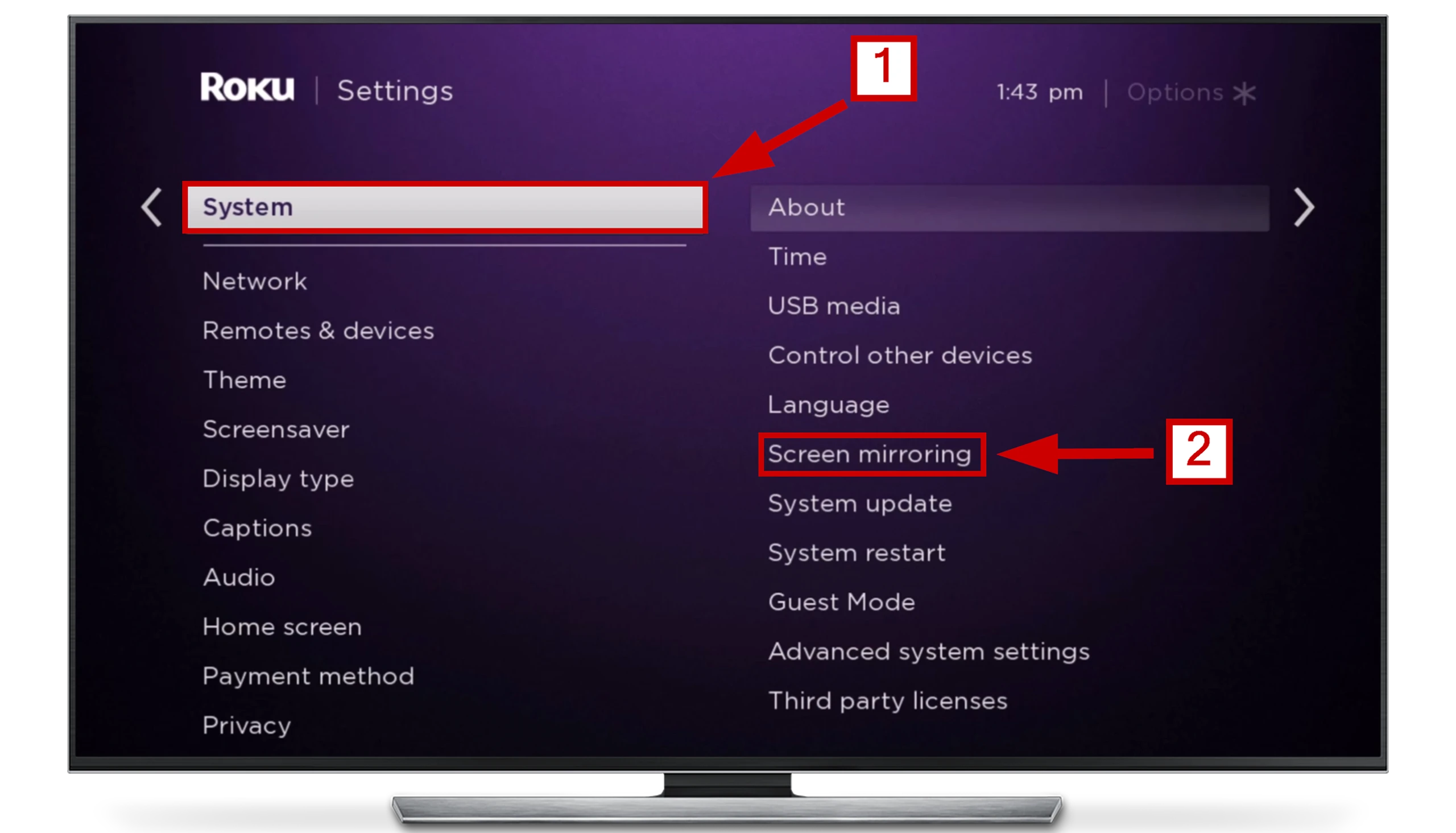 Select Screen mirroring mode and choose "Always allow" option.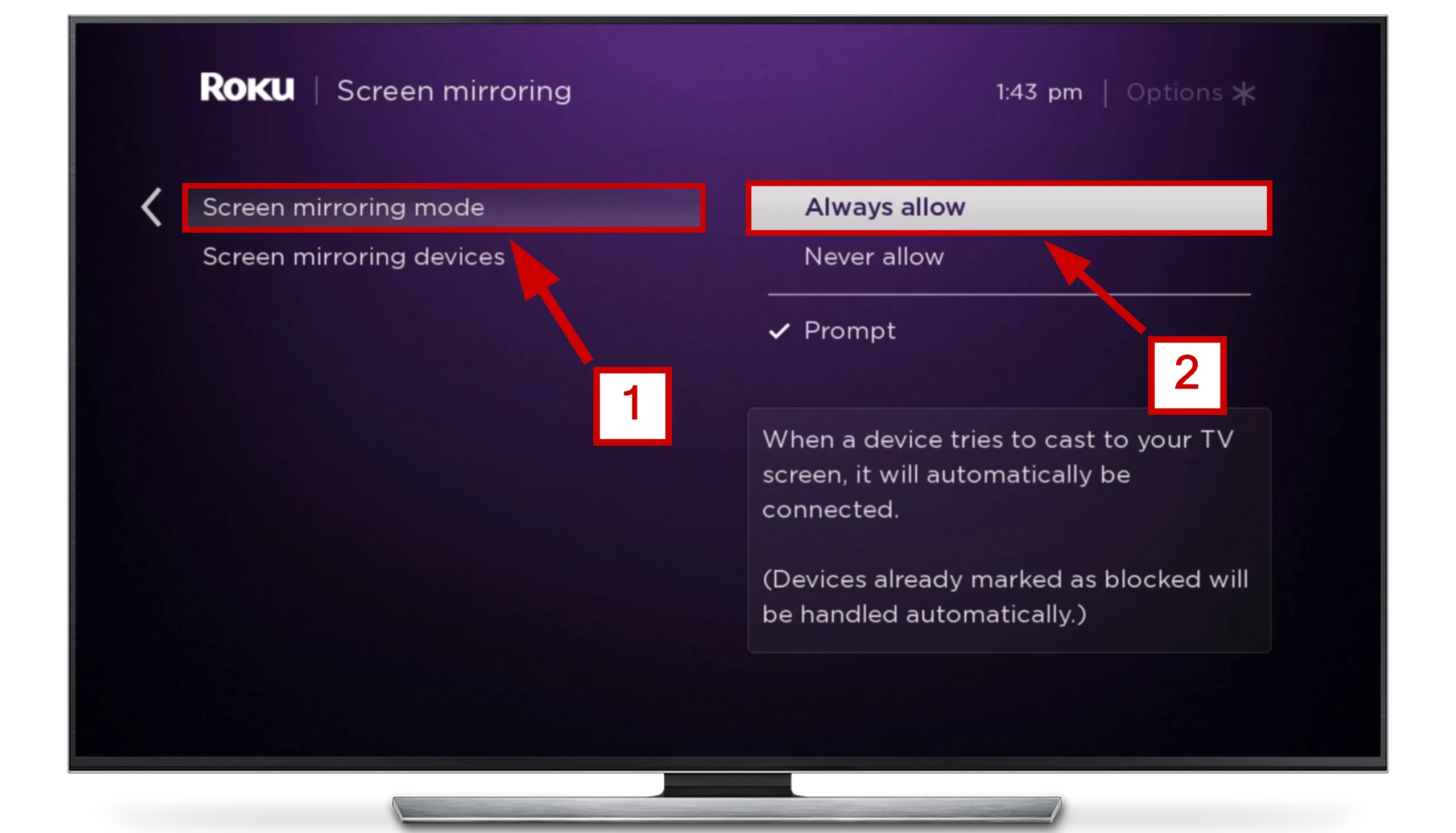 Your Roku is ready for screen mirroring. Now go to your PC.
Right-click anywhere on the Windows home screen and select Display Settings.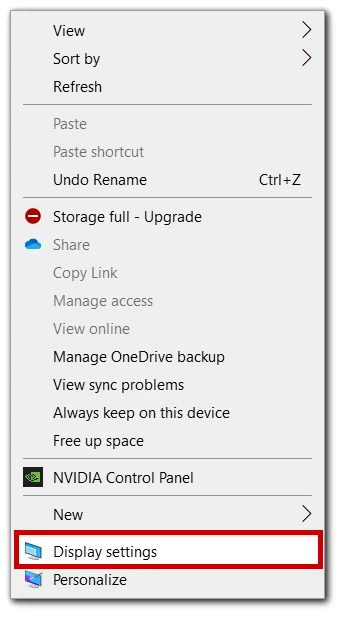 Now click on Connect to a wireless display.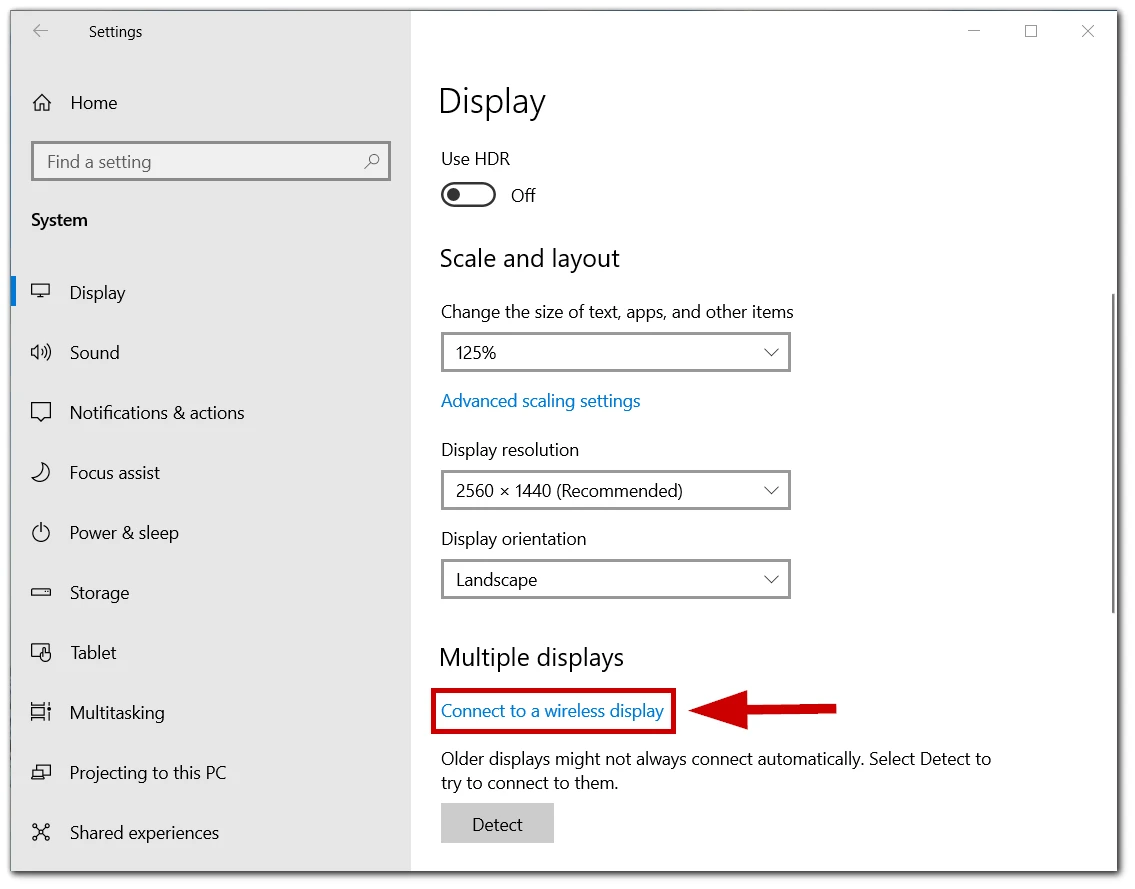 Select a Roku device from the list.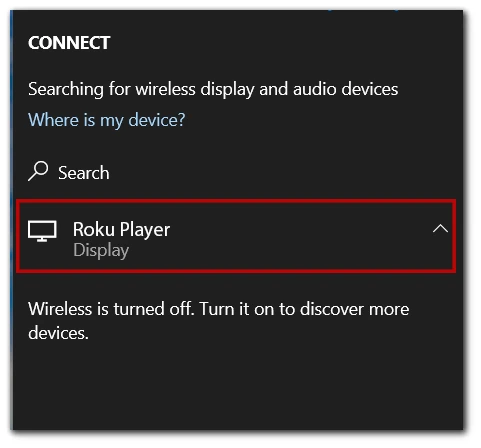 On your Roku, click on Allow option.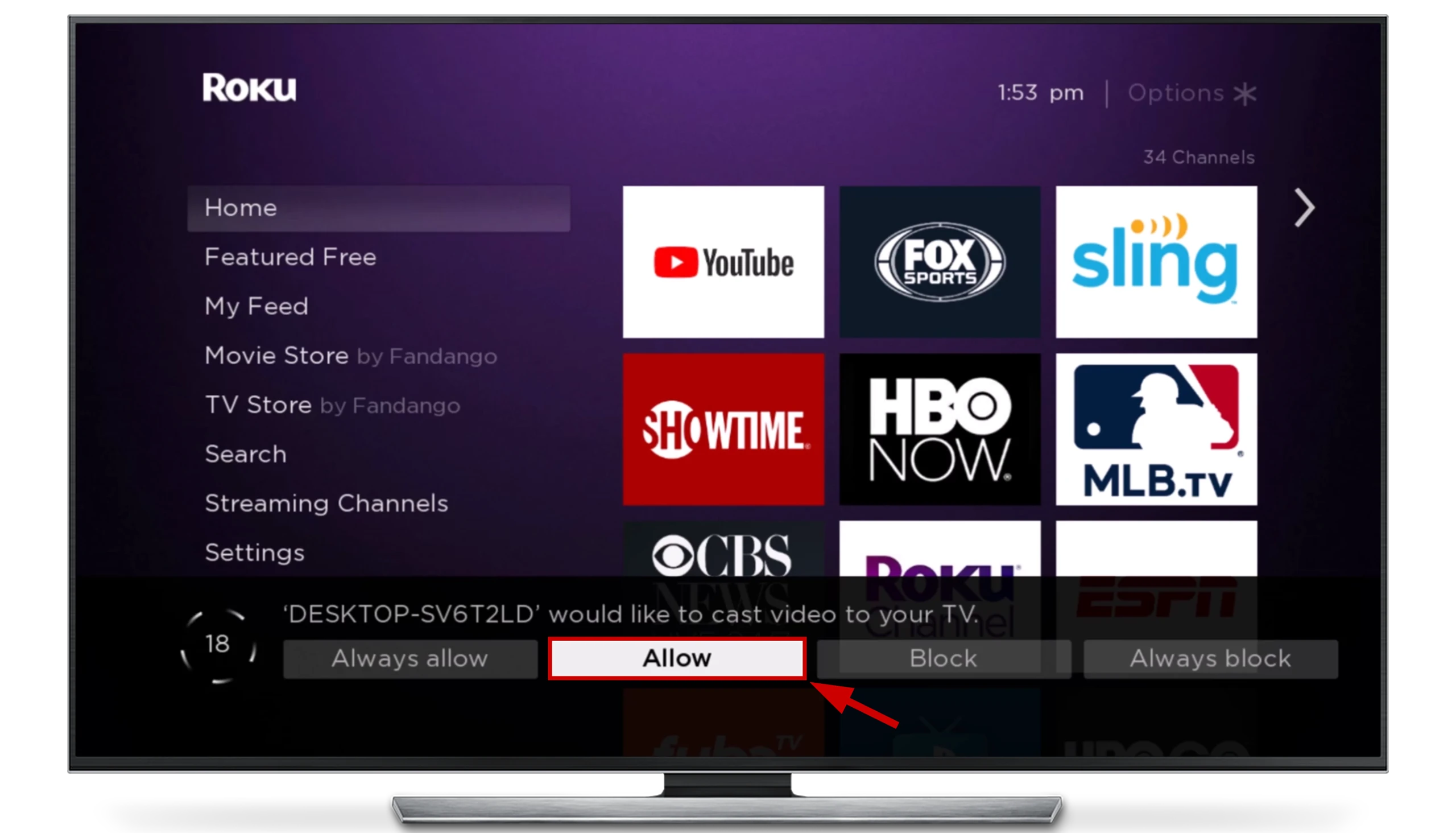 Now, your Windows screen is streaming to your Roku device. Simply install an ad blocker extension on your browser and open YouTube. I'll provide links to YouTube's most popular ad blockers: AdBlock and Adblock Plus. After activating Adblocker, you can enjoy ad-free YouTube on Roku. Sadly, this is the only, but also inconvenient, way to watch YouTube on Roku without any ads.
How to block YouTube ads on Roku using router settings
There is another solution to this problem. You can block some domains using your router settings to disable targeted ads. This will remove some of the ads on Roku. You should know that for this method, you will need a PC, laptop, or mobile device to open the web browser. You can also use the web browser on your Roku device, but using it on your computer or smartphone will be easier. This is a solution for advanced users who use WiFi to distribute the Internet in the house. Also, your router should have a built-in firewall, as it is a firewall that denies access to specific sites.
If you want to block YouTube ads on your Roku device using your WiFi router settings, you need to follow these steps:
First, open a web browser and go to your WiFi router settings by typing "192.168.0.1" or "192.168.1.1" in the address bar. Remember that the address may differ depending on your router's settings. If you have set up your router before, you have set a password to access the router's settings; you'll need it to access the settings menu.
Then log in to the router using your credentials and click on the "Advanced" tab (the process may differ depending on the router, but it's pretty much the same).
Then select "Security, Access Control, or Filtering." You should select the option to block websites, domain names, or keywords. Note depending on your router manufacturer, the blocking process will be different.
Then add that link to the list:
https://cloudservices.roku.com
https://googleadservices.com
Access to ad servers will now be blocked at the router level.
Why is advertising so unloved?
The attitude towards advertising among modern people can be different. No one will ultimately reject it everywhere because advertising allows you to learn about many valuable and exciting things. But advertising is perceived positively only in those moments when people need it and are really in the mood for it.
When there is no mood or time, and advertising interferes with the immediate viewing of introductory videos, hardly anyone will appreciate it positively, most often the advertising content, and even want to remove it as soon as possible.