A large number of users are faced with the need to change the volume and sensitivity of the microphone in Windows 10 and 11. There are different ways to do it.
What do you need to adjust microphone volume and sensitivity in Windows 10 & 11
Different microphones connected to your Windows 10 or 11 PC or laptop will have different basic sensitivity. By default, some may be too loud when communicating and others too quiet.
If you are using the microphone in Windows 10 or 11, for example in Discord, and the person you are talking to cannot hear you well because the microphone is too quiet, you can increase the sensitivity of the microphone and make it louder. And if the other party hears you very loudly, you can reduce the sensitivity of the microphone.
Before you directly start turning up the microphone volume, you should check that the device is working properly. The easiest way to do this is to connect it to another PC. If the result is unsatisfactory, you should consider buying a more powerful microphone.
Directly increasing the volume of the device can be done by changing the settings of the operating system or third-party apps, of which there are many for such purposes. In most cases, these won't be special programs to increase the volume, but rather apps for sound recording.
Well, here's how to adjust your microphone volume and sensitivity in Windows 10 and 11.
How to set up microphone volume in Windows 10 or 11
If you want to adjust your microphone volume on your Windows PC or laptop, you have to follow these steps:
First of all, open the "Settings" menu by clicking on the Start button.
Then, go to the "System" section and select "Sound".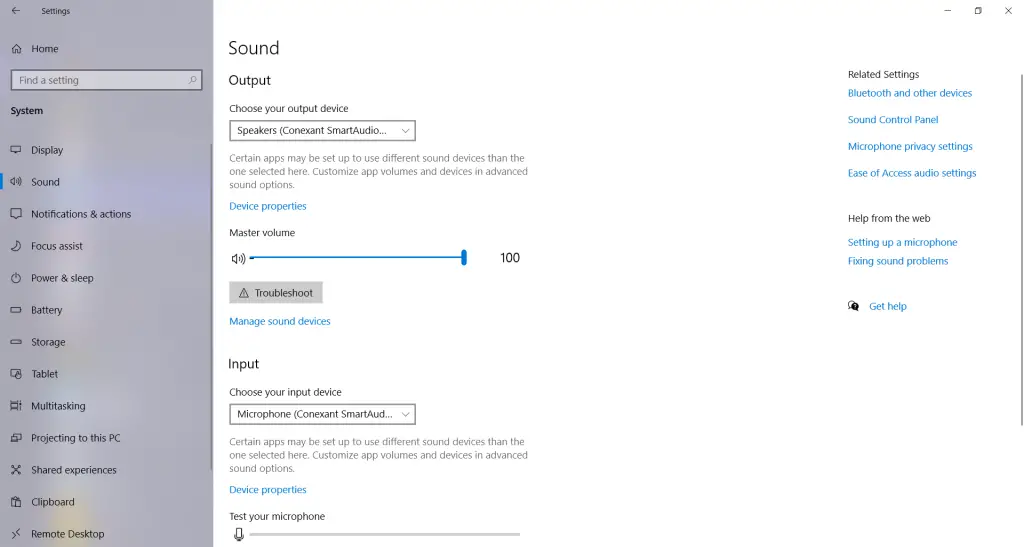 After that, under the "Input" section, click on the "Device properties" link.

Here you can also test your microphone by clicking "Troubleshoot" to see if it's working. Just speak into the microphone and the scale will start to move – this will mean that it works.

In the new window you will see a slider in the "Volume" section which you can use to increase or decrease the microphone volume.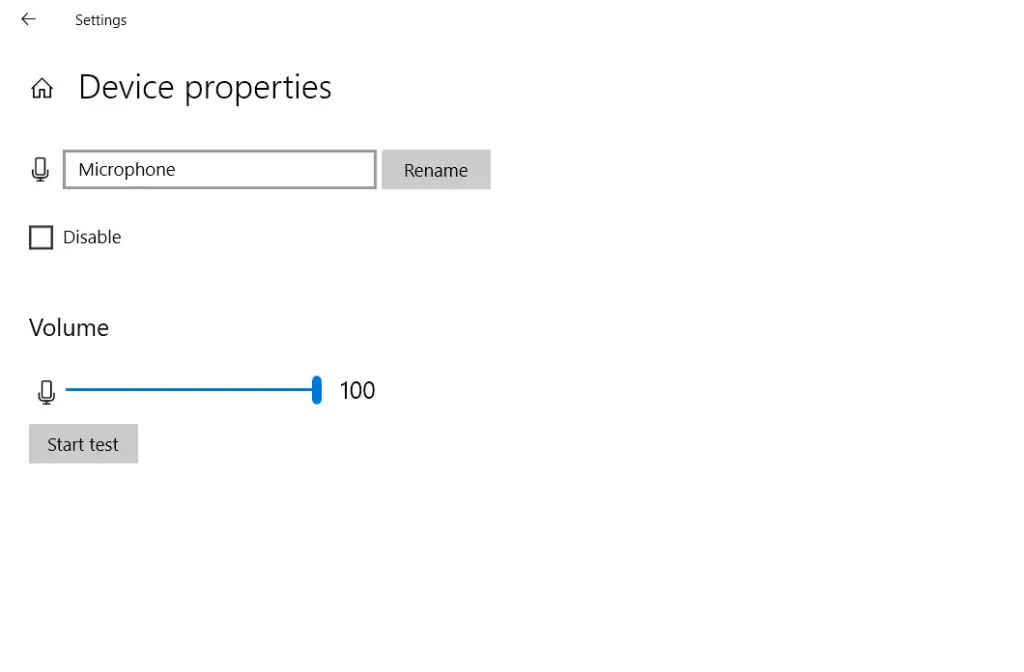 If you don't know what microphone sensitivity to set, click on "Start Test". Say a couple of sentences in a normal voice into the microphone and press "Stop Test".
Finally, you will be given a number for the maximum value of the voice level, which you can use as a starting point.
Once you have completed these steps, you will set up your microphone volume on your Windows PC or laptop.
How to change microphone sensitivity and remove noise in Windows 10 or 11
Many people search the Internet for a solution to this particular problem. This is actually one of the most common searches right now. There are many different methods that can be used to achieve this goal, but they don't always work for everyone.
If your microphone is still quiet or loud, you can increase or decrease the sensitivity. To do so, you have to follow these steps:
At first, right-click the sound icon in the tray, and select "Sounds".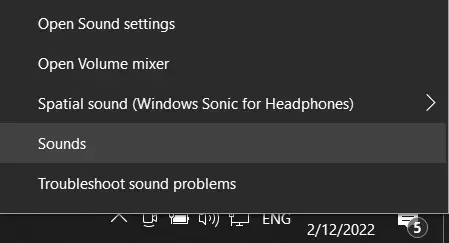 In the new window, go to the "Recording" tab and select the microphone with one click.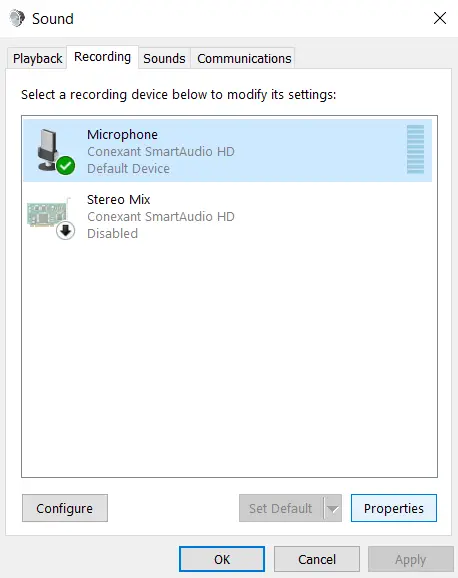 After that, click "Properties".
Then, go to the "Levels" tab and in the "Microphone Boost" section and add or decrease dB, thereby making the microphone sound even louder or quieter.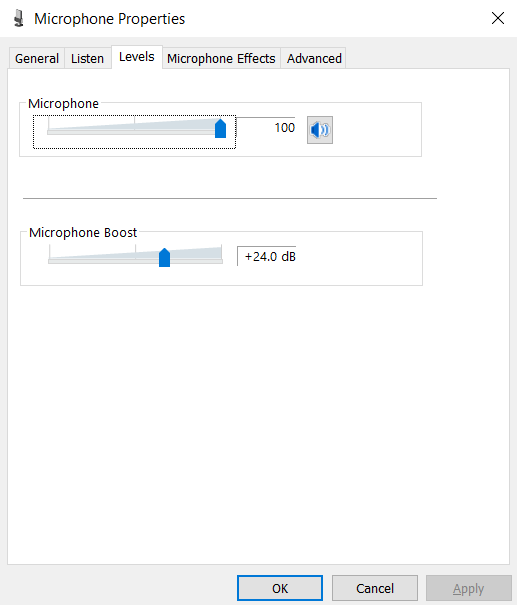 Finally, click "Apply", if needed, and "OK".
You can also go through the other tabs and customize the microphone according to your preferences: remove sound effects, select the sampling rate, turn off or on noise, and echo suppression.
Improperly adjusted microphone sensitivity settings can result in unwanted background noise or buzzing when using the microphone. This can often cause annoying or painful situations when trying to record high-quality sound.
Problems with microphone sensitivity or volume in Windows aren't uncommon. Typically, the default settings provided by the Windows operating system aren't yet optimized to reduce background noise and make the microphone work properly (although this also almost always depends on the microphone model). Nevertheless, it's certainly not what you'd expect in your recently uploaded YouTube video or podcast session recording your voice.
Because of this, it's important to know how to properly adjust your microphone settings, or at least know how to change them for the better.
If you have the option, never buy a low-quality microphone. You should always choose a high-quality microphone or a noise-canceling microphone headset, as either one will provide better sound.
That said, you should be aware that a microphone with a USB connection will usually provide lower sound compared to a microphone that uses a 3.5mm jack. USB microphones are good enough for beginners, but for your goal of achieving "perfect sound quality", 3.5mm is the best choice.