Each microphone has a unique basic sensitivity. By default, some may be too loud when communicating and others may be too quiet. If the person you are talking to cannot hear you well because the microphone is too quiet, you can change its sensitivity and make it louder or quieter.
Before you go directly to increasing the microphone volume, you must make sure that the device is working properly. The easiest way to do this is to connect it to another PC. If the result is unsatisfactory, you should consider purchasing a more powerful microphone. If the microphone is stable on another PC, then the problem may be in the system sound settings.
So let's take a closer look at how to adjust microphone volume and sensitivity on your Windows PC.
How to set up microphone volume on Windows 10 & 11
If you want to adjust your microphone volume on your Windows PC or laptop, you have to follow these steps:
First, open Settings by pressing Win + I on your keyboard.
Then go to the System section and select Sound.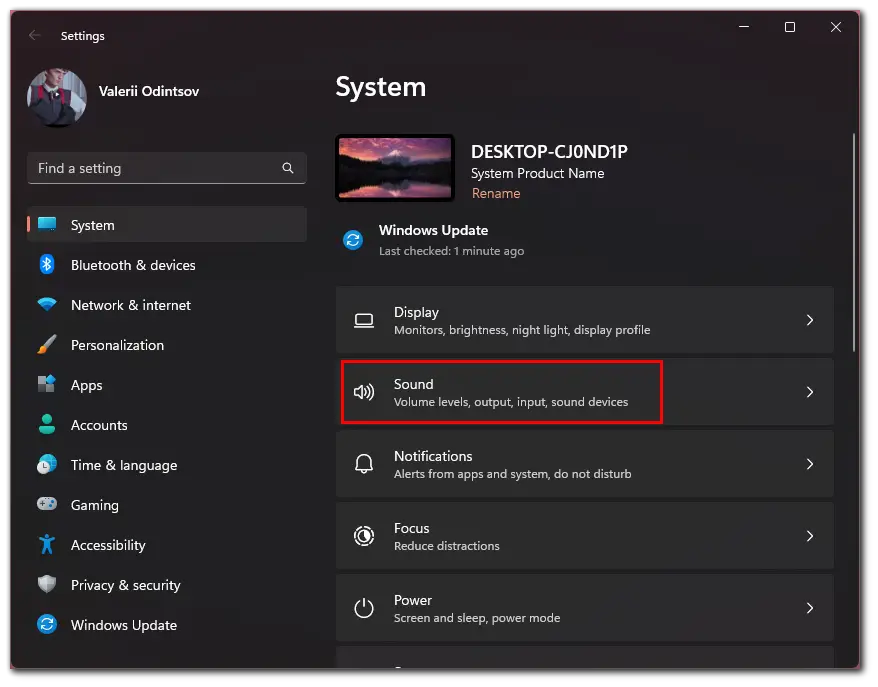 After that, under the Input section, select your microphone.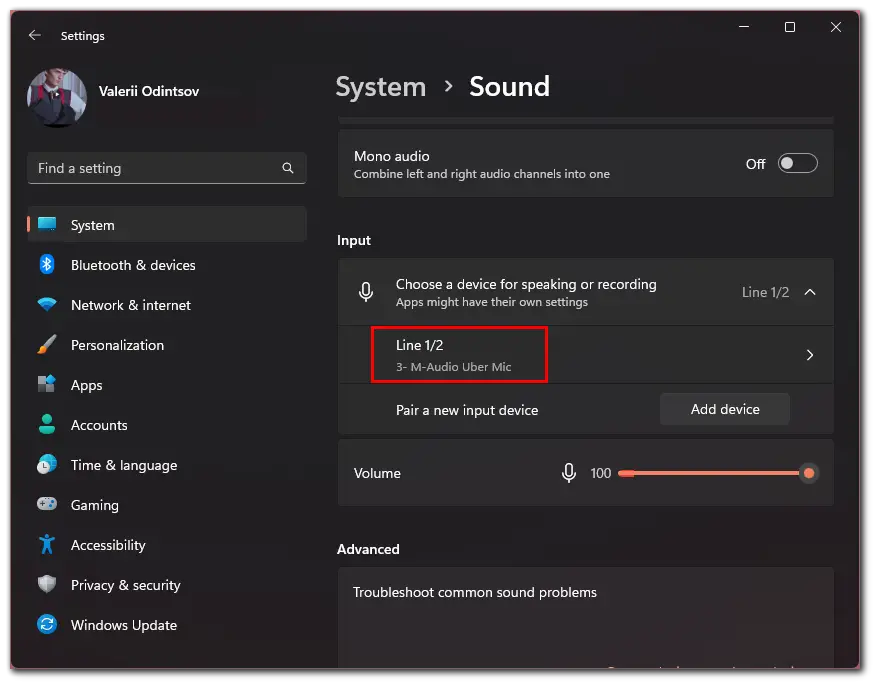 You will see the Input volume slider which you can use to increase or decrease the microphone volume.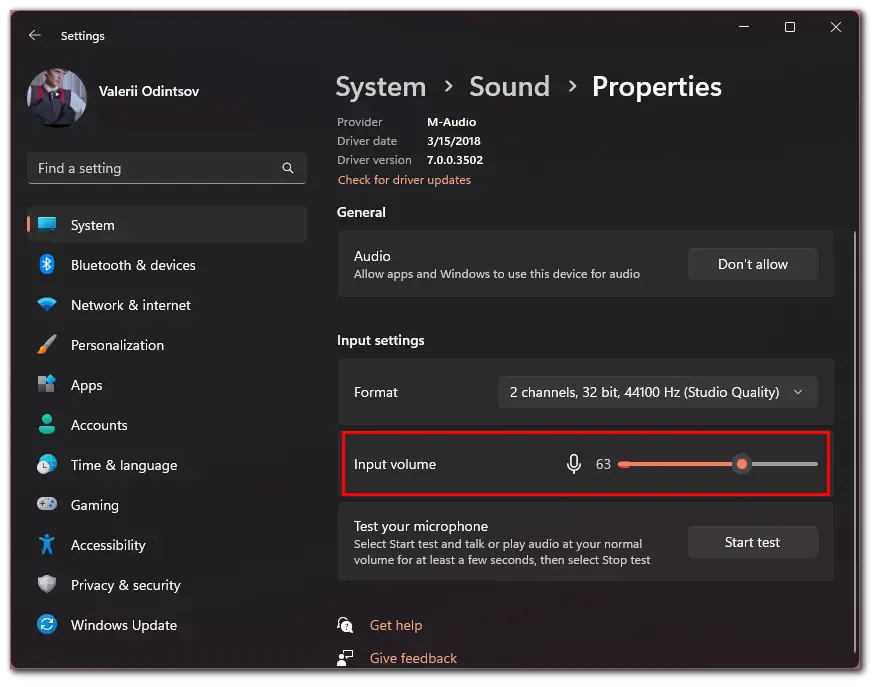 If you don't know what microphone sensitivity to set, click Start test.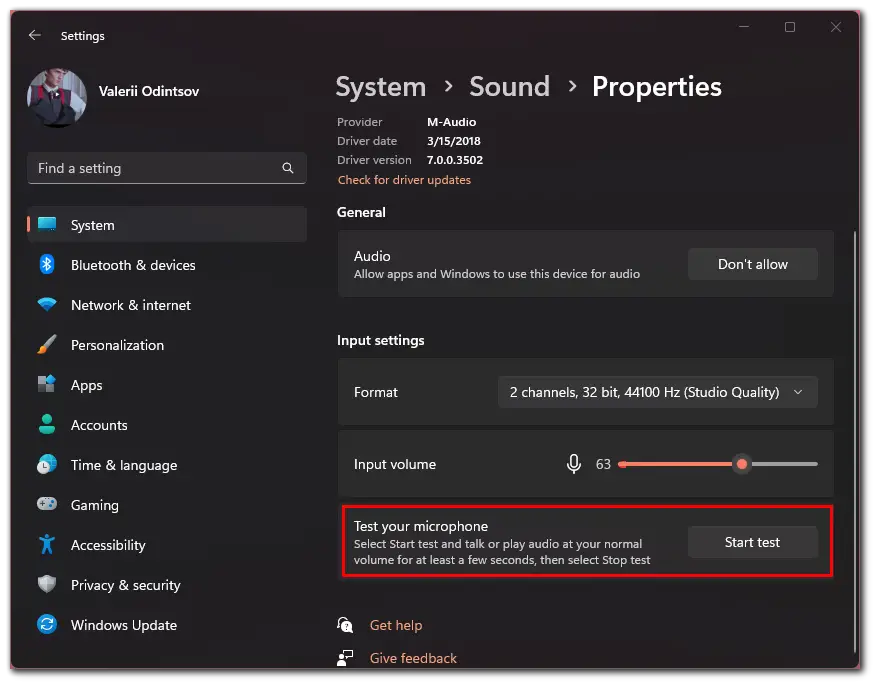 Say a couple of sentences in a normal voice into the microphone and click Stop test.
Finally, you will see a number for the maximum value of the voice level, which you can use as a starting point.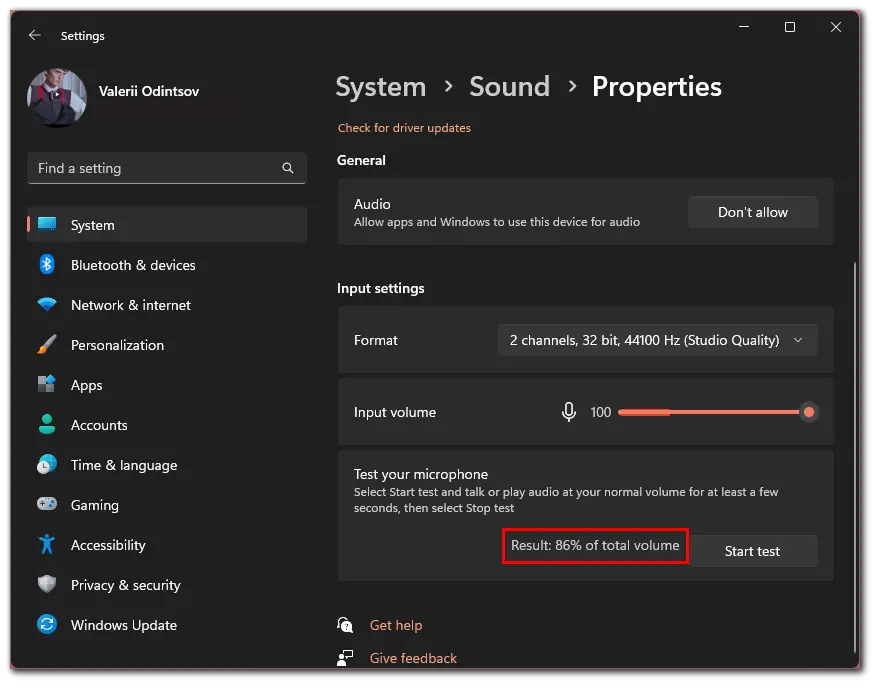 Once you have completed these steps, you will set up your microphone volume on your Windows PC or laptop.
In any case, you should know that this value is only a recommendation. Therefore, you are free to set the microphone volume you are most comfortable with.
How to change microphone sensitivity and remove noise in Windows 10 & 11
If your microphone is still quiet or loud, you can increase or decrease the sensitivity. To do so, you have to follow these steps:
Open Settings by pressing Win + I on your keyboard.
Then go to the System section and select Sound.
Scroll down and click More sound settings.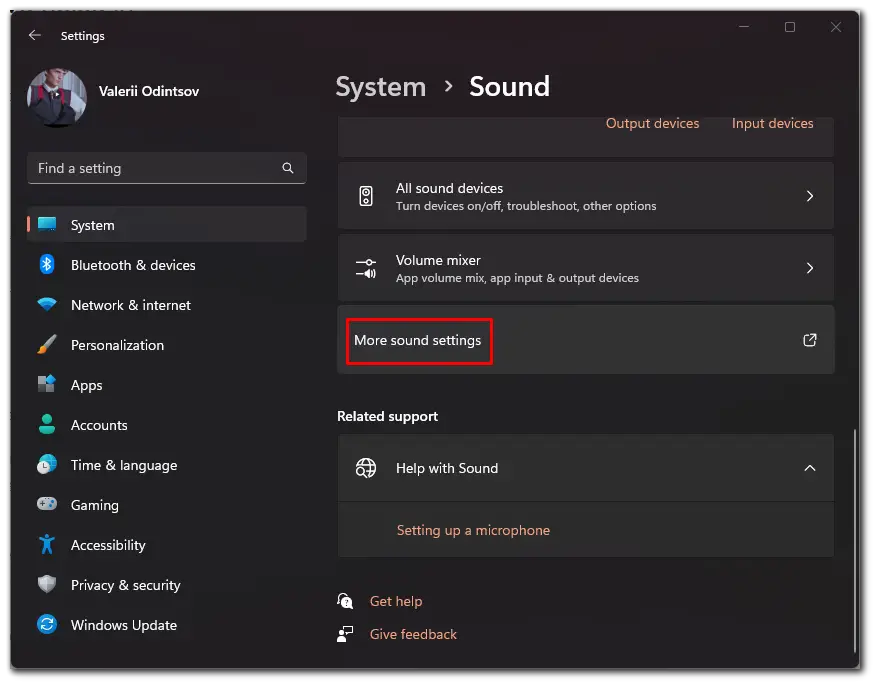 In the new window, go to the Recording tab and select the microphone with one click.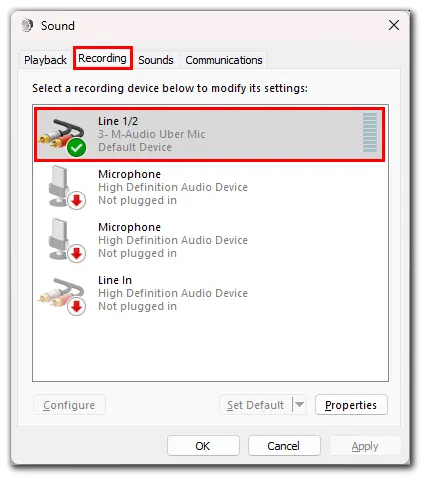 After that, click Properties.
Go to the Levels tab and change the dB value, thereby making the microphone sound even louder or quieter.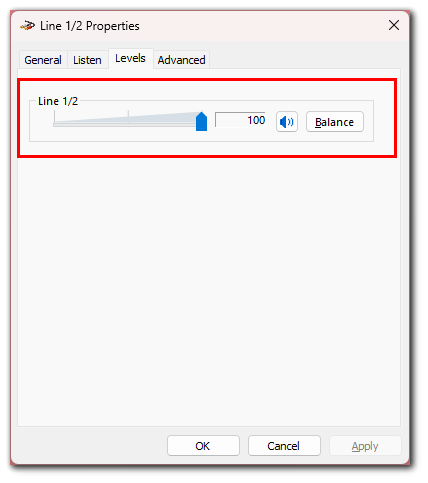 Finally, click Apply, if needed, and OK.
You can also switch to other tabs and adjust the microphone according to your preferences: remove sound effects, select the sampling rate, turn noise reduction off or on.
Why is it important to set the microphone sensitivity and volume correctly?
Improperly adjusted microphone sensitivity settings can result in unwanted background noise or buzzing when using the microphone. This can be annoying when trying to record high-quality sound.
Problems with microphone sensitivity or volume in Windows are not uncommon. Typically, the default settings provided by the Windows operating system aren't yet optimized to reduce background noise and make the microphone work properly. Although this also almost always depends on the microphone model.
Nevertheless, it's certainly not what you'd expect to see in a recently uploaded video on YouTube or in a podcast recording your voice. That's why it's important to know how to properly adjust your microphone settings, or at least know how to change them for the better.
What should you focus on when buying a microphone?
It is best to think about high quality microphones. Especially if you want to provide the best sound for recordings of your tracks or podcasts.
Keep in mind, though, that a USB-connected microphone will usually provide lower sound compared to a microphone that uses a 3.5mm jack. USB mics are good enough for beginners, but if you want perfect sound quality, 3.5mm is the best choice. In addition, such a microphone can easily be connected via an external sound card, which will help to improve the sound even more.
To further minimize background noise, an air filter and a pop filter are recommended. Furthermore, when using the microphone, you should make sure that it is no more than a foot away from your face.