Meta Platforms, the tech giant formerly known as Facebook, has announced the impending launch of its new social media platform, Threads. Slated to go live on July 6th, Threads has been touted as a "text-based conversation app," linking with Instagram, one of Meta's most popular platforms. From preliminary looks, Threads resembles Twitter, indicating that Meta is primed to take on the well-established microblogging platform head-on.
One more competitor to Twitter?
But why Twitter, and why now? The landscape of Twitter has been shifting dramatically, with a change in ownership to SpaceX and Tesla CEO Elon Musk. Musk's eccentric behavior and recent changes to the platform have raised eyebrows and led to user discontent, providing an ideal entry point for Meta. And Meta is no stranger to this game, having seen immense success with features that replicate concepts from other platforms, including Reels (a TikTok-like feature) and Stories (akin to Snapchat). With Threads, it seems like Meta has Twitter squarely in its sights.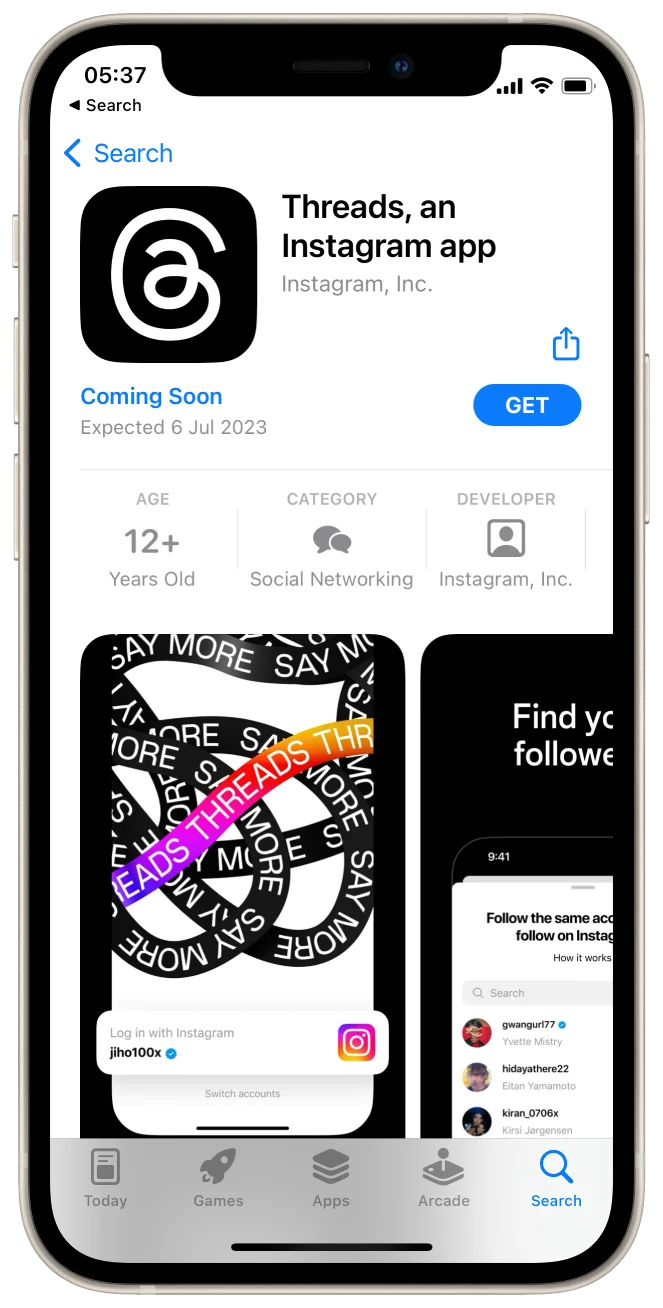 The perfect timing
The arrival of Threads couldn't have been better timed. Twitter has been under fire recently due to several controversial changes. For one, the decision to limit free accounts to reading 600 tweets per day, a move that has frustrated users and raised concerns about accessibility. Moreover, Twitter's recent decision to turn TweetDeck, a popular dashboard for managing multiple accounts, into a paid feature seems to have added fuel to the flames. Threads seem like a welcome breath of fresh air in this volatile context.
Threads is an interesting proposition, not just for its seemingly familiar interface, which mirrors Twitter's format of allowing users to like, reply, or repost other people's messages, but also because of its integration with Instagram. Users can use their Instagram handles on Threads and quickly follow the same accounts they do on Instagram. This integrated approach could help users build large follower bases quickly, facilitating swift user migration from Twitter to Threads.
That's the feature competitors like Mastodon and Bluesky lack. They simply don't have enough users database to make your relocation smooth. Threads seem to have no problems in this matter.
A great users database
Threads' entrance to the market is also significant, given Meta's enormous reach. With over three billion users across its suite of platforms, including Facebook and Instagram, Meta's Threads has the potential to leverage an established user base, unlike other new entrants. This could be a game-changer in the social media space, making Threads a real competitor for Twitter.
The rivalry between Mark Zuckerberg and Elon Musk adds an intriguing dimension to this development. Threads' introduction can be seen as a direct response to Twitter's current challenges. Musk's jabs at Zuckerberg have often made headlines, leading to a now-infamous exchange where the two tech tops humorously agreed to a "cage match." While the idea of a physical showdown between the two is still up in the air, the launch of Threads sets the stage for a clash of titans in the virtual world.
The back-switch to traditional web
Yet, in the grand scheme of things, Threads' launch isn't just about challenging Twitter. It could be a strategic move for Meta as it grapples with its own obstacles. The company has been heavily investing in the "metaverse," an immersive digital world concept that still remains far from mainstream acceptance. Amid skepticism over the feasibility of the metaverse, a successful launch of Threads could bring back the mojo Meta needs, cementing its position as an innovator and leader in the social media domain.
With Threads, Meta is making a clear statement – that it is ready to evolve with the times and give users what they want. Whether Threads will be the platform to challenge Twitter's dominance finally or if it will pave the way for another era of social media, only time will tell. One thing is for sure: the social media landscape is changing, and we're all here for the ride.