Microsoft's parental control features appeared almost immediately after the release of Windows 10, and a little later, the Microsoft Family Safety mobile app was released for parental control and tracking your child's use of Windows, Android, iOS, and Xbox devices.
Essentially, Microsoft Family Safety is a web-based service that interacts with various devices for the child and allows parents to configure restrictions remotely, over the Internet, from any of their devices.
It's also worth adding that the app is completely free and all you need to use it's an Internet connection and a Microsoft account. So, here's what you should know about the Microsoft Family Safety app and how to use it.
How to install Microsoft Family Safety
Again, in order to use Microsoft Family Safety, both you and your child must have their own Microsoft account used on Windows or Xbox. After that, you can proceed to the following steps:
First of all, install the Family Safety app from the Google Play Store or Apple App Store on your parent's smartphone and sign in with your Microsoft account. If there are children's accounts in the family group, they will be displayed immediately and you can already manage their devices.
If not, you can add a new family members by tapping on the "Add Someone" button in the "List" section. However, first, you need to install the app on your child's smartphone or another device and sign in to the Microsoft account of the child.
If your child doesn't have a Microsoft account, you can tap on the "Create an Account" link to create one for him or her.
After installing the app, you have to give the app a number of permissions aimed at identifying your child's location, prohibiting your child from launching the apps you choose, and controlling the time you use your device.
What are the main features of the Microsoft Family Safety app
Once you have completed the steps above, you can start using the app, get app usage reports, see your child's location (and your child, in turn, can see yours, if you have given the appropriate permission on your smartphone). Here are the main features of the Microsoft Family Safety app:
Usage time for all of the child's devices with a Microsoft account (computer or laptop, Xbox console, smartphone).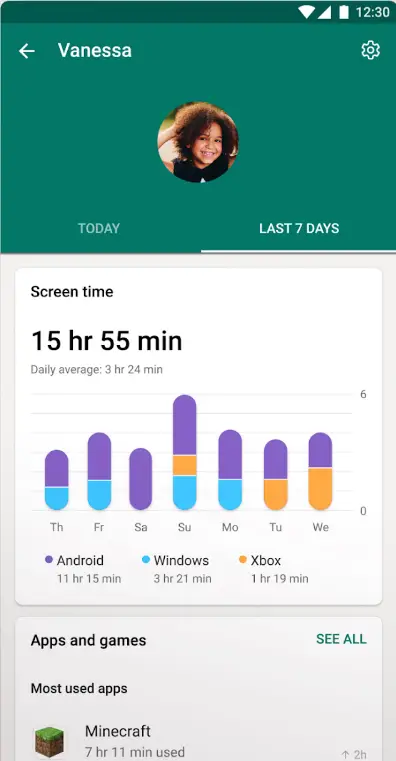 Content Filter (sites, apps, Internet search). Note that the Internet Content Filter and website reports are only available when using Microsoft Edge and Bing search, other browsers will need to be disabled if you need this feature.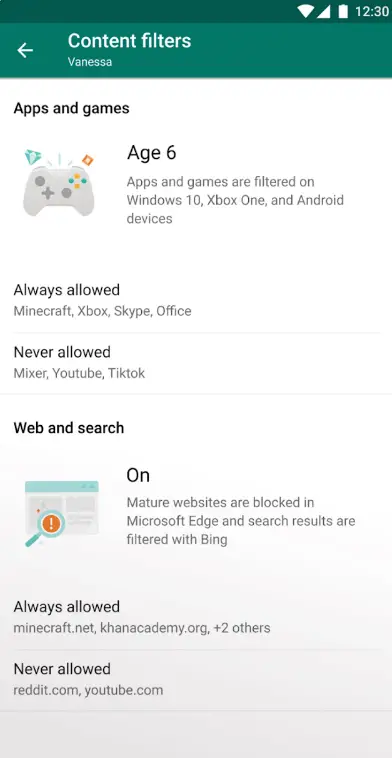 Tracking usage time and banning of selected apps and games on all devices – the list will show all programs from the computer, Android apps, games on the console.
Set when devices can be used: for all devices at once or individually. For example, you can allow your smartphone to be used 24 hours a day and your computer to be used only on certain days and during certain times.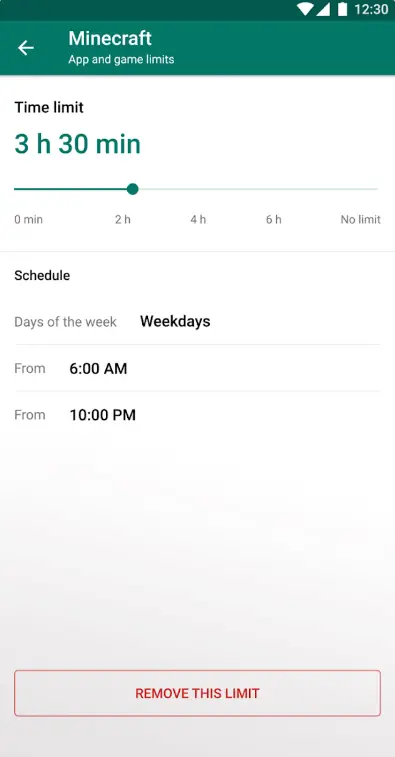 Search for your child's location on the map. You can also add names to places on the map, for example, so that "School" is displayed instead of the street and house.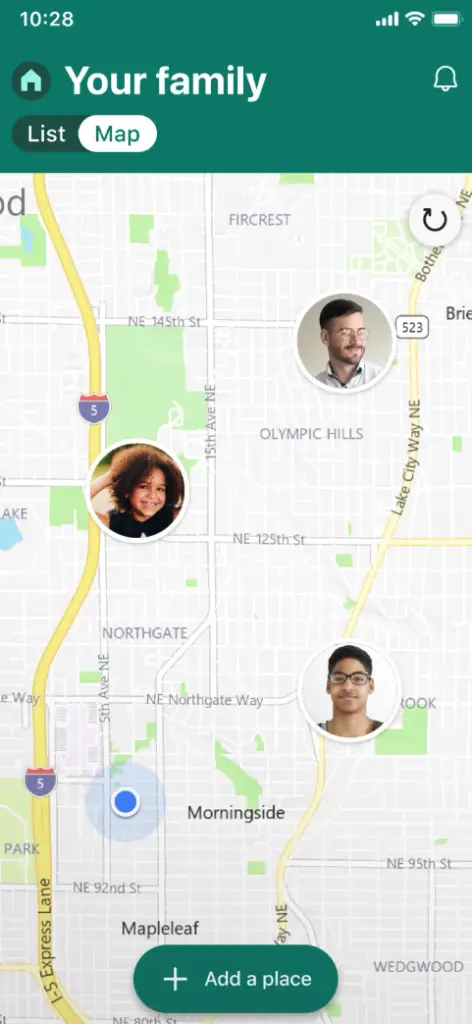 The Microsoft Family Safety app isn't complicated at all and I'm sure that anyone can relatively easily figure out how to use it.
If your family uses Microsoft products, the Microsoft Family Safety app can give you peace of mind because it will prevent your children from seeing, using, or doing things they shouldn't.
Can a child turn off parental control
Unfortunately, the answer is yes. You have to be aware that unlike Google Family Link (the official parental control app for Android), the Microsoft Family Safety app is very easy to disable and remove without parental permission, you should keep this in mind and either negotiate with your child or, if necessary, use other tools for Android.