Alexa indicates when the package is out for delivery or has already been delivered and is waiting for you to pick it up from your doorstep. For many people, such notifications are helpful. However, if you plan to surprise your loved ones, Alexa can easily ruin it with this feature.
Fortunately, there's an option to disable Alexa Packages Notifications. For this, you need to navigate to Settings in the Alexa app on your mobile device, select Notifications and open the Amazon Shopping topic. From there, you can disable all notifications indicating your order's status.
You can do the same via your Account tab on the Amazon website. All the settings you need can be found in the "Alexa shopping notifications" section under "Communication and Content."
For a more detailed guide, check it out below.
How to turn off order notifications in the Alexa app
So follow these steps:
Open the Alexa app and go to the More tab in the lower right corner.
Then select Settings.
After that, navigate to Notifications.
In the following menu, tap Amazon Shopping.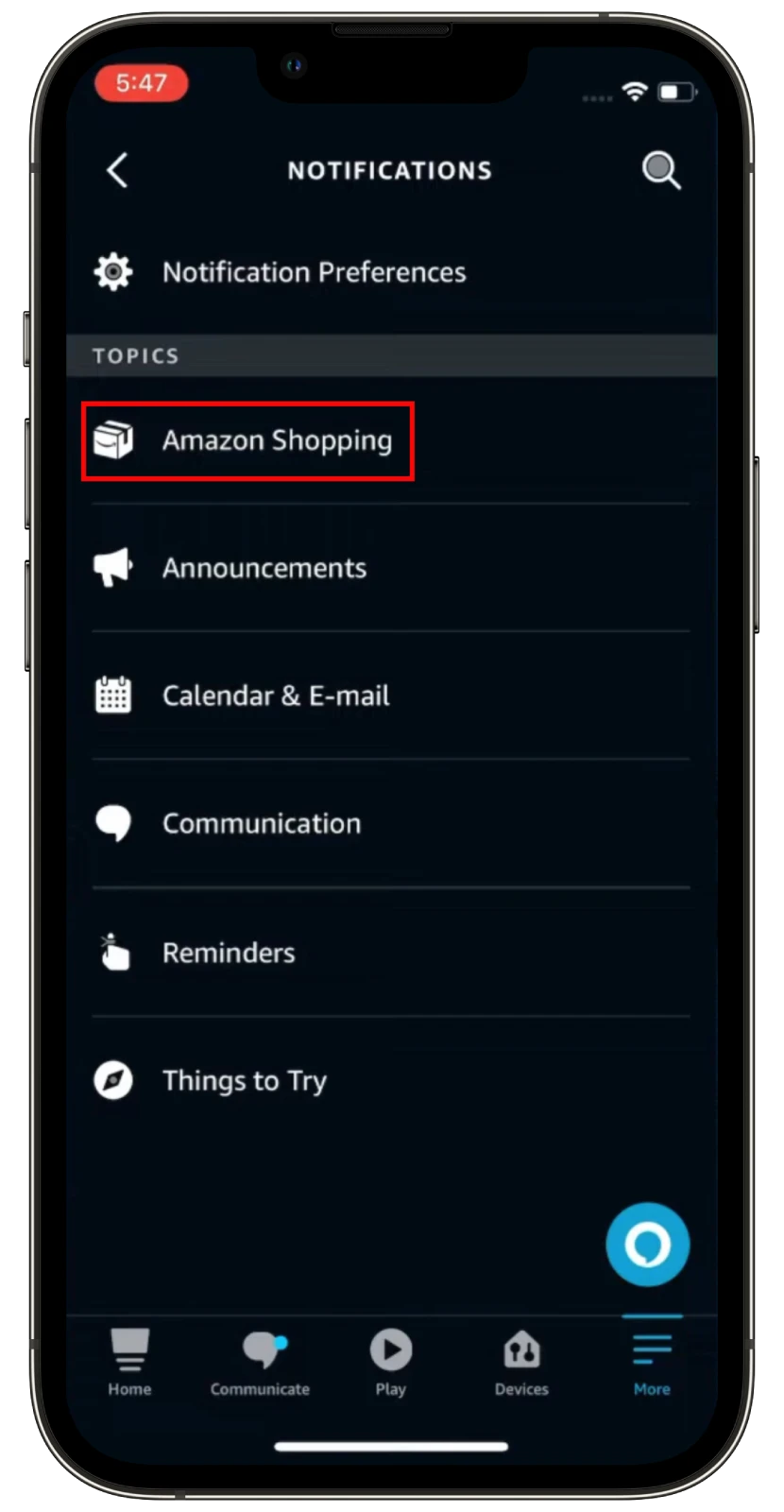 Under Say or Show Item Titles, toggle off the For items in delivery updates option. And under Delivery Notifications, disable Out for delivery and Delivered.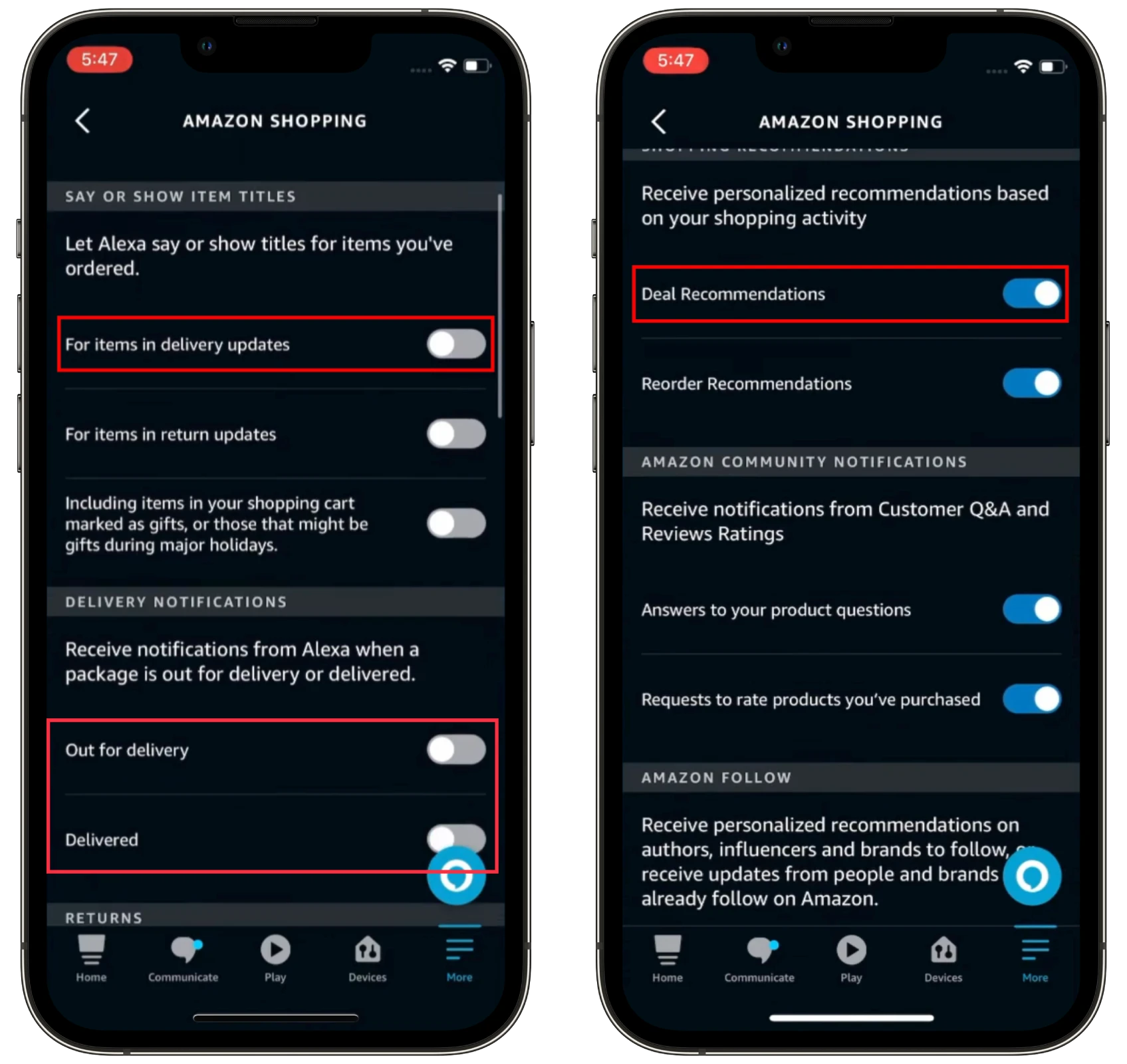 What's more, if you want to turn off notifications for gifts only, then toggle off Including items in your shopping cart marked as gifts, or those that might be gifts during major holidays. It is also located in the Say or Show Item Titles section.
You can also scroll down and turn off all notifications you don't need. For example, one of the most annoying may be the Deal Recommendations notification.
Once you've turned off package notifications, Alexa will no longer announce your packages or show them on your smart display. But if you've only disabled the gifts option, Alexa will still inform you about your packages on Echo speakers and on-screen notifications on Echo smart displays.
Still, those you tagged as gifts in your shopping cart won't include a description of what they are. For this to work correctly, make sure you check the "Send as a gift" option when you buy something on Amazon.
What if I have multiple Echo devices?
If you have multiple Echo devices, you can turn off package notifications for all of them at once. To do this, go to the Devices settings in the Alexa app and select the All Devices tab. Then, select the devices that you want to turn off package notifications for and toggle off the Package alerts setting.
How to turn off Alexa shopping notifications via the Amazon website
You can also turn off package notifications on the Amazon website. Here's how:
Visit Amazon.com and sign in to your account if needed.
Then click Account & Lists and select Account.
Scroll to Communication and Content and click Alexa shopping notifications.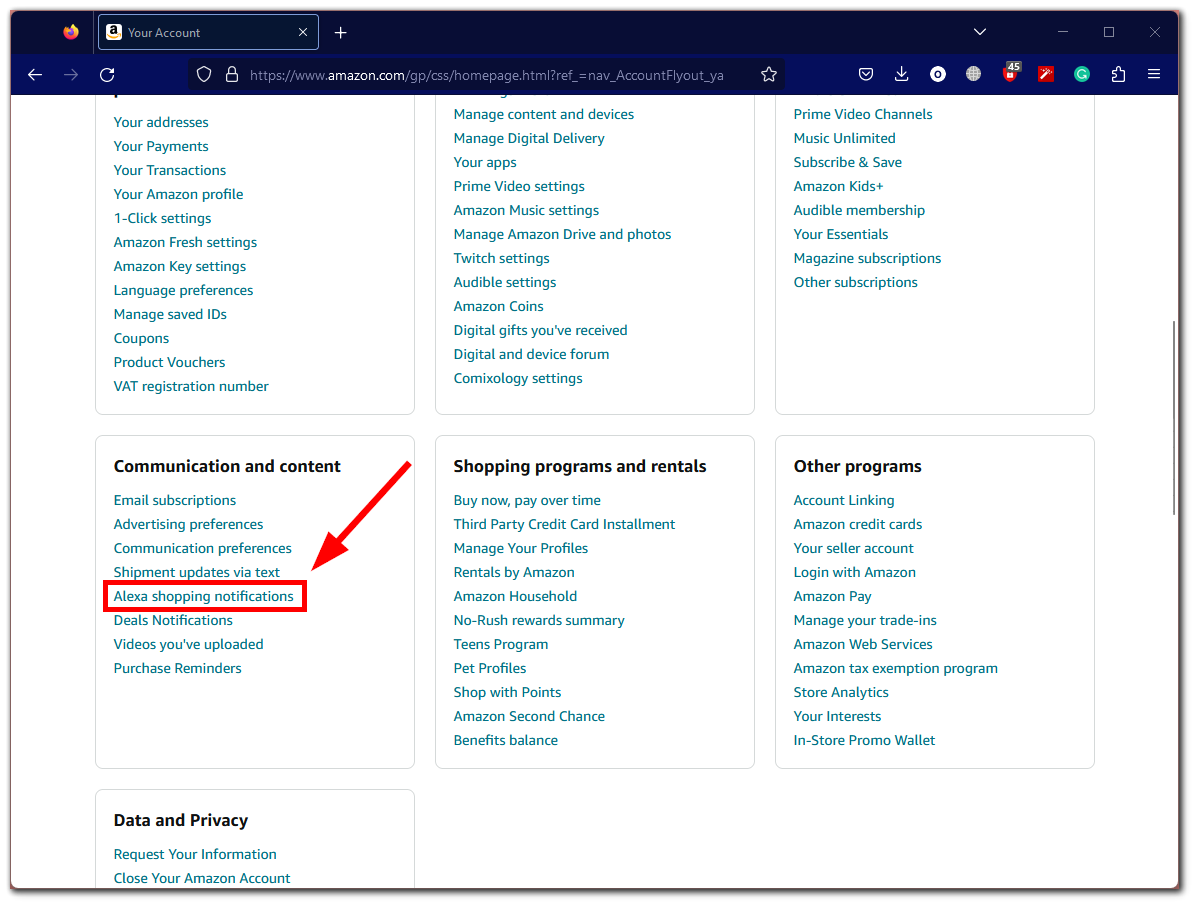 After that, toggle off the For items in delivery updates setting. Here you can also turn off delivery notifications and notifications only for gifts.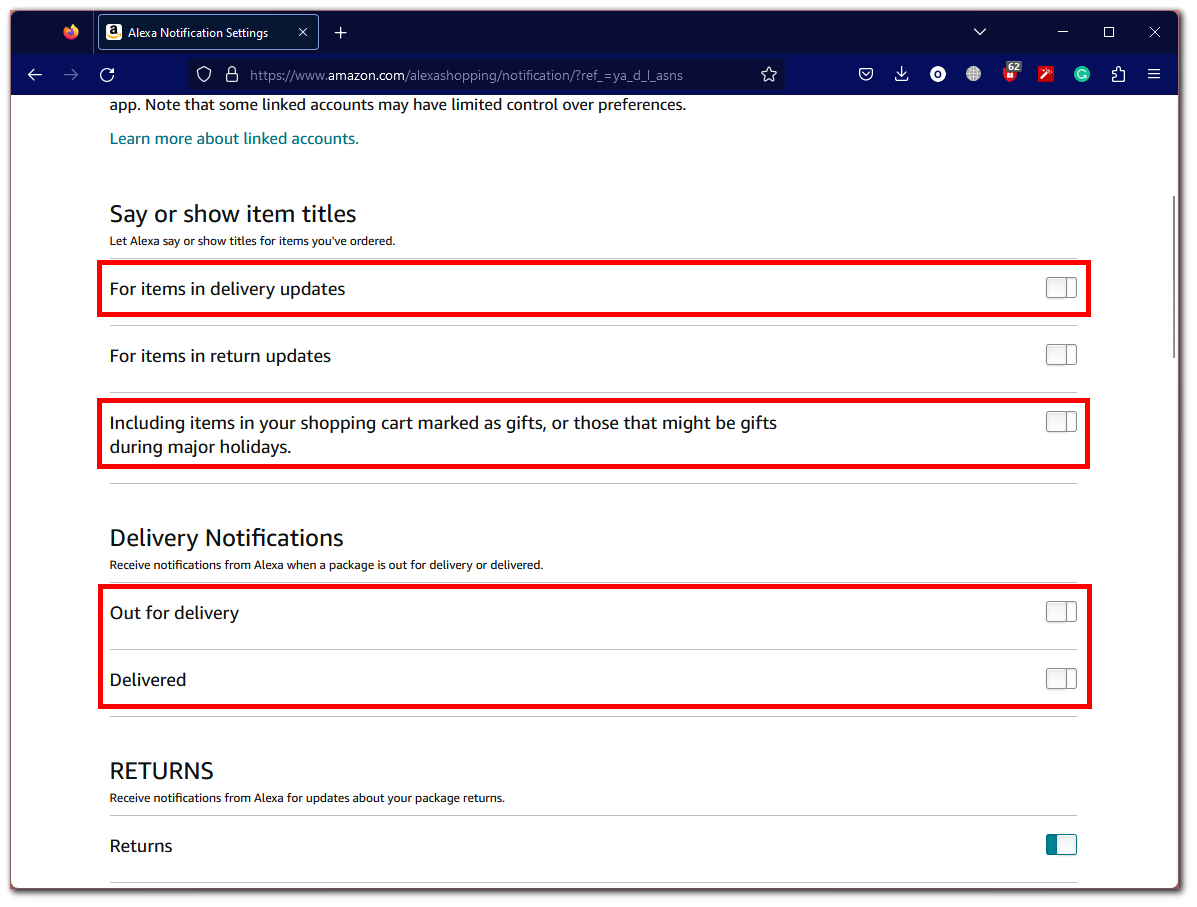 Through the website, you can customize everything the same as you can through the Alexa app.
What to do if Alexa still notifies me about my packages?
If Alexa is still notifying you about your packages even after you have turned off the notifications, there are a few things you can do:
Restart your Echo device. Sometimes, a simple restart can fix the issue. To do this, unplug your Echo device from the power outlet for 30 seconds and then plug it back in.
Contact Amazon customer support. If you've tried the above steps and Alexa still notifies you about your packages, you can contact Amazon customer support for help. They will be able to investigate the issue and help you get it resolved.
That's it.