Social networking has a very large place in the lives of modern people. Many people can't go a day without posting another story on Instagram.
Instagram today has become one of the most popular social networks. The essence of the app is that users can post different photos or collages where they're doing everyday things, or, for example, took a beautiful photo of a sunset, a building, their friends, anything.
In addition to the usual posts, Instagram has also added a feature to create stories. This is a post that will appear temporarily in your account and disappear itself 24 hours after publication.
This is a very convenient way to share memories and different cool moments from life with all your friends at once, instead of sending each friend such photos separately.
However, what if you found a funny or interesting post on Instagram and want to share it with your friends? For this purpose, Instagram has thought up an interesting function the essence of which is that you can post in your story any usual post.
How to share a post in Instagram Stories
It's actually quite easy to do. To do this, you will need your phone with the Instagram app installed on it and an Internet connection. Then you just need to:
Open the Instagram app.
Choose a post you're interested in.
Then tap on the "paper airplane" button appearing below the post.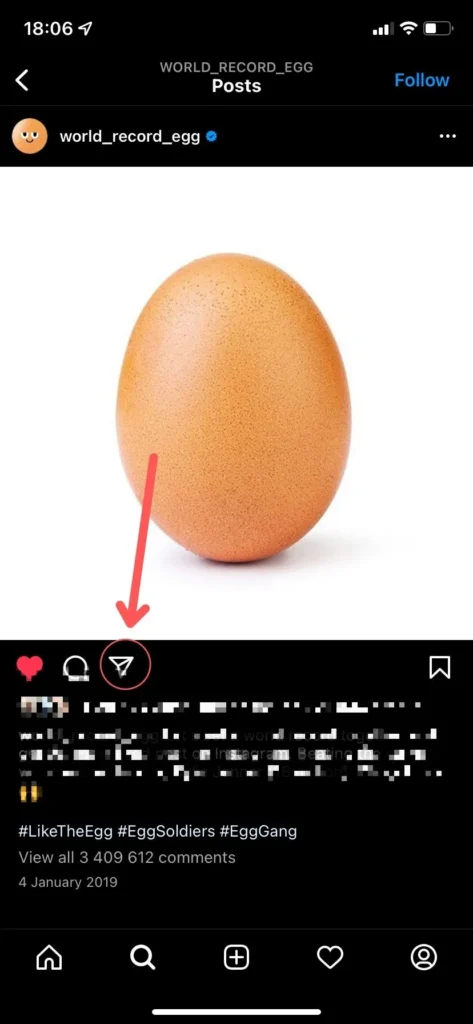 This will open the message sending menu. At the very top of your contacts list you will find the "Add post to your Story" button. Click on it.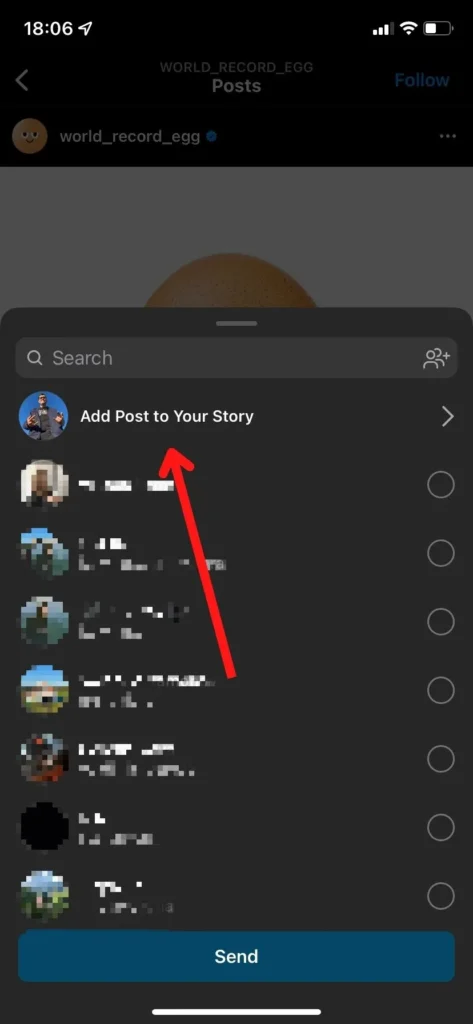 Then you will be taken to the menu of creation of a story where the necessary post will be in the middle. Here you can add text, stickers, gifs or any other elements to your story.
At the end, when you're ready, just click on "Your Story" to post it.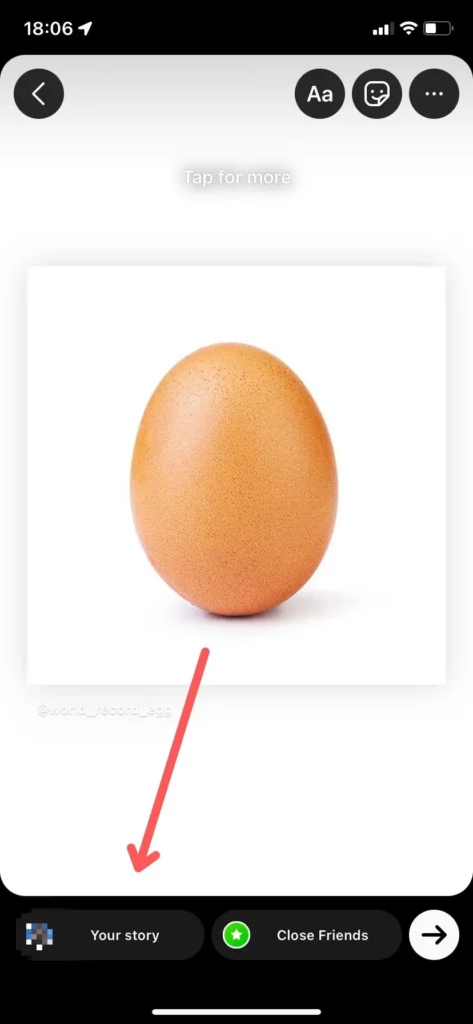 This tutorial will work the same on all devices, regardless of the operating system. By following these simple steps you will be able to add any post from public accounts to your story.
Note that if a user's account is closed to users other than subscribers, you won't be able to add such a post to your Stories.
In this case, you can for example make a screenshot of this post and send it to Stories. It's not as effective as directly adding the post, but it works.
How to post a story for some people
If you want to post your story, but you don't want all of your followers to see it, and your goal is to show it to just a few friends, then there's a handy feature for that in Instagram. It's called Close Friends.
Close Friends is a list of users that you can edit yourself. These users will have access to unique content that you post in your stories.
To post a story just for Close Friends you need:
Open Instagram app.
Choose a post you're interested in.
Then tap on the "paper airplane" button appearing below the post.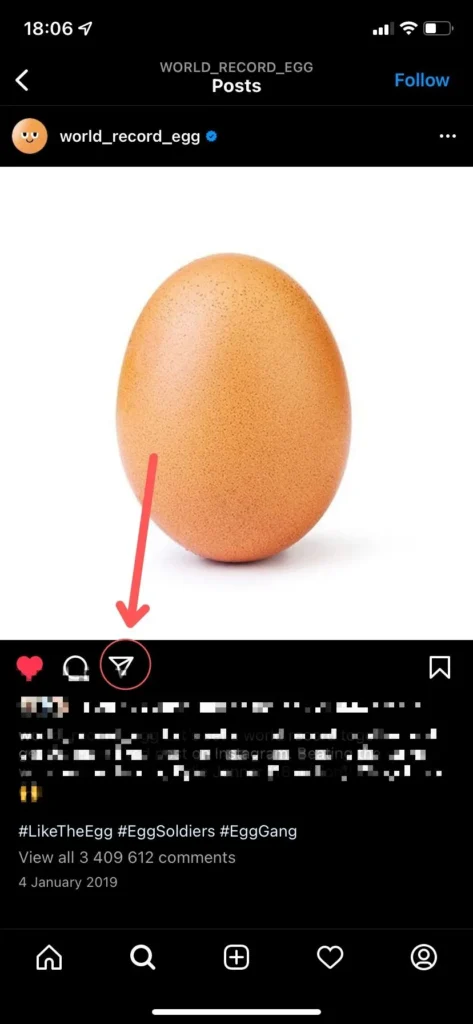 This will open the menu to send your message. At the top of your contacts list you will find the button "Add post to your Story". Click on it.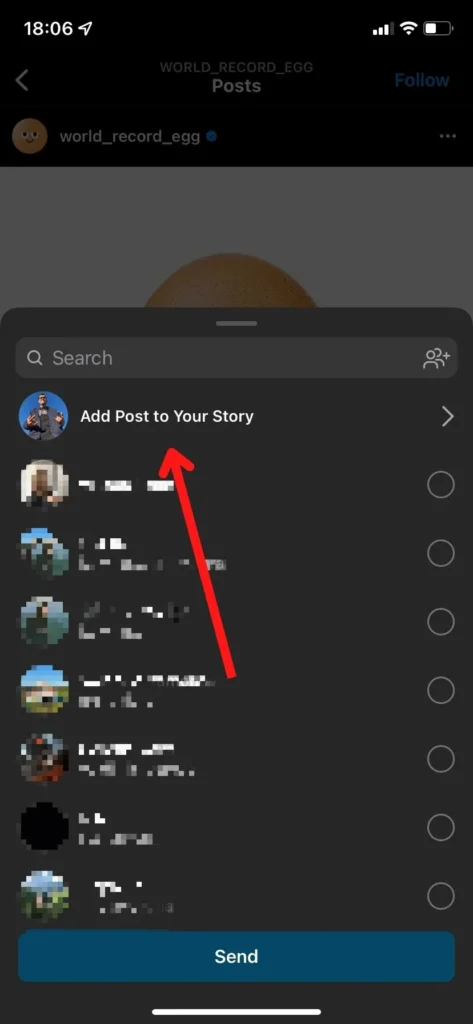 Then you will be in the Story menu, where you can customize your Story as you want.
When you're ready you just need to touch on the green Close Friends button.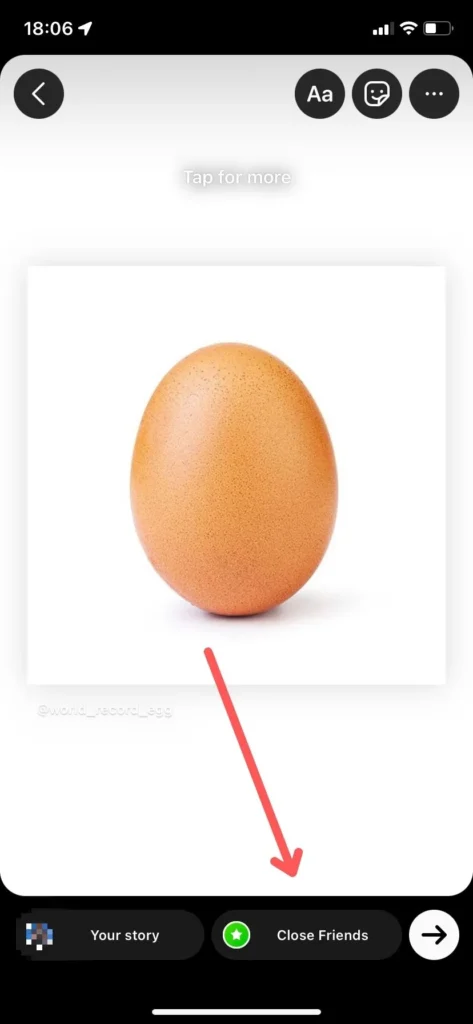 Such stories in your friend's list will be marked with a green circle instead of red. Also, you can manually edit this list, so that you can choose who will be able to access your stories.
How to edit the Close Friends list
Editing the list of close friends is actually very simple. It will literally take you a few seconds. To do so simply:
Open the Instagram app.
Go to your main page by clicking on the person silhouette button in the lower right corner.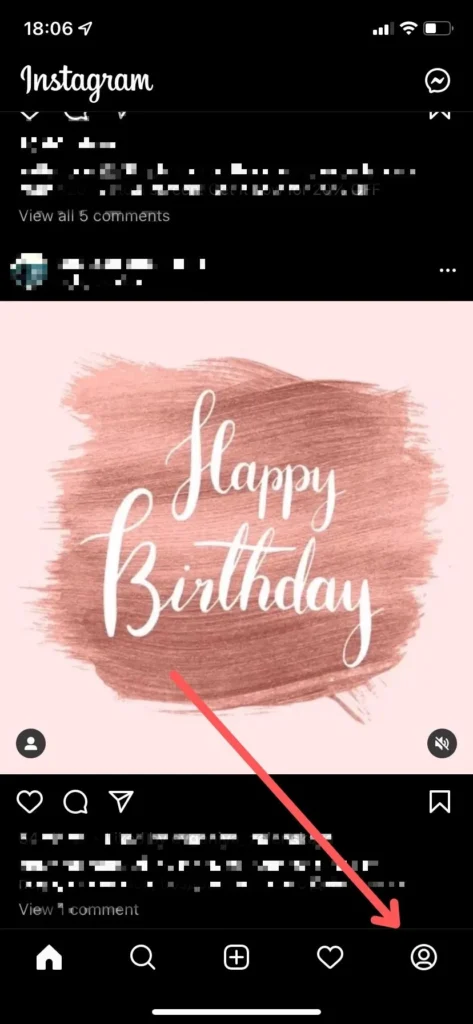 Here, click on the menu with three horizontal lines in the upper right corner.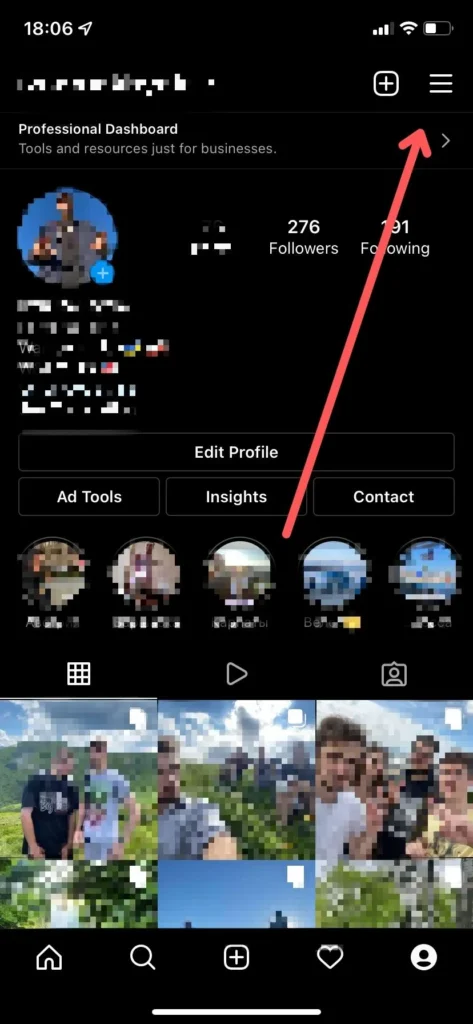 In the menu that opens, select Close Friends.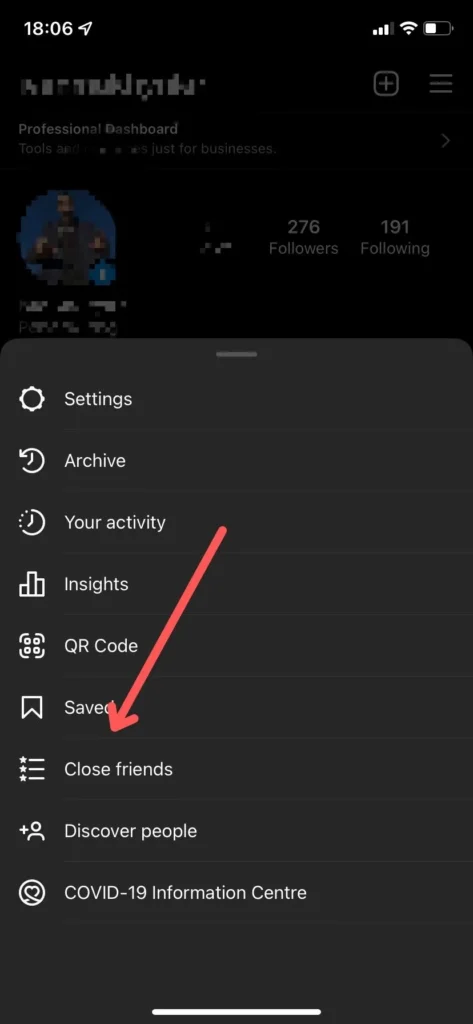 A list of your subscriptions will open in front of you. Those users you have marked with a tick will be added to your Close Friends list.
When you're ready just tap Done.
This way you can always control who will see your Stories and limit the number of people for whom your content will be available.