Chatting in Instagram Direct, as part of a personal or group conversation, involves the ability to respond to specific messages. The user cannot just write the text of his message in the chat but can respond to a specific message of another person in Instagram Direct written earlier.
What do you need to reply to a message on Instagram
Instagram is an entirely visual platform. Unlike Facebook, which relies on both text and pictures, or Twitter, which relies on text alone, Instagram's sole purpose is to enable users to share images or videos with their audience.
Did you know you can reply to an Instagram Direct Message with a photo or video? Instagram is loaded with many features, it gives you an opportunity to chat with people and see their exact reactions, as they can send you a video or photo reply along with visual elements that are usually reserved for Instagram Stories.
It's a great experience, instead of writing "ha-ha" you can send back a video where you laugh when a friend sends you something funny to capture your most natural reaction or send an image from your gallery that fits the mood.
The information below will help you to understand how to use the new visual reply feature in your Instagram Direct Messages.
How to reply to an Instagram Direct message with a photo or video
If you want to send a reply with a picture or video and let the person with who you are communicating see your natural reaction, you should follow the steps below which are mentioned below:
First of all, you should head to your Instagram Direct Messages, then, you should open the chat with the person you want to reply to.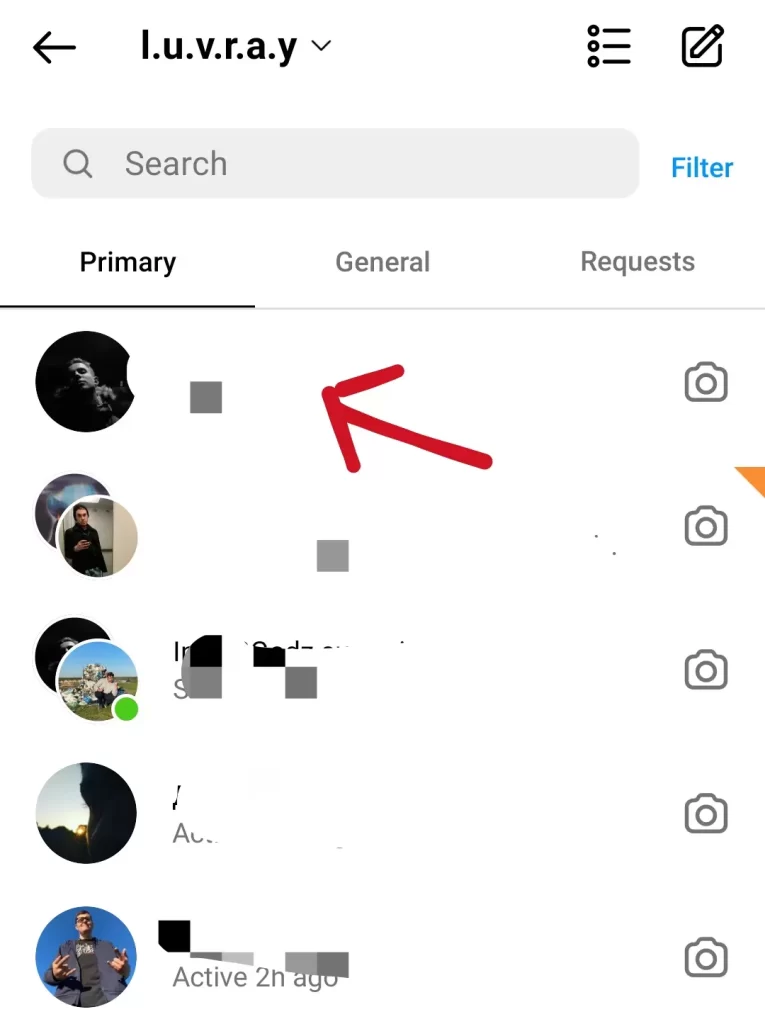 In order to send a photo or video as a reply, you sould click on the camera icon which you may find at the bottom-left of the screen and capture your image or video.

In order to select the video or photo from your gallery, you should click on the picture icon which is located on the bottom-right of the screen.
There will be displayed three options at the bottom of the screen: View Once, Allow Replay and Keep in Chat. The reply is automatically set to Allow Replay. In case if you want to restrict the person to replay your response after they have viewed it once, you should choose and press the option you prefer.
In case you want to send your reply not only to one person but to a group of people, you should click on Send to others in the bottom-right corner of the screen.
If you'd like to download your reply, tap the icon with a downward-facing arrow at the top of the screen. This will save your image or video on your phone.
What you can do more with your visual reply
The visual reply feature has similar functionality to Instagram Stories. This includes all the usual creative options to spruce up your reply.
You can add a GIF, music, stickers, and a whole lot more. You can also add text to your selfie. In order to do that, you should tap on the screen and type. So, the process is similar to uploading an Instagram Story. To access more features, simply swipe up and play around.
By extending the same functionality in messages that you're accustomed to in Stories, Instagram gives you the ability to engage with your friends and followers privately the same way you would publicly in Stories.
In this way, your private chats may be more interesting and informal. This will give you an opportunity to fully enjoy all the features of the Instagram.
In expanding its interactive features to Direct Messages, Instagram is taking another page from Snapchat's playbook.
And this isn't the first time either. Instagram Stories, after all, is a copycat version of Snapchat Stories that expire after a day.
What new interactive features are added to Instagram
Instagram continues to add some new interesting features that will involve more and more people using the app. One of its 2021 updates includes visual replies to messages, letting you send a video or photoreaction to messages.
In adding more interactive features to its platform, Instagram takes on the video-sharing app Snapchat, which offers similar functionality. As in Snapchat, those messages won't be available all the time, they are limited. With these Instagram replies, you can set them to expire.
All in all, Instagram is a perfect social media for entertainment. It's full of features that may make it interesting to chat with your friends. For example, you even can watch movies together while you are on different ends of the Earth.
What possible problems can arise when replying to a message on Instagram
And now let's talk about why you can't reply to a message on Instagram. Absolutely any user can encounter problems of this kind.
The first thing to check is the quality of your network connection. If you have a bad Internet, a weak signal, you may have trouble sending outgoing messages. Do you add the desired text or files, but they hang up and don't go away? Most often this is due to a failure of the Internet connection.
Try rebooting your device, and enter air mode for a while. Make sure you have enough money on your account – and check the remaining traffic on your tariff. Maybe you have run out of GBs.
The second reason why you can't reply to a message on Instagram is that you haven't updated the app in a while. If you use an outdated version, it's time to download and install an update.
You can download the update via Google Play or App Store, it's absolutely free. Keep in mind that a timely update protects you from bugs, bugs and vulnerabilities, and gives you access to new features and functionality.