If your Vizio TV gets stuck in demo mode, it displays its features similar to a store display. This can be annoying at home, but you can get out of it.
Turn off Demo Mode on Vizio TV with the remote control – On the demo screen, press the Back or Exit button > Press Exit Demo
To turn Vizio demo mode off without a remote – Reboot your TV > Press the Input button on the back of the TV during the boot process.
To exit demo mode on Visio TV without Input button – download the Visio Mobile app to use your Smartphone as a remote control > Follow the steps above.
To never show demo mode again – on the remote control, press Menu > System > Reset & Admin > Store Demo > Disabled.
How to turn off Demo Mode on Vizio TV

Store or Demo Mode is utilized in retail showrooms to showcase a TV's best features and attract potential buyers. But I'm sure you don't need it at home. To turn it off, follow these steps:
First, restart your Vizio TV using a remote control or side button.
After that, Demo Mode is turned on your Vizio TV; just press the Back or Exit button.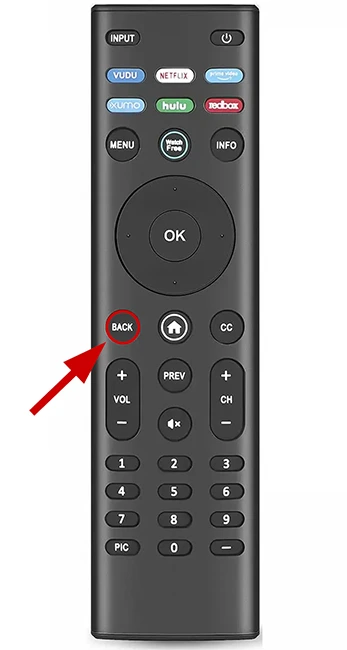 Choose Exit Demo to disable Demo Mode.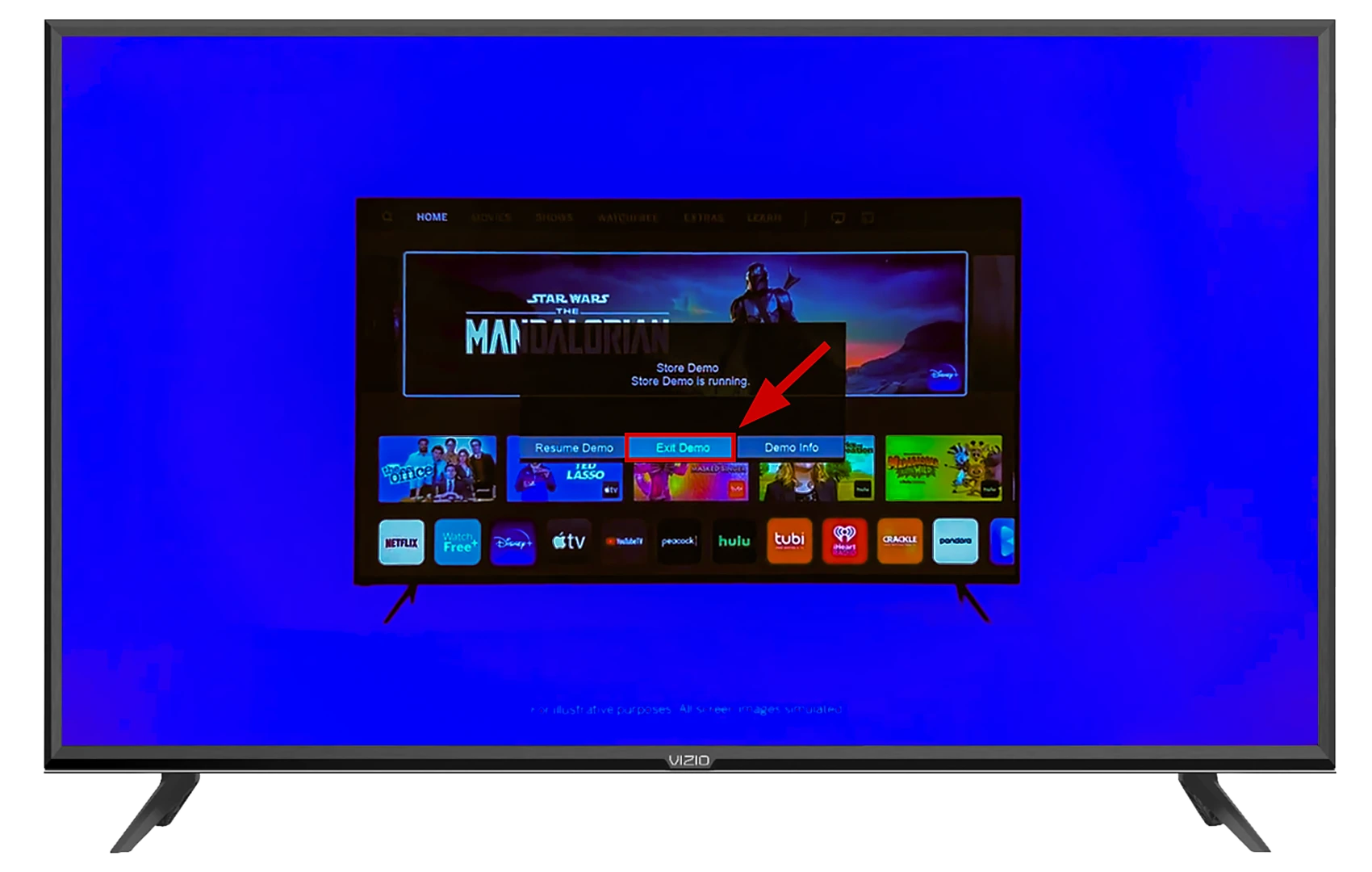 As you can see, turning off the Store or Demo Mode on your Vizio TV is not so complicated. All you have to do is to press a couple of buttons.
How to get Vizio TV out of store demo mode without remote
This method will allow you to exit demo mode on your Vizio TV without the need for a remote control. Additionally, it can help resolve the issue if your Vizio TV is stuck in demo mode. Just follow these steps:
Turn off the TV.
Unplug the power cord from the outlet and Wait for 30 seconds
Plug the power cord back in.
Turn on the TV. A message across the top states, "Store Demo is launching to cancel. Press and hold the input button on the back panel or on the basic remote."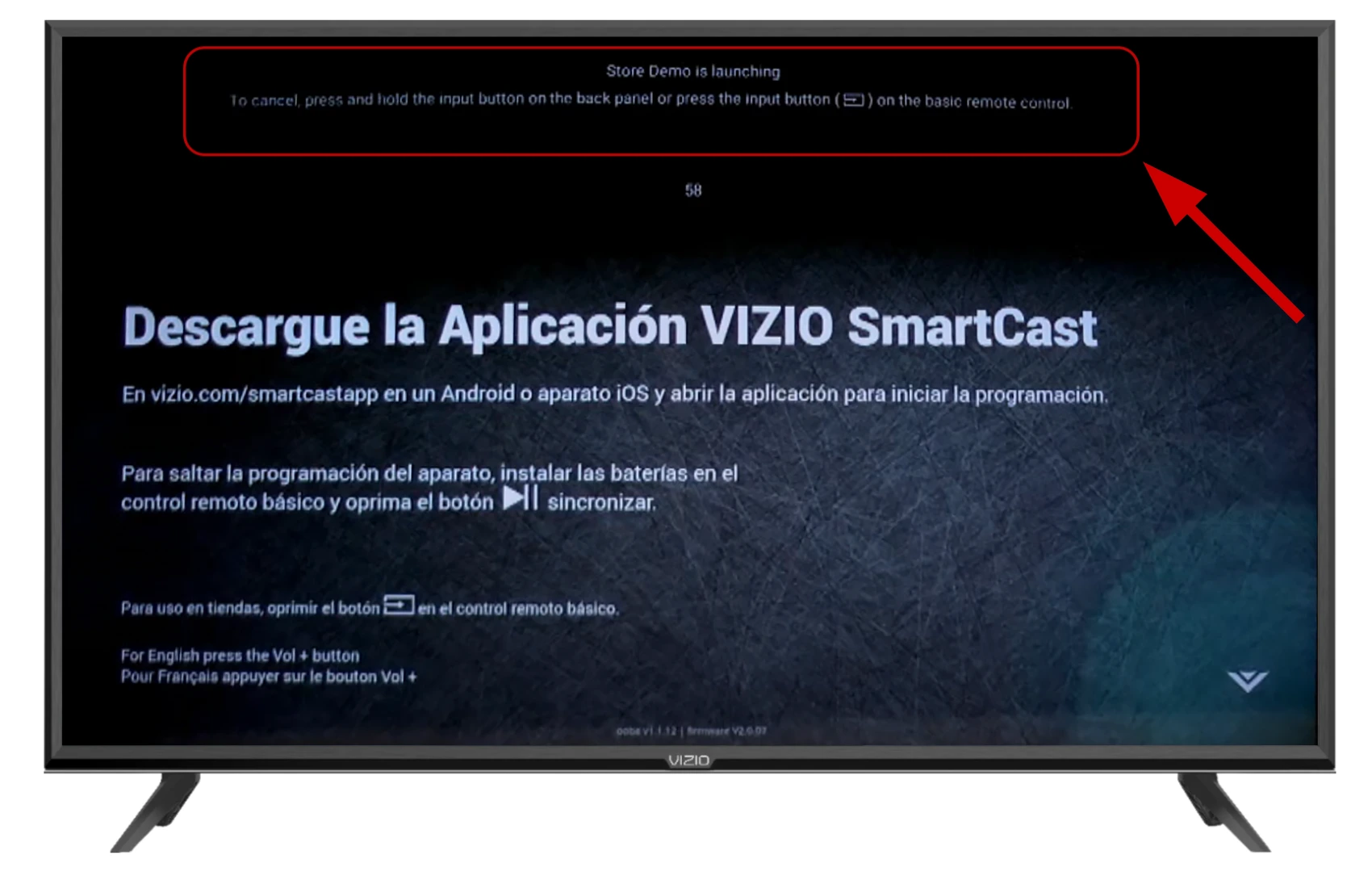 Quickly press the input button at the back of the TV.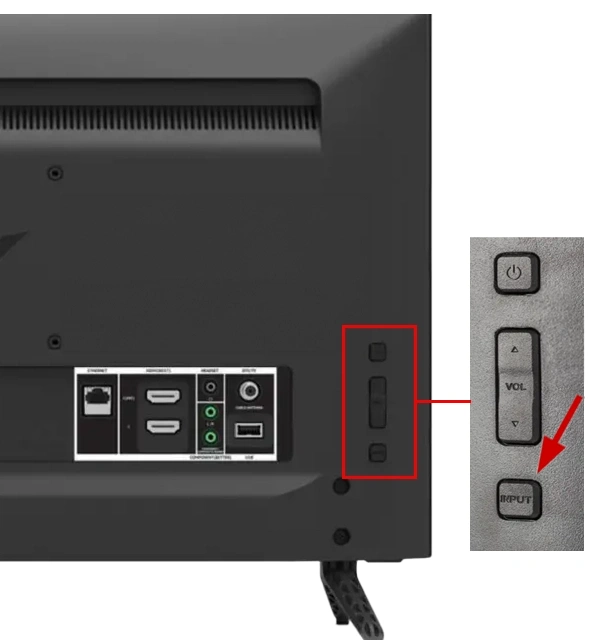 Wait for the TV to return to normal (usually within 30 seconds).
How to exit store demo mode on Vizio TV with only a power button
"Some Vizio television models come with only an 'Off' button on their control panel, making it impossible to use methods that require an 'Input' button to exit Store Demo Mode. However, there's still a way out: you can utilize the Vizio mobile app to accomplish this task:
Launch the Vizio mobile app and tap the Select Device button located at the top of the screen.
Click on the Get Started button.
Locate and select your Vizio TV, then tap the plus sign (+) to proceed.
A unique code will be displayed on your Vizio TV screen. Enter this code into the designated field on your mobile phone.
Upon successful verification, the app will automatically transition to remote control mode.
You'll find the Input button in the upper left corner of the app interface. Alternatively, the Back button is at the screen's bottom.
You can now proceed to follow the steps outlined in the original guide, using either the virtual remote's 'Input' button or the 'Back' button as needed.
Something didn't work? You can watch this video to see how to connect your Vizio app to your TV.
Once you have completed these steps, you will disable Demo Mode on your Vizio TV without remote.
Vizio store demo keeps popping up – how to fix

To stop the recurring appearance of the Vizio store demo, you can deactivate it within your TV settings:
Press Menu button on Vizio remote.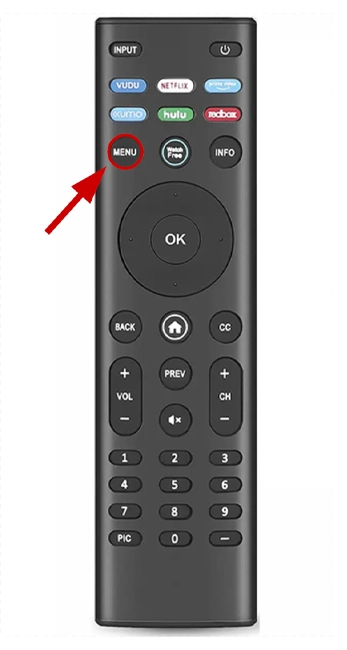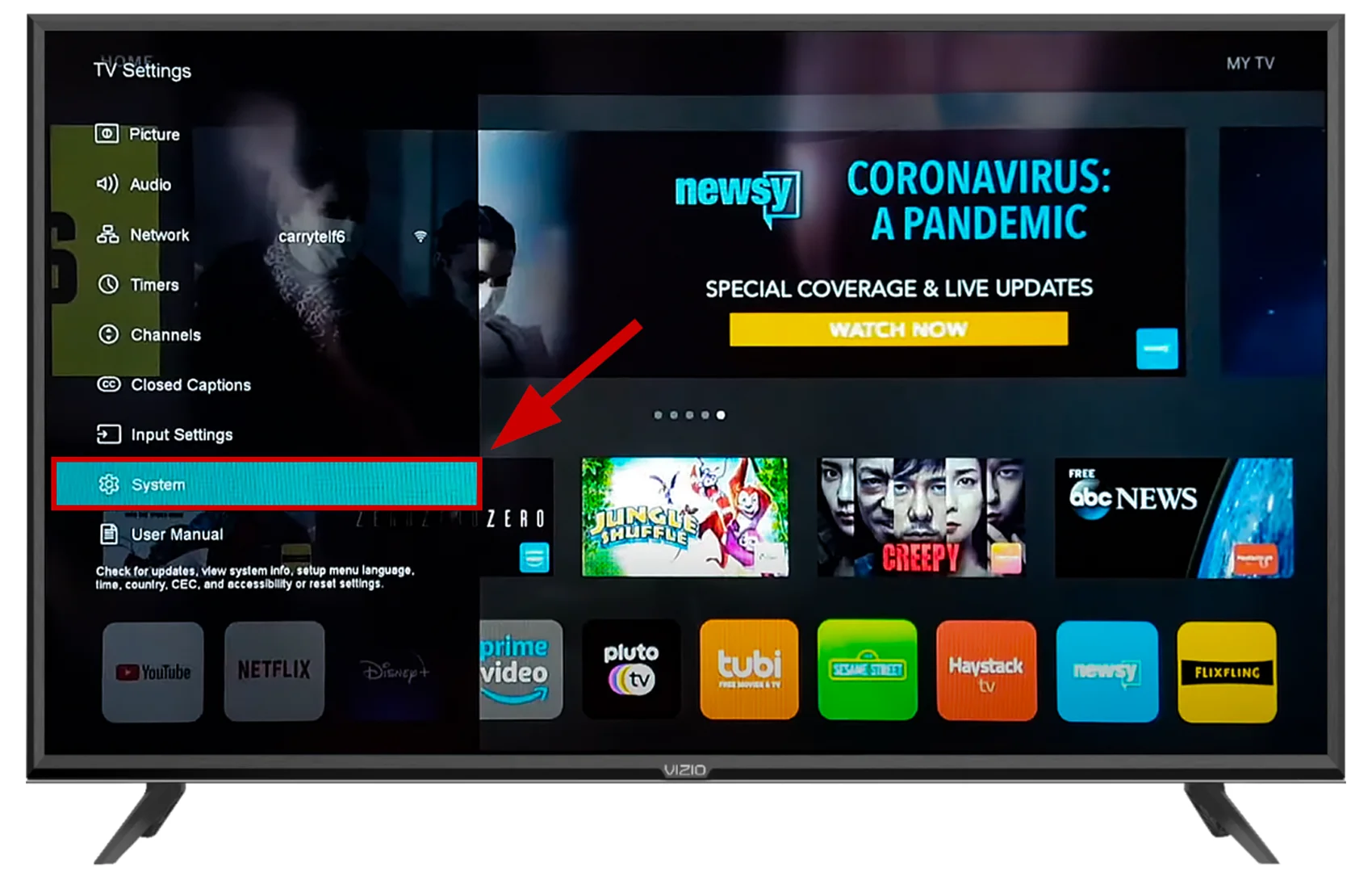 Select Reset & Admin option.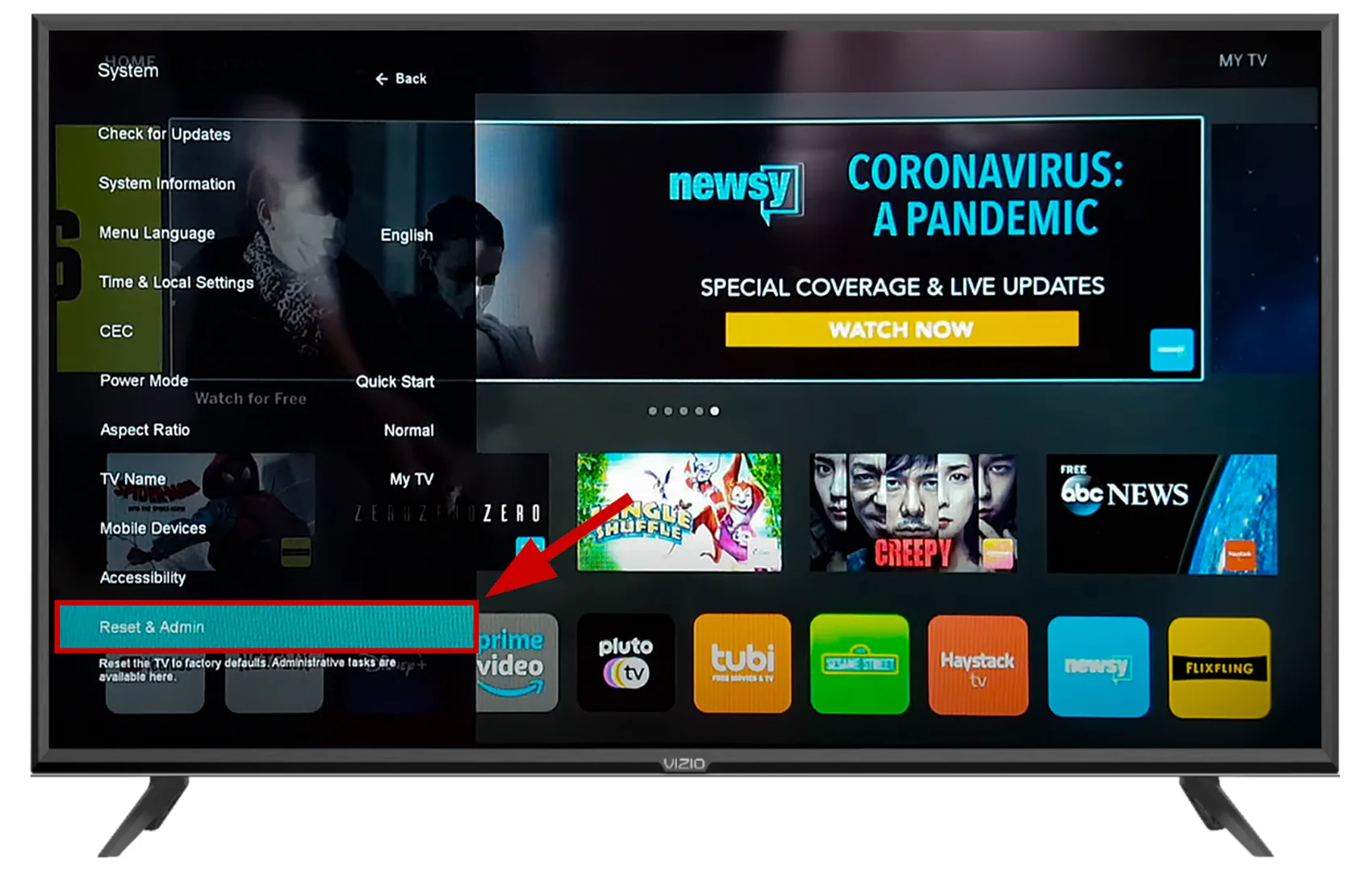 Scroll down, and select Disabled near Store Demo.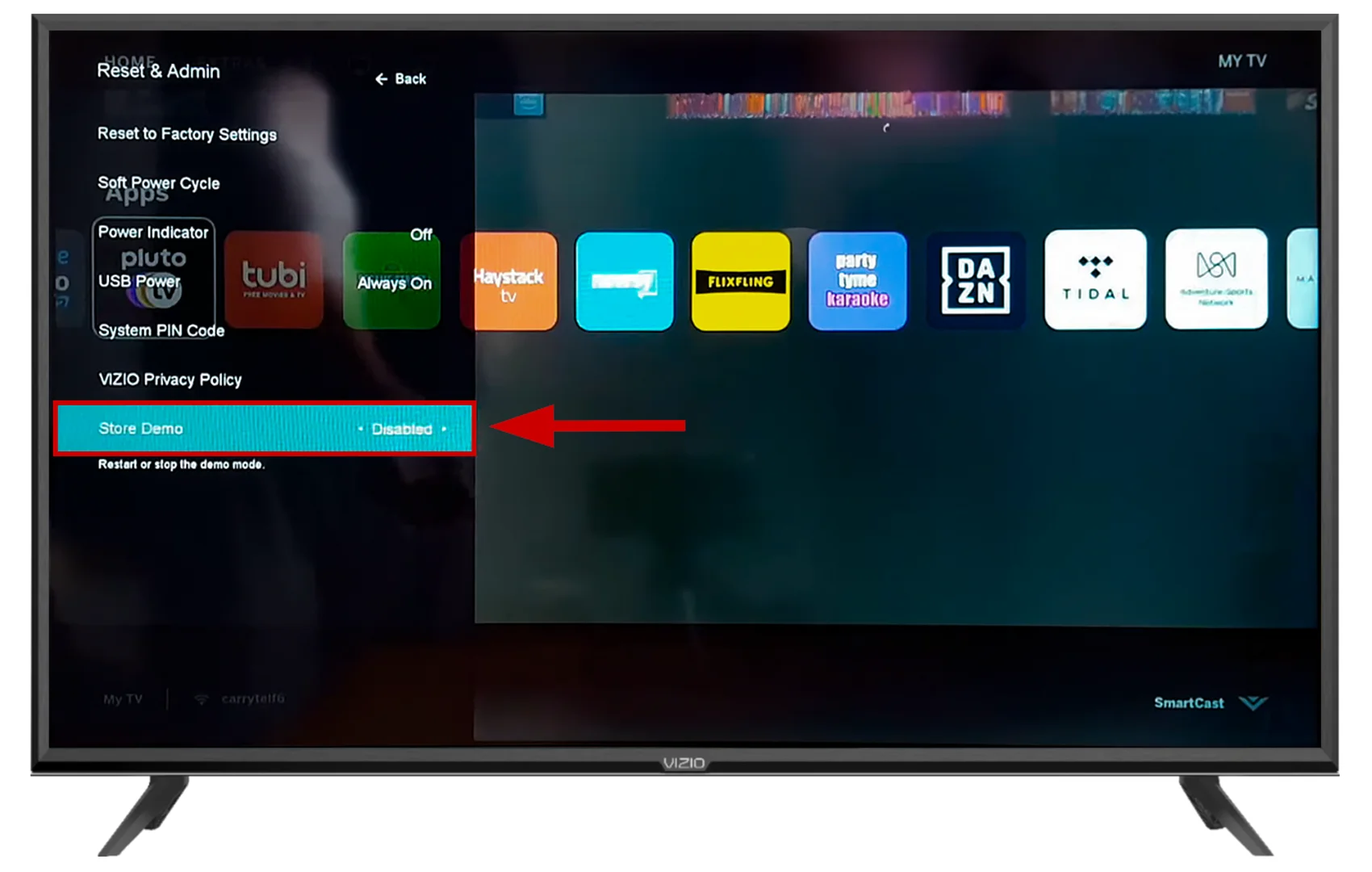 The store demo mode will cease to appear from now on.