Roku streaming devices can turn your TV into a Smart one. However, they can be used with Smart TVs as well. The reason why a lot of people are choosing Roku is that these devices give you access to hundreds of channels, including live channels like CNBC, Fox News, or ABC, streaming services, like Disney Plus, HBO Max, or Netflix, and even apps like YouTube or Spotify.
All Roku players come with Roku remote and it should be working properly right out of the box, but sometimes your Roku device isn't responding. Another situation – you've replaced your Roku remote with the new one and need to pair it to your device.
If that's your case – I'll explain how to fix this.
How to pair your Roku remote manually
First of all, start with checking the batteries in your Roku remote and make sure they have enough charge. Now, do the following:
Unplug your Roku device and keep it out of power for at least 3 minutes.
Plug your Roku device back.
Keep the Roku remote as close as possible to your Roku device
Remove the battery compartment and remove the batteries out of the Roku remote.
Keep the removed for 2-3 minutes and then put the back.
Press the pair button in the bottom of battery compartment.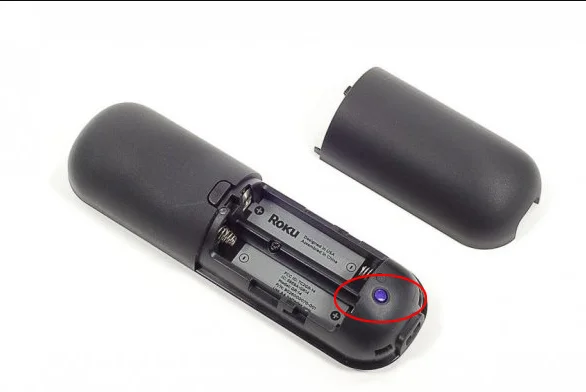 Wait for around 20-40 seconds until the light on Roku remote stops flashing and the message on screen will appear.
Now, your Roku remote will get paired and you can use it.
How to use the Roku mobile app as the Roku remote
In case your Roku remote isn't working (for example the batteries charge is too low), you can use Roku mobile app as the Roku remote. Here's what you should do:
Make sure your Roku device and smartphone are connected to the same Wi-Fi network.
Open the app and sign in with your Roku account credentials.
Tap the Devices tab in the bottom.
Find your Roku device among the list and choose it.
Choose Remote.
Now, you can use your Roku mobile app instead of remote. That's quite convenient, by the way, but I prefer to use the physical remote.