Many users have just recently upgraded to the operating system Windows 11. Since a lot of things have changed in this system compared to its previous version Windows 10, many users often ask different questions about the functionality of this operating system. For example, some people wonder how they can install the latest update for their Windows 11. It's actually quite easy and it takes you just a few minutes.
What you need to download and install the latest Windows 11 update
Not so long ago the world saw a new version of the most popular operating system in the world – Windows 11. Most of the users liked it and already tens of thousands of people are updating to the latest version of Windows.
Windows 11 brought quite a lot of changes, most of them are visual as Microsoft has changed the look of the operating system compared to its previous iteration. The design has become more minimalistic and simple. In addition, it has become more rounded and modern.
In addition, many software elements of the operating system have been updated. Now the system runs faster, and many programs run faster and work more stable. In this case, Microsoft managed to break their rule when they had a successful operating system every second time.
And yet in our world nothing is perfect. Windows 11 works quite well but sometimes there are still problems and updates come out which can fix that. Like any other software Windows 11 needs to be updated regularly.
However, many users who have just installed a new system may wonder how exactly they can update. In fact, there is a built-in function for this and it's quite easy to do. You will literally need a few minutes to do it.
Why you need to update your Windows 11 PC regularly
People often ask the question, why do you need to update if the system is working correctly and they're happy with everything? In fact, it's not that simple and there are some pretty important reasons for update.
First of all, regular updates will give you access to various new features and technologies that Microsoft is adding to their operating system. This can be a feature that is useless to you, but it can also be a fairly necessary update that can improve your user experience. For that, you should check the list of new features that the update brings
On top of that, another important reason to update your operating system regularly is to improve optimization. The fact is that Windows 11 is still a fairly new operating system, it has a number of flaws such as different bugs and performance issues, especially on weak computers. Most of the time users don't encounter performance problems, but if it happens, Microsoft tries to fix such problems as soon as possible.
In this case, you just need to download the latest update if there is a bug that annoys you or prevents you from using your operating system.
Maybe the most important thing you need to consider if you decide you don't want to update is the regular security updates. Computers are actually quite vulnerable devices for hackers. That's why developers are constantly trying to improve the security of their operating systems. To do this, there are regular security updates that users have to install to get rid of various vulnerabilities Microsoft has found.
How to download and install the latest update on Windows 11
If you decide that you urgently need to check for an update and install it, it's pretty easy to do. To do so, you just need to follow these simple steps:
First, go to your PC Settings. You can do that with the Start button and then enter Settings in the search box.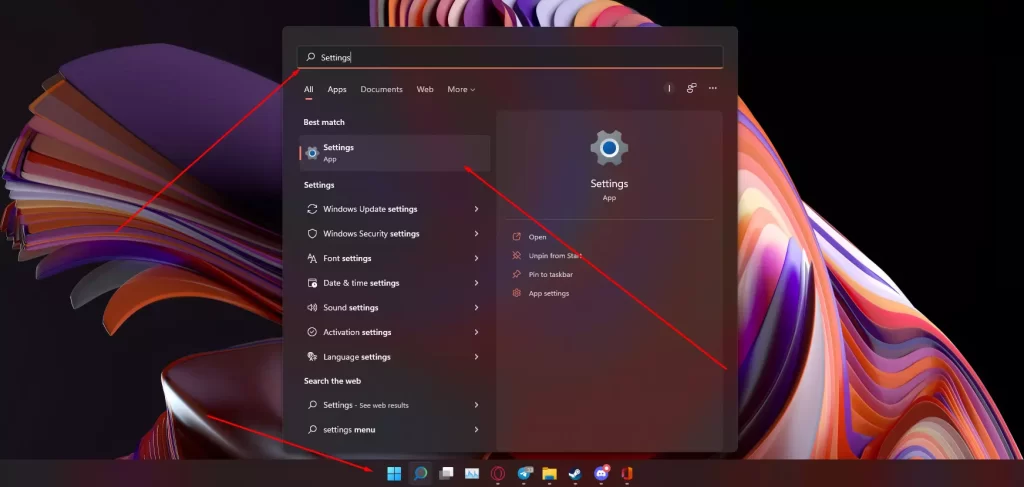 Once you have your PC settings in front of you, you need to go to the Windows Update tab, it's on the left side of the window, at the very bottom.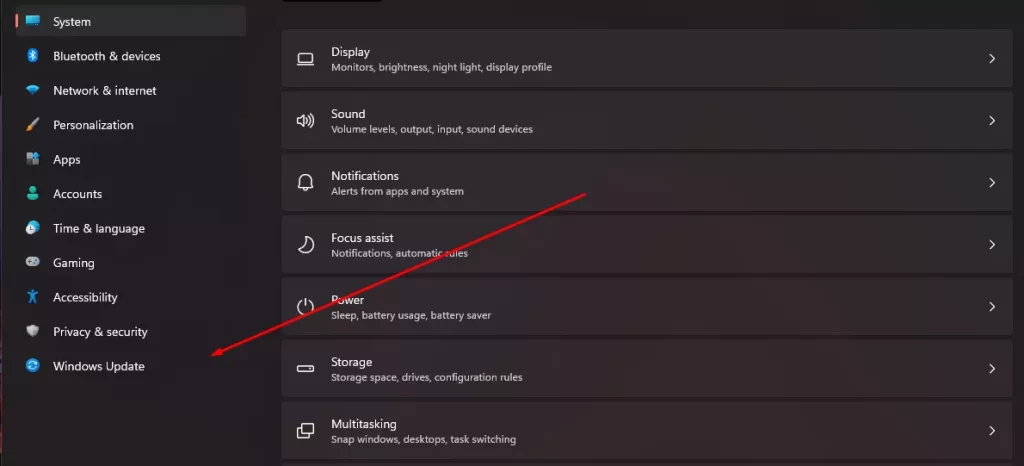 Here you can click on the Check for Updates button to search the web for the latest updates for your system.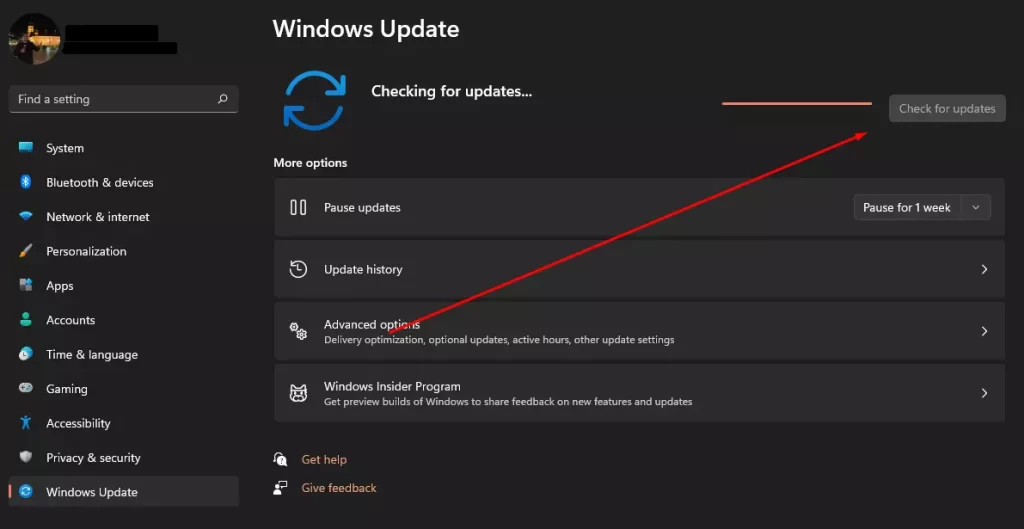 If the system detects an update that is available for download, it will start installing automatically.
Note that if you want to pause automatic updates on your PC, you can find the Pause updates option below. You can pause your updates for up to 5 weeks.

As you can see updating in Windows 11 is quite easy to do and you will literally need a few minutes of your free time.