Are you ready to say goodbye to your Reddit account? Whether you're worried about privacy, want to start a new online life, or want a break from the social media platform, deleting your Reddit account is simple. You can do it both using the website or mobile app.
However, there are still some conditions to be aware of before removal. First, this won't delete your Reddit posts or comments on other users' content. Those contributions will still exist on the platform, but your username will be replaced by "[deleted]." So think about removing them too beforehand.
What's more, if you have a Reddit Premium, deleting your account won't automatically cancel it. You will need to cancel your subscription separately through your payment provider.
Well, let's get started!
How to delete a Reddit account via the website
If you prefer removing your Reddit account via the website using your computer, follow these steps:
Visit Reddit and sign in to your account if necessary.
Then click your profile icon at the top right corner and select User Settings.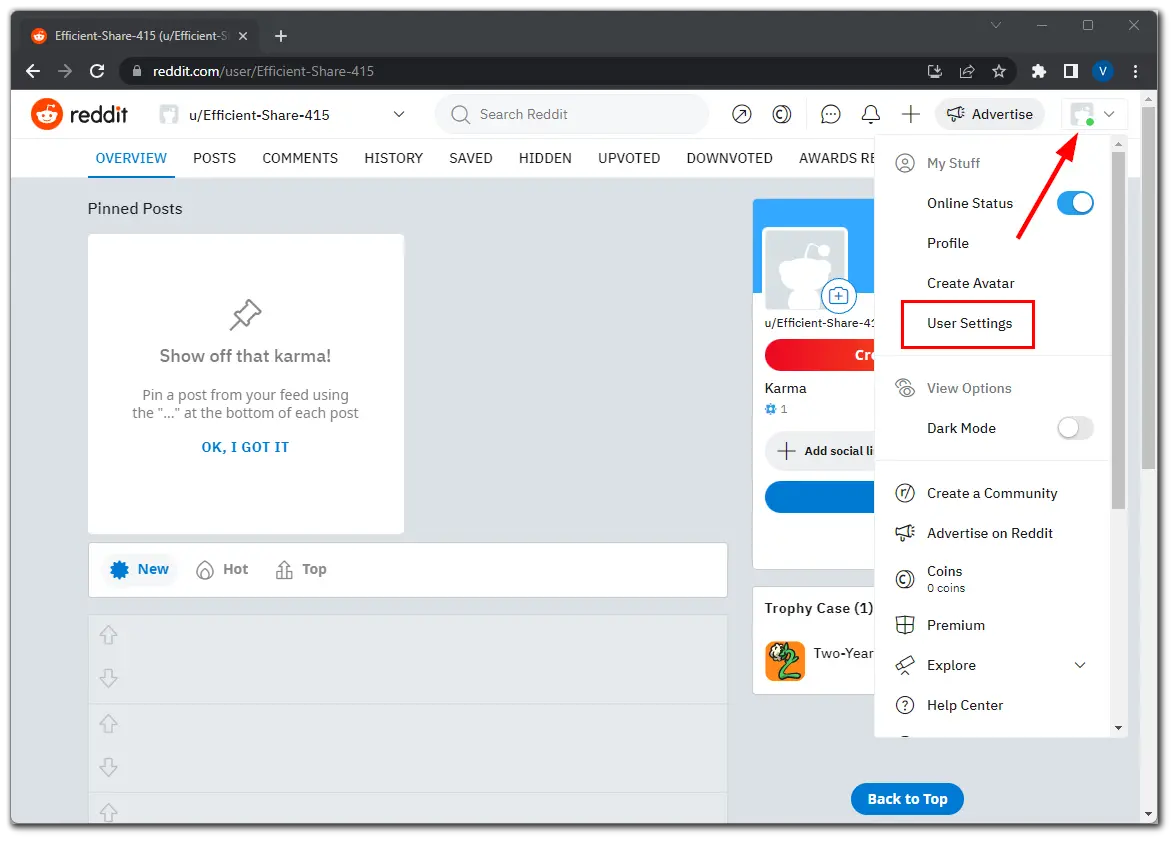 Select the Account tab and scroll to the very bottom of the page.
Click Delete Account.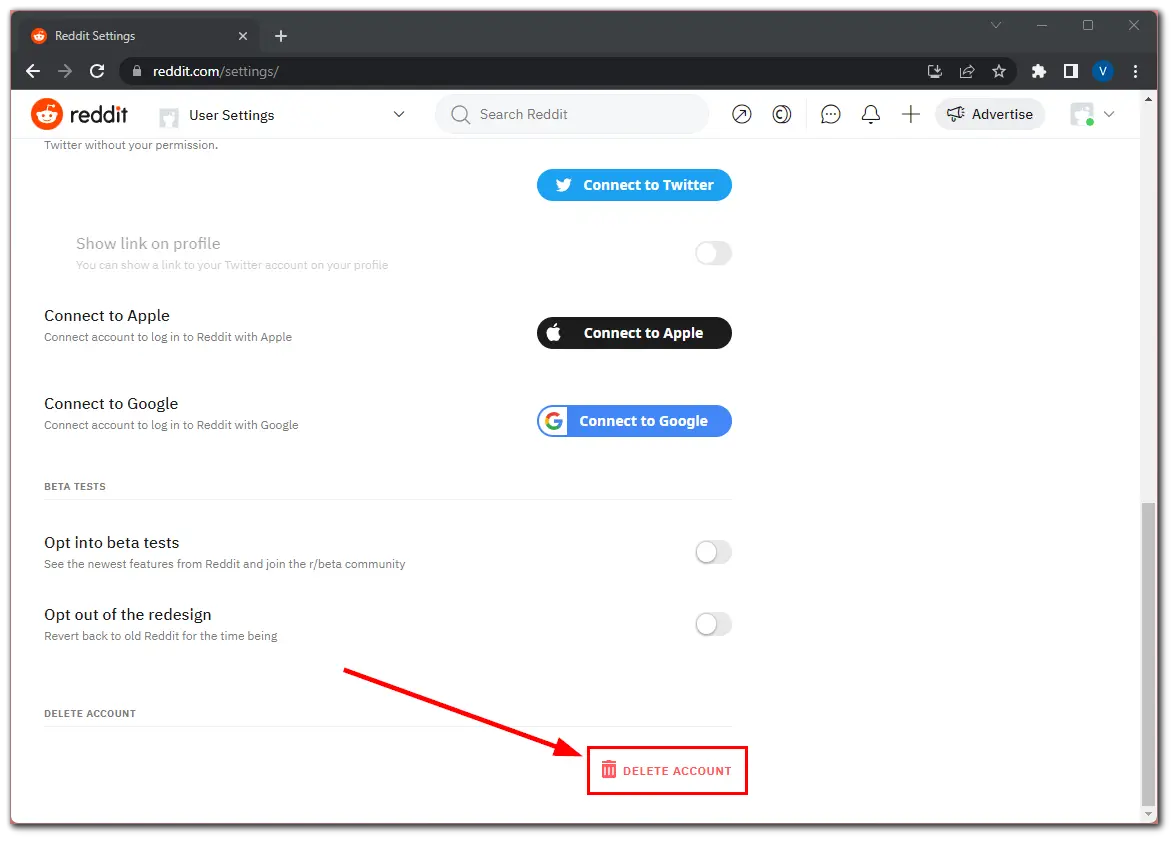 Finally, enter your Username and Password to verify it's you, check the box, and click Delete.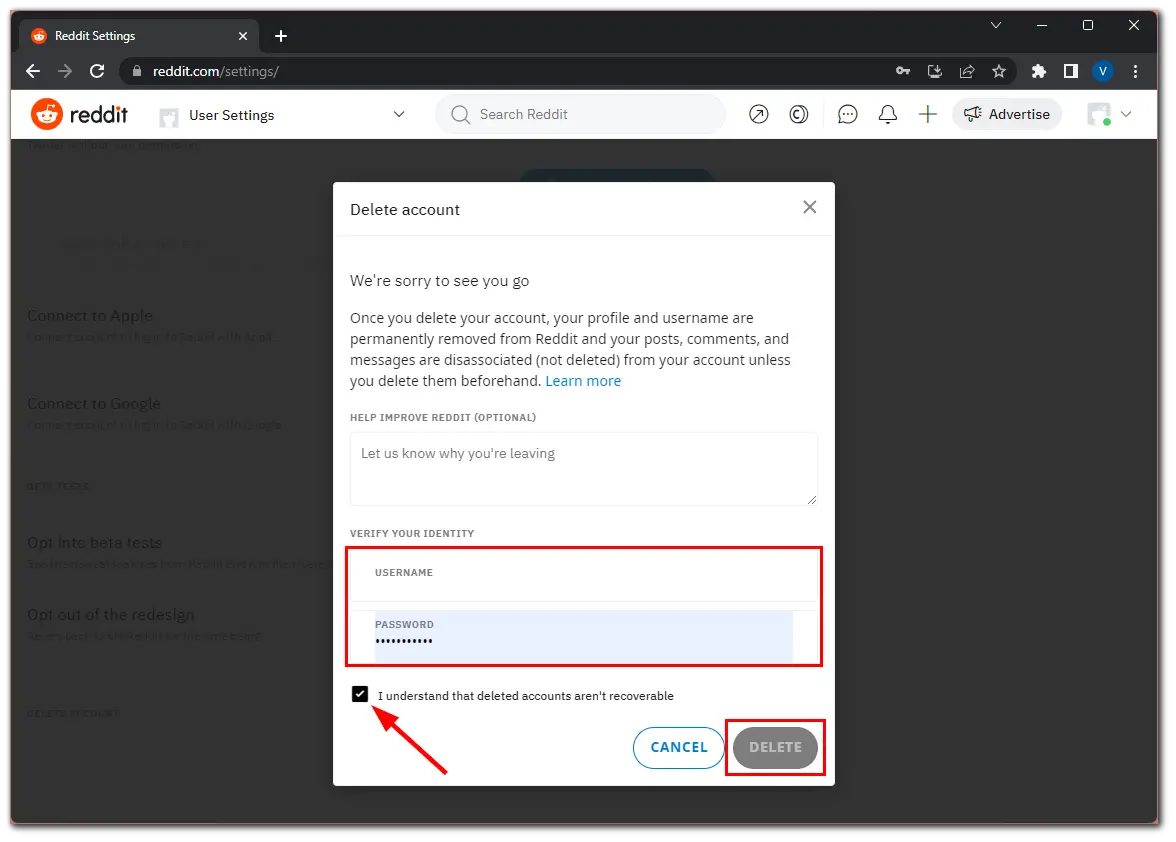 After completing the previous steps, Reddit permanently deletes your account and all associated data. You will be redirected to the Reddit homepage. If you try to log in with your deleted account's credentials, you will receive an error message indicating that the account no longer exists.
How to delete a Reddit account via the mobile app
If you want to delete your Reddit account using the app on your mobile device, here's what you should do:
Open Reddit and sign in to your account if needed.
Next, tap on your profile icon at the top right corner of the screen and select Settings.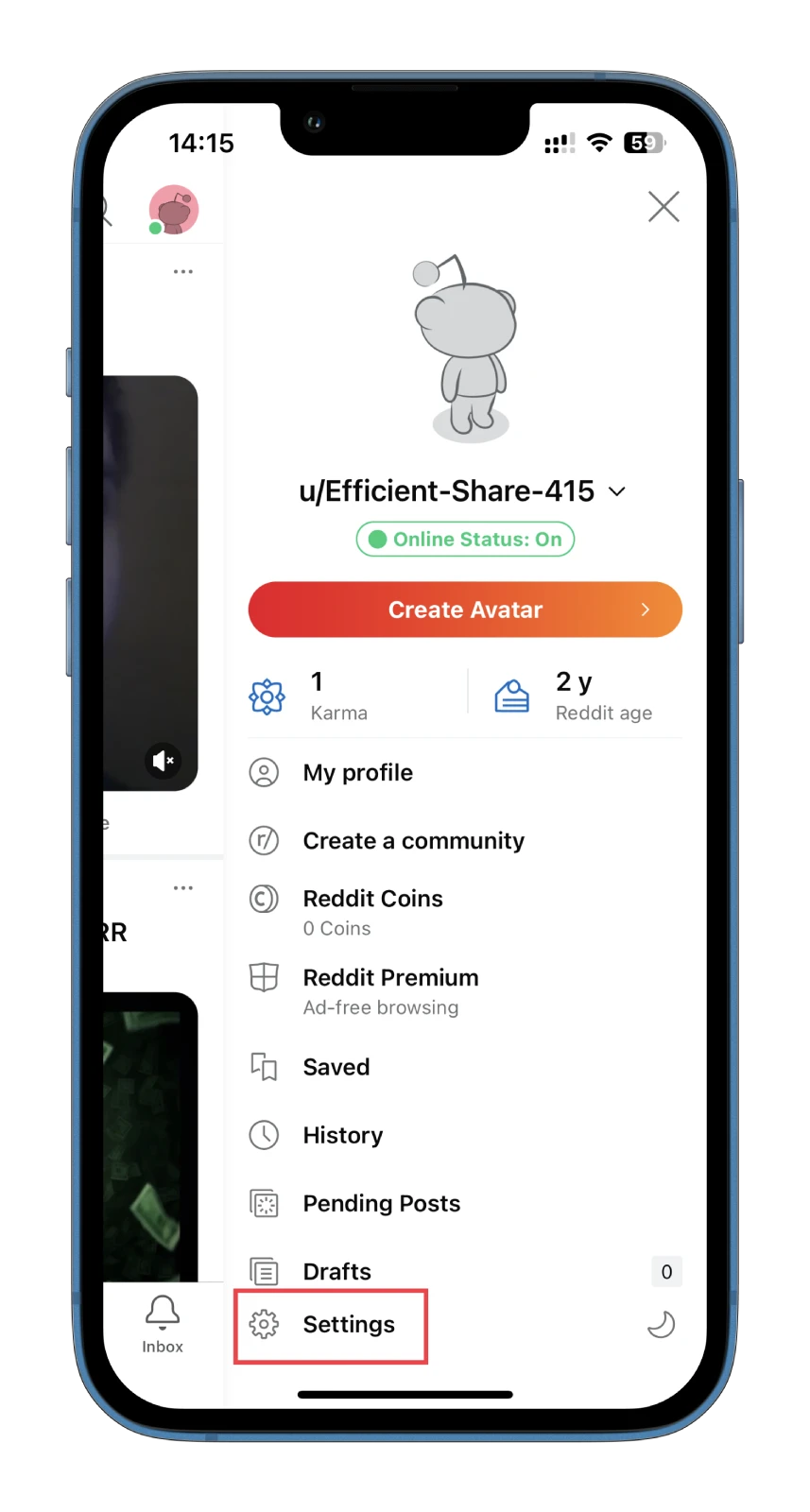 Scroll down and tap Delete account.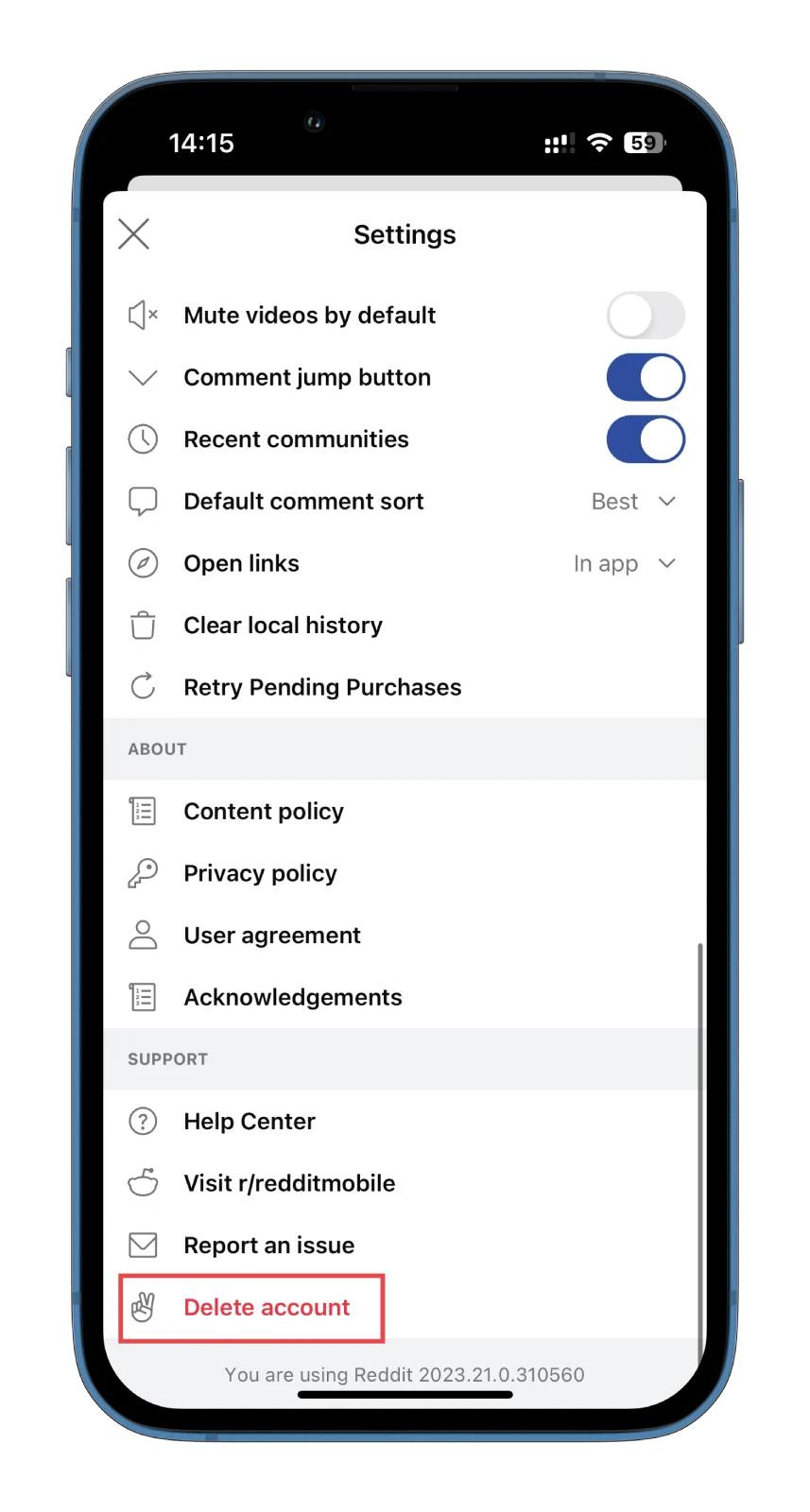 Finally, confirm it by tapping Yes, Delete.
That's it. Although deleting a Reddit account is a straightforward process, remember that you won't be able to recover your Reddit account after it.
Why can't I delete my Reddit account?
If you consistently face errors while attempting to delete your Reddit account, various factors could contribute to this issue. Here are a few aspects to consider and verify before proceeding with the deletion process:
Correct Credentials: Ensure you use the correct username and password combination when attempting to delete your Reddit account. Double-check for any typos or capitalization errors.
Account Activity: Verify that no ongoing activity is associated with your Reddit account. Make sure you are not currently logged in on any devices or platforms. Active sessions can prevent deletion attempts.
Technical Issues: Check for any technical issues on the Reddit platform itself. Temporary glitches or server problems can impede the deletion process. In such cases, waiting for a while and trying again later is recommended.
If you have addressed these considerations and still encounter errors while attempting to delete your Reddit account, it may be beneficial to contact Reddit's support team for assistance. They can guide how to resolve any potential issues preventing the deletion of your account.