Since the Covid 19 pandemic came into our lives, online video conferencing apps have become incredibly popular. In particular, one of the most popular video calling services is Zoom. It is a simple but quite powerful service for video conferencing. It is notable for its ease of use. You don't even need an account to join a video conference. However, you do need an account to create and host the call. And many users run into some problems when trying to set up two-factor authentication.
If you have never encountered systems for two-factor authentication using special services that generate random codes, you need to sign in to your account. That's when you'll need a recovery code. It will help you access your account if you can't use your authenticator. However, many users don't know how to create this recovery code. Let's take a closer look at how it works.
What is the recovery code for Zoom?
As mentioned above, recovery codes are part of the two-factor authentication system. This system is found in most modern services today, and it allows you to protect your account as much as possible so that no one can access it without your knowledge. This is achieved by the fact that in addition to a password, you will need to confirm your login with an SMS code or authenticator. If you do not have access to these authenticators, you can use a recovery code to log in to your account.
One method of two-factor authentication is verification by SMS code. It's pretty simple. First, you link your mobile number to your account, and then when you log in, you must type in the code you get on your mobile number. It's a straightforward and reliable way to protect yourself.
Another option to protect your account is to verify with authenticators. An authenticator is a third-party program that connects to your account and generates a random code on your smartphone that you will need to enter to sign in to your Zoom Account. In either case, you may need a Recovery Code if you have lost access to one of your authentication tools.
How to get a recovery code for Zoom
The thing is that for you to get the Restore code, you need to set up two-factor authentication. You can do this quite easily and quickly right from the settings. After that, you will have access to the tab with the recovery codes. To enable authentication, you need to:
Open Zoom and log in to your account. Select the My Account button on the main page on the upper right.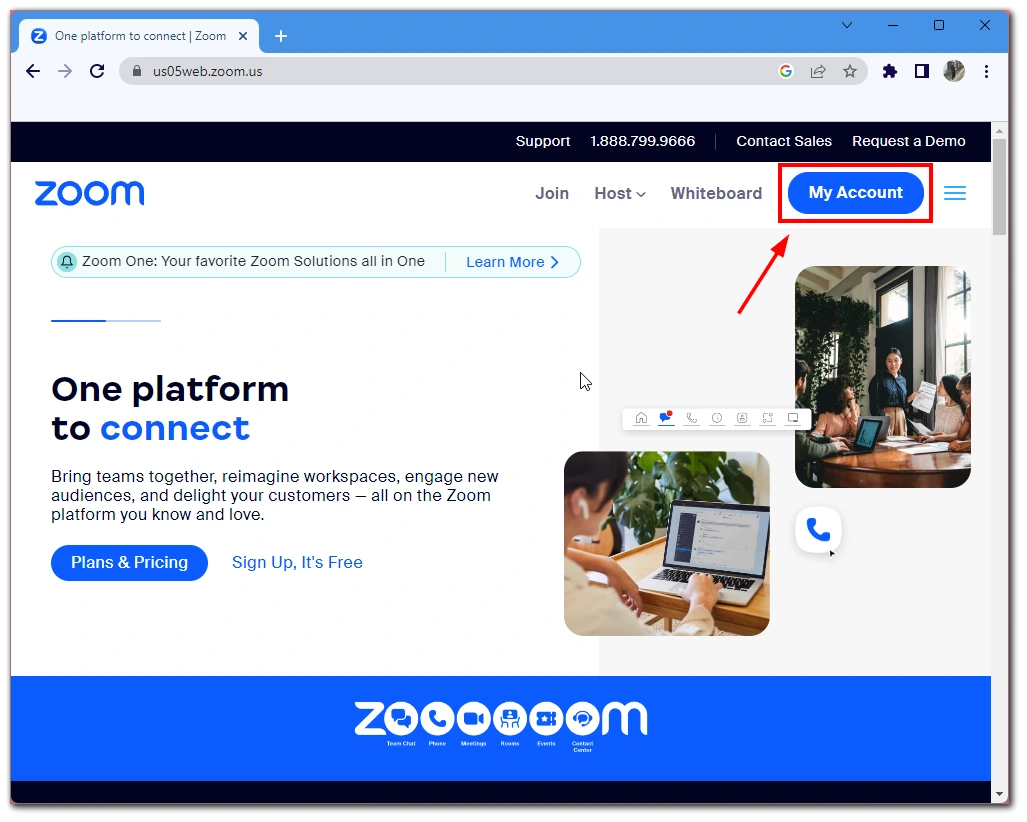 You'll need to go to the Profile tab in your account settings.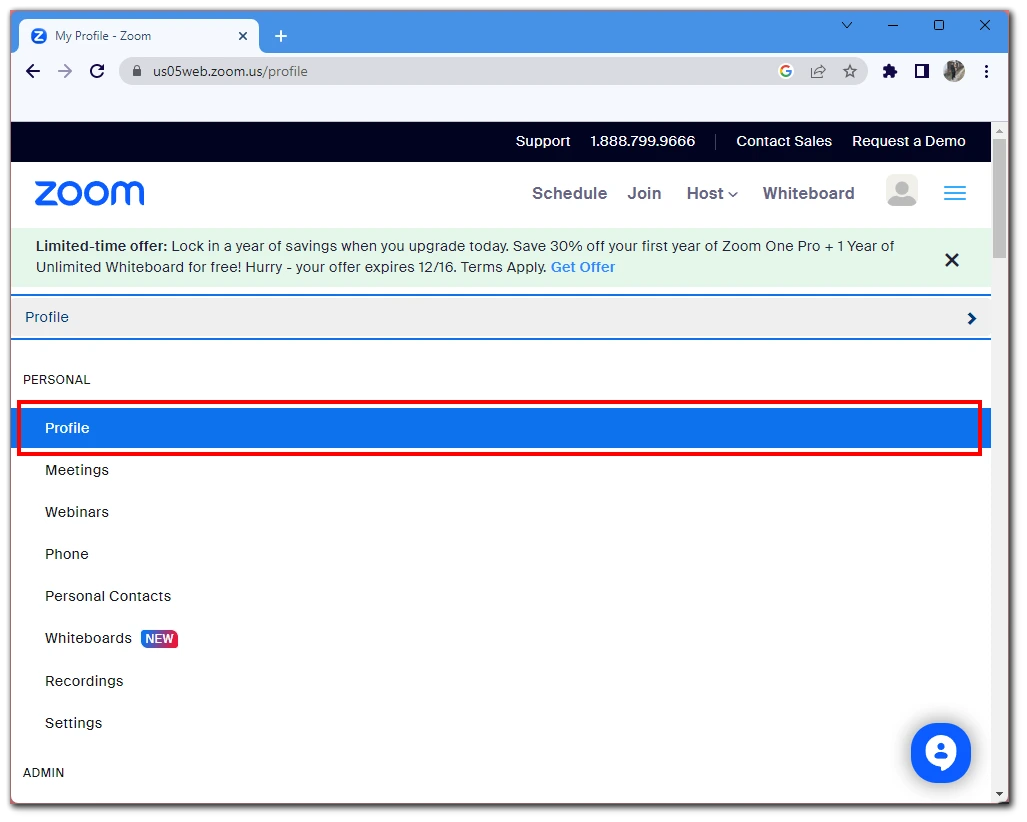 Scroll down and select Turn on opposite Two-factor Authentication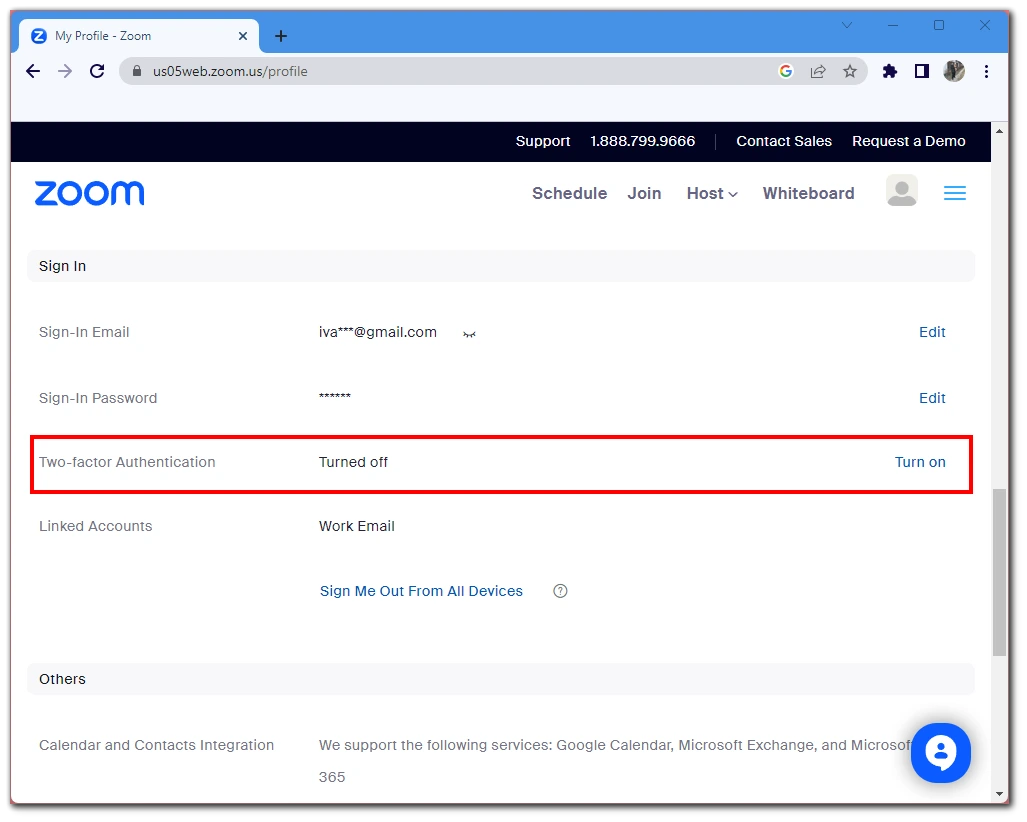 Enter your password to confirm your action.
Next, you need to decide what type of two-factor authentication you want. You can set your authenticator or use an SMS code. In either case, recovery codes will be available once you are set up. So you need to go through the process of setting up two-factor authentication.
After that, you must click View Codes on the Two-factor Authentication tab in your profile settings. To confirm, you need to enter your password.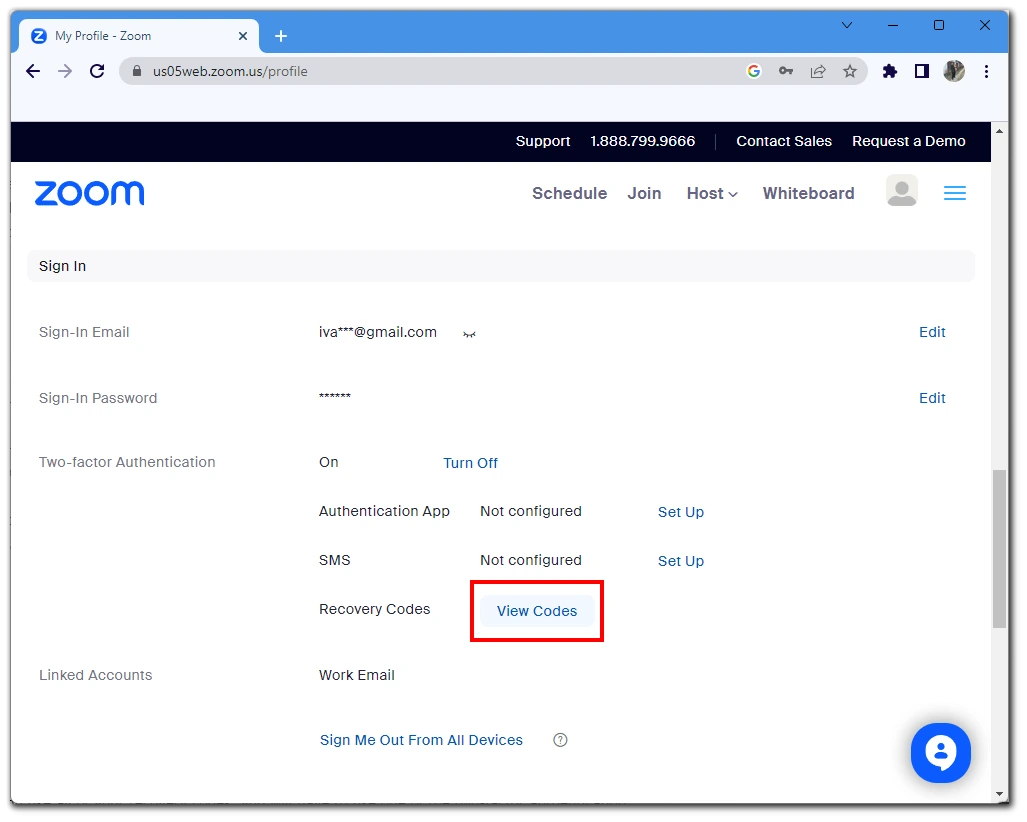 A list of recovery codes will appear in front of you.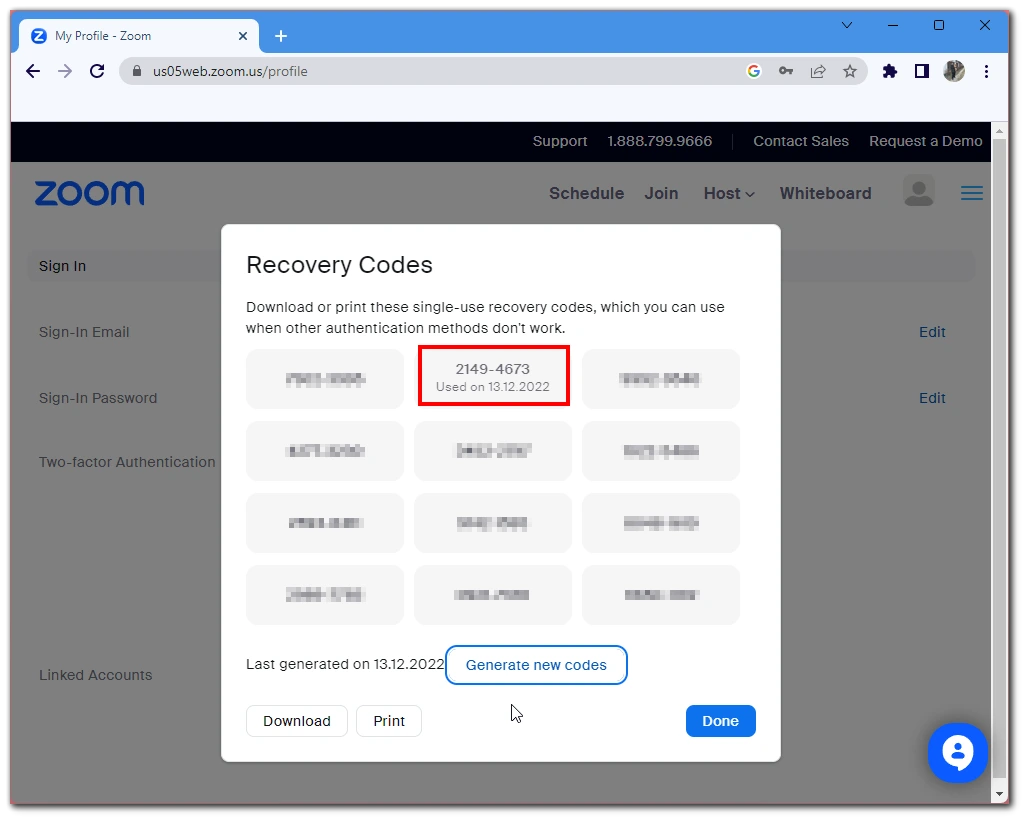 Note that the codes you see in front of you are all one-time codes. Also, if you've used one of these codes, the code will become inactive, and you'll see the date when it was used. Also, note that at the moment, you can only set up two-factor authentication using the desktop version of Zoom in the browser on your computer. Zoom will also allow you to download or print the recovery codes.
How to sign in with the recovery code in Zoom
Once you have two-factor authentication enabled, you must confirm your identity each time you log into your account using random codes sent to your phone or authenticator app. This means that after you enter your password, you will see an additional window that asks you to enter the verification code again.
At this point, you can use one of the recovery codes. To do this, you need to click on the Enter a recovery code button, and you will be taken to the window where you can enter the restoring code. As I mentioned earlier, each of the codes generated by Zoom is unique, and you can only use them once. You should not give the code to anyone else so as not to jeopardize your account.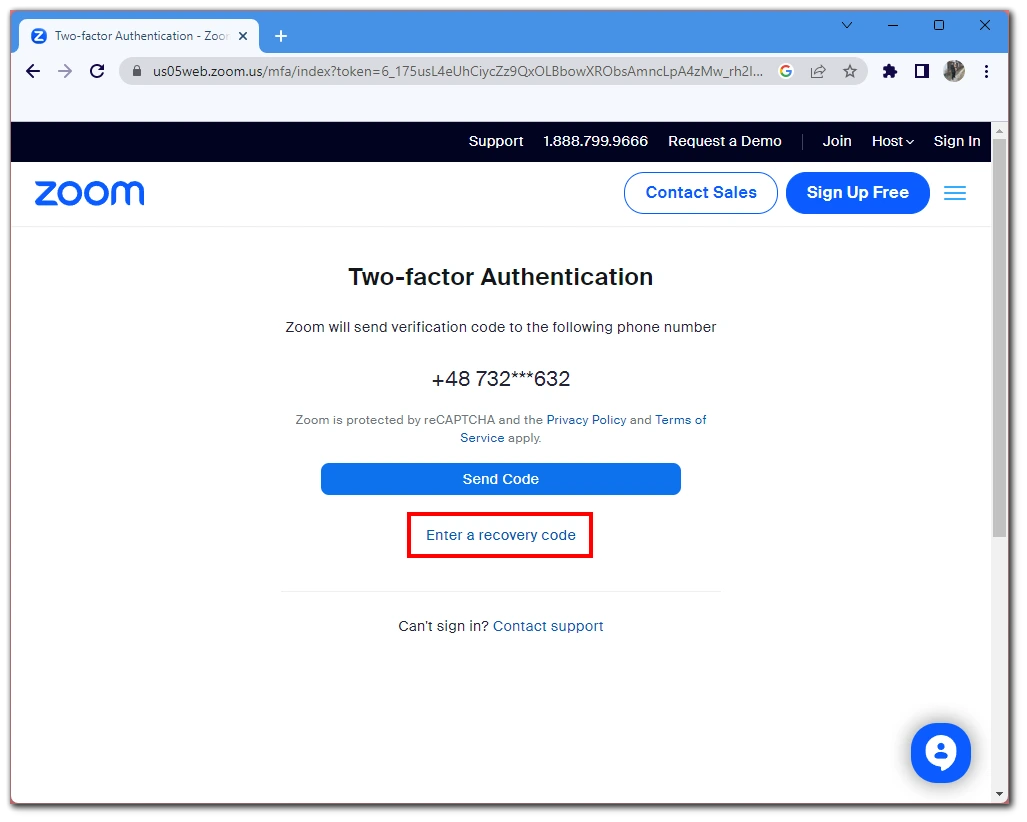 When you use all of your recovery codes, you will have to use one of the two-factor authentication methods. So you should ensure that you don't use every code and lose access to your account.