Have you noticed that Telegram takes up too much space on your iPhone? Telegram can create huge caches that sometimes take up to ten gigabytes or more. However, there is a way to combat this.
Unlike many apps, Telegram has a very convenient way to clean the cache on iPhones or iPads. You can do this directly from the settings within the application itself. Let's take a closer look at this feature.
How to check and clear the cache in Telegram on iPhone
I am attracted to Telegram by the large arsenal of additional features that not all users know about. For example, did you know you can change the Telegram icon on your home screen? Another unique Telegram feature is that you can delete unwanted cache from your iPhone or iPad. To do this, you need to:
On the home page, click on Settings at the bottom right of the screen.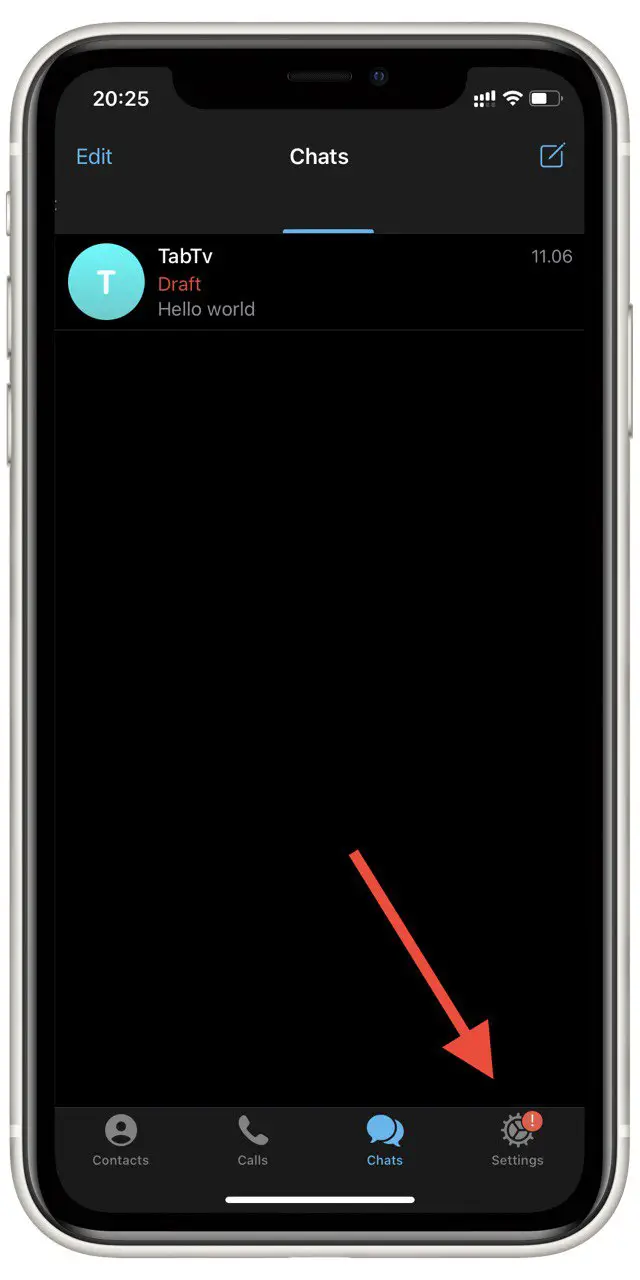 Scroll down and select Data and Storage.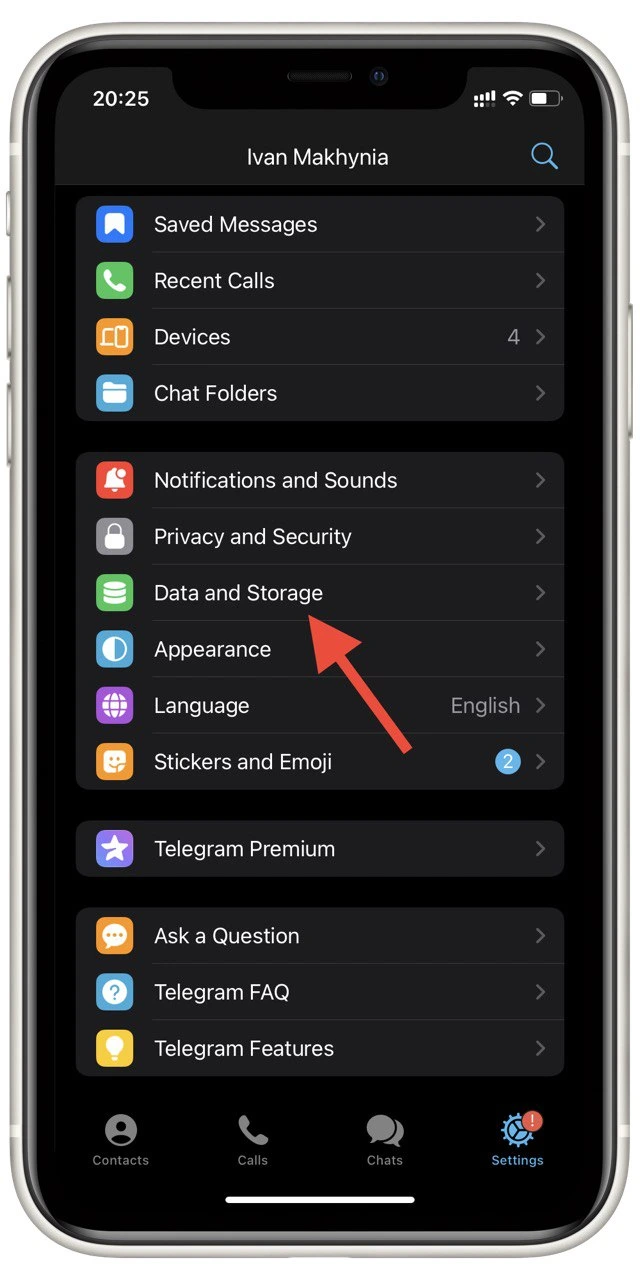 On the next tab, click Storage Usage.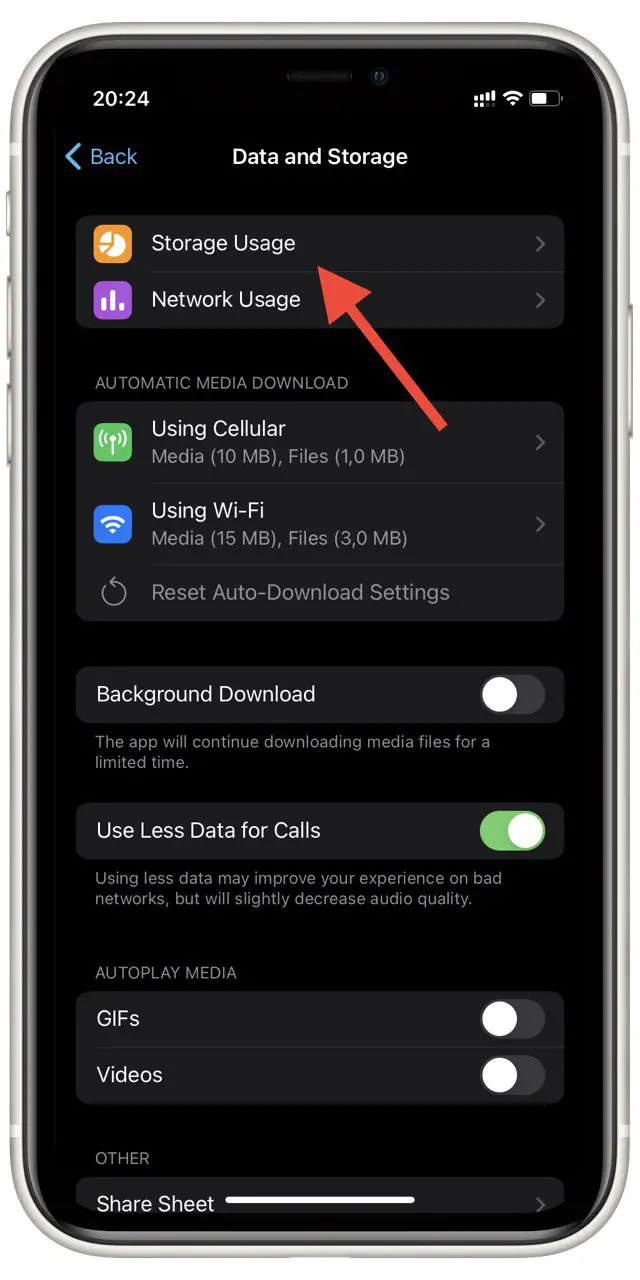 Wait a few minutes for Telegram to calculate your cache size. After that, click the Сlear Telegram Cache button.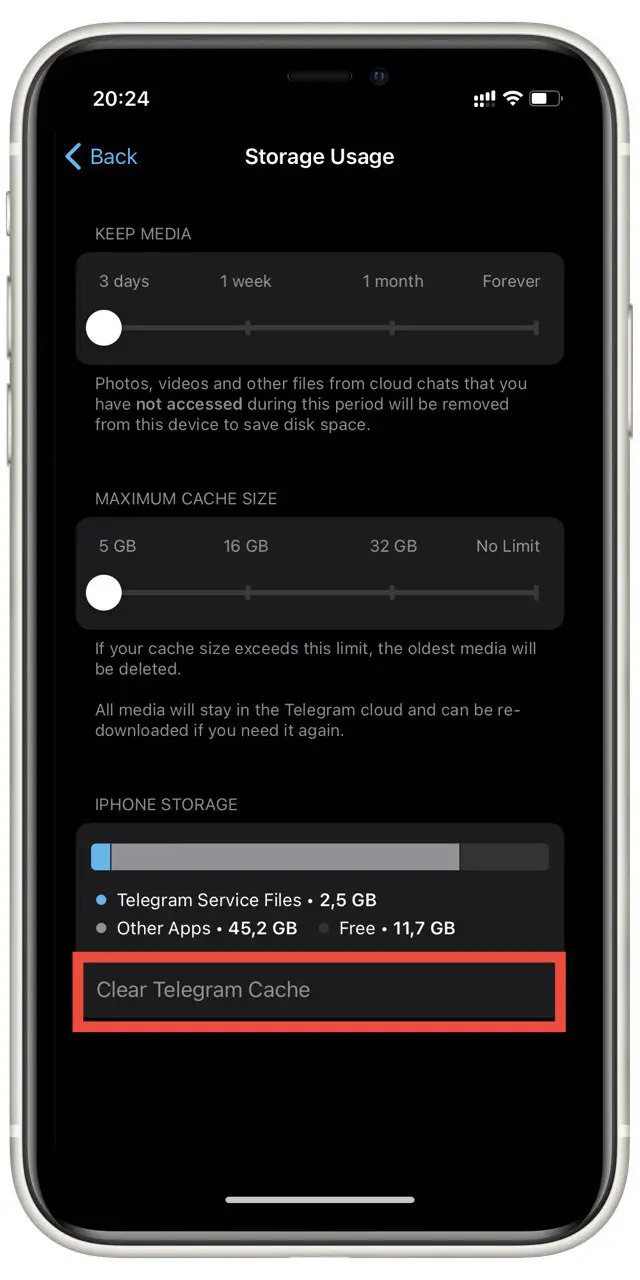 Wait a few minutes until Telegram clears all the cache. Note that all downloaded media files will be deleted so you can play them quickly. All preloaded messages and channels will also be deleted.
How to limit cache and data usage in Telegram on iPhone
In addition, Telegram allows you to limit the data you consume. You can limit the amount of data that Telegram will download, the size of the cache, and the number of days that Telegram will keep downloading temporary data. To do this, you can:
Go to Settings in Telegram.
Here, select Data and Storage.
You need Using Cellular and Using Wi-Fi.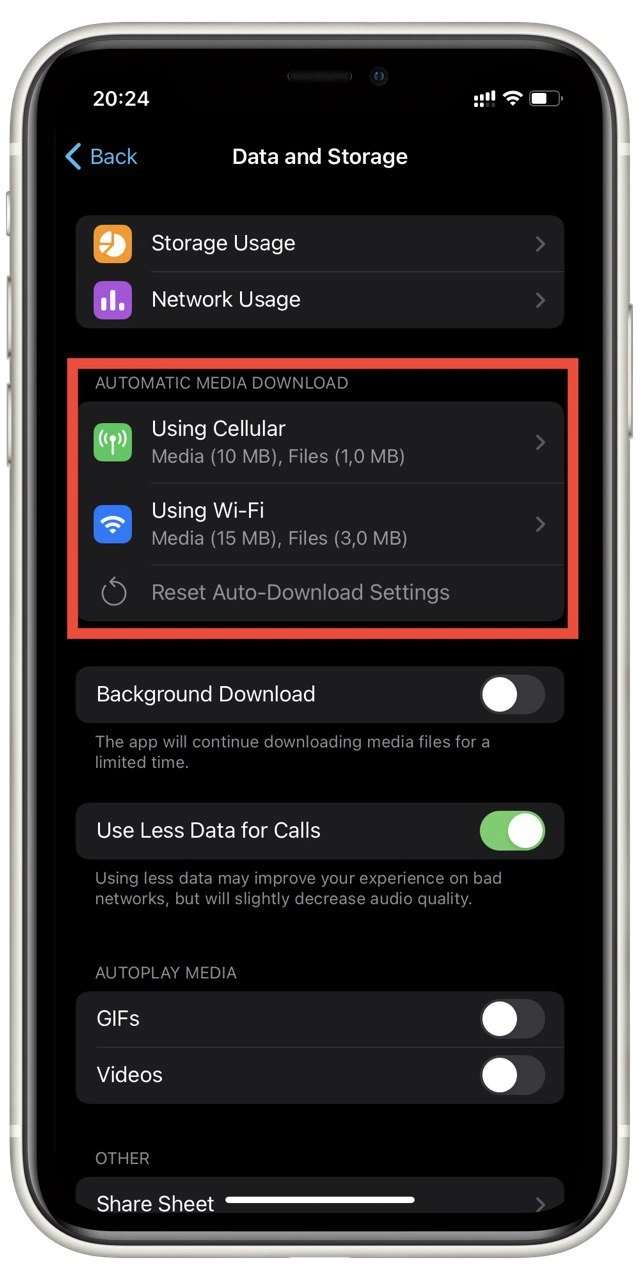 Move the slider in the Data Usage tab to Low. Or turn off Auto-Download Media.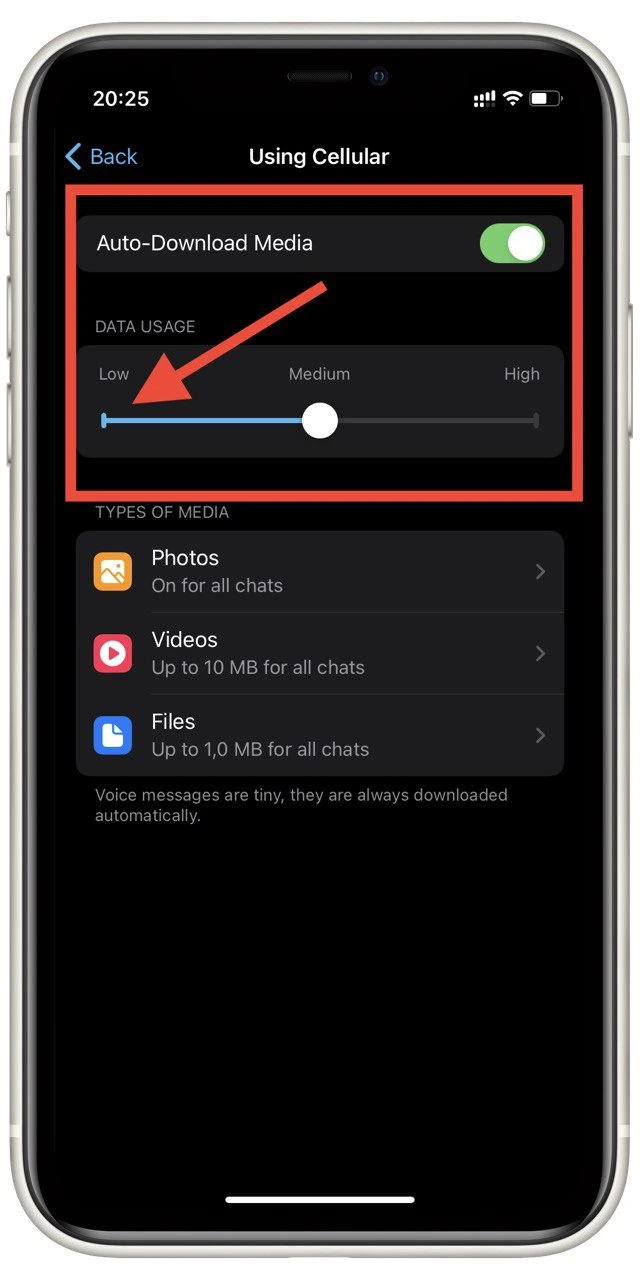 Go back to the previous menu and select Storage Usage.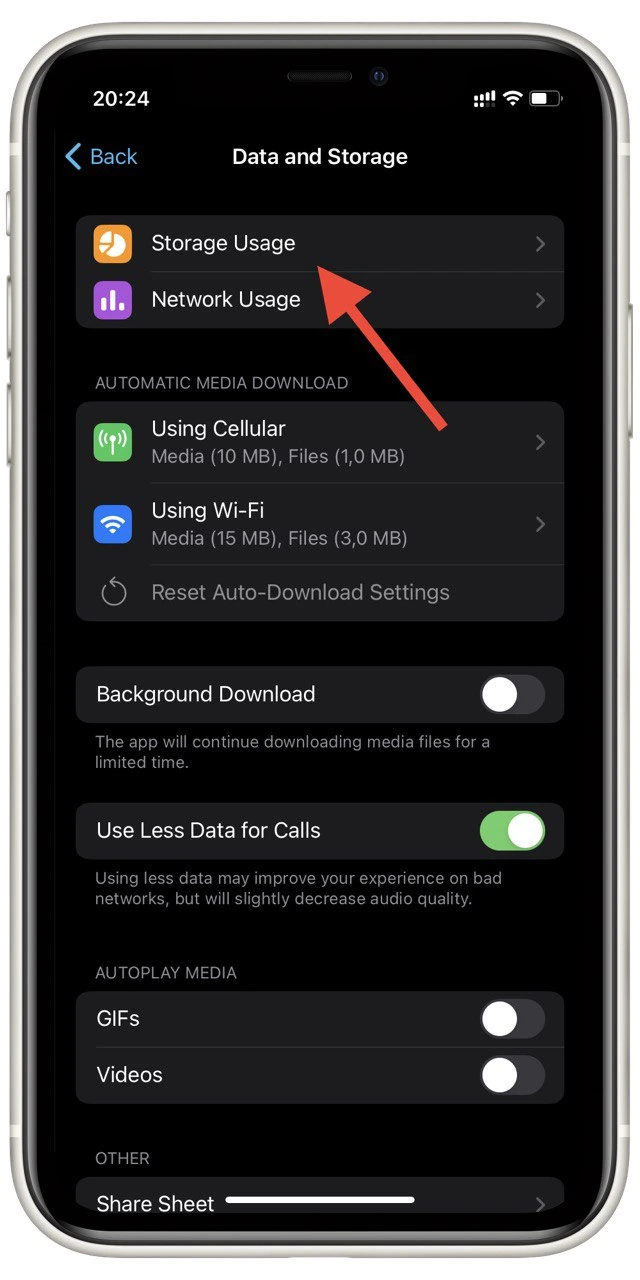 Drag the sliders in the Keep Media and Maximum Cache Size tabs to the far left.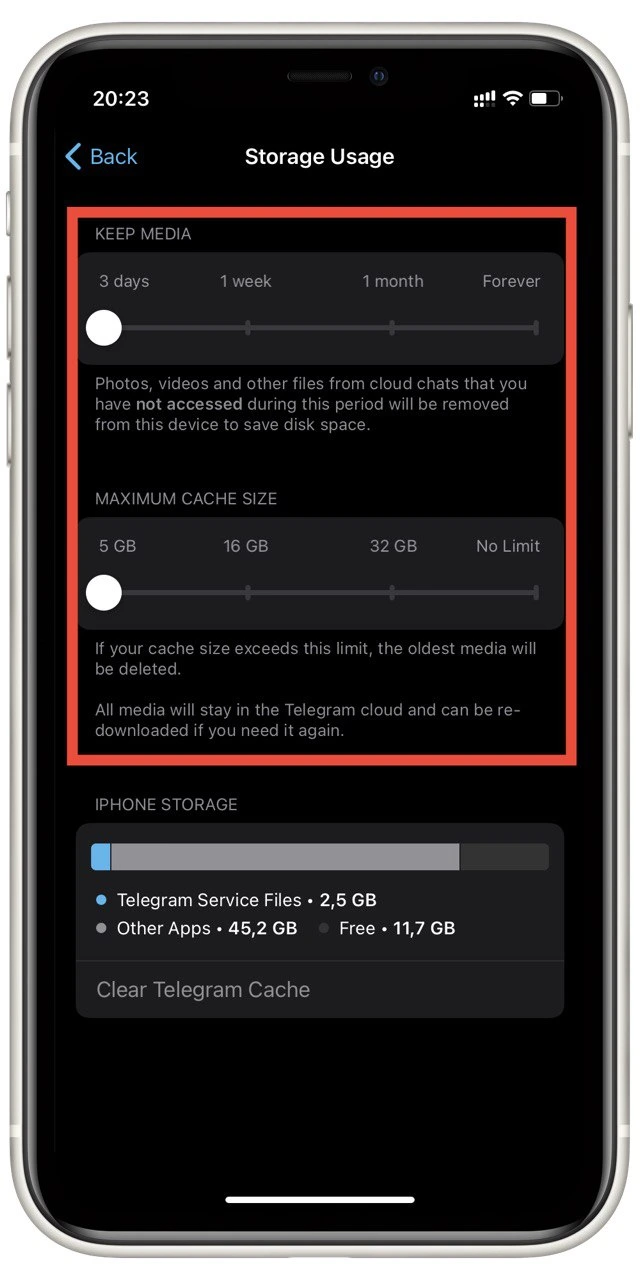 This way, you can minimize the size of Telegram as much as possible. You will also limit the data Telegram consumption. This will help you save mobile data.
How to delete and reinstall Telegram on iPhone
If you noticed that the app still takes up too much space after clearing the cache in Telegram, you could reinstall it. It's straightforward to do, just like with any other app.
Hold down on the Telegram icon on the homepage or app library and click the red cross. A popup menu will prompt you to hide the app or uninstall it. Click on Delete App.
This will delete the app and all data associated with it. It will also delete all caches and temporary data related to Telegram. After that, you need to go to App Store and download it again. After that, the cache size should be minimal until you fill it up again.
How to clear cache in another app
Unfortunately, iOS or iPadOS still does not have such a handy tool to clear temporary data as on the Android platform. So far, the only way to remove temporary data is to reinstall the app completely.
Exceptions are applications such as Telegram, where the ability to clear caches and other temporary data is in the settings within the application. So you can check the application settings you want to clear and reinstall it if you don't find such a button.