Let me answer your question right away – no, paying in cash at Postmates is impossible. This restriction makes life easy for couriers, restaurants, and customers. You don't have to worry about whether the courier will have to change because you simply pay the exact amount in the app. Of course, no one restricts you from tipping the courier.
In addition to the inability to pay by cash, you can use other alternative methods of payment. At Postmates, you can pay with your credit card, Apple Pay, Google Pay, Venmo, or a Postmates gift card.
Let's take a closer look at everything related to payments at Postmates.
Can I pay with cash at Postmates?
You might be wondering if you can pay with cash when using Postmates, but unfortunately, the answer is no. Postmates operates as an online platform, connecting hungry customers with local restaurants and stores for convenient deliveries. As a result, they have opted for electronic payment methods, and cash is not accepted as a form of payment for orders.
Postmates has made this decision with your safety and convenience in mind. By sticking to digital payments, they eliminate the risks associated with handling physical currency, such as the potential for theft or fraudulent activities. Electronic payments offer a traceable and efficient transaction process, making everyone's lives a little easier.
Can you pay using the Uber Cash feature in Postmates?
Since Postmates was taken over by Uber in 2020, you can pay with Uber Cash in the app. The Uber Cash feature is an offering provided by Uber that allows users to load funds onto their Uber account to use for various services within the Uber ecosystem. With Uber Cash, you can add money to your account, which then acts as a prepaid balance that can be used for rides, food delivery, and other services offered by Uber.
Here's how it works:
Adding Funds: You can add funds to your Uber Cash balance by purchasing Uber gift cards or directly adding money through the Uber app using supported payment methods. This allows you to preload your account with a specific amount of money.
Seamless Payments: Once you have funds in your Uber Cash balance, the amount will be automatically deducted from your balance when you use any eligible Uber service. This eliminates the need to handle cash or individually process payments for each ride or food delivery order.
Convenience and Flexibility: Uber Cash provides convenience and flexibility as it can be used across different Uber services. Whether you're taking an Uber ride, ordering food through Uber Eats, or using other Uber services, the funds in your Uber Cash balance can be applied seamlessly, simplifying the payment process.
It can be a convenient way to budget and control spending by adding a specific amount of funds to your account. Uber Cash balances can also be shared with family and friends, allowing for easy gifting or pooling of funds for group expenses.
What alternative payment options can you use at Postmates?
Postmates offers several alternative payment options to cater to a wide range of user preferences. While cash is not accepted as a direct payment method, the following alternatives are available:
Credit and Debit Cards: Postmates accepts major credit and debit cards, including Visa, Mastercard, American Express, and Discover. Users can securely link their card information to their Postmates account, making it easy to pay for orders with a simple card transaction.
Mobile Wallets: Postmates supports popular mobile wallet services like Apple Pay and Google Pay. By adding your card details to your mobile wallet, you can conveniently complete transactions using your smartphone at checkout.
Postmates Gift Cards: Another alternative payment option is using Postmates gift cards. These gift cards can be purchased online or at participating retailers and provide a prepaid amount that can be redeemed for orders on the Postmates platform. Gift cards are a great option for personal use or as a thoughtful gift for family and friends.
PayPal: Postmates allows users to link their PayPal accounts to their Postmates profile. PayPal is a widely used online payment platform that enables secure transactions using funds from linked bank accounts, credit cards, or PayPal balances. By selecting PayPal as a payment option, you can seamlessly pay for your Postmates orders without the need to enter your card details directly.
Venmo: Postmates also supports Venmo, a popular peer-to-peer payment service owned by PayPal. Venmo allows users to connect their bank accounts or debit/credit cards and send/receive money digitally. With Venmo integration, you can link your Venmo account to your Postmates profile and use it to pay for deliveries.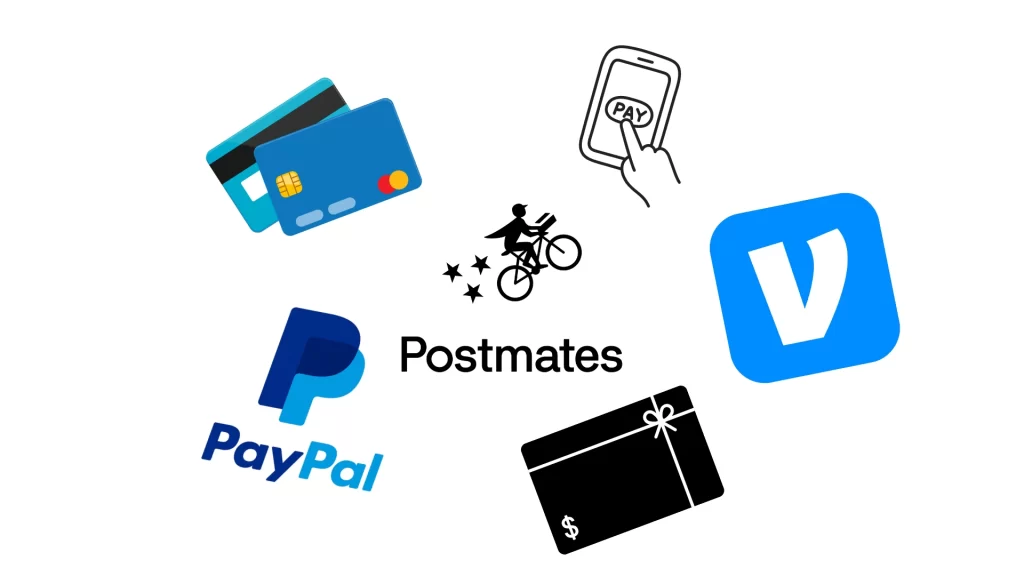 It's important to note that payment options may vary depending on your location and the availability of specific features. Therefore, checking the Postmates app or website for the most up-to-date information regarding alternative payment methods in your region is recommended.
Can you tip the Postmates cash courier?
Absolutely! While Postmates does not accept cash as a direct payment method for orders, you can still show appreciation to the Postmates courier who delivers your order by tipping them in cash. Tipping is a common practice and a way to acknowledge the hard work and service provided by the couriers.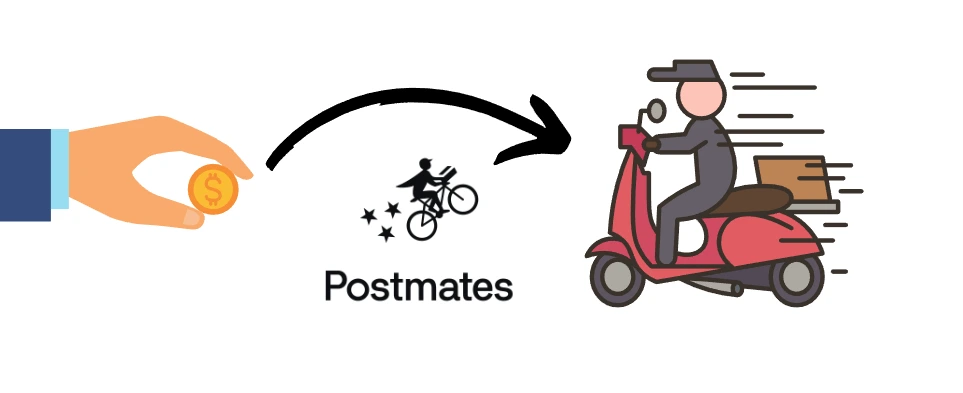 When the delivery person arrives with your order, you have the option to give them a cash tip directly. This allows you to express your gratitude in a more personal and tangible way. However, it's worth noting that cash tips are voluntary and not mandatory. Postmates also provides a digital tipping feature within the app or website, allowing you to tip the courier electronically using the available digital payment options such as credit cards, debit cards, or mobile wallets.