Have you ever noticed your LG OLED TV transforming into a mini art gallery, displaying 19th-century Dutch post-impressionist paintings when the signal is lost? It's a neat feature, but what if you're not in the mood for an impromptu art history lesson? Fortunately, there's a solution. Your TV hides a menu that allows you to customize this setting.
Quickly press the Mute button on your remote 3-5 times. This action will reveal a hidden settings menu, allowing you to remove the default art displays. Please note that the steps may vary slightly in later versions of the web operating system.
Disable art gallery when your LG TV shows a No Signal message.
If you prefer a minimalist display over the default art gallery that appears during "No Signal" situations, you have the option to disable this feature. Grab your remote and get ready to unlock some hidden features:
Hit that Mute button 3 to 5 times in a row.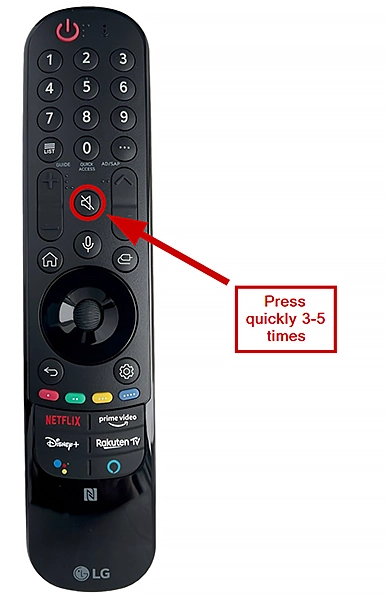 When entering your LG TV's hidden menu, be cautious not to hit the AV Reset button accidentally. It can reset your audio and video settings to defaults, which you might not want.
This will pull up a secret settings menu where you can ditch those default art displays. Turn off No Signal Image option. I also advise you to disable another intrusive option – Show LG logo when turning off the TV that's located above.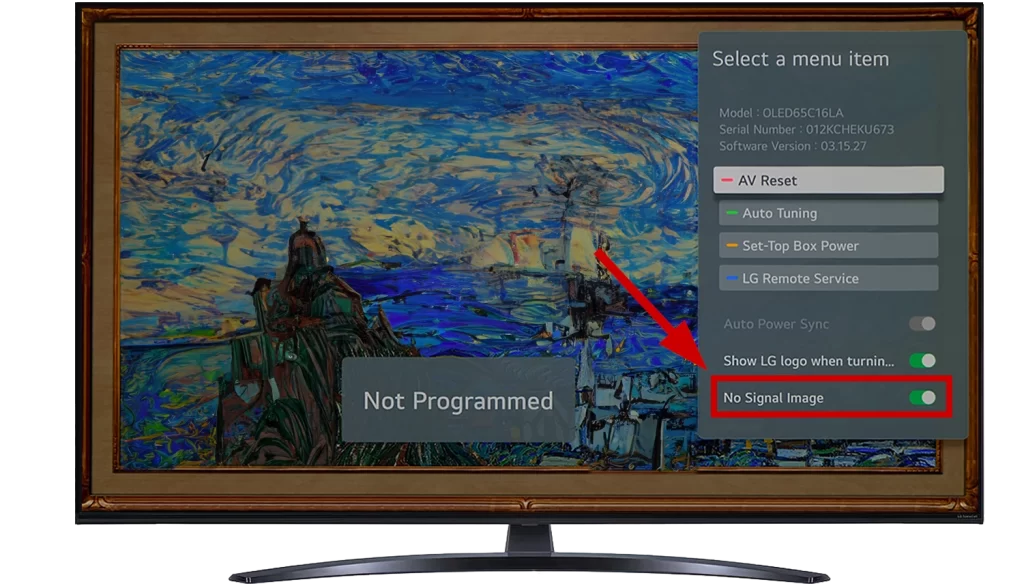 The next time your TV indicates "No Signal," you'll be greeted with a black screen.
Turn off pictures during LG TV no signal message (WebOS 5.0)
In WebOS 5.0, you also have the option to turn off picture displays during the "No Signal" message on your LG TV. By disabling these images, you can have a sleek black screen instead of the default art displays that some users might find unnecessary. The steps may vary between older and newer OS versions but remain quite straightforward:
Press the Settings button on your remote control.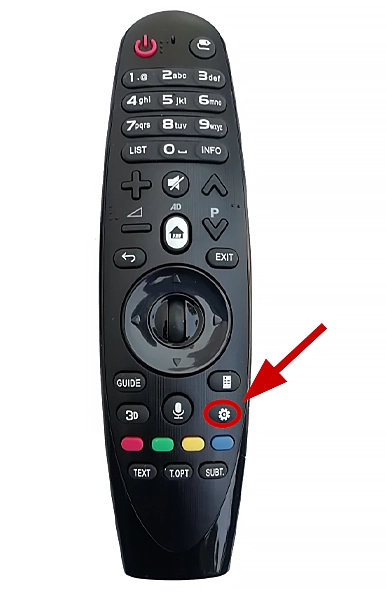 Navigate to General Settings.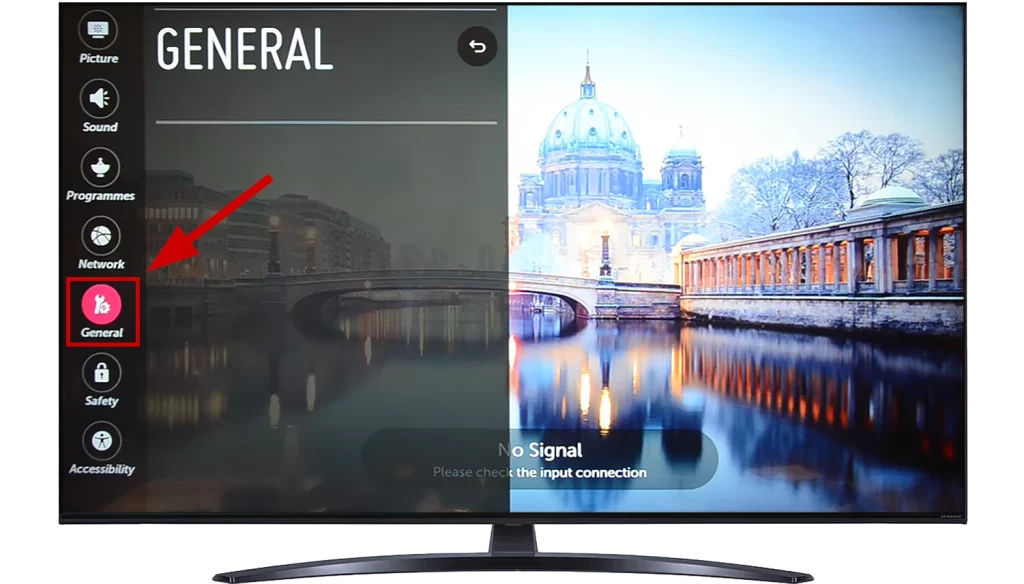 Scroll down and select No Signal Image.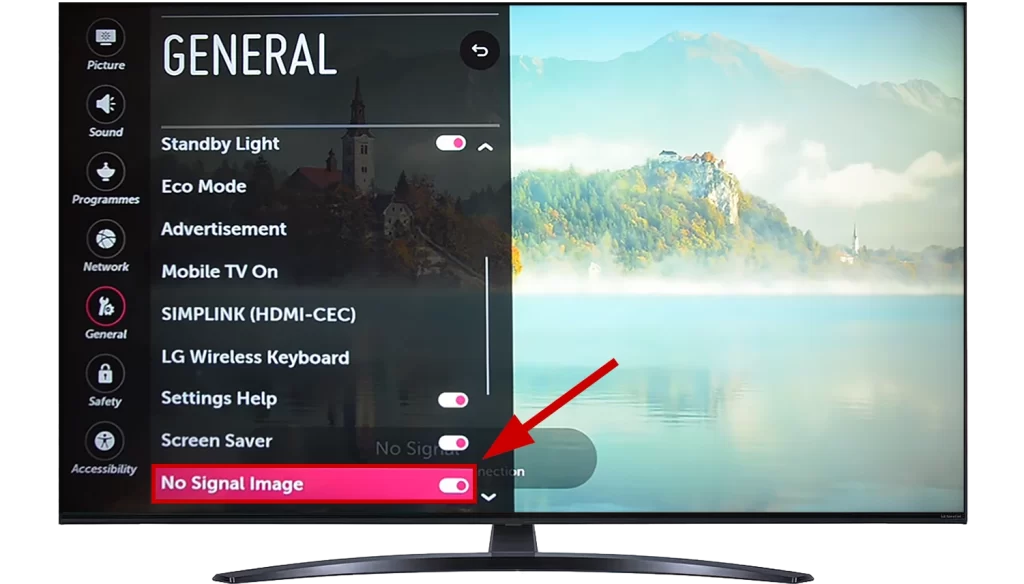 Following these steps will result in the main screen displaying "No Signal" without any picture images.