Corsair and Nanoleaf have announced a collaboration, which is good news for many RGB fans. Nanoleaf, known for its modular wall lighting tiles, has teamed up with gaming company Corsair. As a result, you'll be able to sync your Nanoleaf Smarter Decor products with your PC. This will allow you to add RGB lighting to your gaming space and enhance your experience.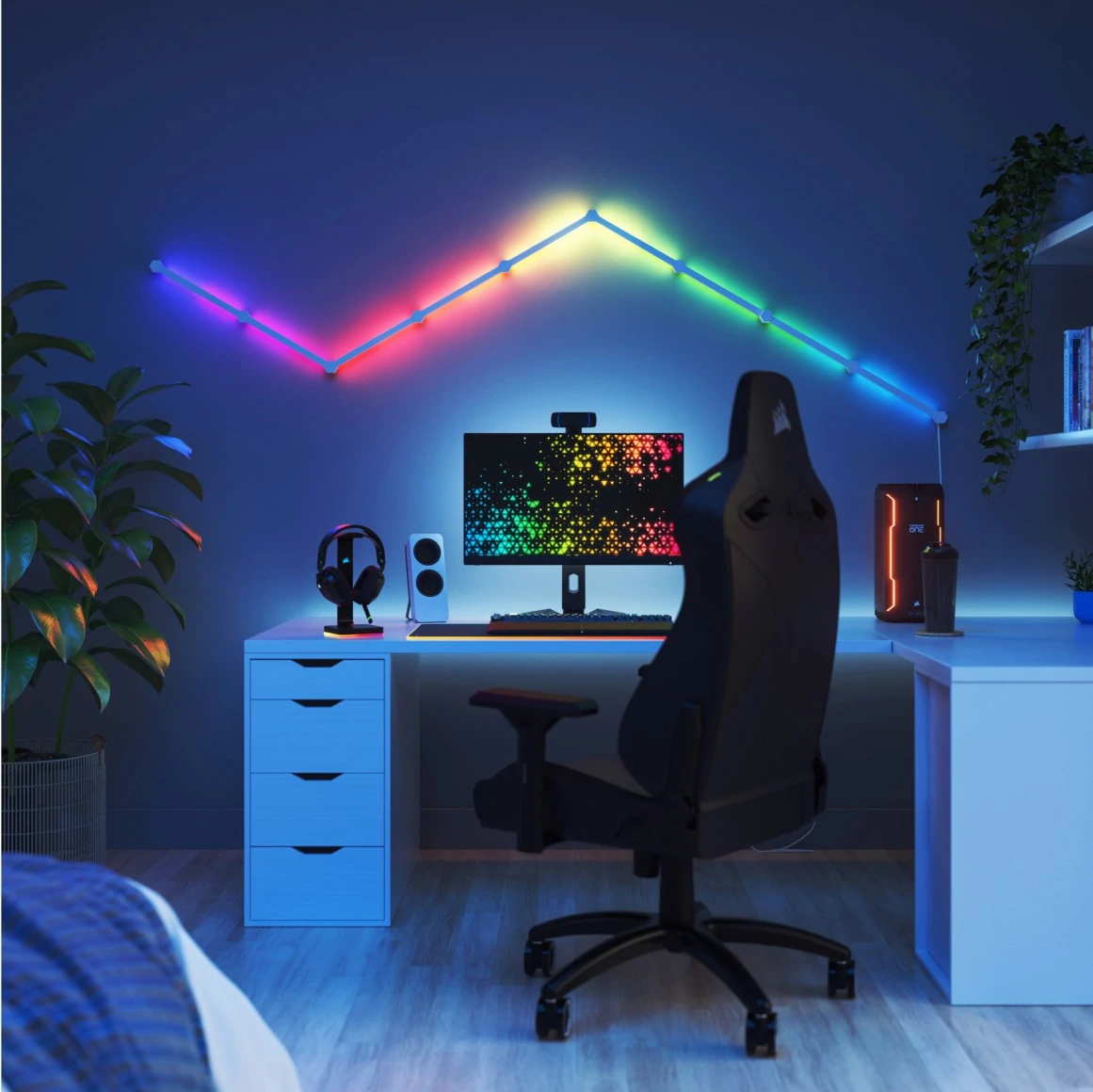 Practically, you'll be able to get Smart lighting in your gaming space or around your desktop. However, the main thing about it's that it allows you to synchronize the Smart lighting with what's displayed on your screen.
You should expect a quality product since this integration synchronizes lights, game actions, and sounds. You'll also be able to sync your keyboard, mouse, and headset and program the lighting effects on your wall using the Nanoleaf or Corsair iCue apps on your desktop.
Using it's not difficult as you only need the iCUE software to start using it. After that, enable the Nanoleaf integration and add the Nanoleaf to the iCUE lighting.