TikTok developers strive to keep the platform alive by introducing new effects and assistive tools to encourage and promote content creation and interaction with authors. One such effect is the Stitch effect.
What do you need to stitch a video on TikTok
TikTok is one of the most popular and used apps today, where an incredible amount of different kinds of content is created, flash mobs are organized, and generally a great platform for sharing and watching short videos.
However, many people also like TikTok because it isn't only easy to use but also has a huge toolkit for creating almost any video format. For example, you can also collaborate with other people, sing in a duet, and record a video as one, all without leaving your home. Users can also edit, remix, and do so-called Stitches with your videos. This allows many people the freedom to be creative and to experiment with other videos without having to learn complex video editing software.
In this article, you'll find out what Stitch in TikTok is, what this feature does, and how to manage it.
How to properly Stitch a video on TikTok
So, you're new to TikTok and you don't understand the term Stitch, but most likely you have already encountered it, you just didn't know this video format. In general, everything is very simple, Stitch is a collage of videos, which is limited to two clips. First, there's one video and then the other. You've probably seen at least one of these, for example, where a person reacts to some popular trending video or just comments on some other video.
They just use this Stitch feature to "combine" two clips in one video. The first one, though, can't be longer than 5 seconds. So if you want to convey the meaning and context of your video to the viewer, choose the most important 5 seconds from the previous video.
Since Stitch is already built-in into the TickTock app, you don't need to download additional third-party programs to create Stitch. If you find a video you want to interact with, just use these instructions:
First of all, find the video you want to Stitch in the TikTok app.
Tap the "Share arrow" button on the right hand side of the video.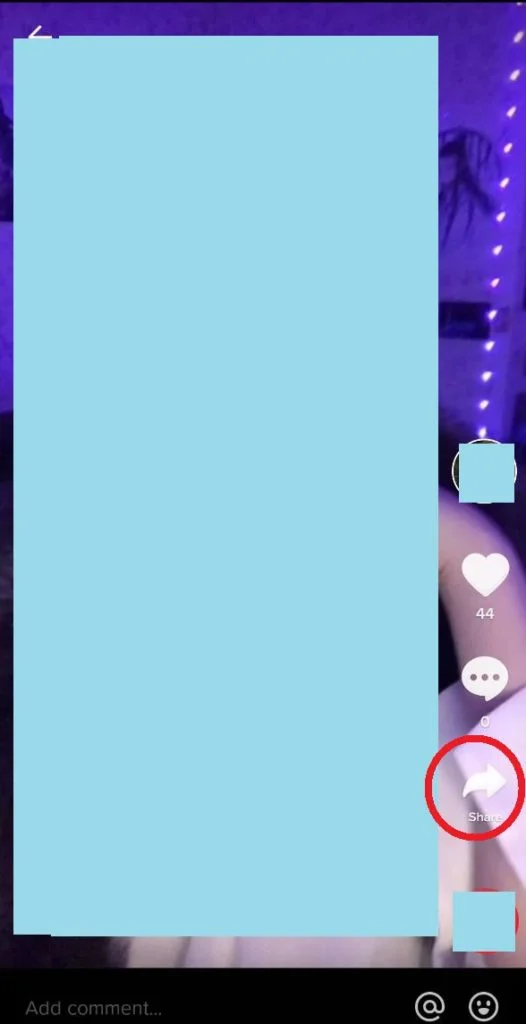 On the bottom row of icons, select the one that says "Stitch".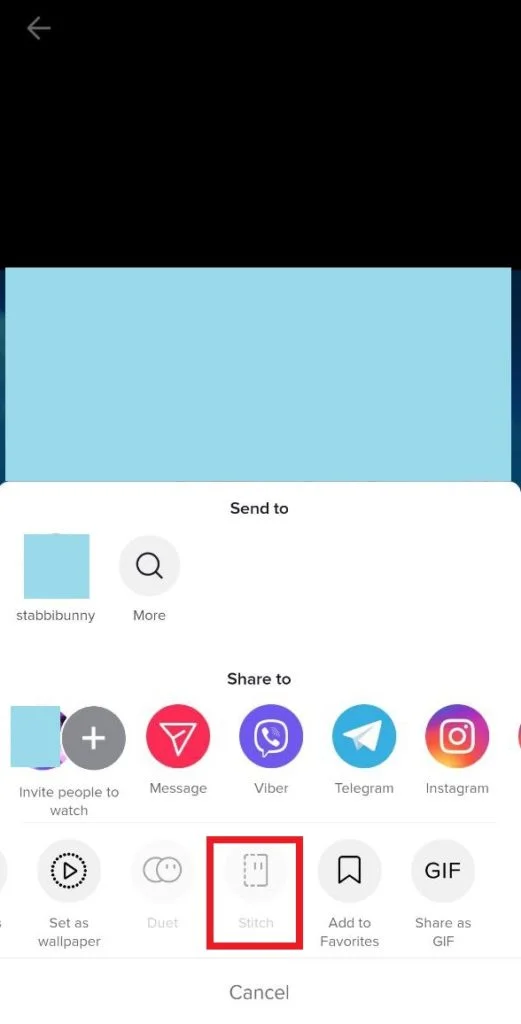 Select up to 5 seconds of the video you want to use in your own video using the sliders.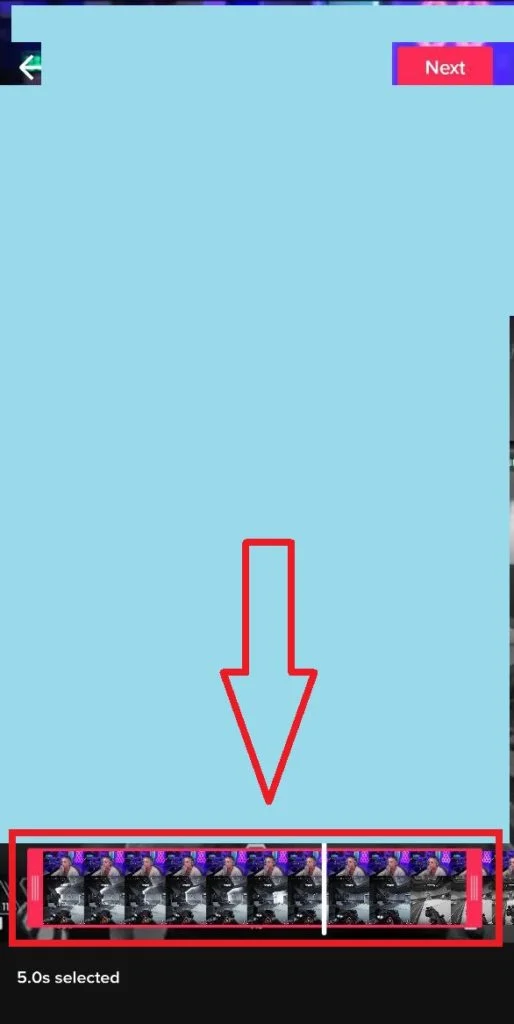 Film whatever you wanted to add to the other user's TikTok.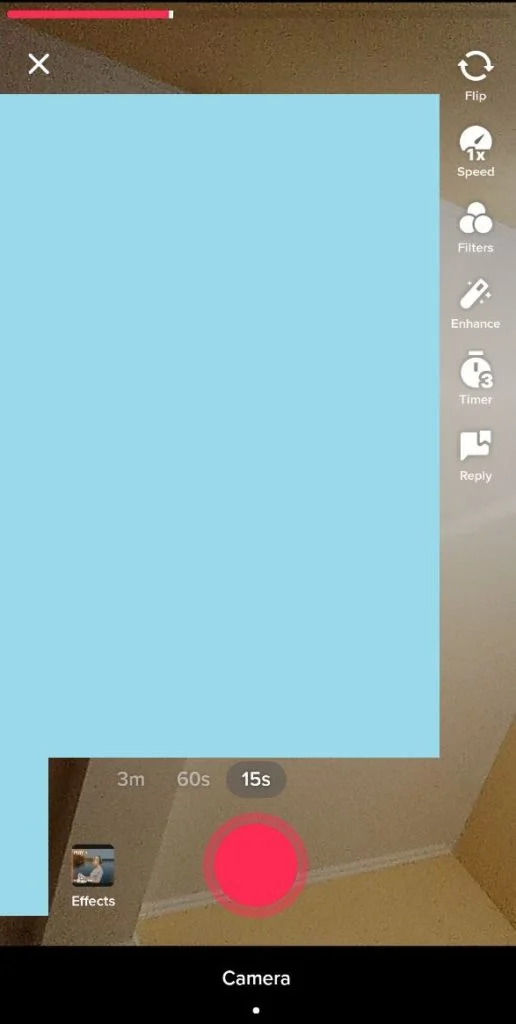 Press "Next" and post video as usual.
Now you know how to make Stitch and merge two videos into one.
Is it posible to turn on or turn off TikTok Stitch feature
Of course, not only to popular videos you can apply such a feature, but your videos can also be reacted to and responded to. Therefore, if you want to keep your profile private, TikTok allows you to disable the ability for others to apply Stitch to your content. Here's how to do it:
Record your video, tap the checkmark, and select "Next".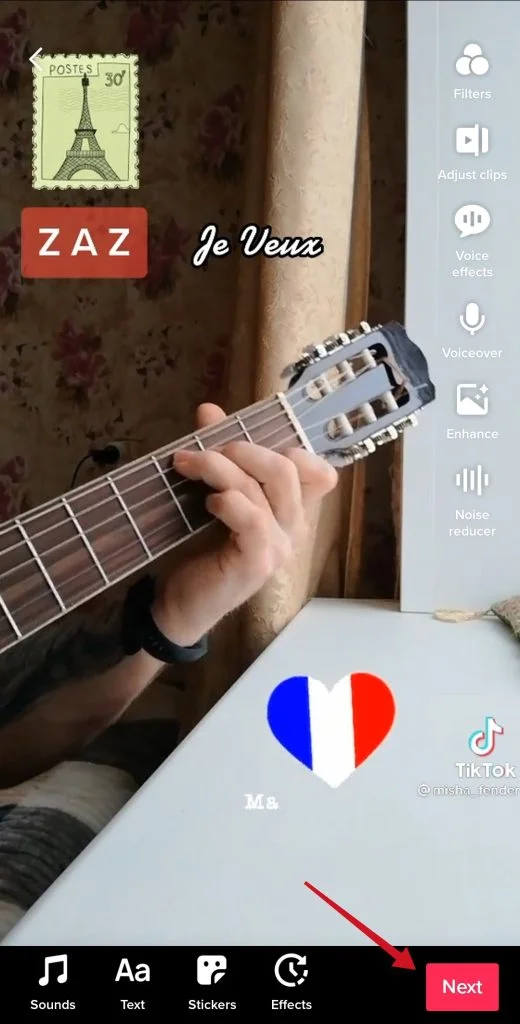 Give your video a title and add any hashtags.
Before you hit "Post", make sure the "Allow Stitch" slider is toggled off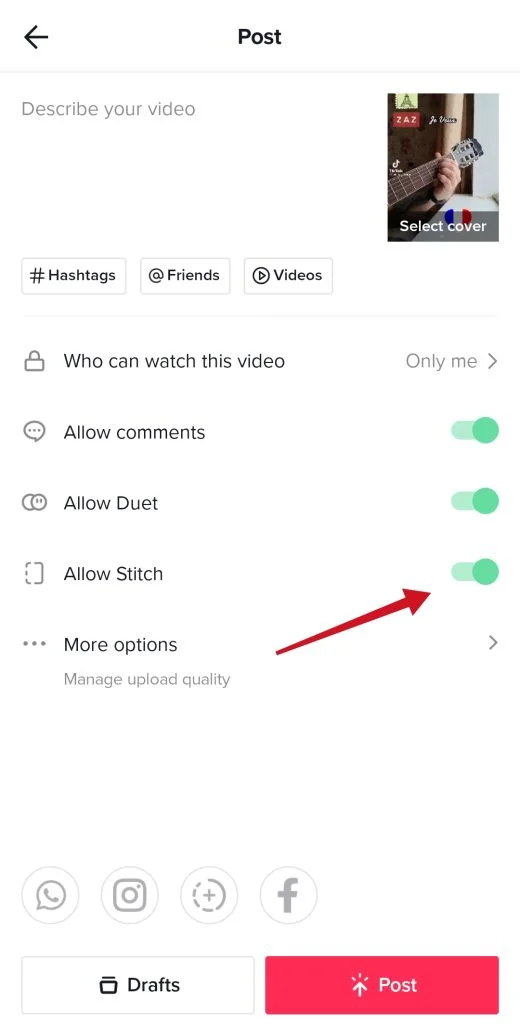 Title your video, add hashtags, and tap "Post".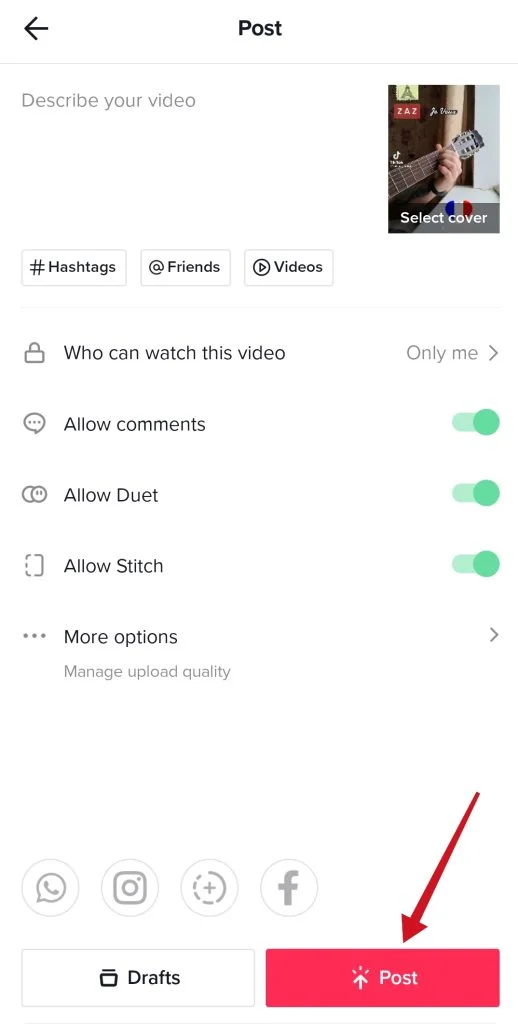 Once you have completed these steps, you will be able to enable or disable the Stitch feature on TikTok.
What about making Stitch on TikTok with a video from Camera Roll
At this time, you won't be able to use your roll cam videos to make a Stitch. Your reactions and comments in video format must be recorded only from the TikTok camera. If you already have a suitable Stitch video, you, unfortunately, can't upload it now. Perhaps in the near future, this will change and TikTok will allow you to use already prepared videos.
While there's no direct way to stitch a video with a pre-recorded or saved video from the gallery, there's a workaround, although it requires a few more taps compared to the "Stitch" function in the app.
If you want to stitch a video found in the app with a video you already have on your device, you can use simple editing tools or even the trim tool on TikTok itself. Let's take a look at how this is done in the app. Here's what you can do:
At first, open the TikTok app on your mobile device and go to the video to which you want to attach the prerecorded video.
After that, tap "Share" .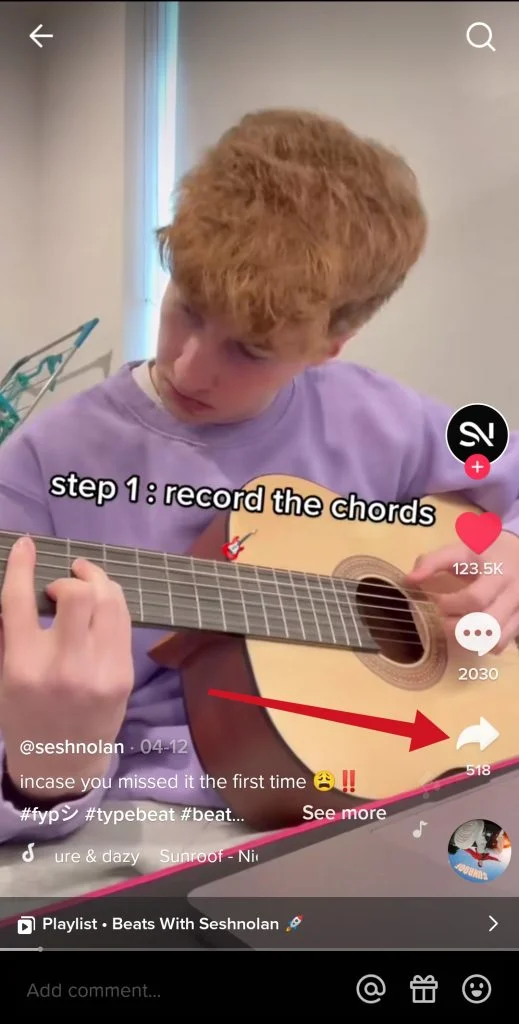 Then, select the "Save video" option.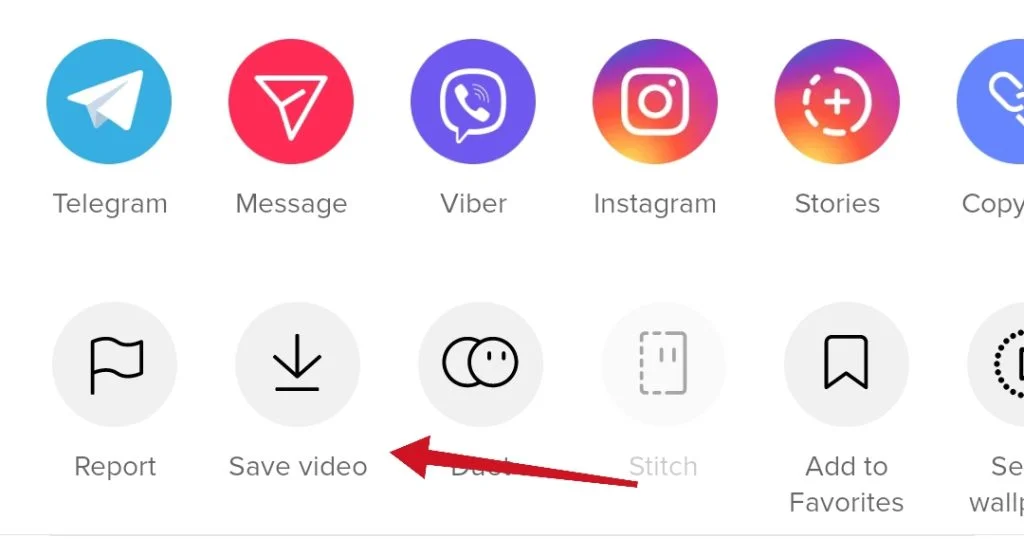 Next, tap on the "Post" button to open the recording screen and tap "Upload".
Select the original video you just saved in the gallery and the prerecorded video you want to stitch it with. Tap "Next".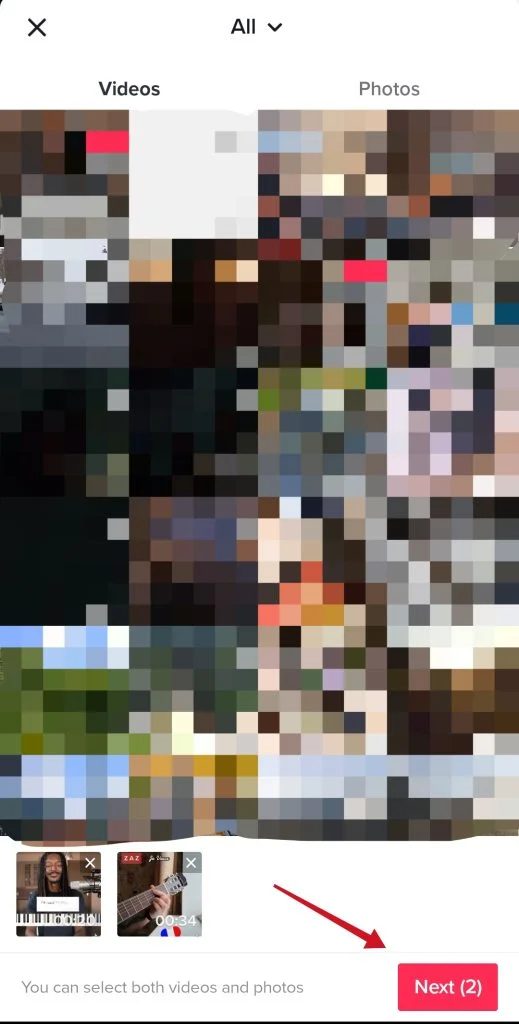 The next screen is devoted to trimming. In default mode, you can trim clips as a single chunk in the search pane by dragging the sliders at the beginning or end of the video. However, this is a bit of a hindrance if you want to trim and tweak the content with more precision. However, don't worry, you can trim each component of the clip separately. To do that, click on any of the tiles representing the clip you want to trim.
If you want to follow the Stitch formula as shown in the app, set the 5-second limit yourself and cut the original video to extract the context in which you want to integrate your prerecorded video. Trim all or any of the clips and click the checkmark symbol to save the changes you made to the clip.
That's all you have to know about the Stitch feature. In any case, TikTok is now a great platform for creating different content. In particular, it's one of the best places for advertising your business, video blogging, etc.