Navigation apps are some of the most popular apps on your smartphone. They're indispensable when you need to go somewhere you have never been before. They will show you the exact route to your destination and help you find the right location.
In addition, such apps often have additional functions. Such as tracking traffic, showing terrain or various sights in 3D mode, or various weather functions.
When it comes to different apps for navigation, one of the most popular options remains Apple Maps from the company Apple. This app will be installed on any Apple device by default. It works in over 200 regions around the world and offers advanced navigation features.
If you're an Apple user then this will be a really good and most importantly convenient choice for you. In addition, the app has a handy feature that allows you to put pins in the right place on the map.
How to put a pin on the map in Apple Maps
Many users may ask why you need to put a pin in a certain place on the map. There can be many different uses for this. For example, you may need to remember this place for the future or you have found a location on the map that you want to visit later and you need to see how long it will take you to get there.
If you want to set a pin on a certain place on your Apple Map, you will need to do that:
Open the Apple Maps app.
Find the location that you want to mark with a pin.
Then touch the location for a few seconds.
The location will now be marked with a pin and when you tap on it, the location and the exact address will be displayed.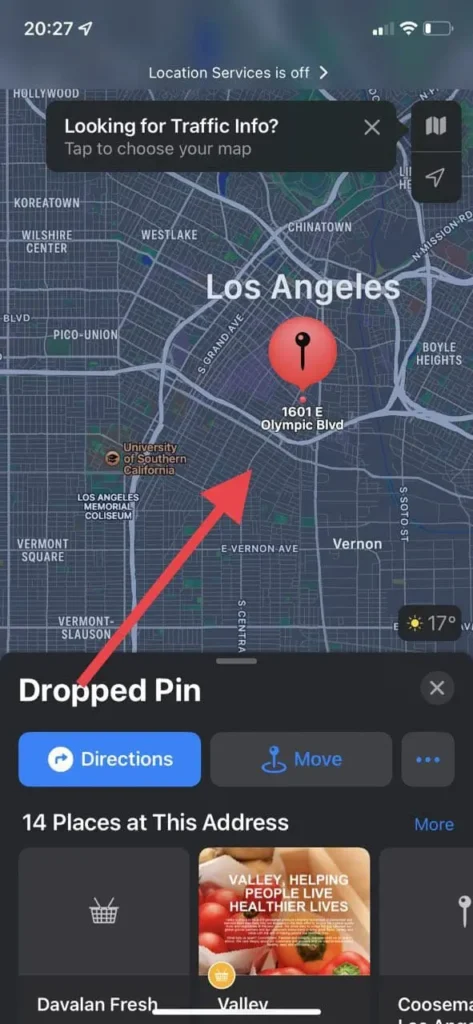 Note that the pin doesn't disappear from the app even after closing it and after re-entering it will be displayed on the map as a small red icon.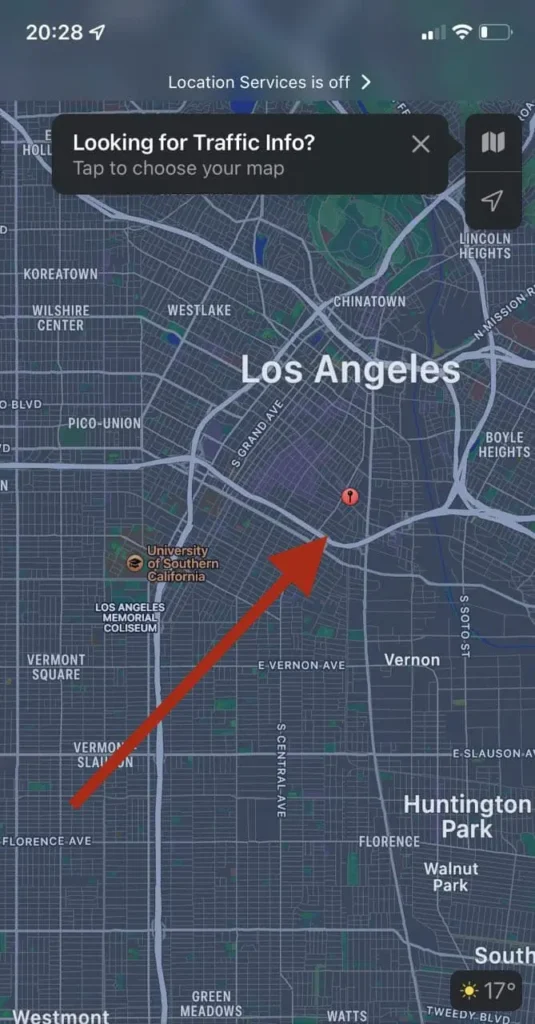 It's also worth remembering that you can set only 1 pin at a time. If you need to set more pins then there is a trick on how you can do it.
How to remove or change a pin
If you don't need the pin anymore or if you decide that you need to move it to another place, it's pretty easy to do. To do this you will need:
Select your pin and click on Move.
This will bring up a menu where you can manually move your pin to where you want it to go.
If you want to remove the pin completely, at the bottom you will find Remove Pin.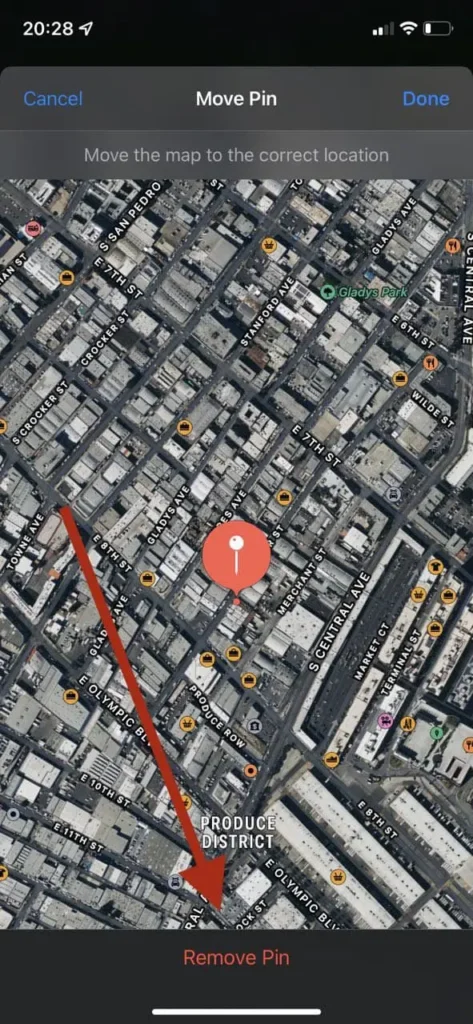 You can also move the pin by clicking for a few seconds anywhere else on your map.
Remember that as soon as you put in a new pin, the old one will disappear.
How to place more than one pin on the map
If you want to put more than one pin on your map, there is a trick on how you can do it. To do this, you need to add your pin to Favorites. You can then access it at any time and it will remain on your map even when you install a new pin. This is pretty easy to do:
Place a pin on your card or select an existing pin.
Then click on the three dots next to the Move button.
Here you can select the Add to Favorites function.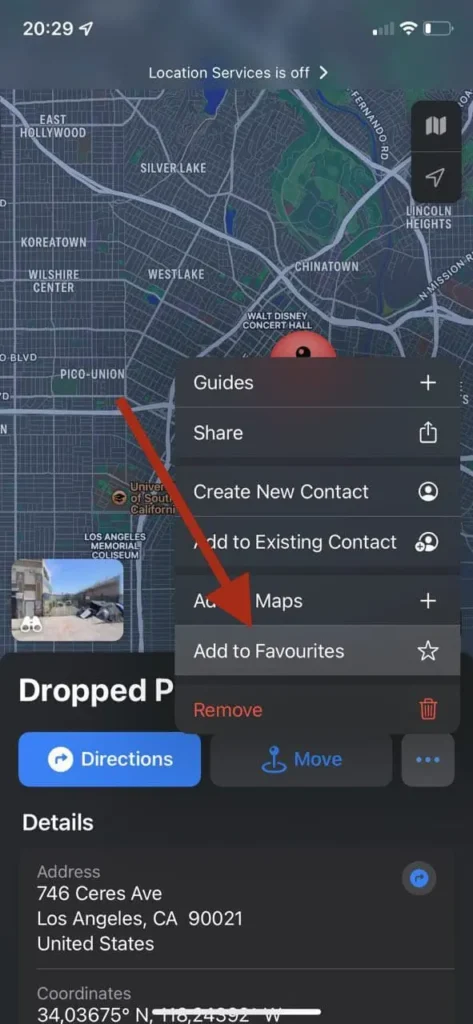 After that, your pin will be added to your favorites.
To access your Favorites at any time you just need to swipe up from the bottom of your map and a menu will open where your favorite places will be available.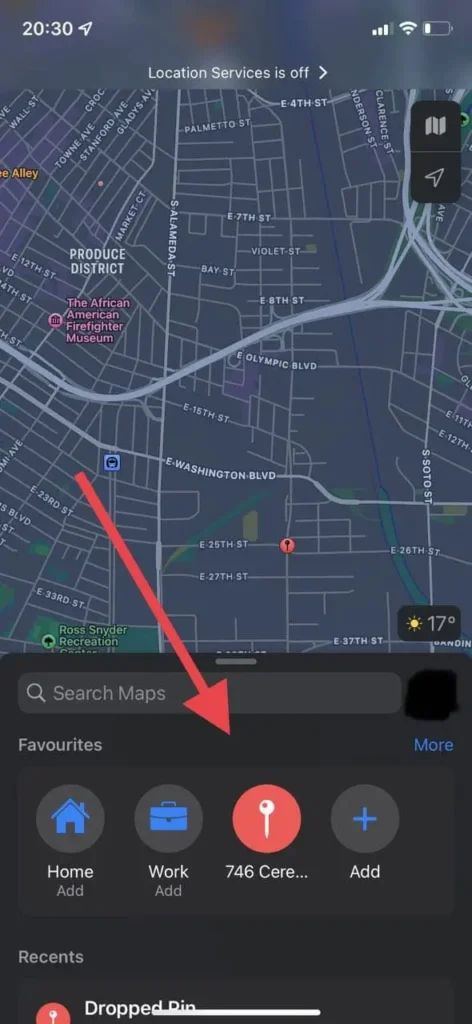 As you can see it's pretty easy to do. So, you can add a lot of important places to your map and they will always be at your fingertips.