Like many streaming services, Hulu uses varying amounts of data depending on the quality of the video. Standard resolution streaming uses about 650 MB of data per hour. Watching high-definition 720p or 1080p (FullHD) content is 2-3 GB per hour. In Live TV mode, data consumption can average up to 4 GB per hour.
Various factors can have an impact on data usage. The quality of the internet connection, the device used, and individual viewing settings can affect the overall traffic usage. For example, if the Internet connection is unstable, the service may automatically reduce video quality to ensure uninterrupted viewing, reducing data usage.
How much data does Hulu use for streaming?
The quality of the video affects the amount of data consumed. Hulu offers several options for streaming resolution.
Approximate data usage for different video qualities on Hulu: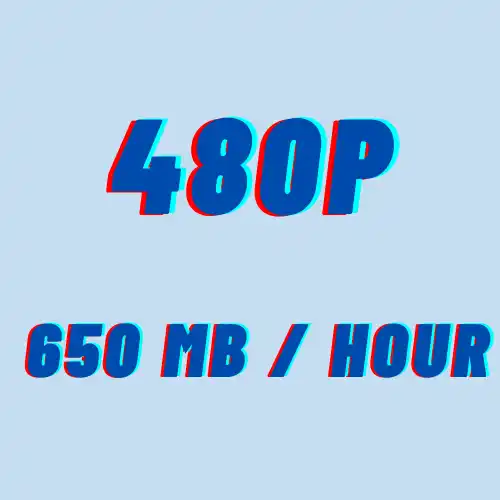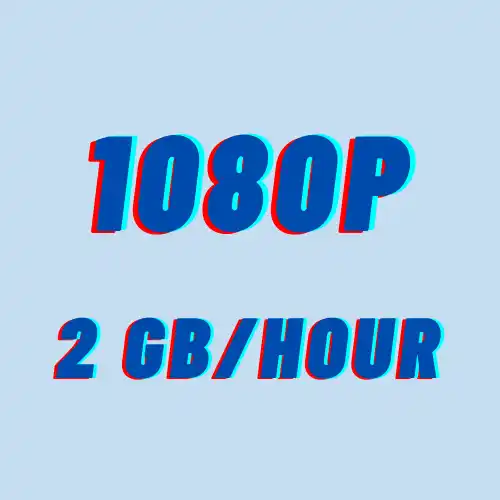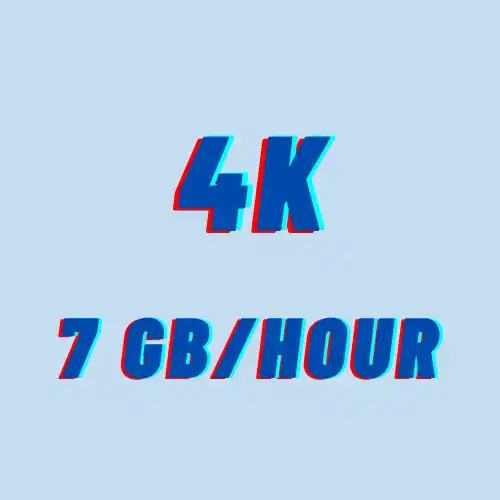 SD is a standard resolution that is generally suitable for viewing on mobile devices or smaller screens. At this quality, data usage is about 650MB per hour. This is the minimum data usage you need for Hulu to work.
HD and FullHD (720p and 1080p)
HD quality offers a crisp image that is ideal for large TVs and monitors. The data usage is increased and is approximately 2-3 GB per hour.
Ultra High Definition (2160 p, 4K UHD)
UHD or 4K content is the best quality that Hulu offers. If you have a 4K TV or monitor, Hulu will consume a minimum of 7GB per hour to watch 4K content without freezing.
Keep in mind that these are estimates, and depending on the type of video and streaming device, they may vary. If you have a limited amount of data on your internet plan, keeping an eye on how much Hulu consumes on your device periodically is a good idea.
How much data does Hulu use for Live TV?
Live TV streaming requires more data than regular streaming because of the need to transfer data in real time. When using Hulu to stream Live TV, data usage ranges from 3-4 GB of data per hour.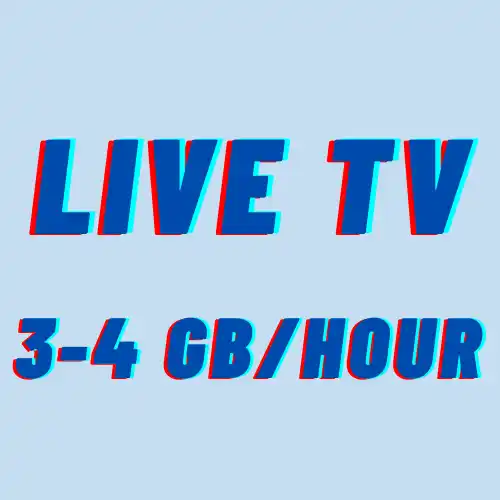 The amount of data consumed may vary depending on factors such as the bitrate of the streaming service, the device you are watching from, and your Internet connection.
How much speed does Hulu need for streaming?
Hulu offers a lower-quality option that provides 480p resolution (SD), and it requires at least 1.5 Mbps
When watching content in HD definition, a connection speed of at least 3 Mbps is recommended. It will be enough for both 720p and 1080p.
If you want to watch Live TV, you need faster internet. You will need a connection speed of at least 8 Mbps for Live TV.
For 4K viewing, you will need an even faster internet connection with a connection speed of 16 Mbps or higher.
What Internet speed is needed to stream Hulu at the same time?
Using Hulu, you can stream to two devices simultaneously. You can also purchase an add-on that will increase the number of devices for simultaneous streaming. However, this will require you to increase the bandwidth of your internet connection.
If you are using SD quality on both devices, all you need is 3 Mbps (1.5Mbps per device)
If you are watching HD-quality content on two devices at the same time, you will need a minimum of 6 Mbps (3 Mbps per device).
When viewing Live TV on two devices, a minimum of 16 Mbps (8 Mbps per device) is recommended.
Ultra High Resolution (4K)
If you watch content in 4K on two devices, the recommended speed is a minimum of 32 Mbps (16 Mbps for 4K per device).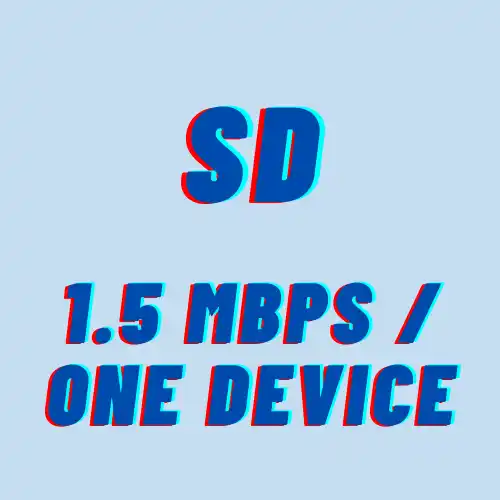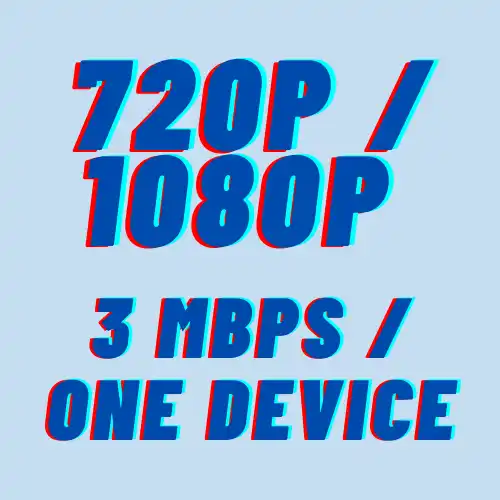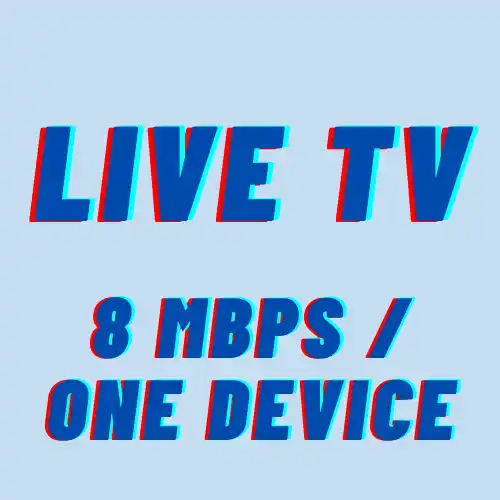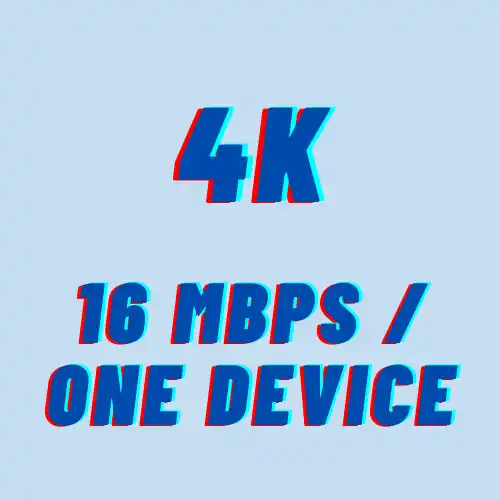 Bandwidth may vary depending on the quality of your internet connection, possible interference, and other active devices on your home network. For comfortable simultaneous streaming, I recommend that you get an internet connection of at least 40 Mbps. This should be enough even for streaming multiple 4K streams.
How do you control your data usage on Hulu?
If you have a limited internet plan or want to save traffic, it's important to know how to reduce your data usage when viewing content on Hulu. Here are some tips to help you do just that:
Use Data Saver. This feature helps to save your traffic, but you will lose quality. To use Data Saver, you need to:
Open the video.
Click on the gear icon.
Select Quality.
Select preferred quality.
In the Hulu mobile app, you need to:
Tap the Account icon on the Home Screen.
Select Settings.
Tap Cellular Data Usage.
Select preferred quality.
Download content ahead of time or use public Wi-Fi hotspots. They have a content download feature if you have an ad-free Hulu subscription. Simply download episodes or movies at home via Wi-Fi. Once downloaded, you can watch the content offline without using mobile data.
If your home internet package is limited, you can try using a public hotspot. Usually, the internet in such places is free and available to everyone. You can download episodes or movies in advance and watch them later. However, in the case of public internet, it is better to take care of your safety in advance.
Turn off autoplay. Hulu's settings have an auto-play feature that automatically starts the next episode after the current one ends. By disabling this feature, you can prevent unwanted data usage.
Check your data usage. Check how much data you're using so you know how much you're using. And then adjust your browsing habits as needed.
How much data does Hulu use vs. other streaming?
Each streaming uses a different amount of data. We can compare them to see how efficiently Hulu uses it:
| | Hulu | Netflix | Amazon Prime Video | Disney+ | HBO Max |
| --- | --- | --- | --- | --- | --- |
| 480p | 650 MB/hour | 0.3 GB/hour | 0.45 GB/hour | 0.7 GB/hour | 0.9 GB/hour |
| 720-1080p | 2-3 GB/hour | 1.5 - 3 GB/hour | 2 GB/hour | 2 GB/hour | 2.5 GB/hour |
| 4K | 7 GB/hour | 7 GB/hour | 5.5 GB/hour | 6.5 GB/hour | 7-8 GB/hour |
Netflix may consume a bit less data at standard resolution, while Disney+ may be more economical in terms of data at similar quality levels.
However, this is approximate, as this data can change. This is affected by specific viewing conditions such as internet connection stability, the device used, and the settings of each service.