Discord is a great app that allows you to chat and interact with your friends and family online. You can also watch movies or TV shows together on Netflix using Discord.
What do you need to stream Netflix on Discord
Discord is famous for its friendly community and many opportunities to cooperate during gaming sessions, as well as to conduct broadcasts in parallel. This platform has received several updates over the past few years to make it a mainstream communication platform rather than just a gamer-oriented one. One key example of this would be the Discord Stage channels, a similar club-like feature of the company to encourage open interaction.
When it came to Netflix, users saw a convenient way to watch their favorite shows and movies together via Discord broadcasts. Unfortunately, you cannot stream Netflix on Discord mobile apps, including iOS and Android, due to DRM restrictions. However, you can easily share your screen on Discord Mobile. And if Netflix isn't quite what you're looking for, you can also host a Spotify listening party on Discord.
Well, if you want to stream Netflix on Discord, here's what you should know.
How to Stream Netflix on Discord from a PC
Sometimes you and your friends cannot meet for various reasons, but this doesn't mean that the joint viewing of the movie is canceled. However, even the opposite is true because you can easily stream movies and TV shows from your PC using Discord's features and having a Netflix subscription.
And it doesn't matter whether you have a Windows or Mac. Just follow these steps to start:
Open your web browser and navigate to the Netflix website.

Open Discord and make sure it's connected to a server.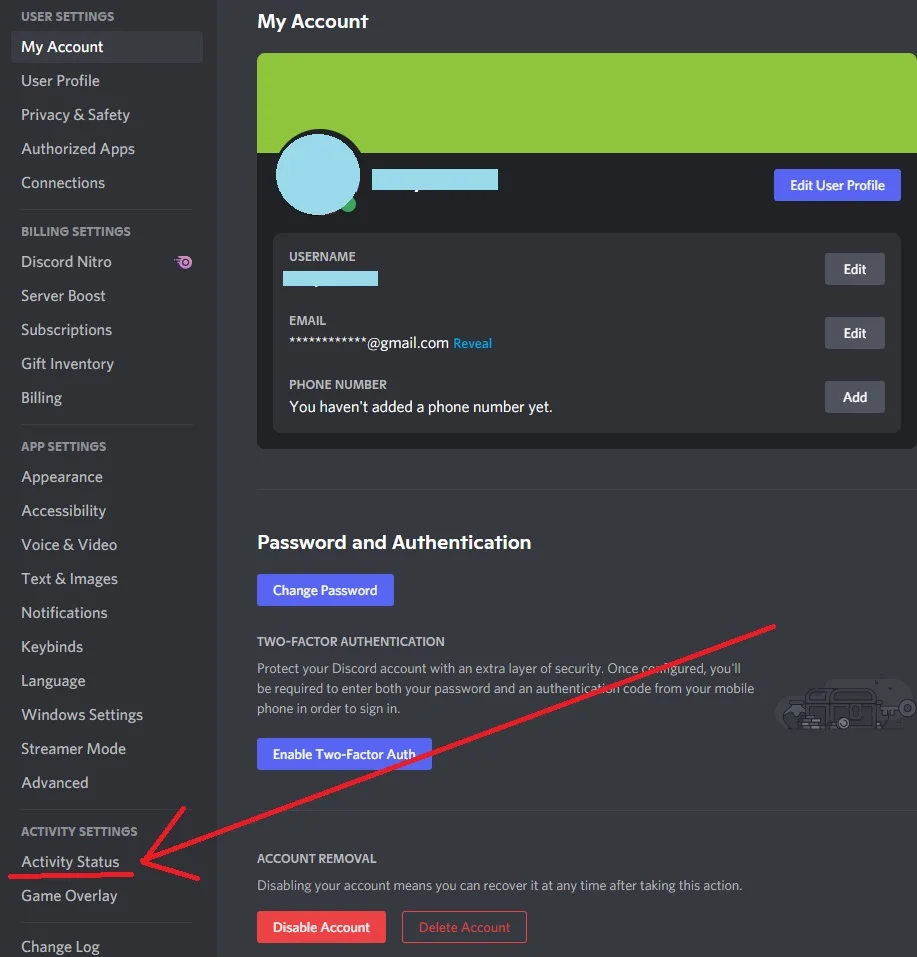 Then click on "Settings" gear at the bottom of the page.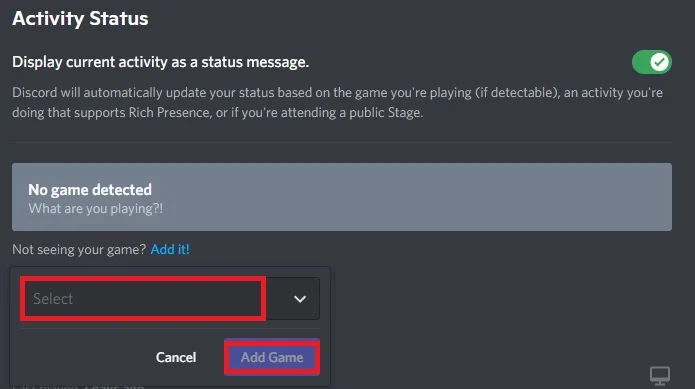 Click on "Add it!" and select the tab in your browser with an active streaming service. When you select Netflix, click on "Add Game".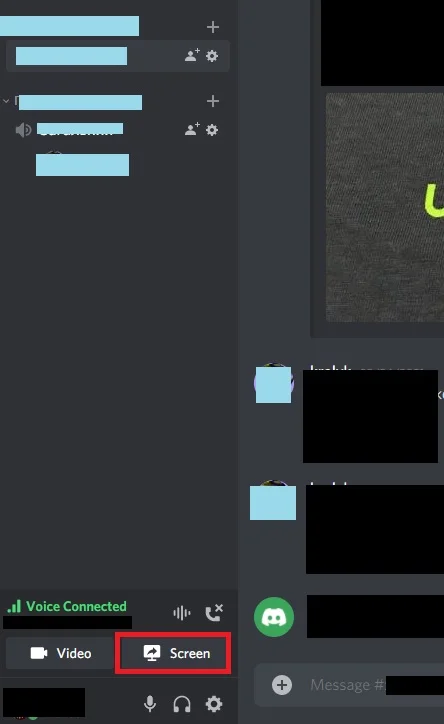 Once you leave "Settings", click on the screen icon in the lower-left corner.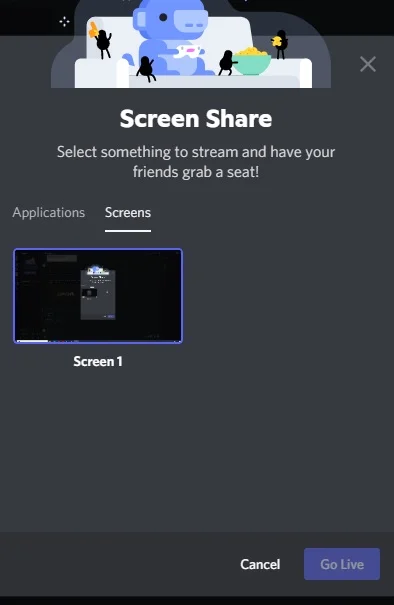 In the "Screen Share" pop-up, select the browser tab you want to stream.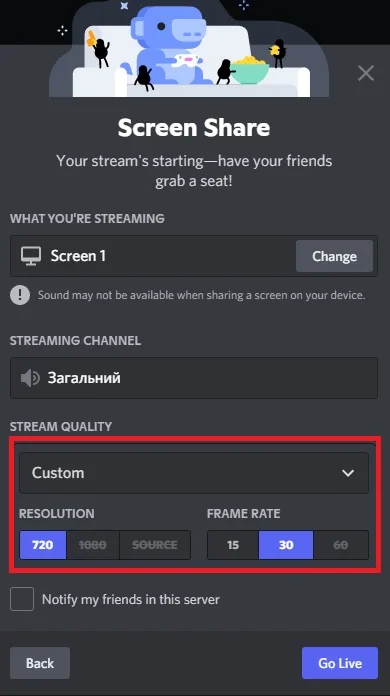 Adjust the streaming settings.
It's also great that the Discord functionality allows you to stream movies and communicate in parallel with this via video call. That way you can see each other's reactions while watching and not get bored.
How to stream Netflix on Discord with audio
Quite often you can hear complaints among users who wanted to post but encountered a lack of audio during the broadcast. This can happen and should be taken into account, so make sure there are no such problems before you start watching a movie. Otherwise, you will spend the rest of the evening trying to fix the problem.
Often the reason for this condition is that Discord needs administrative access to your computer. It's also worth noting that there may be problems with drivers – they become outdated or simply don't function properly. In these cases, you will see a picture, but you won't hear the sound itself.
Another common cause is the incompatibility of some audio devices with Discord, or simply the instability of the broadcast, which may not recognize these devices. You should simply check the "Voice & Video" settings of your devices or try playing with the toggles that are responsible for the "experimental method of capturing audio".

If case you're having trouble with audio on the Mac, you can get help from Discord's guide here.
How to stream Netflix on Discord without black screen
Sometimes there are problems with the video playback itself. Sometimes there's no video at all. And then it's worth noting that the reason for this may be old or broken drivers responsible for graphics on your computer.
First, you need to do is to check on any updates from Discord. Then try to turn off the hardware acceleration settings in your web browser. Make sure you turned off all unnecessary programs while streaming. And the last one – you can try to clear the cache folder in Discord.
How to turn off hardware acceleration in Google Chrome
If you want to disable hardware acceleration in Google Chrome, you have to follow these steps:
At first, open the Google Chrome app on your PC.
Then, click on the "three dots" icon at the top right corner of the screen and select "Settings".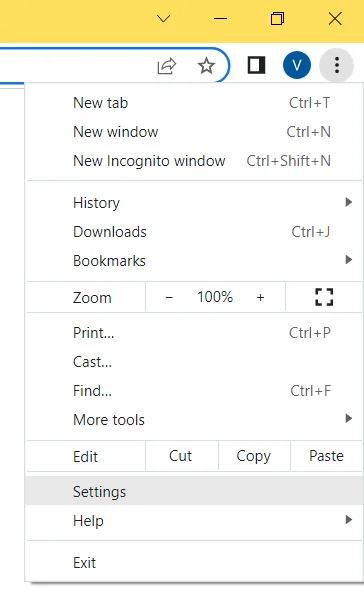 After that, open the "Advanced" section and choose "System".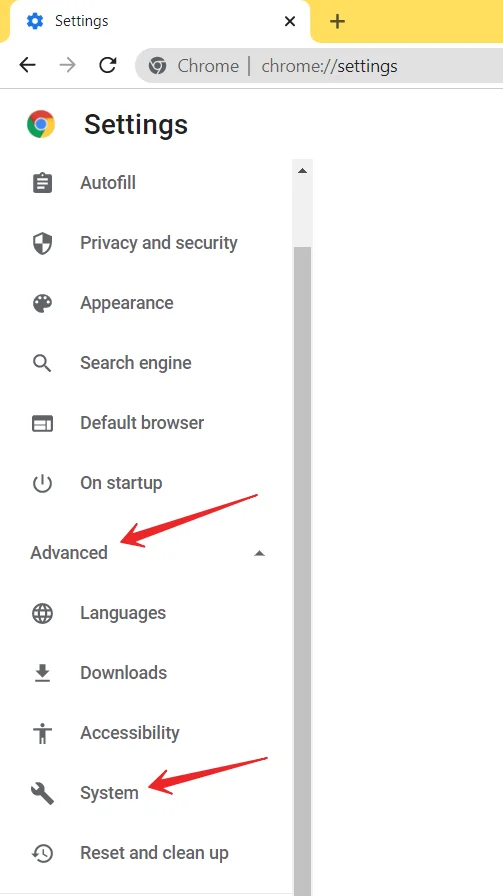 Finally, disable the "hardware acceleration" function.

Once you have completed these steps, you will be able to turn off hardware acceleration in Google Chrome.
You should know that other browsers do it in a similar way through the settings. However, you won't be able to pull this trick in the Safari browser.
Well, that's everything you should know on how to stream Netflix via Discord. Enjoy your time with friends!