If you aren't going to be able to send a message in the near future, or if you don't have access to devices at all, the schedule message option in Telegram will help you in this matter.
Is there an option to delay a message in Telegram
Have you ever had to deal with situations where you didn't want to or couldn't send a message to a person or a group at a certain time? For example, when you wrote a message, it was the middle of the night and you didn't want to correspond, but you decided to record your message at that moment. The schedule message option in Telegram is a great solution for such moments.
Moreover, if you're planning to leave your devices for the weekend, and people are waiting for your activity in the group, you can create posts in the group in advance and simply schedule them to be sent on days when you're not busy working on the messenger.
Just below you'll read a couple of tips on how to schedule messages correctly and make the most of this option.
How to postpone a message in Telegram via mobile device
The algorithm of actions you have to perform in order to schedule a message in Telegram is quite simple and fast. Moreover, the interface is quite user-friendly, so you won't have any problems remembering the steps. Here's how to do it:
Open an existing chat or create a new chat with the recipient. If you're scheduling a group message, open the relevant group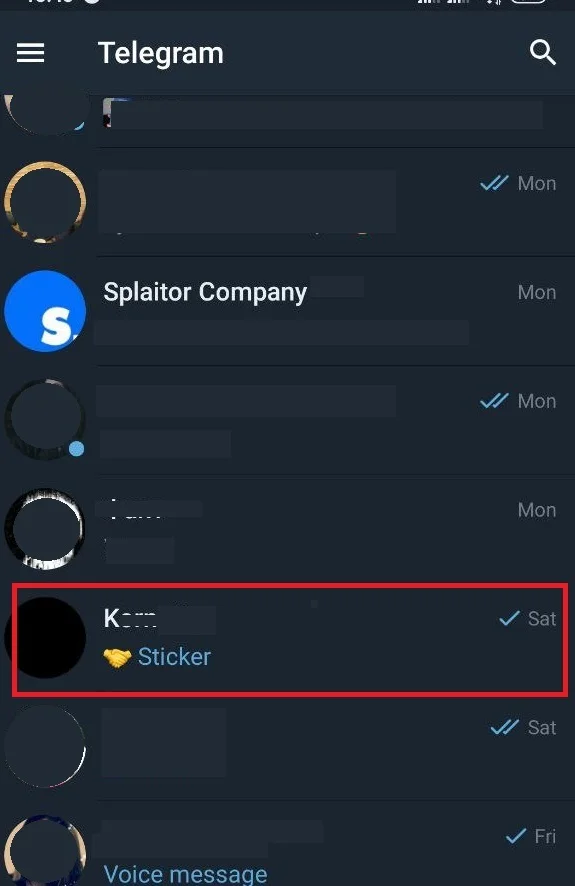 Type message content in the text panel
Tap and hold send button for two seconds
Click on Schedule Message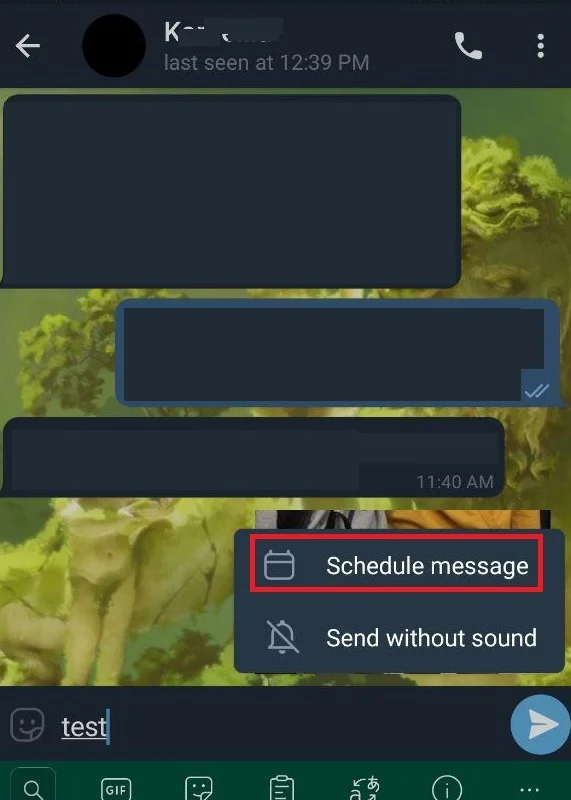 Scroll to your preferred date and time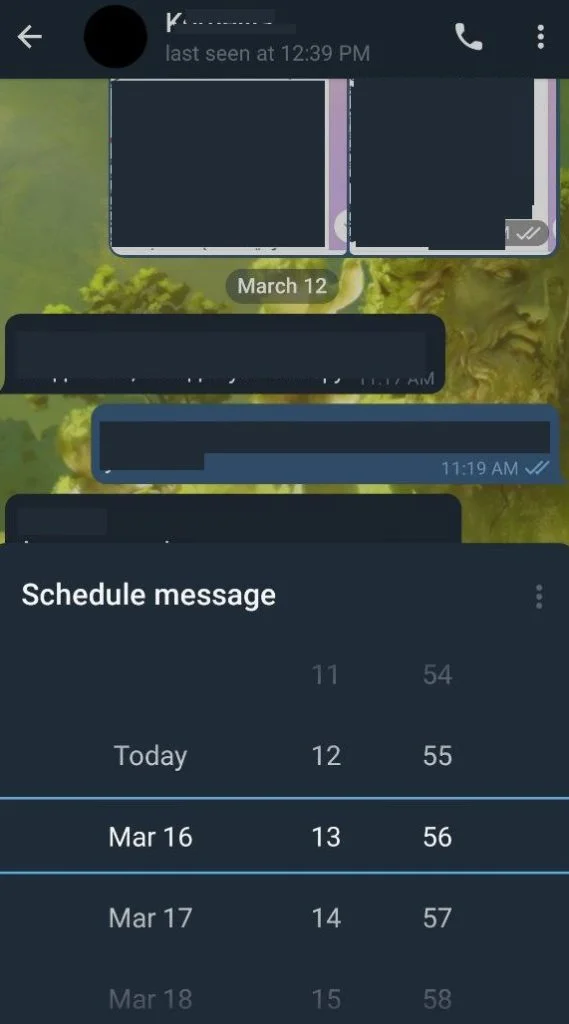 Tap Send on [set date] at [set time]

Next, once you have set a date and clicked Send, a new chat will open in front of you. This chat will display your scheduled messages, linked to a specific chat. If you go back, you'll see that your message isn't yet in the regular chat, but there is an icon with a calendar on the panel, where you enter text. This icon will be highlighted with a red circle. The calendar is an indicator that there are scheduled messages in a particular chat.
How to postpone a message in Telegram via PC
If you don't have access to the mobile version of Telegram, then on PCs and laptops Telegram works just as effectively and doesn't lose its variety of functionality. To send a message a little later, you'll need the same steps as on the mobile version:
Launch the Telegram desktop app and sign in to your account
On the left side of the app, open one of your chats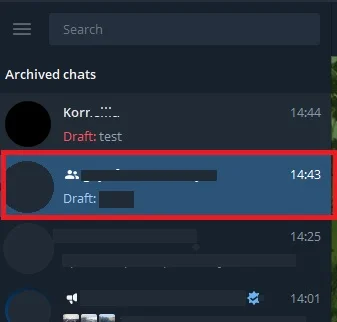 Enter the message you want to schedule and right-click the Send button. Once the options appear on your screen, click Schedule message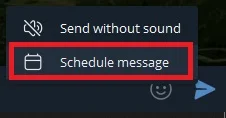 Change the date and time to the one when you want to send the message. Click Schedule to save the changes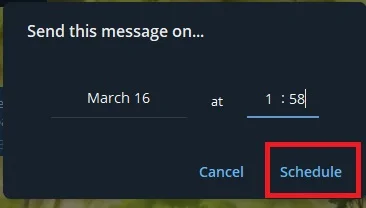 As you can see, this option works in private chats, groups, and channels, as well as in Saved Messages. Through the latter, you can create reminders for yourself, for example, to buy products after work or pay your utility bill.
How to cancel or edit scheduled messages in Telegram
If you happen to see an error in a post that has already been confirmed as scheduled, you still have the ability to both edit it and delete it altogether. To do this, simply go to the chat room where you left the scheduled message, click on the icon with the calendar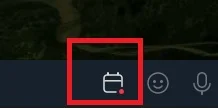 Select the desired message by right-clicking or holding it (if you're using a mobile device).
When the pop-up window opens, you'll see several options, among which you'll find Delete, Edit, and Reschedule. Select the one you want and voila!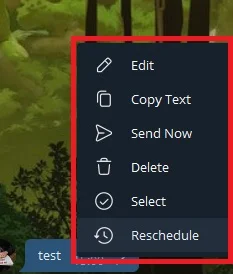 As you can see, everything is quite simple and fast. Telegram isn't limited to such a useful feature, the app has many such convenient options for comfortable and easy management of your work.
In addition to all this, don't forget that Telegram is also a messenger where you can create encrypted and closed chats and channels for anonymity and privacy.