WhatsApp has an end-to-end encryption scheme that requires users to set up the service with a phone as the main device for an account. However, the company has announced in July that it's developing a new encryption system, that would make possible a true multi-platforming, without a connection to a smartphone.
And that will make it possible for the company to release the fully native iPad app for the first time.
Will WhatsApp come with a native app for iPad?
AppleInsider wrote about a tweet from WABetaInfo, an unofficial source of details about upcoming WhatsApp features. According to the info posted in this account, WhatsApp will come with a multi-device beta for iPad and Android tablets, that would be used as "linked devices" to a WhatsApp account.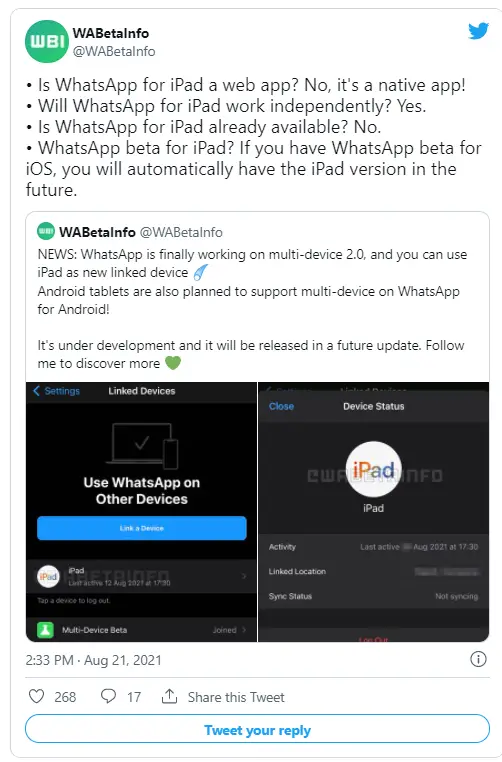 The info claims that would be a native app (not a web-based one) and it'll work even if your smartphone is offline.
However, there's no info about when the new would be released. WABetaInfo account claims it's currently under development and will be released in a future update.
No matter what's going on – it seems like a perfect chance to enrich WhatsApp with real multi-device support, so let's keep watching.