Anyone who uses Instagram regularly knows that the account owner can see who has watched their Stories. However, what do you do if you don't want the person to know this information? How do you hide and not reveal yourself?
There are several ways to remain anonymous when viewing Instagram Stories. The first is to create a separate anonymous account, the second is to use airplane mode, and the third is to use a third-party service.
So let's take a closer look at each way to view Instagram Stories anonymously.
How to view Instagram Stories anonymously using another account
Using another account is the most straightforward way to view someone's Instagram Stories anonymously. You can add it to Instagram and switch between it and your main one when you want to view someone's Instagram Stories and not reveal your identity.
So here's what you should do:
Open the Instagram app on your mobile device and go to your profile page.
Then tap on the hamburger button at the top right corner and select Settings.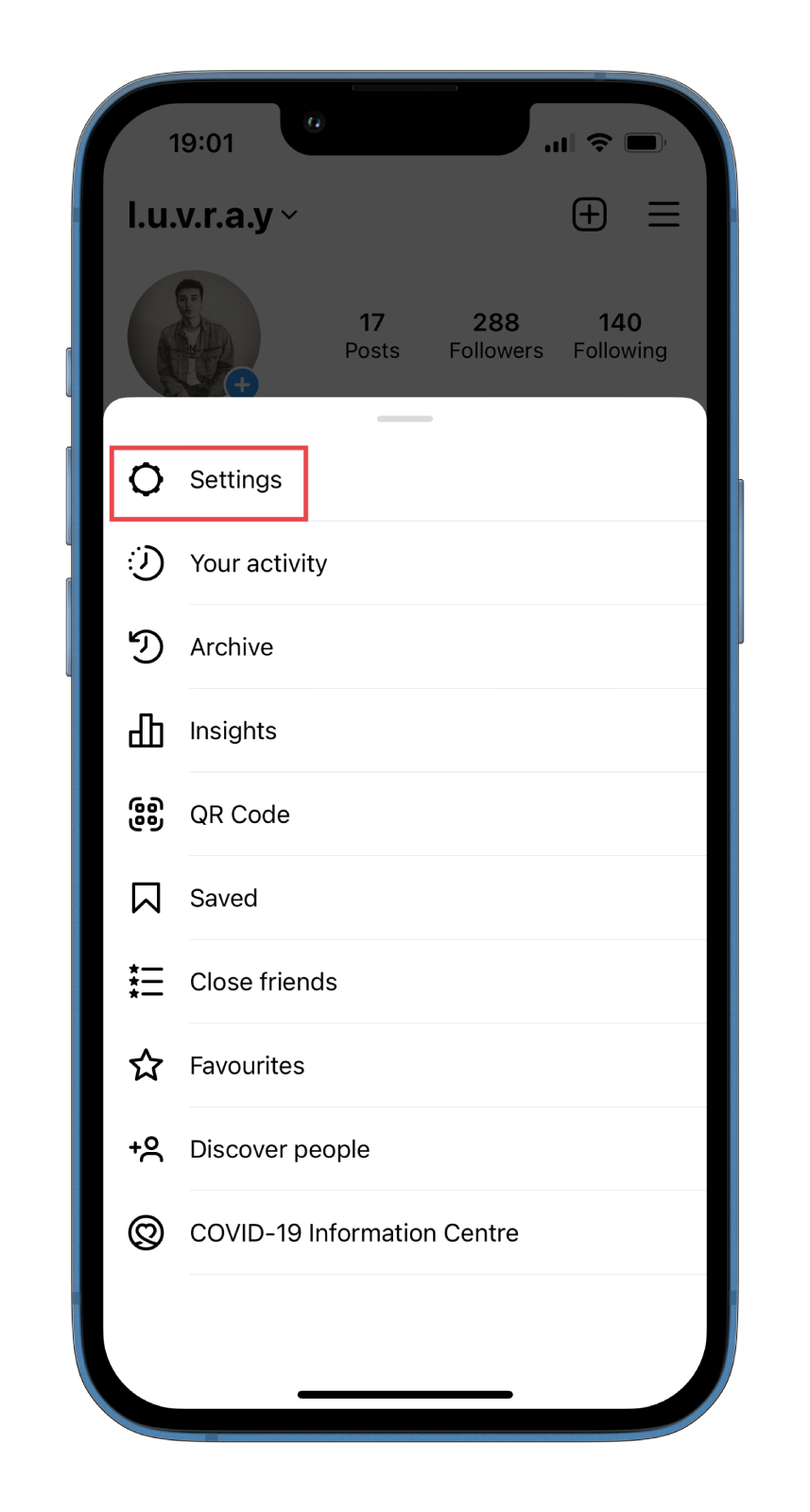 After that, scroll down and tap Add account.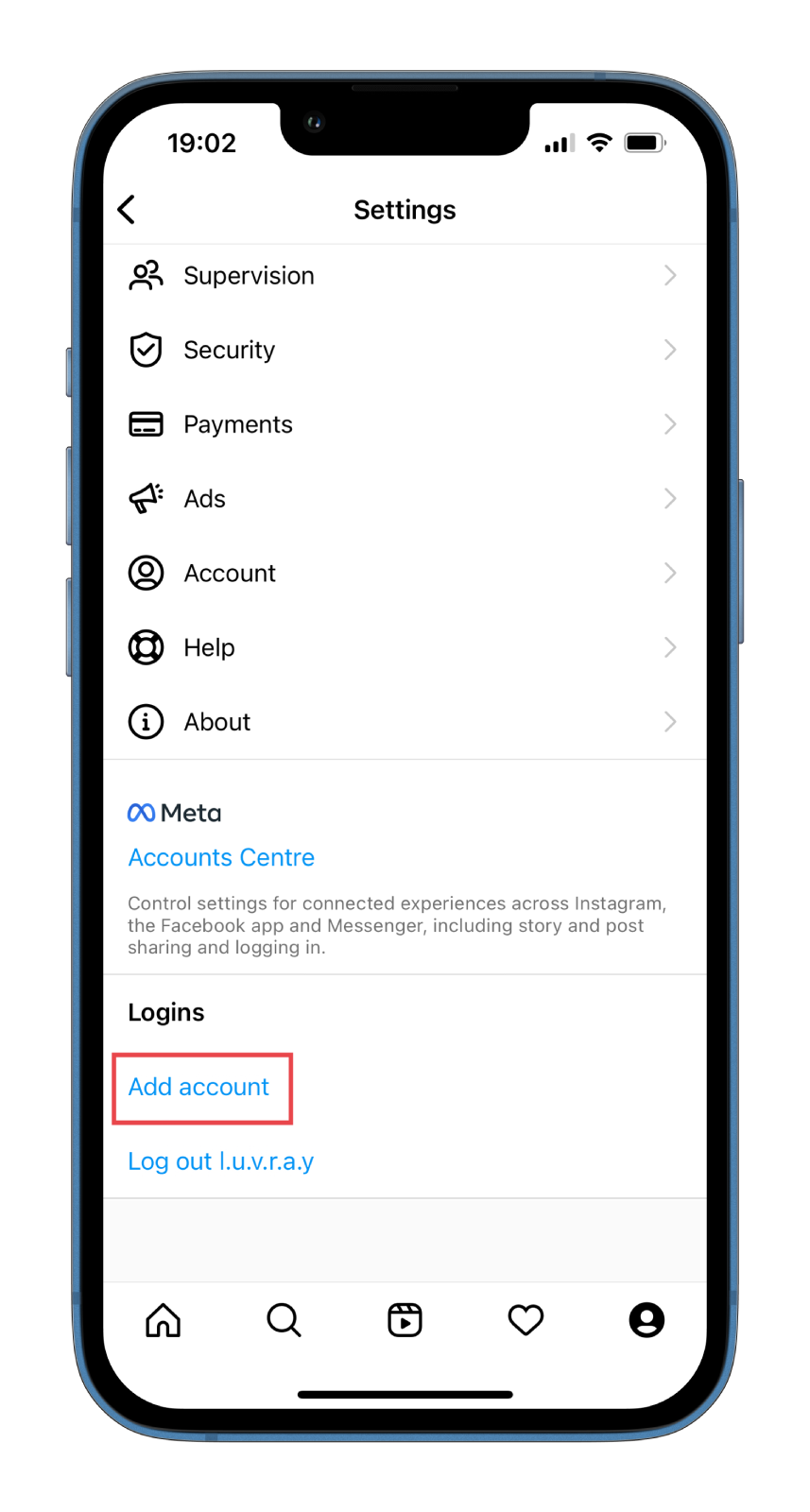 Here, you can choose Log In to Existing Account or Create New Account.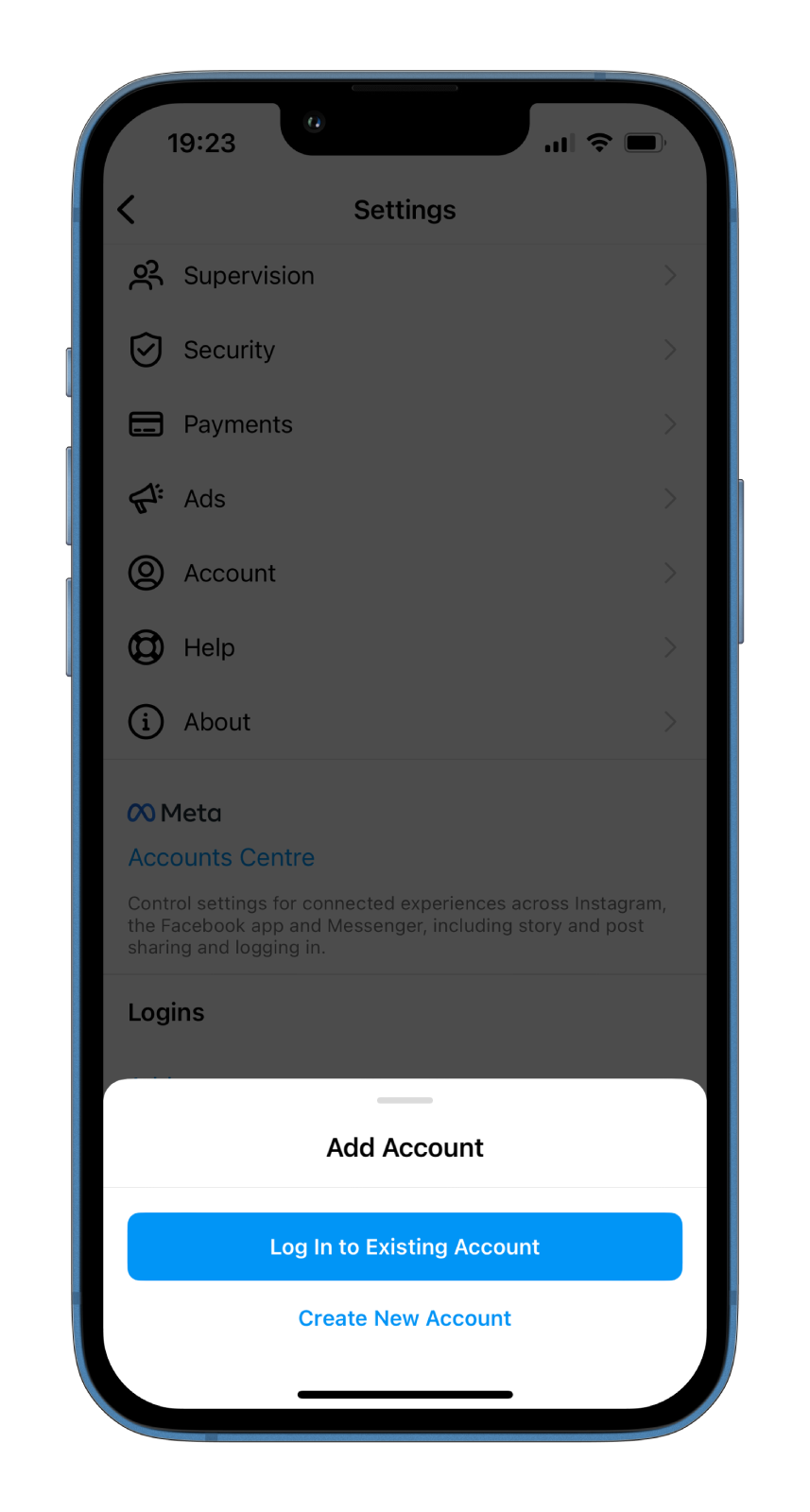 Now follow the instructions depending on what you choose. Once you're logged into your other account, you can watch Stories without worry, and people won't know it's you.
How to view Instagram Stories anonymously using airplane mode
It may sound strange, but you can view other people's Instagram Stories anonymously when your mobile device has airplane mode on. Instagram automatically downloads multiple stories for instant viewing if you have Wi-Fi or a mobile network connection. This is so that you can view them even when the connection goes down. However, this method isn't reliable as it doesn't always work.
Nevertheless, you should try it. To do this, you need to open your account profile in the Instagram app, then turn on airplane mode on your device. Afterward, go back to the app and tap on the user's Stories.
How to view Instagram Stories anonymously using a third-party service
There are a bunch of third-party services that allow you to view Instagram Stories anonymously. You don't even need to be logged into your account to do this.
However, there are a few things you should be aware of. Such websites can be insecure, and you can use them to view only public pages. This means that all private Instagram profiles won't be available to view.
I have tested several services but decided that the most convenient is Storiesig. If you want to view Stories using this website, follow these steps:
Once you're on the website, enter the username of the person whose Stories you want to view in the search bar.
Now, wait until Storiesig finds the profile.
Select the desired one from the list.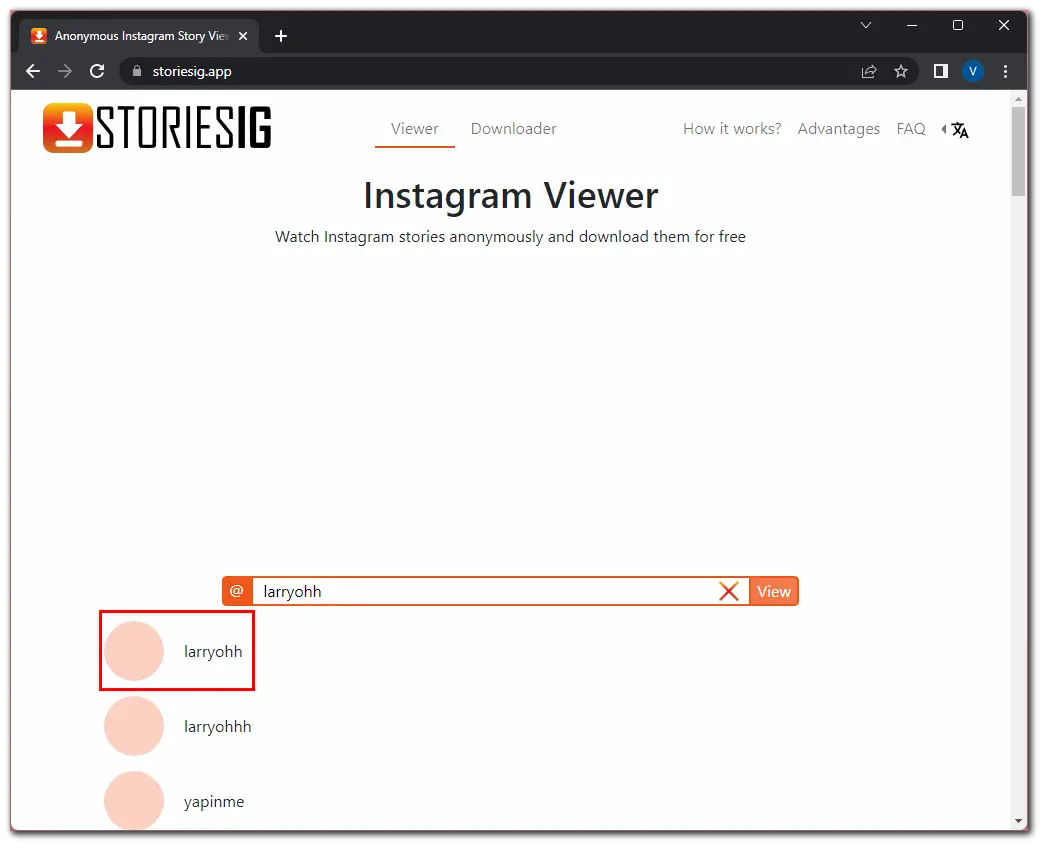 After that, you will be redirected to the profile, where you will see the Stories section.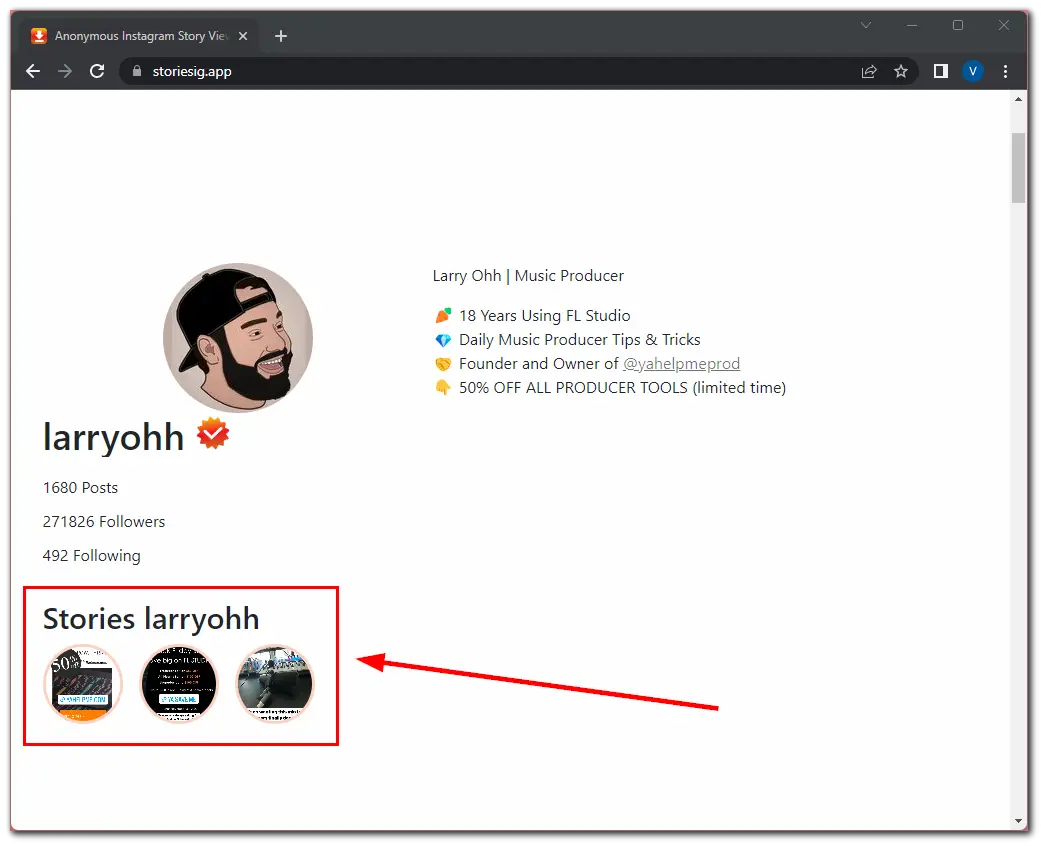 Finally, click on the Story you want to view.
That's it. As you can see, there's nothing complicated about viewing Instagram Stories anonymously. Frankly, I still recommend using the second account. After all, this is the most secure way.