You can save audio messages on your iPhone. When you receive an audio message in the Messages app, it is automatically saved in the subject of the conversation as default. However, if you want to save the audio message separately, you can save the audio message as a separate file.
How you can save audio messages on iPhone
Saving audio messages on an iPhone is an easy process that can be completed within a few simple steps. In this article, we will discuss the process of saving audio messages on an iPhone in detail.
Open the Messages app.
Scroll through the conversation to find the audio message you want to save. You can identify audio messages by looking for a small speaker icon next to the message.
Once you have found the audio message you want to save, press and hold on to the message, this will bring up a menu with several options.
Tap on the "Save" button located in the drop-down list.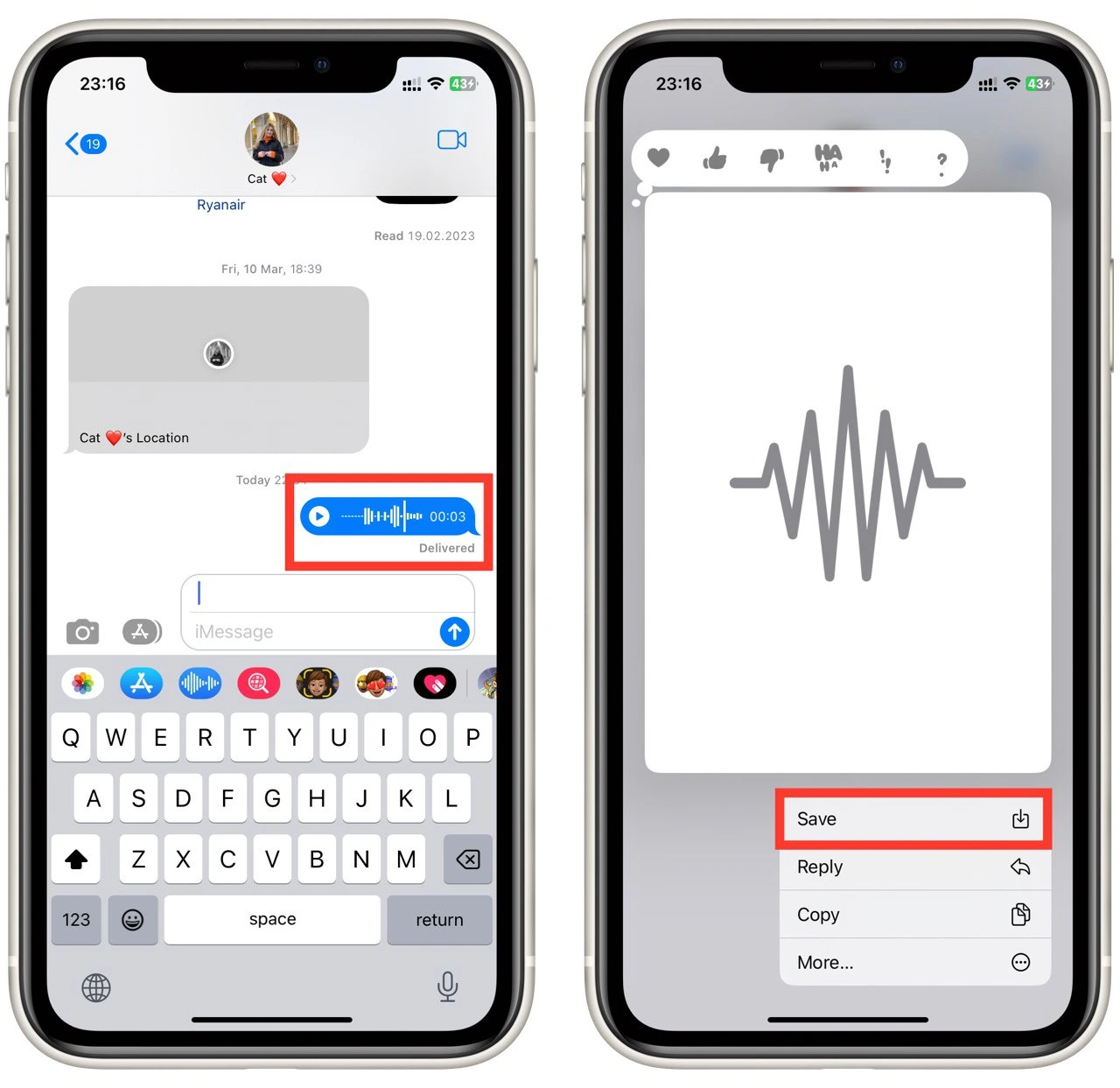 The audio message will now be saved to the Voice Memos app on your iPhone. You can access the Voice Memos app by tapping on the icon on your home screen.
How to manage saved audio messages on iPhone
To access your saved audio messages on your iPhone, open the Voice Memos app. The Voice Memos app is usually located on the home screen of your iPhone. Look for a gray icon with a white waveform.
In the Voice Memos app, look for the recording with the conversation's title or the name of the person who sent the audio message. Tap on the recording to play it. Alternatively, you can use the search function within the Voice Memos app to find a specific audio message. To do this, tap on the magnifying glass icon at the top of the screen and then type in a keyword related to the audio message you are looking for.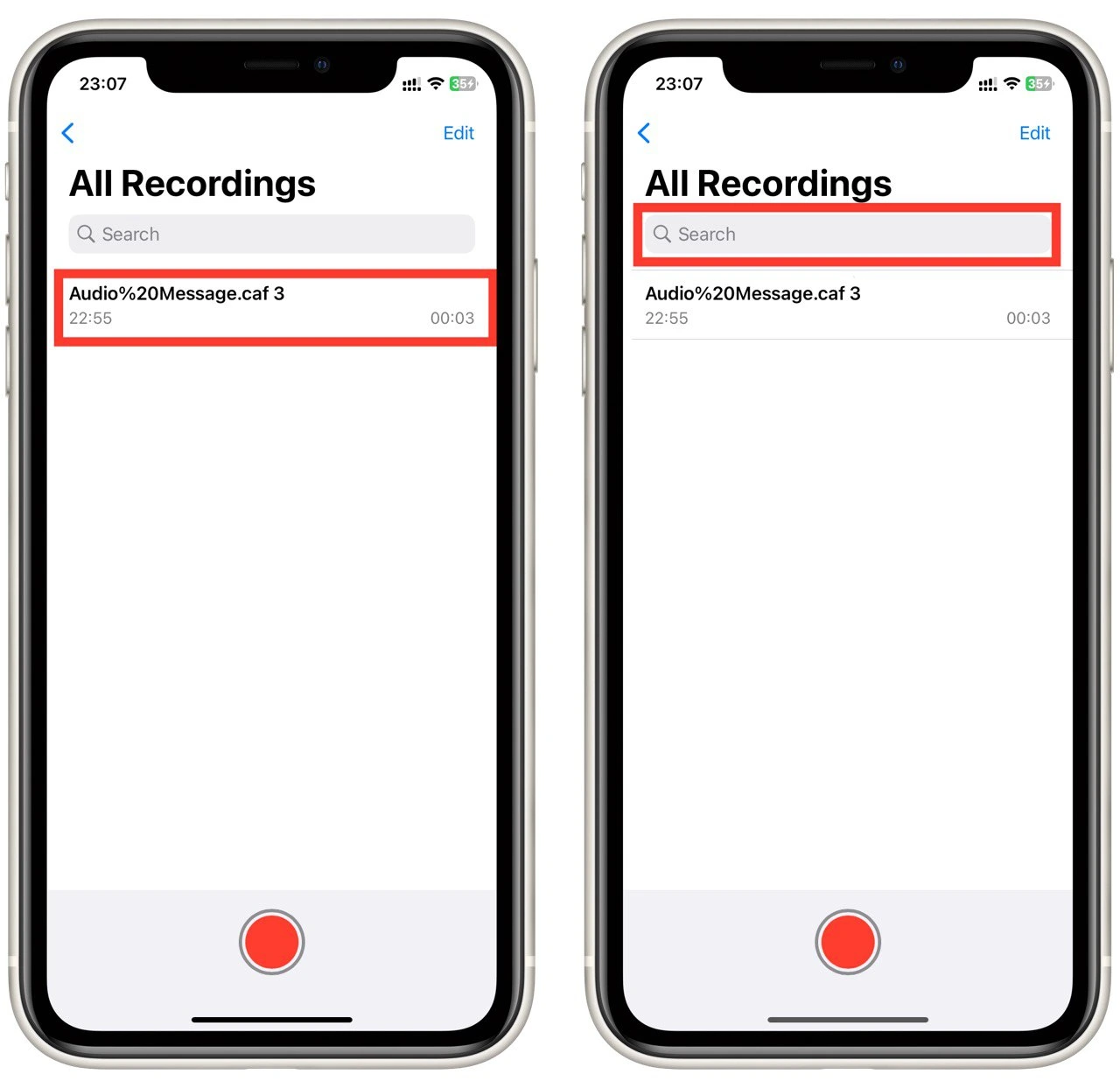 Once you have located the audio message, tap on it to play it. You can adjust the volume by using the volume buttons on the side of your iPhone. If you want to pause or resume playing the audio message, tap the pause/resume button in the middle of the screen.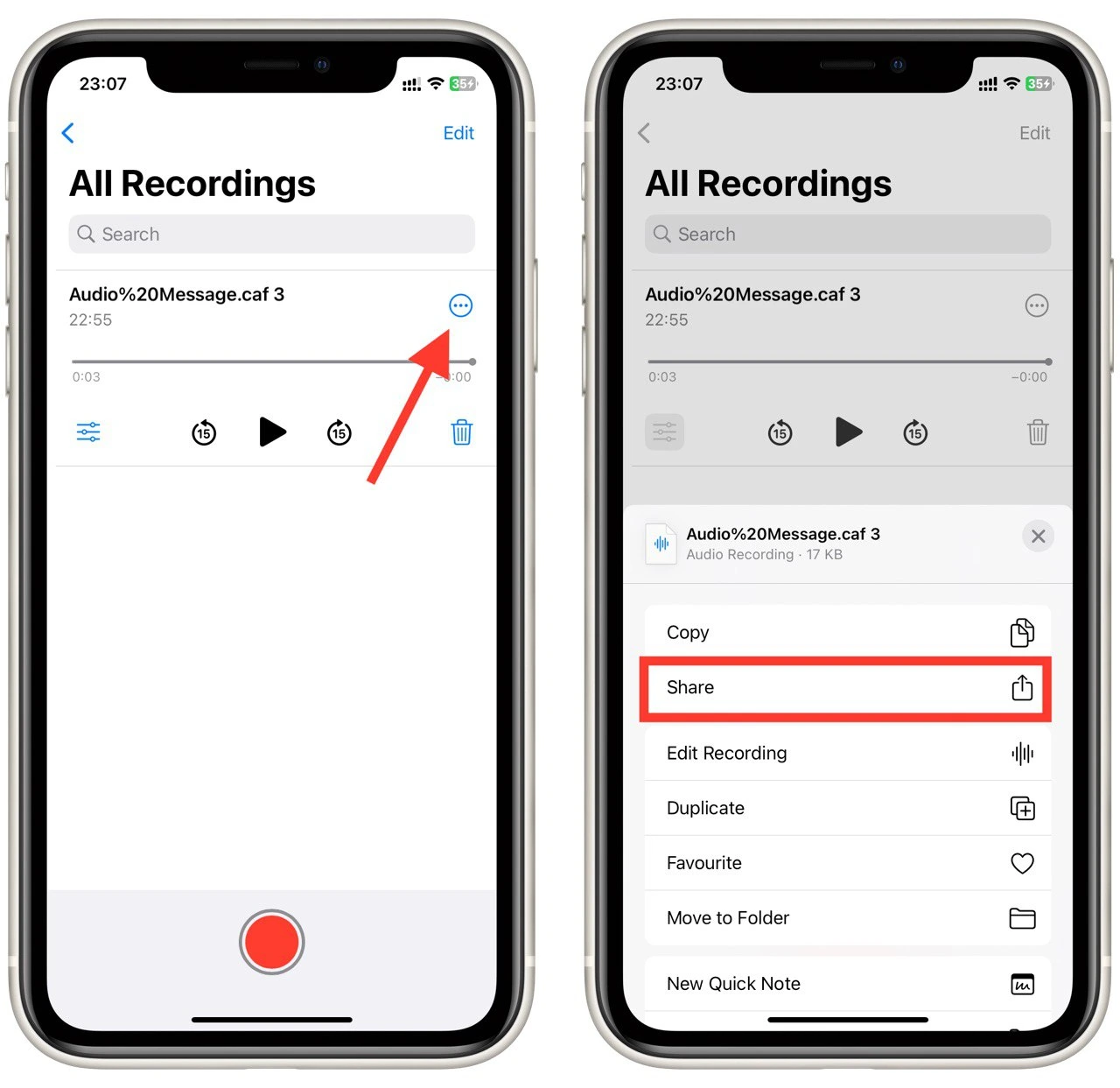 If you want to share the audio message with someone else, tap the share button next to the pause/resume button. This will bring up a menu of sharing options, including email, messaging, and AirDrop.
How to stop audio messages from expiring on iPhone
Audio messages on iPhone are set to expire automatically after a certain period, usually two minutes. This is done to free up space on your device and to keep your conversations private. However, there are instances where you may want to keep an audio message for a longer time. Here's how to stop the expiration of audio messages on iPhone:
Go to the Settings app and tap on "Messages."
Scroll down to the "Audio Messages" section and select "Expire" under the "Audio Messages" heading.
Set it to "Never."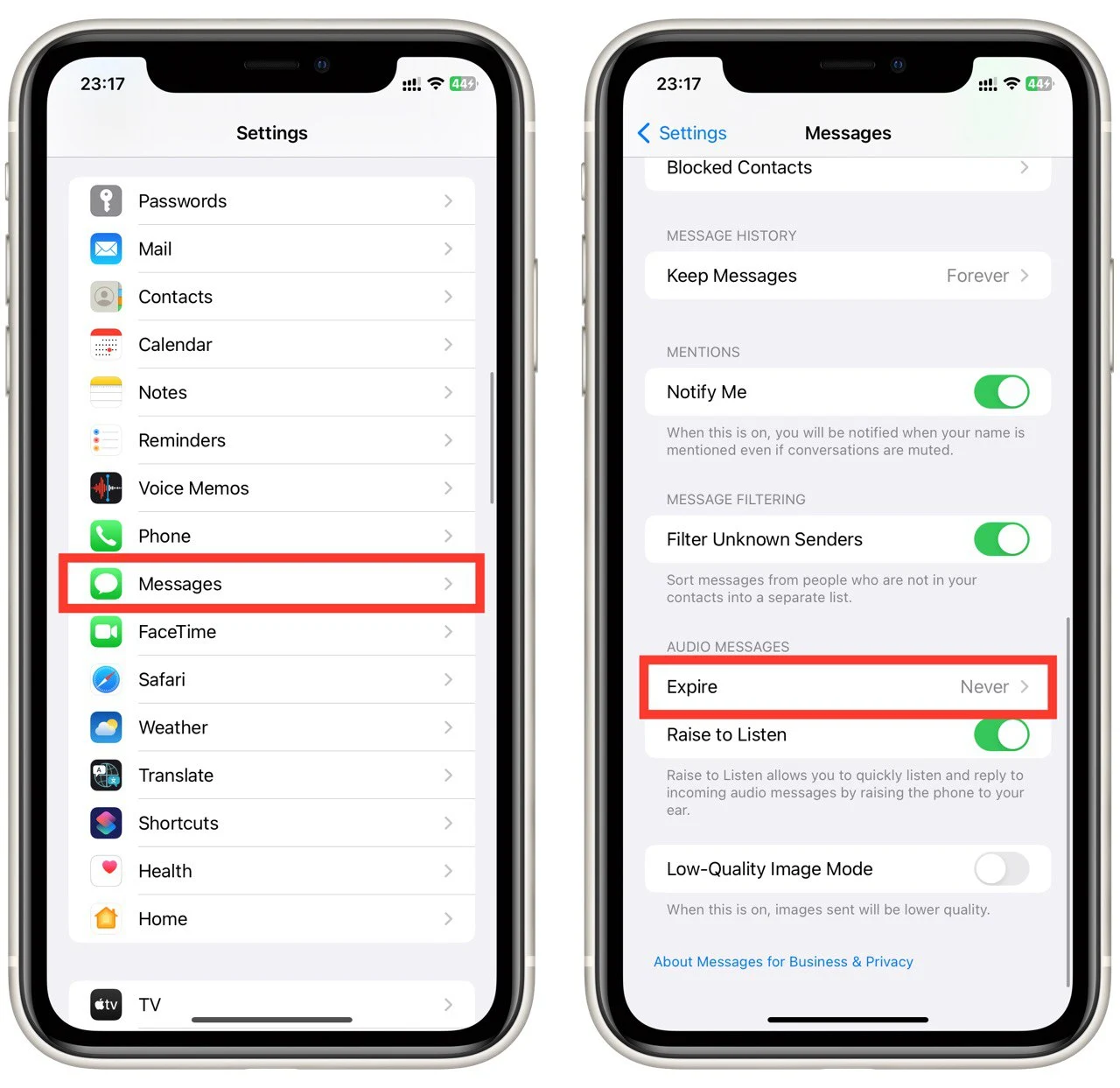 After that, audio messages should stop being automatically deleted from your correspondence. You can check this, send someone an audio message and wait 2 minutes. If you can listen to the audio message after that, you have done everything correctly.
In this case, you will no longer need to download the applications as a separate audio file, as they will always be available in your messages.
Why you may need to save audio messages
You may need to save audio messages on your iPhone for several reasons. Here are a few:
Personal Memories
Audio messages can record special moments or memories, such as a child's first words, a marriage proposal, or a special message from a loved one. Saving these audio messages allows you to revisit these memories later and cherish them for years to come.
Legal and Business Purposes
Audio messages can be used as evidence in legal or business cases. Saving important audio messages ensures that you have a record of the conversation or agreement that can be used to support your case.
Work-Related Conversations
If you receive audio messages related to work or business, saving them can help you stay organized and keep track of important information. This can be especially useful if the audio message contains instructions, deadlines, or other important details.
Educational Purposes
Audio messages can also be used for educational purposes. For example, if you are learning a new language, you may want to save audio messages from a native speaker to practice pronunciation and listening skills.
Convenience
Saving audio messages can be convenient for quick reference later. For example, if someone leaves you a phone number or address in an audio message, saving it can save you the time and hassle of listening to the message again later.