All desktop or laptop users have long been accustomed to the fact that there's a wonderful folder called "Trash", in which you can dump all the "garbage" and then clear it. Strange as it may seem, Android also has an option to "throw away trash".
What do you need to empty trash on your Android device
Despite the fact that the mobile OS was originally designed for cell phones with a touch screen, in terms of architectural device and features of interaction with hardware, they're quite close to the desktop. Many functional elements of desktop and mobile platforms coincide, almost copying them from each other. Therefore it shouldn't be surprising that users often look for in the firmware of their smartphones those functions to which they're accustomed on PCs. For example, the trash bin.
Strangely enough, the recycle garbage can in the usual sense of the term to most users is practically not found on Android. That is if you're looking for the system partition, where all the files are sent after deletion, in a single or, rather, universal design in most cases you won't find it. This peculiarity stretches back to the days when smartphones didn't have as much memory as they do today.
Anyway, if you want to empty trash on Android, here's how you can do it.
How to empty trash in Gallery on Android
Nowadays it's the norm for smartphones to have 128, 256, or even 512 GB of internal memory, while in the past Android devices had less storage than the amount of RAM in modern devices. So it was illogical to allocate space from the available 8-16 GB for deleted files, which people will probably forget to clear completely. However, some system partitions have their own trash folder.
Most smartphone software does contain a trash garbage can for photos and videos. This is a special segment of the "Gallery" app, where deleted photos and videos are temporarily moved. In contrast to the PC trash folder, where files can stay indefinitely, in the Android trash folder, they're stored for no longer than 30 days.
So, if you want to empty trash in Gallery on your Android device, you have to follow these steps:
First of all, open the Gallery app on your Android device.
After that, go to the "Albums" section and scroll down.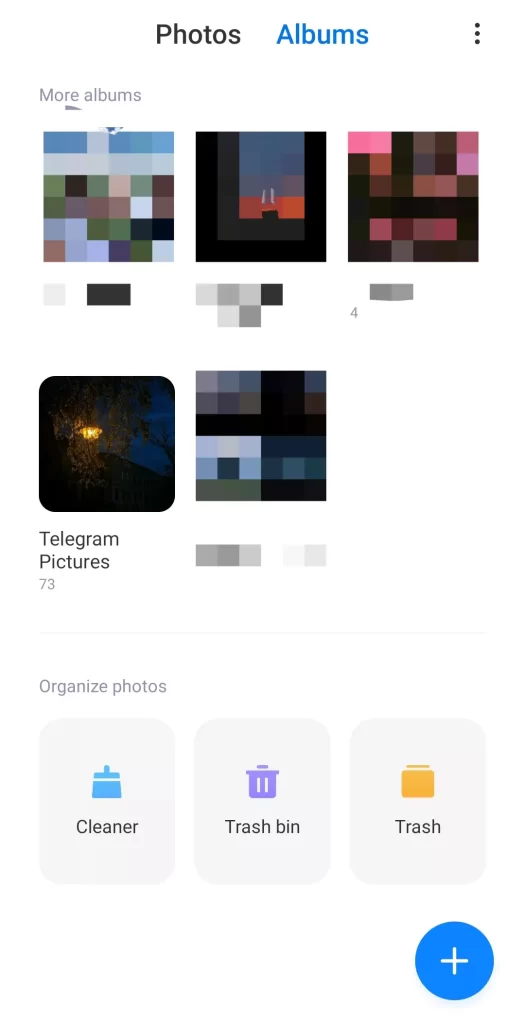 Then, tap on the "Trash bin" icon.
Next, tap on the "Clear all" button to delete all photos and videos.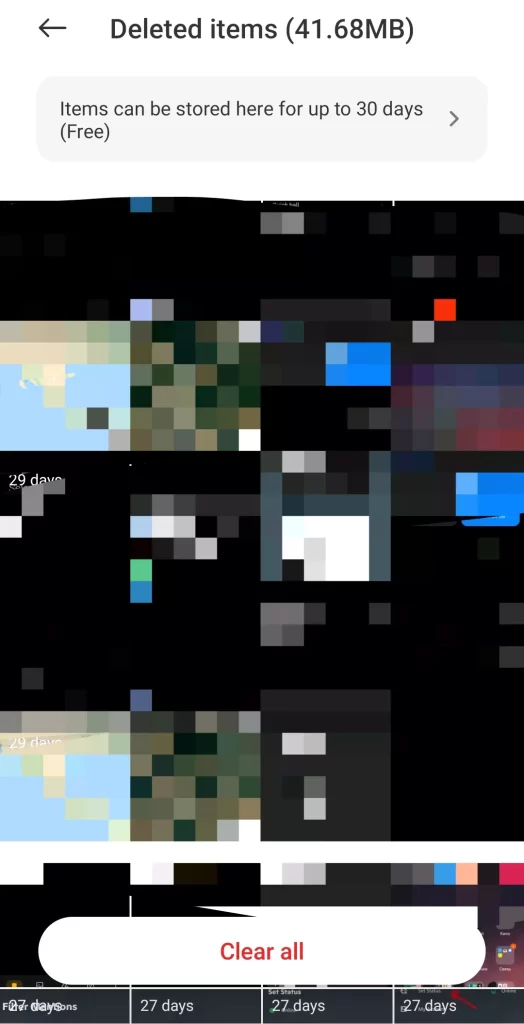 Finally, just confirm the action by tapping on the "Delete" button.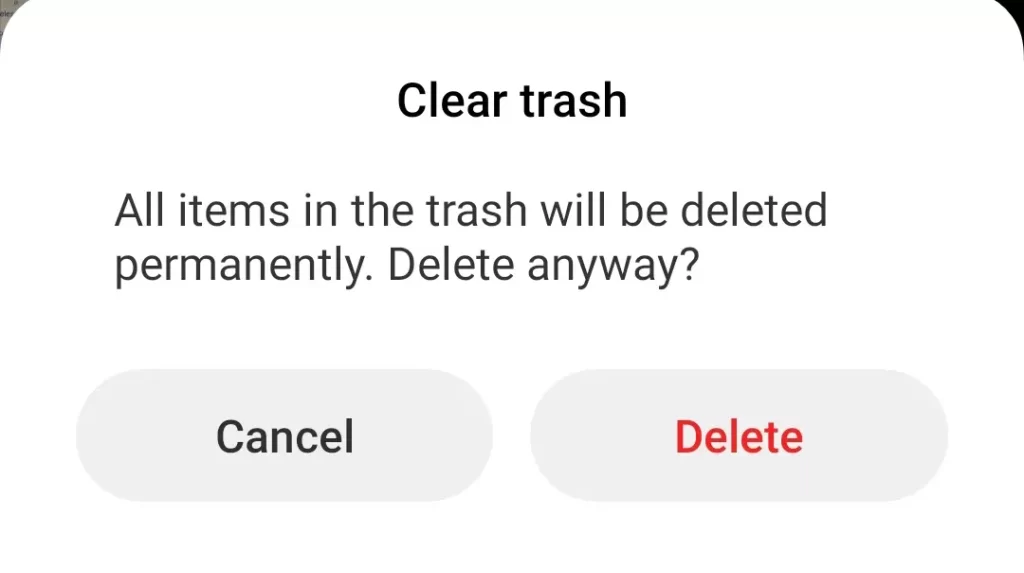 Once you have completed these steps, you will be able to empty trash in Gallery on your Android smartphone.
In addition, you should know that during the 30-day period you can at any time use the function to restore those photos and videos that you have previously deleted.
What is a Dumpster trash bin
Dumpster is a free trash bin app for smartphones. It's needed by users who may accidentally delete system files and images. The app has a screen lock feature to protect your photos. To do this, you need to set a 4-digit password.
All files (photos, music, documents, videos) that are added to Dumpster after deletion can be restored instantly. The automatic system cleaning function is supported.
The premium version of the program provides access to the Dumpster cloud storage. All the files of the trash bin are synchronized with the online version of the utility. The app also supports a variety of themes and designs to help personalize Dumpster.
The program integrates into the quick settings panel of the Android operating system. The list of files from the Dumpster displays information: type, format, size, and date of deletion.
Well, let's summarize all the features of the Dumpster app:
Recover deleted photos, videos, music (all possible media formats are supported), other formats.
You don't need root access for Trash Bin installation on Android.
Restore deleted apps.
Preview of photos before you restore them to their previous location.
Protect files from deletion using a file blocker.
Cloud storage of deleted files (paid version).
Auto-cleanup function: after a set time the Android Recycle Bin is automatically emptied.
That's all you have to know about how to empty trash on your Android device.