The function of deleting messages on the iPhone wasn't previously available. However, a little later, Apple changed this. Along with the ability to delete your sent messages, you can now also restore conversations and messages deleted in the app. This became available to all users in iOS 16.
However, you should be prepared for the fact that you can restore your deleted messages, only those that have been deleted in the last 30-40 days. You can also edit your sent message. Message can be edited only within 15 minutes after it was sent. If more time has passed, then this option isn't available.
How to cancel sending iMessage on your iPhone or iPad?
Before you cancel sent messages, you should make sure that your device has iOS 16. After that, you can follow these steps:
The first step to deleting a message is to open the desired chat.
After that, you need to find the message you want to cancel.
Next, hold your finger on it until the context menu opens.
After that, select 'Undo Sent.'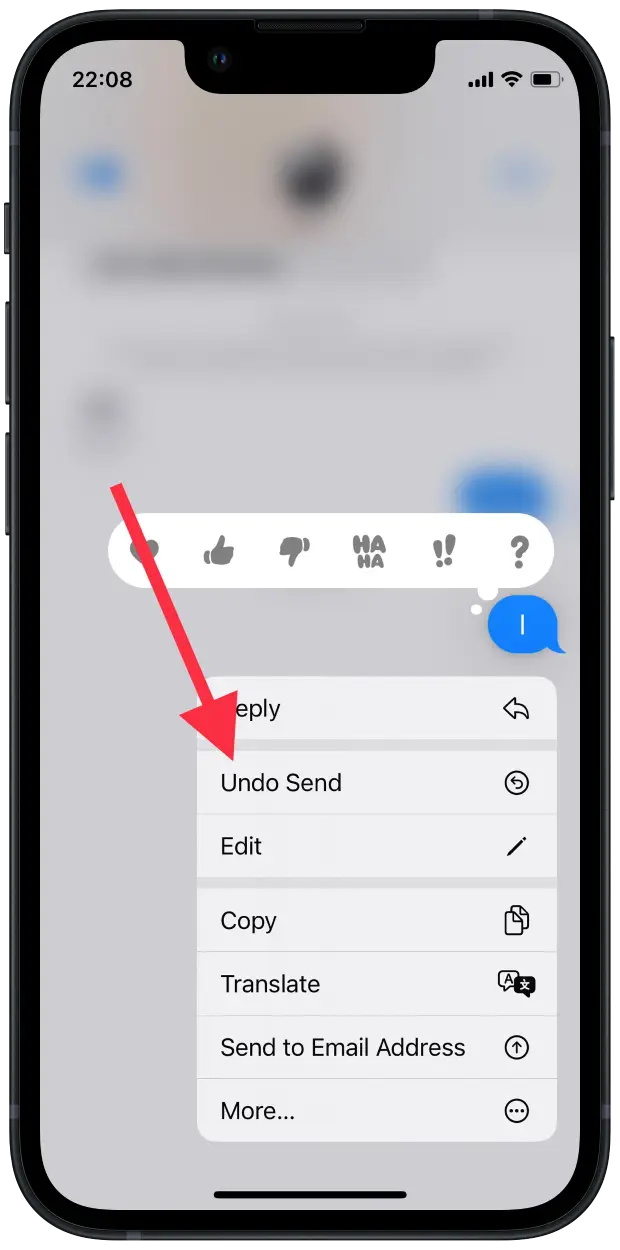 Deleting a sent message has the same restrictions as editing it. You can only delete a message within two minutes of sending it.
So it's important enough to be notified that after that, you will see the message Sending canceled. The addressee will also have access to this information along with you. This type of notification is similar to how the "This message has been deleted" entry appears in WhatsApp. However, it would be better if, in the new update, this feature would work like in Telegram. This messenger message is completely removed, and the interlocutor doesn't know about it.
It's essential to remember that if the recipient uses an earlier version of iOS, you won't be able to cancel or edit the message. To be more precise, you can, but everything will be displayed in its original version.
Read also:
How to get back deleted messages in iMessage?
Some time ago, to restore a message, Apple device users had to use iCloud backup and restore deleted messages from the backup. However, with iOS 16, message recovery is available only with a couple of clicks. To get back deleted messages, you need the following:
The first step to restoring the chat you need to open the app Message.
Then, click on Edit on the main page in the upper left corner.
Next, you will need to select the 'Show recently deleted' section.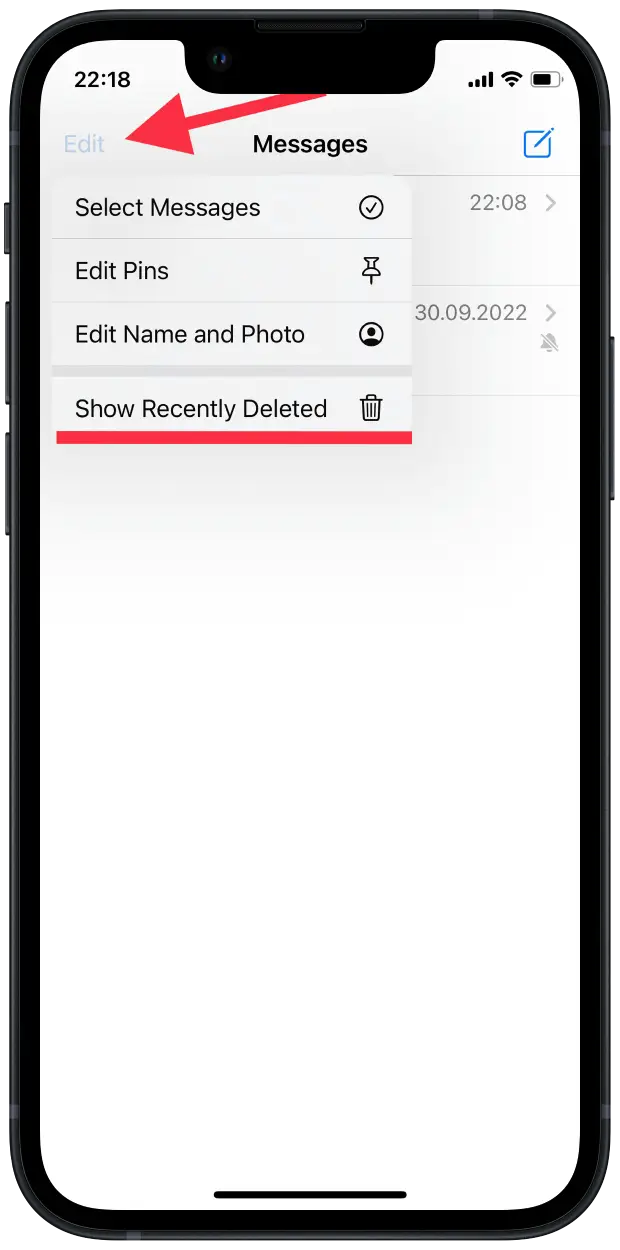 After that, you need to click on the icon of the necessary chat.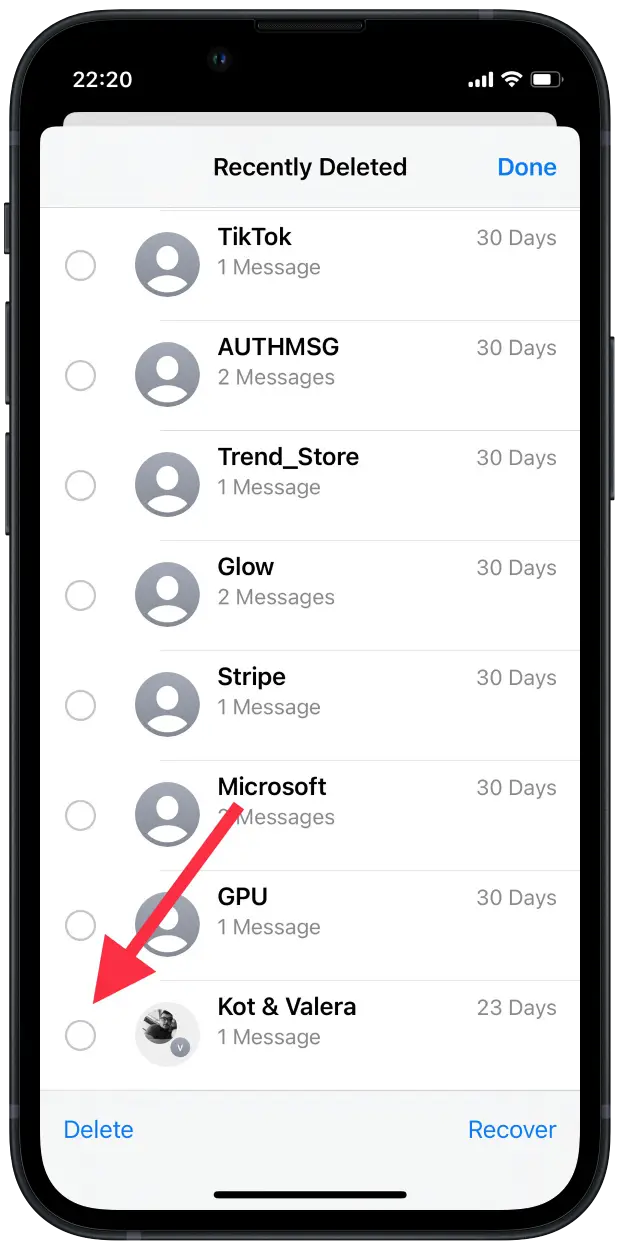 Then in the bottom right corner, click on 'Recover.'
After these steps, the deleted message will be displayed in a list with other messages. This feature will only be available with chats and messages that have been deleted within the last 30-40 days.
How to change a sent iMessage on iPhone?
Another added feature to the iMessage capabilities came with iOS 16. The ability to change the message is an essential feature. To start using it, you need to:
The first step to changing a message is to open the desired chat.
After that, click on the message you want to change.
From the list of actions, select 'Edit.'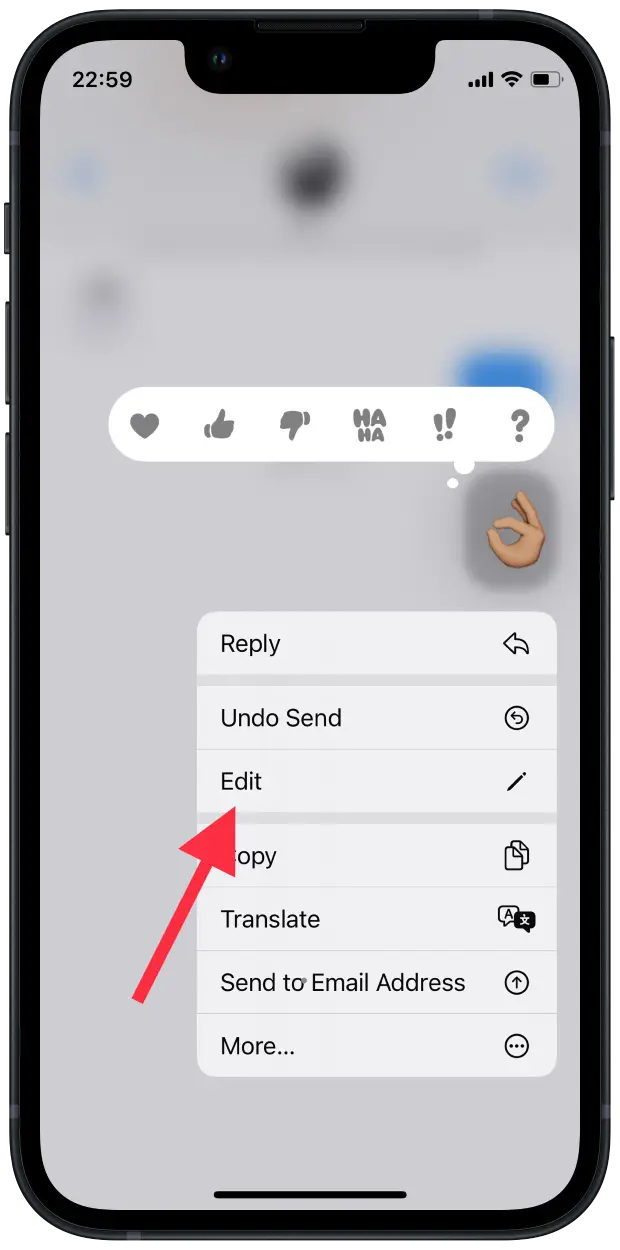 You will open a new field, enter the desired text and click on the check mark.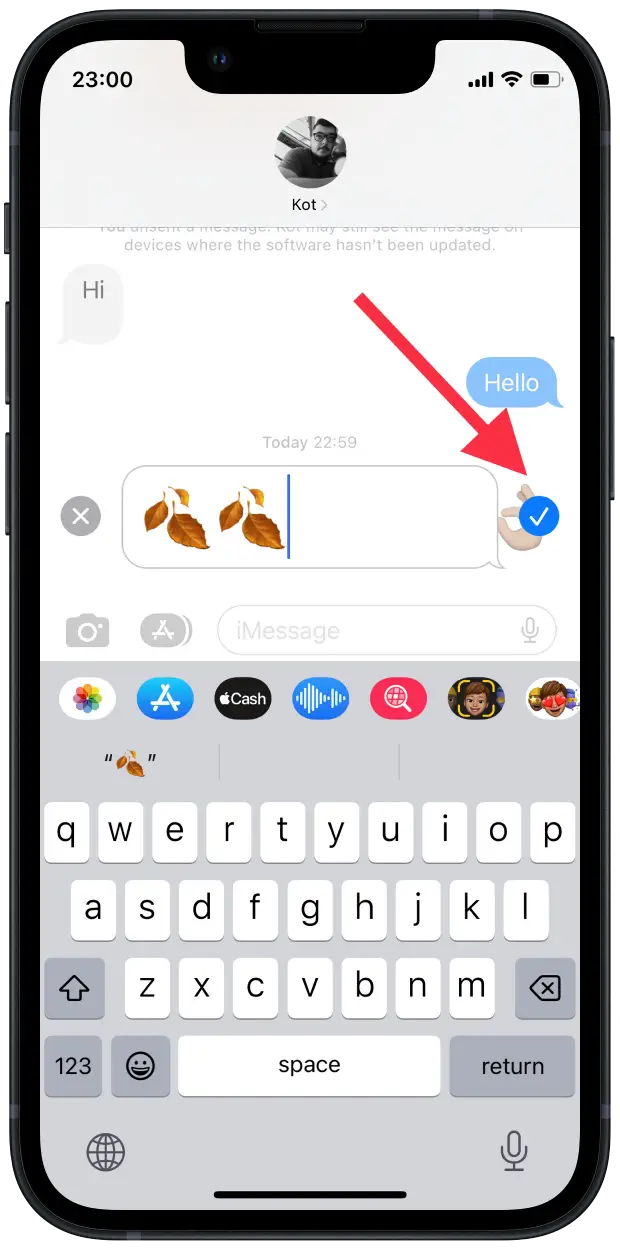 After these steps, your message will be changed, but the 'Edited' mark will be displayed along with it. So the person you're talking to will know it. You can also click on 'Edited' to show a previous version of your message. This allows you to see your whole history.
Also, an important point is if your conversation partner has a version earlier than iOS 16, your modified message will be displayed differently. If you change a message sent to a user with an older iOS version, the updated version will appear as a second message.